Mountains & Fields For Days!
A perfect Colorado trail with stunning mountain views! With grassy meadows, flowers, and wildlife galore, photos at Boulder Flatirons Vista provide a gorgeous backdrop and are the perfect setting for any type of photo session! Located roughly 40-minutes from Denver, this spot is a fantastic start to memorable photos.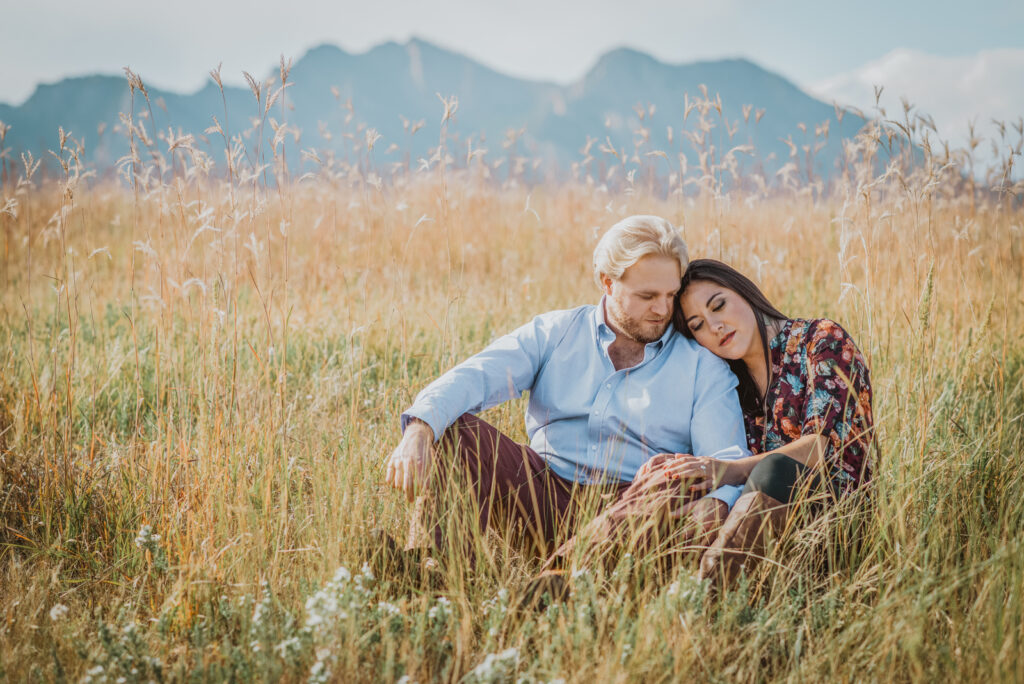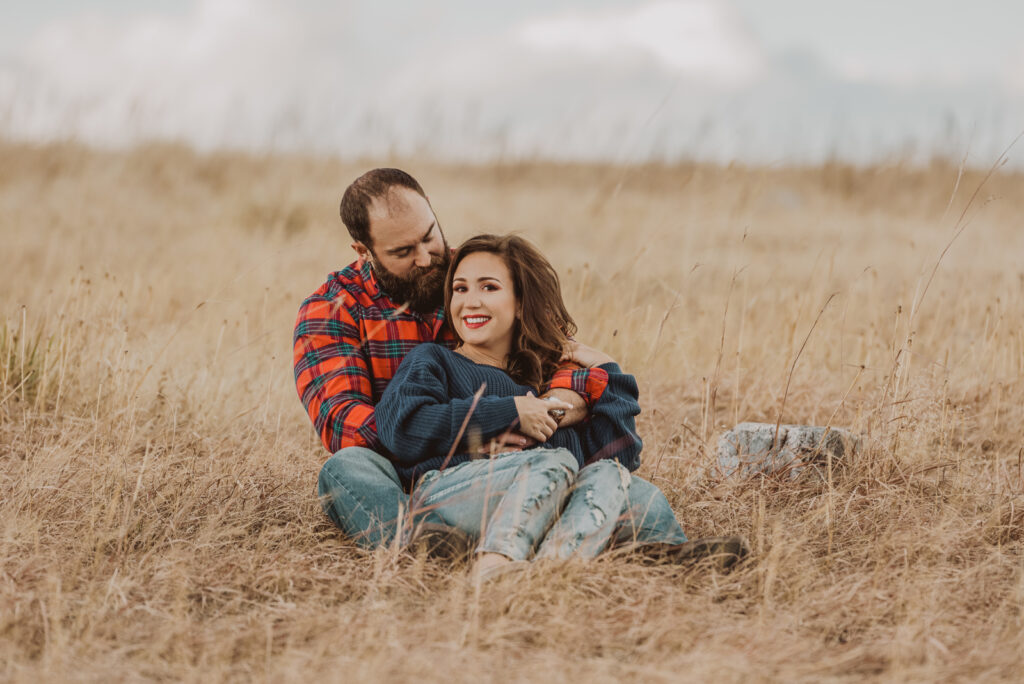 Family Sessions
We recommend setting up a photo session here in the late afternoon. When the sun sets behind the mountains, the lighting is at its best, and getting that sunburst can be really fun! This 3-mile trail around the park offers a variety of options from open fields to a little creek with a bridge that opens out to a pond. However, this location has little to no shade, it is a wide-open space! Because of the large space and wide trails, this is a great location for family sessions!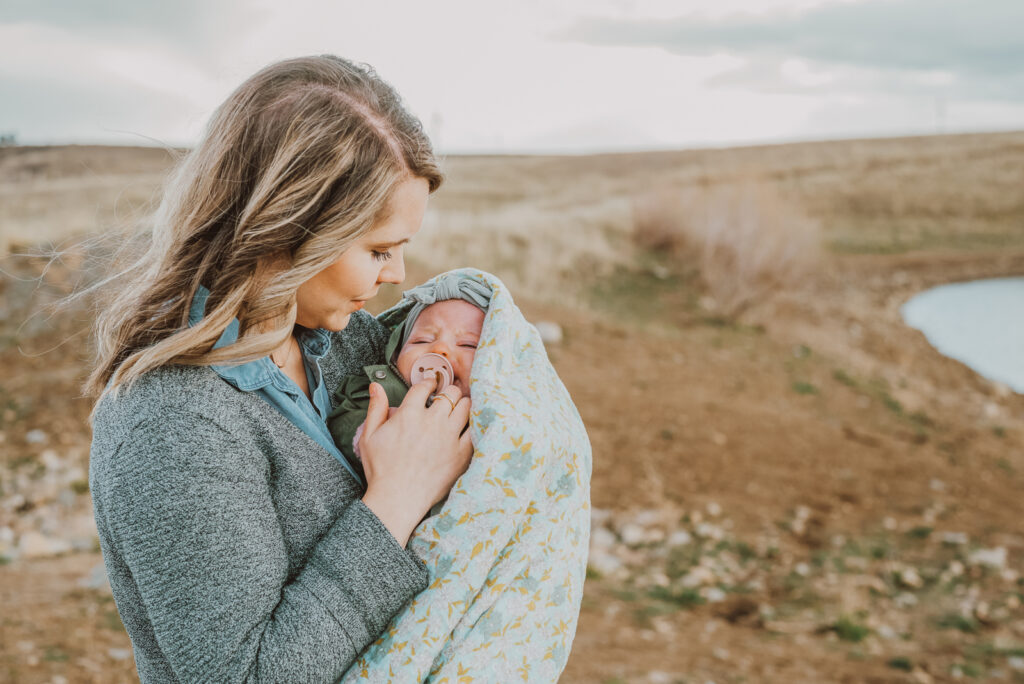 Engagement Sessions
Photos at Boulder Flatirons Vista showcase the famous Flatirons wonderfully! Creating memories with you as you celebrate your engagement leads to perfection! This location offers a rustic, country feel with epic mountains. With the tall grasslands and epic mountains, nothing can go wrong!
Roots Rated says that this location is a trick of perspective that city of Boulder seems to disappear from the vantages of the Flatirons Vista trails. The feeling of true wilderness is bolstered by the wildlife that calls this area home (don't be surprised to find bones along the trails). South Boulder's fringe is a real escape that is only about 10 minutes from downtown yet will feel worlds away.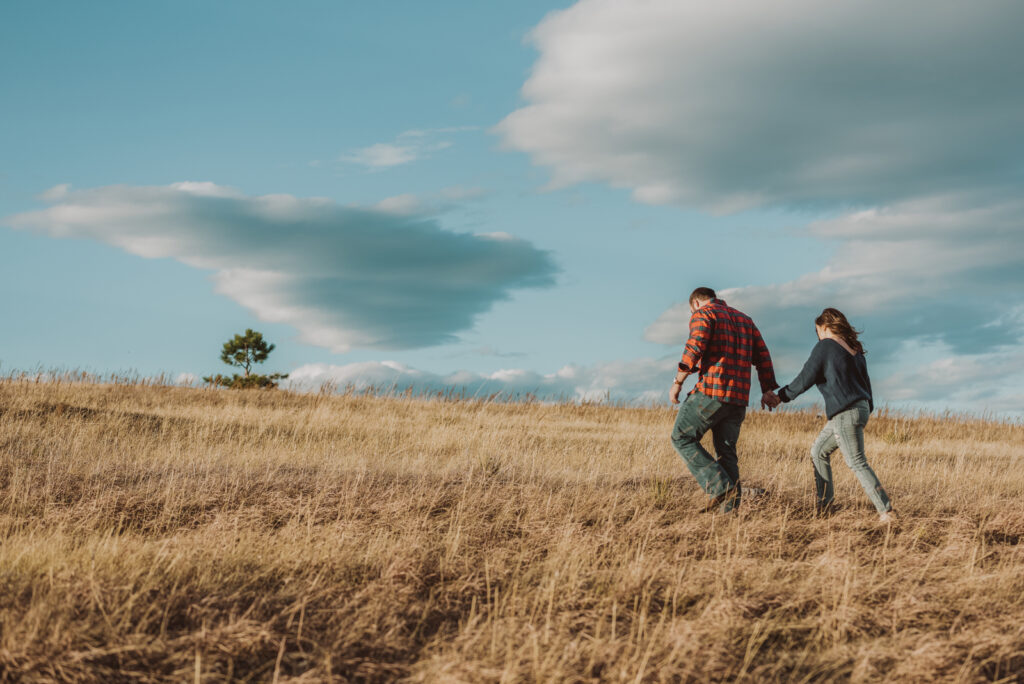 More More More!
You can learn more about the trail here. Another great aspect of this location is that it is popular for wheelchair users and dogs are welcome; as long they are on a leash. Looking for something similar to this location? Check out Chautauqua Park in Boulder, Colorado.