When life hands you a pandemic, and you feel like there is no joy in the world, you need to find a way to create your own joy! We love our community, and we knew that we could do more to help as photographers, like offer our Denver couples free sessions!
Free sessions: More than a gesture
When we started to realize that most of our wedding couples were going to have to postpone and reschedule their wedding dates due to the effects of COVID-19, we knew we wanted to do something to help! So we decided to offer Denver wedding couples free studio sessions. It may not be much, but it was something our Denver based photographer company could so to help.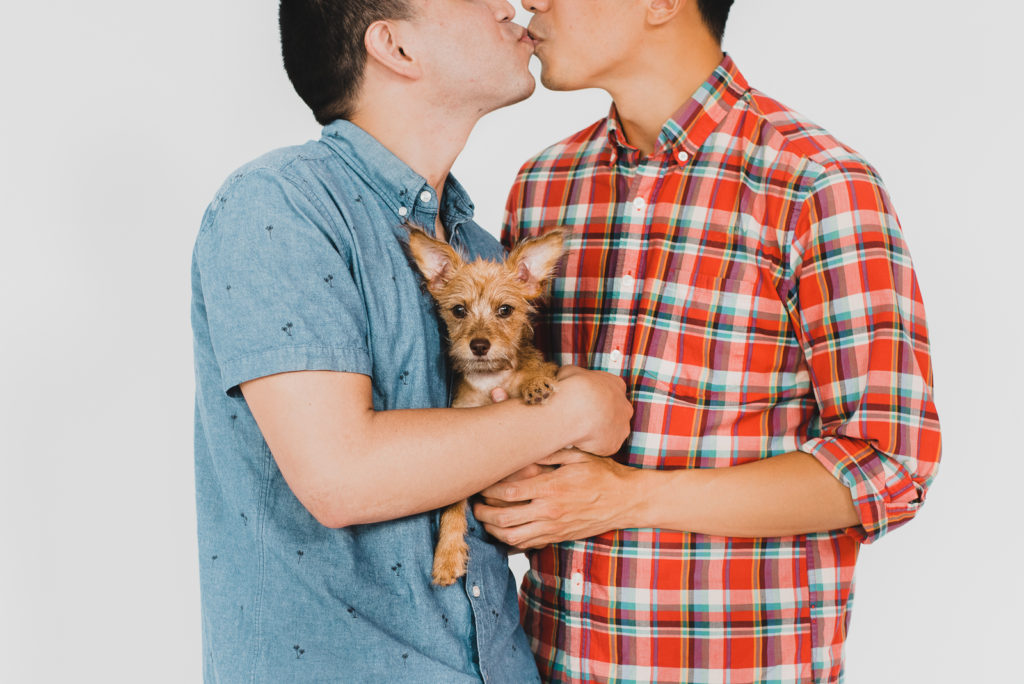 Our solution to an unexpected curve ball
We decided to gift free studio sessions to ALL 2020 wedding couples affected by the impacts of the COVID-19 pandemic. Daniel and Dante decided to take us up on our offer, and we had an amazing time with this incredibly cute couple!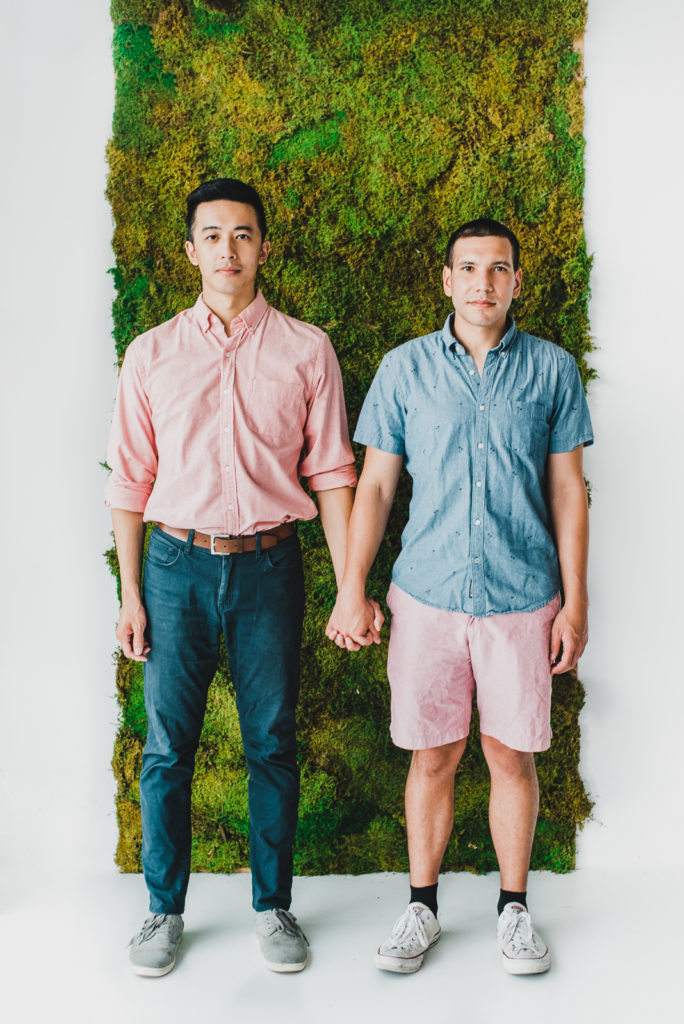 Talk about coordination
Daniel and Dante are one of the many couples who have been impacted by this pandemic. When they heard "Denver Photographer, Free Sessions," they thought it was too good to be true. 🙂 We are so honored to have been able to capture theses beautiful moments with this awesome couple and their super cute Pup, Sylvie!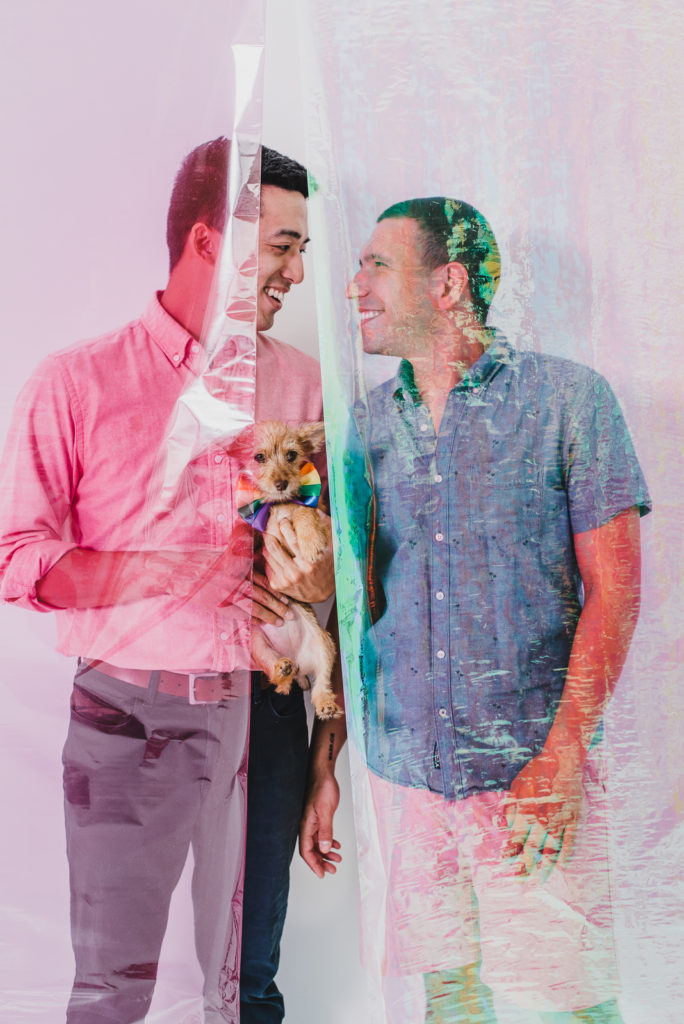 Embracing the color!
We were so excited them Daniel and Dante showed up with the perfectly coordinated outfits! They gave off some serious vibes in the studio when we saw that we could have so much fun with our variety of bright color backdrops, and fun cellophane backdrops, we are so glad they were up for some fun!
It is in the details
When Dante shows us this bright colored cloth, we were like, "yes, please." THEN, we saw that it was s skirt, that he had made himself, we just couldn't contain ourselves! I mean CHECK THIS OUT!
Celebrating Love!
It is so fitting that this is pride month, but to us, Love is Love all the time! We were excited to see that Daniel and Dante also brought their pride flag to include in their session. It was such a perfect addition to bringing their session above and beyond anything we could have hoped for!
Keep us with us on Instagram!