More than just beautiful rocks at Roxborough State Park
​With close to 4000-acres, Roxborough State Park is filled with dramatic red-rock formations, distinct plant communities, and a variety of wildlife! Located just west of Denver at the foothills, you can't go wrong with photos at Roxborough State Park!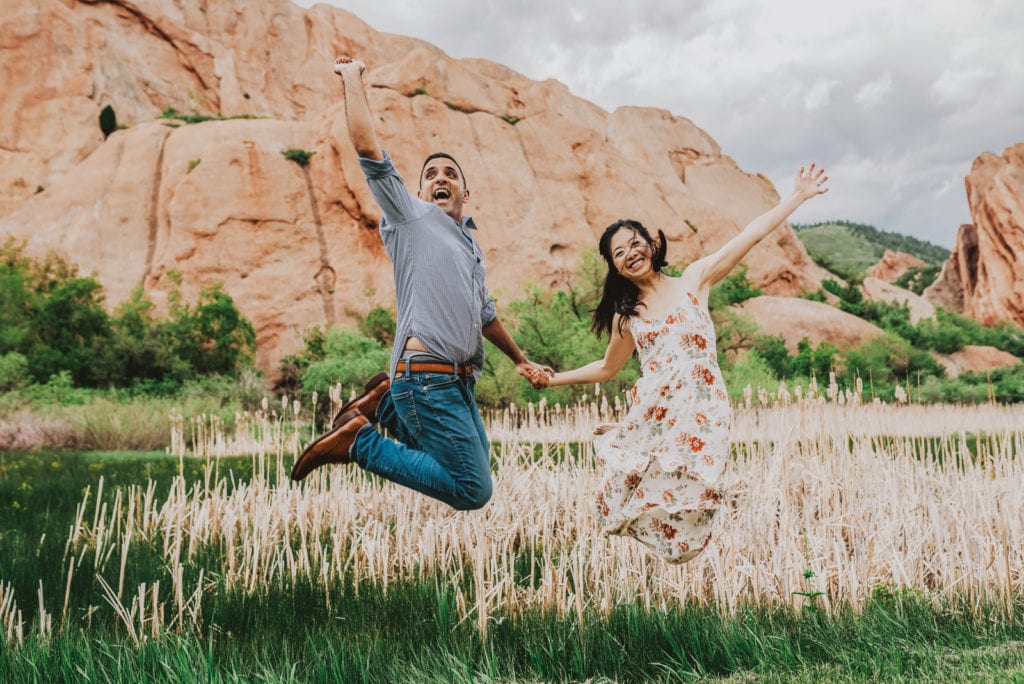 Family Photos
Having wide trails and fun elements across the park makes for the perfect setting for family photos. The red rocks and the natural elements surrounding the area provide versatility for every angle of this park. Large and small families are both great here! Depending on the time of year, you may want to bring a blanket to bundle up with and take some cute photos with! We love including props and personal items in sessions!
Engagement Photos
Getting ready to tie the knot? Well, then this is a great spot for those who are adventurous and outgoing. The rock formations help frame the photos we capture for engagements, making the photo feel cozy and inviting. All four of the seasons are absolutely breathtaking; the summers with wild yellow flowers, the falls with orange leaves. The winters with the snow covering the rocks and the springs with blooming plants waking up, you just can't go wrong. Roxborough State Park has that bold and fresh look you want in your photos!
One of the most exciting features of the park is the Fountain Formation. Tilted red sandstones rise out of the ground at a 60-degree angle; the result of millions of years of erosion and uplift. Elevation ranges from 5,900 to 7,280 ft in an area of 3,329 acres. It's a Colorado Natural Area and a national natural landmark.
Looking for more rocks?
The rocks are of the same kind as those found in the Garden of the Gods and Red Rocks. There's an abundance of wildlife thanks to the park's unique ecosystems. A combination of landscapes can be found along the foothills, including grasslands, shrub-lands, mountains, forests and more.
Looking for something similar to this location? Check out Red Rocks Park & Amphitheatre.