We all know how weird this year has been. The year 2020 has truly been the longest, and at the same time, the shortest year of our lives.
The … year of our lives
It began with the hope of change, and then came the devastating fires in Australia, and then came the COVID-19 Pandemic. Through all of the heartbreak, we have found little pockets of happiness. Such as teaming up with amazing couples whose wedding plans were impacted by the pandemic, and working with the Colorado Event Alliance to bring help to our Colorado events community!
As we look forward to the new year, we ask, what's a great way to end this five-year-long year? With vibrant Christmas photos at our Denver studio, of course!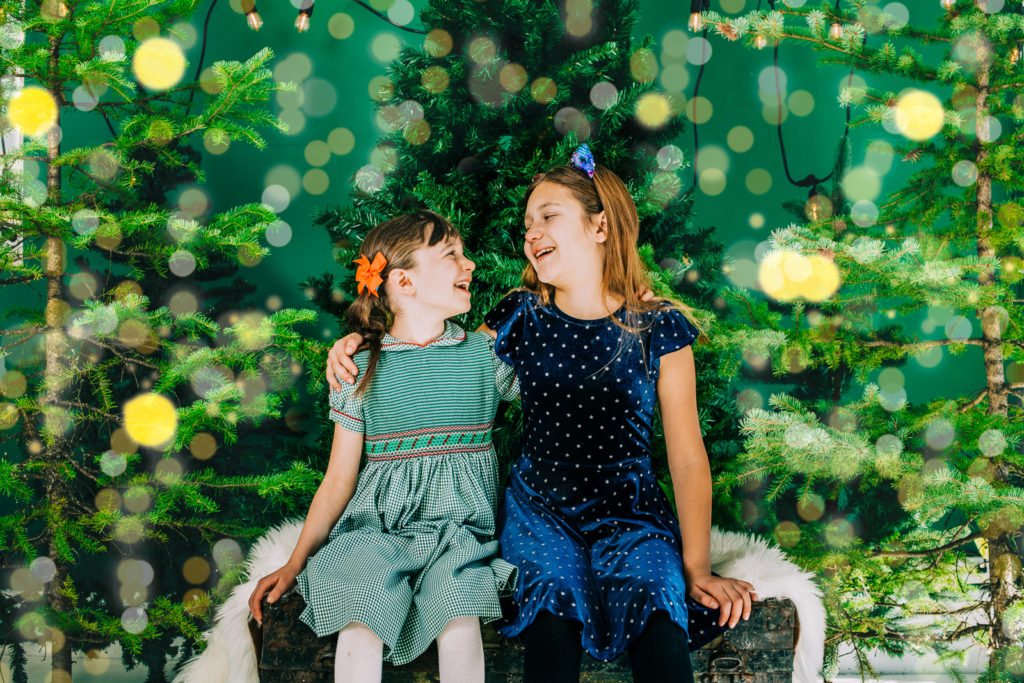 New year, New Vibes!
Therefore, let's not focus on the dreary vibes of 2020 – let's talk shop! Who doesn't love Christmas photos? Here at From the Hip Photo, we're offering in-studio holiday photos. This lovely set up in our open-air studio, against our stunning green wall with Christmas trees dropping with lights, is a great opportunity to gather the family or friends together for an upbeat and exciting end to 2020. Plus, our mask-wearing elves and our open-air studio will keep you extra safe!
The gift that keeps on giving… gift cards!
We also offer gift cards to give to a loved one as the perfect gift! Especially if you're unsure if they have too many blankets or an adorable mini-waffle maker. This is also a great option if you're interested in a family session but are not ready to schedule a session this winter. When it comes to sending out those vibrant Christmas studio photos to your friends and family, they'll be super jelly and send you some delicious peanut butter from Trader Joe's!
Products deserve their stage time too!
We also love doing product shoots! If you are looking for those perfect holiday/Christmas styled setups for their social media feed, we got you! Contact us today to set up a session for your product session, family session, or best friend session in our vibrant Christmas studio setup today!