How can you tell if two people are in love? Could it be the way he looks at her when she's not looking, the way they get lost in a conversation for hours and hours on end, or the everlasting smile that remains on her face all day when she's around him?
For Kathleen and Will, we didn't have to question it. Their love for each other shined vibrantly and we knew just the place to capture the newly engaged couple– where the art is made.
Where The Art Is Made
Once an industrial landscape, the River North Art District (RiNo) has been transformed into the hippest place to be in the Mile High City, often known as a place "Where Art Is Made"– which couldn't be truer for our photo shoot with the couple. With an array of gorgeous murals and unique architecture, we were able to make Kathleen and Will's blue toned outfits stand out, kind of like the artist Drew Brophy, who flawlessly blends a variety of warm and cool colors into a bright and beautiful masterpiece.
Can we just say that blue is Kathleen and Will's color? Like a painting, her gold fringe necklace complemented her navy blue dress perfectly. Meanwhile, his light blue button-up added the perfect highlight to every picture. So it's official, they deserve the monochromatic color couple of the year award (is there such thing?) If not, there should be one–because they killed it!
We are all about capturing organic moments, and with this stunning couple capturing those moments was as easy as RGB… Lost in conversation, Kathleen and Will barely noticed us snapping away. An artsy RiNo engagement photoshoot provides the best aesthetic in creating a beautiful masterpiece due to the amazing artwork. No wonder they call it "where art is made!"
Trying to find the perfect scenery for your engagement photo sessions? Check out our Pinterest boards for some location inspiration!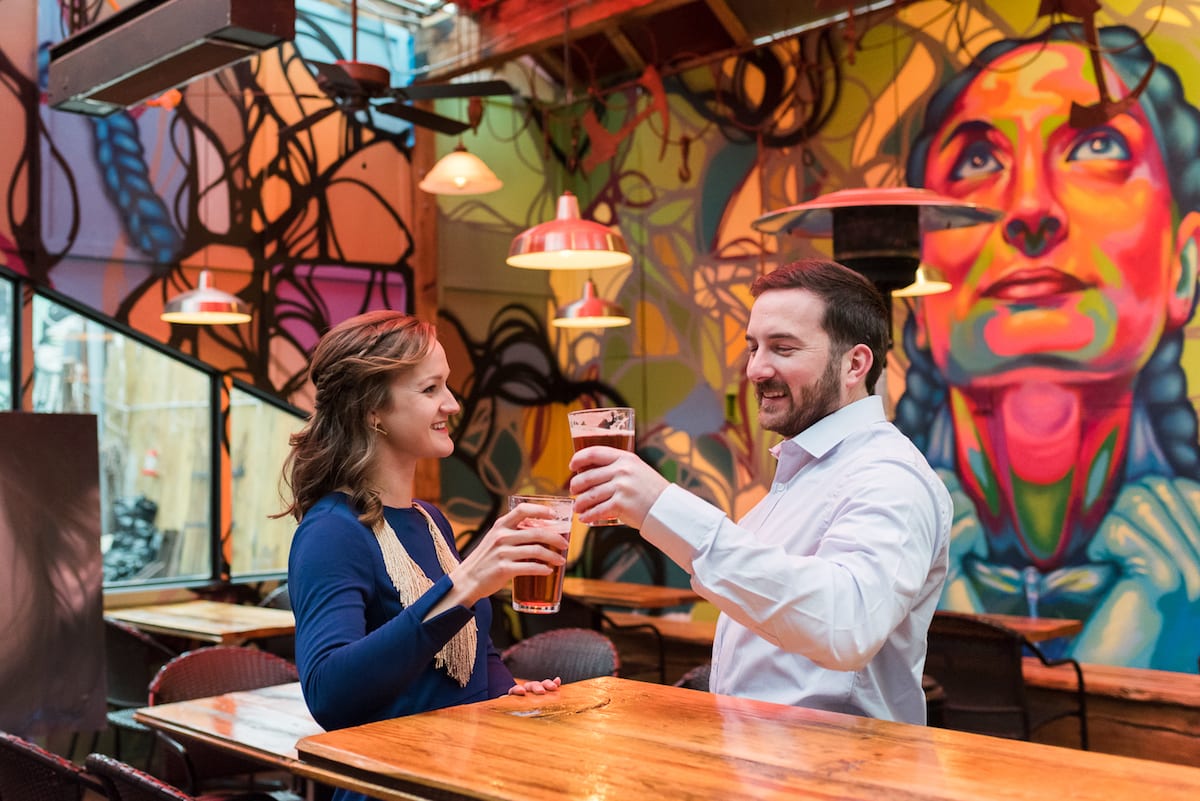 ---
You might also like
---
---