Golden hour— as photographers, this is when the sun provides and soft, gentle and natural glow. The magical moment shortly after sunrise or just before sunset.  This is the best hour, that provides the best lighting, and creates the best photos. BUT, we recently discovered another hour that may be just as exceptional as the Golden Hour. That is Violet Hour, more specifically— Violet Hour Fashion! Yes, you heard it correctly, Violet Hour, and if you aren't too sure what that is, we are here to explain it to you… with some visuals too!
Violet Hour Fashion
Violet Hour is the "end to a busy day. When the sun sets and lights up the sky in shades of purple, blue and violet. As night begins, all women select their attire for maximum comfort."
See the parallels drawn between Golden Hour and Violet Hour? Yes, both highly sensational.
Violet Hour is a clothing company, located in Colorado, that embodies the slow fashion movement. The slow fashion movement breaks the mold of typical seasonal fast-fashion. Most fashion companies rely on globalized mass-production, where they send garments from the design stage straight to the retail floor. However, Violet Hour Fashion cuts and sews the design once an order is placed.
The Founder
Katey Kaiser, is a Denver-based designer who has worked in many different fields in the apparel and accessory industry. Knowing there there were only a few options for a fashion career in the Mile High City, she pushed her technical and creative skills to launch Violet Hour Fashion in the city she loves. Katey believes that women's lounge-wear, "can easily be defined into kitschy pajamas, lingerie or active-wear." With this, Katy aims to create comfortable pajama-wear for all women who are looking to end their day comfortably, while allowing them to feel beautiful in their own element.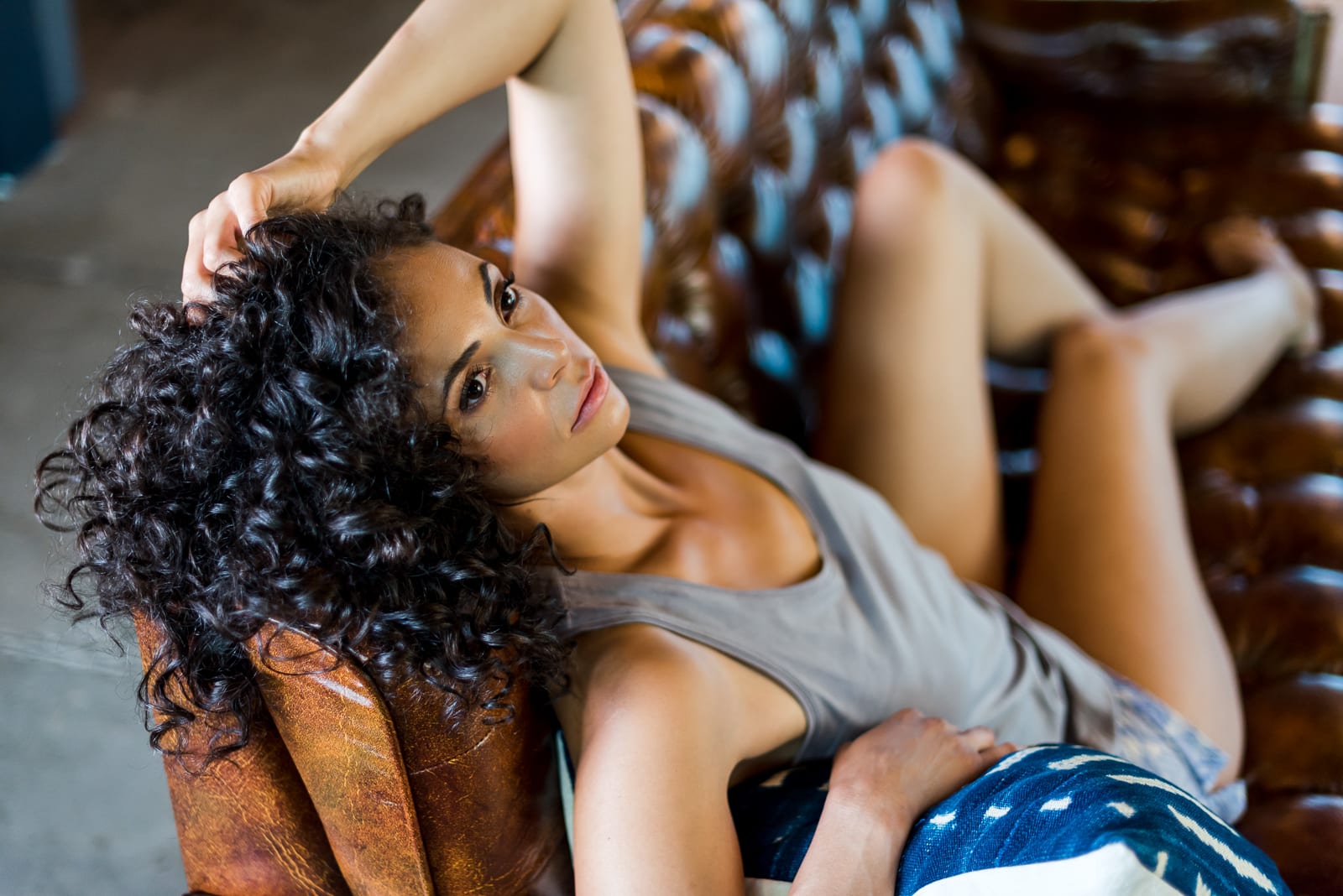 The Sleepwear
There is nothing like winding down from a long day at work with some comfy pj's and perhaps, a glass of Rose from Infinite Monkey Theorem? Take it from this model name who not only proved that you can look stunning in sleepwear, but got to experience the extra comfortable fabrics for herself.
Each outfit has a classic silhouette with super fine detail that would look fabulous on anyone. The color palette ranges from a variety of pastels. The canvas of each clothing item can be plain and simple or have more intricate designs, such as the Eleanor Arcadia kimono and the Lena Robe which display gorgeous designs.
We want to give a huge thanks to Infinite Monkey Theorem for providing the unique venue and amazing wine, and Violet Hour for providing the awesome sleepwear. This photography session was absolutely perfect!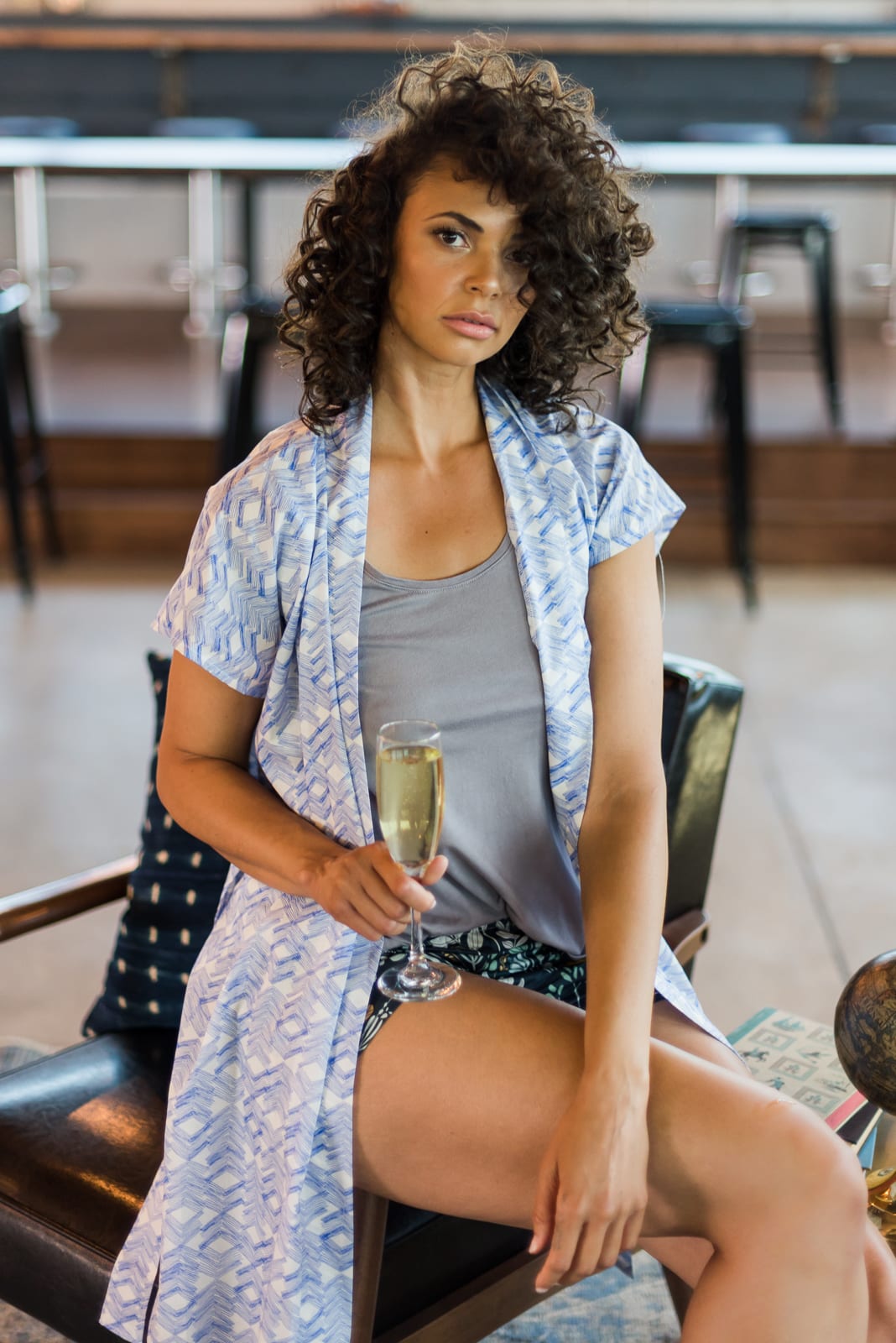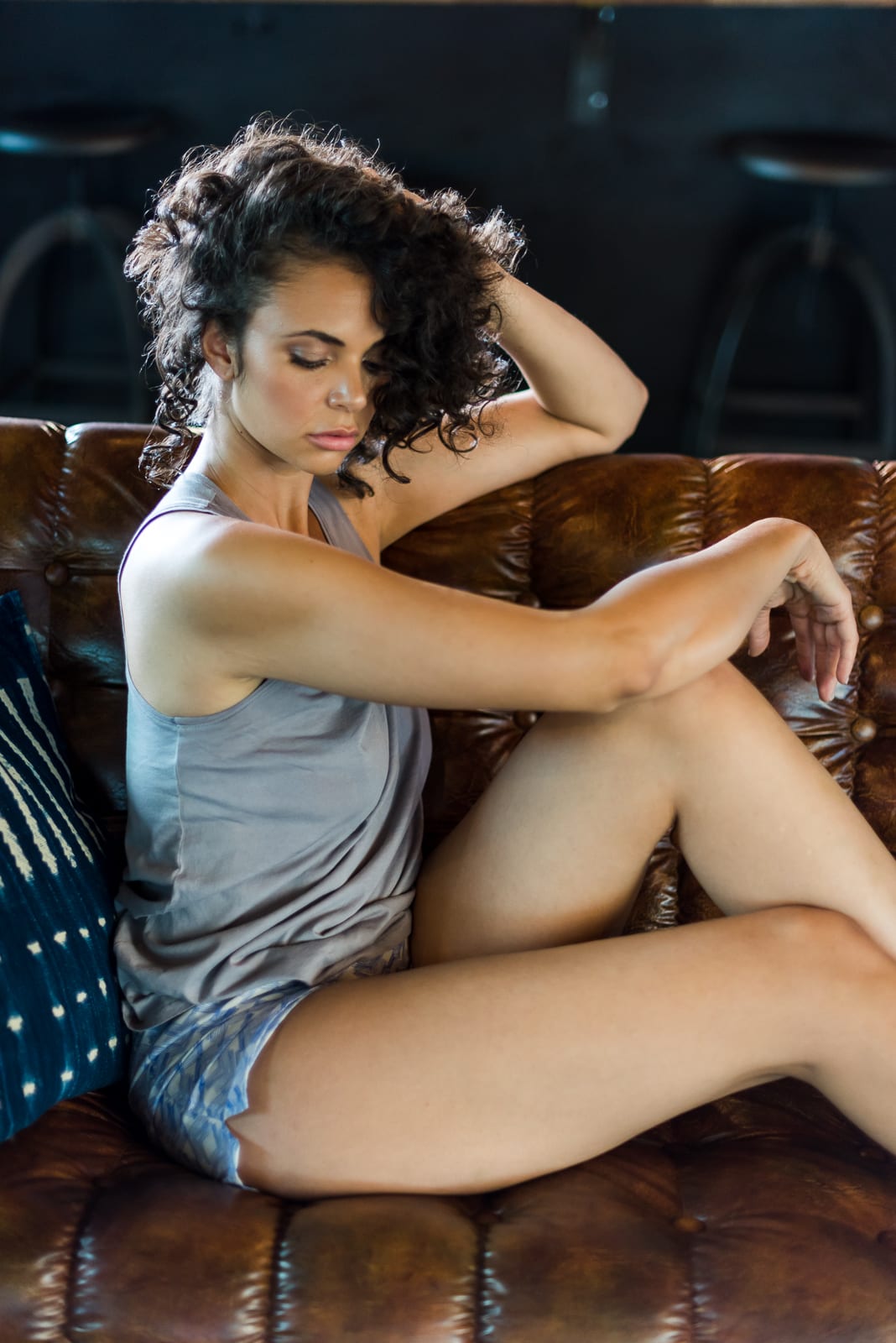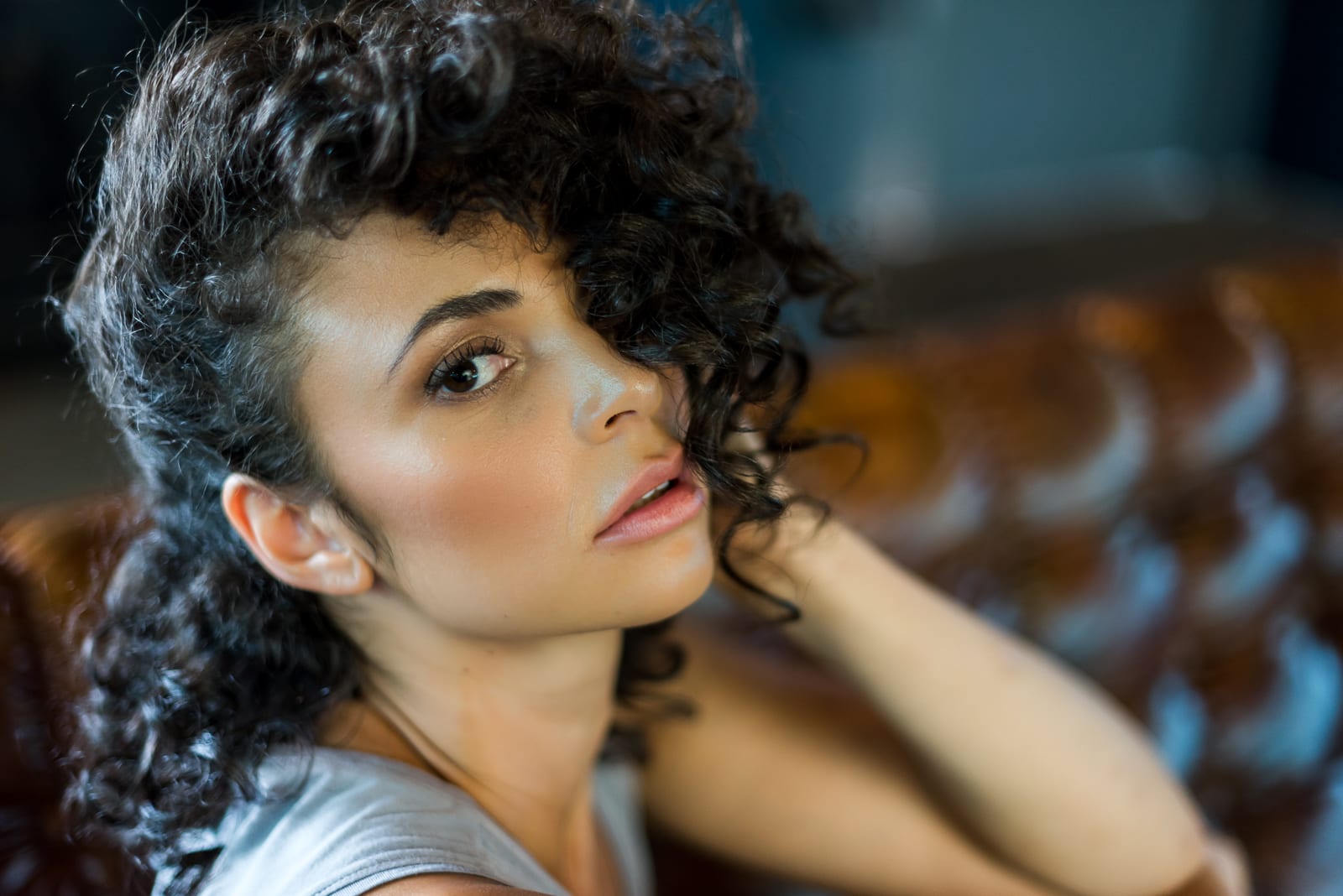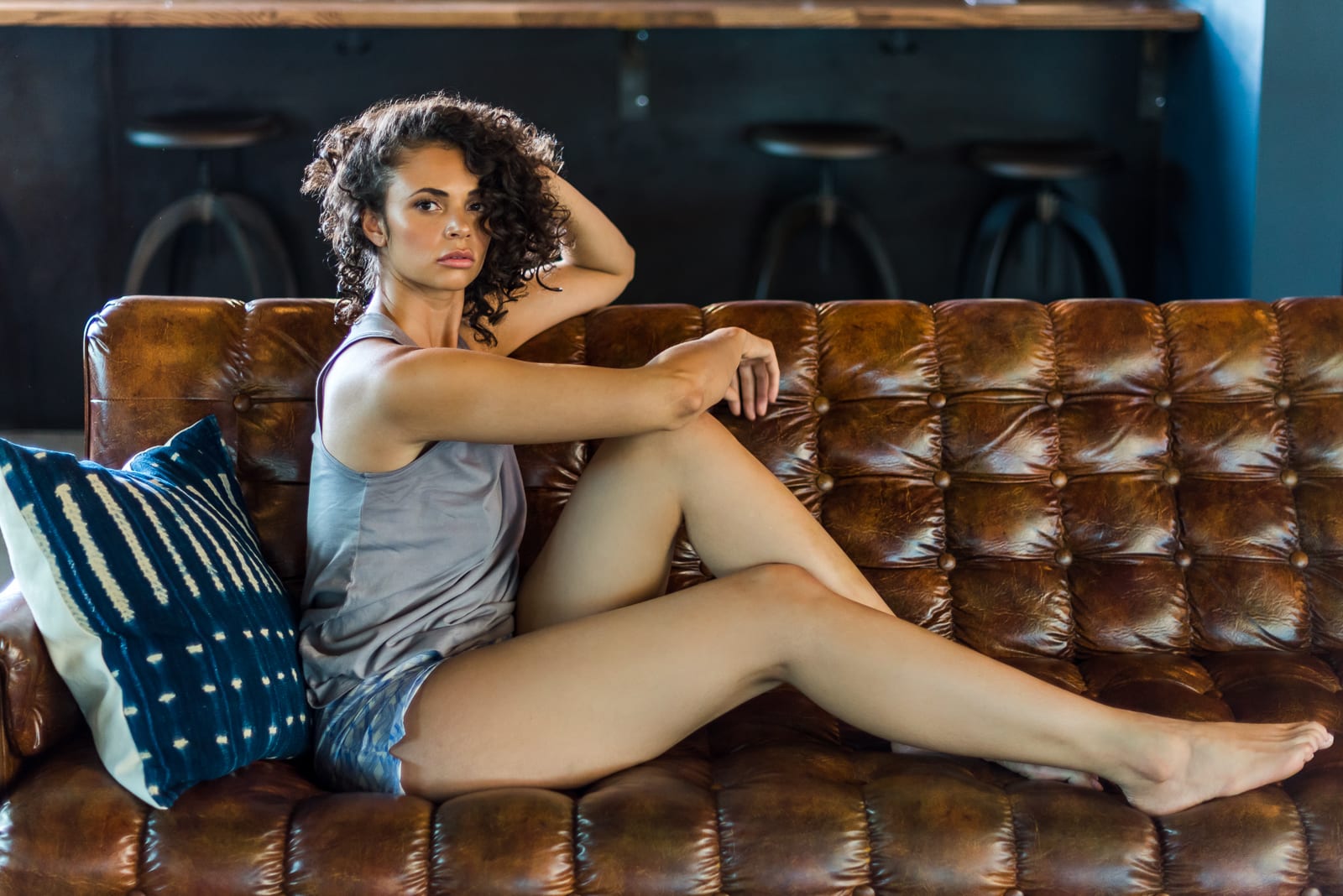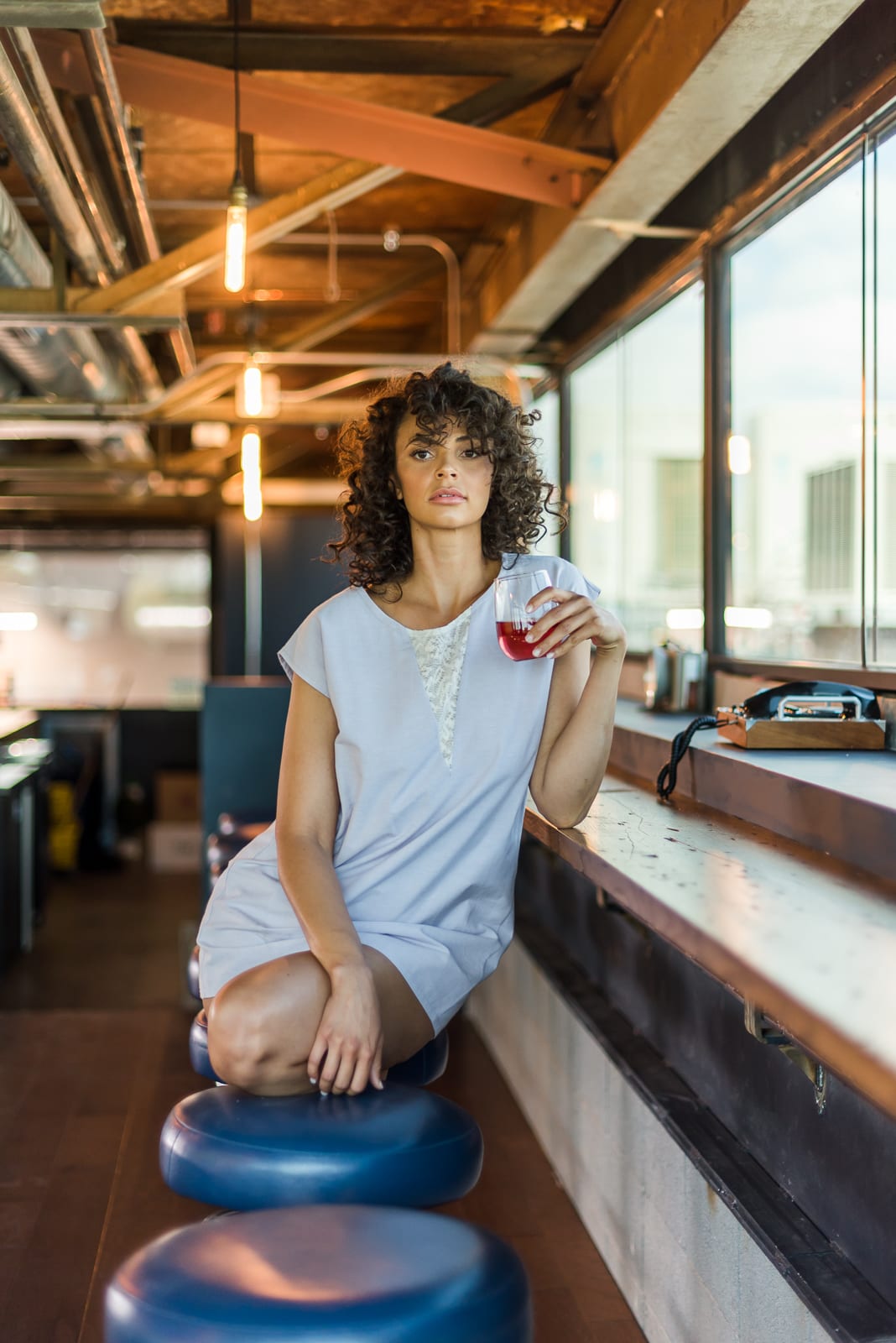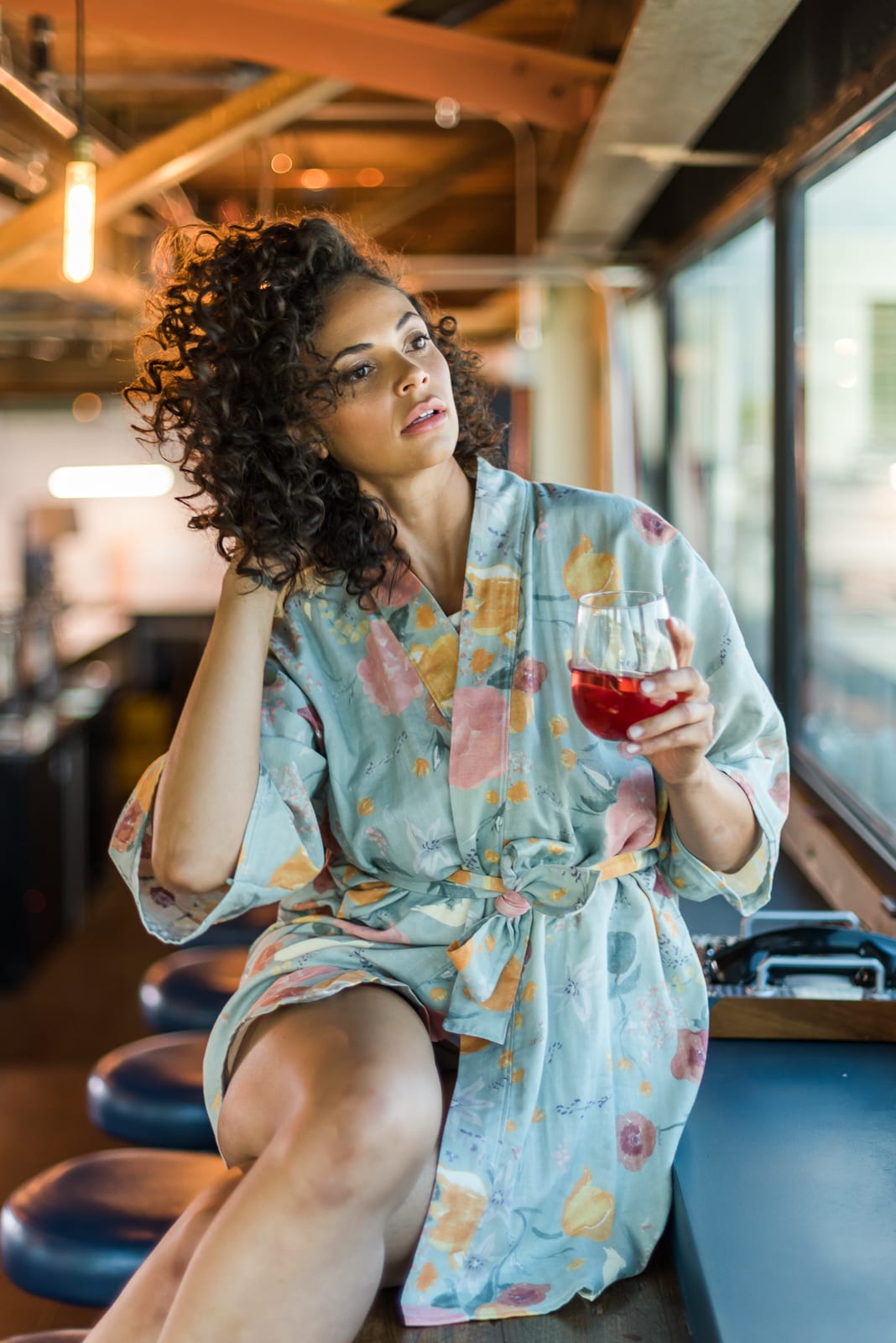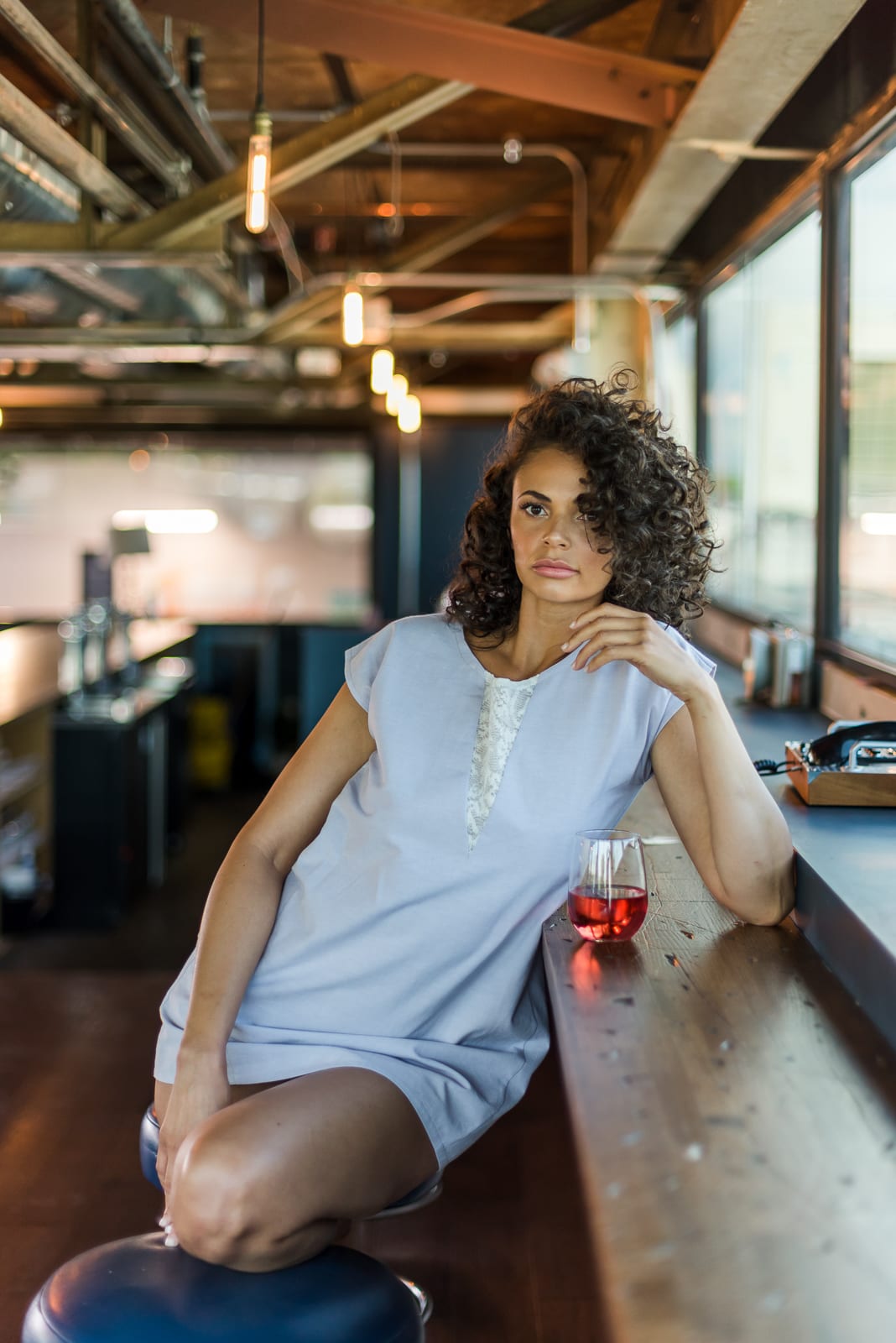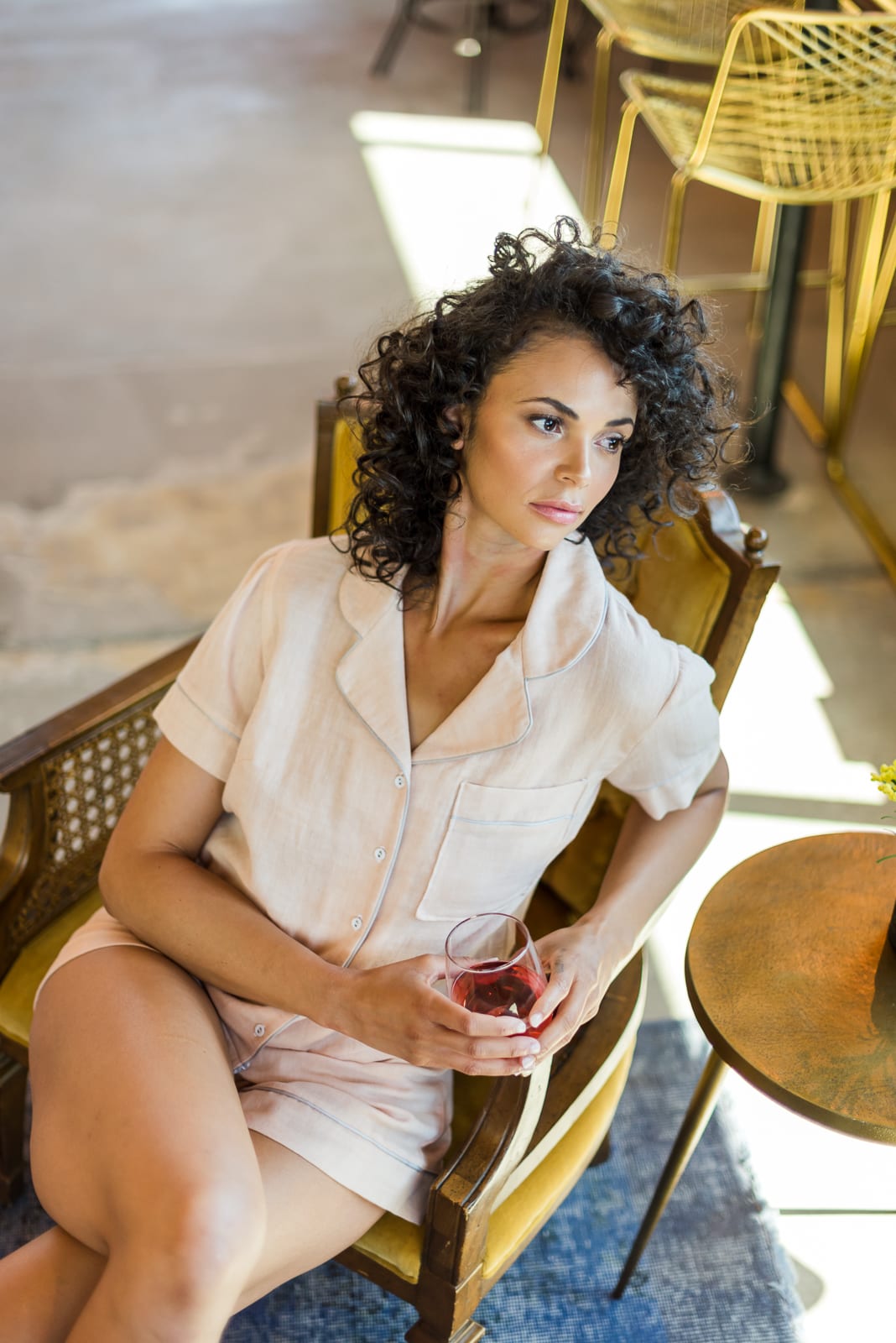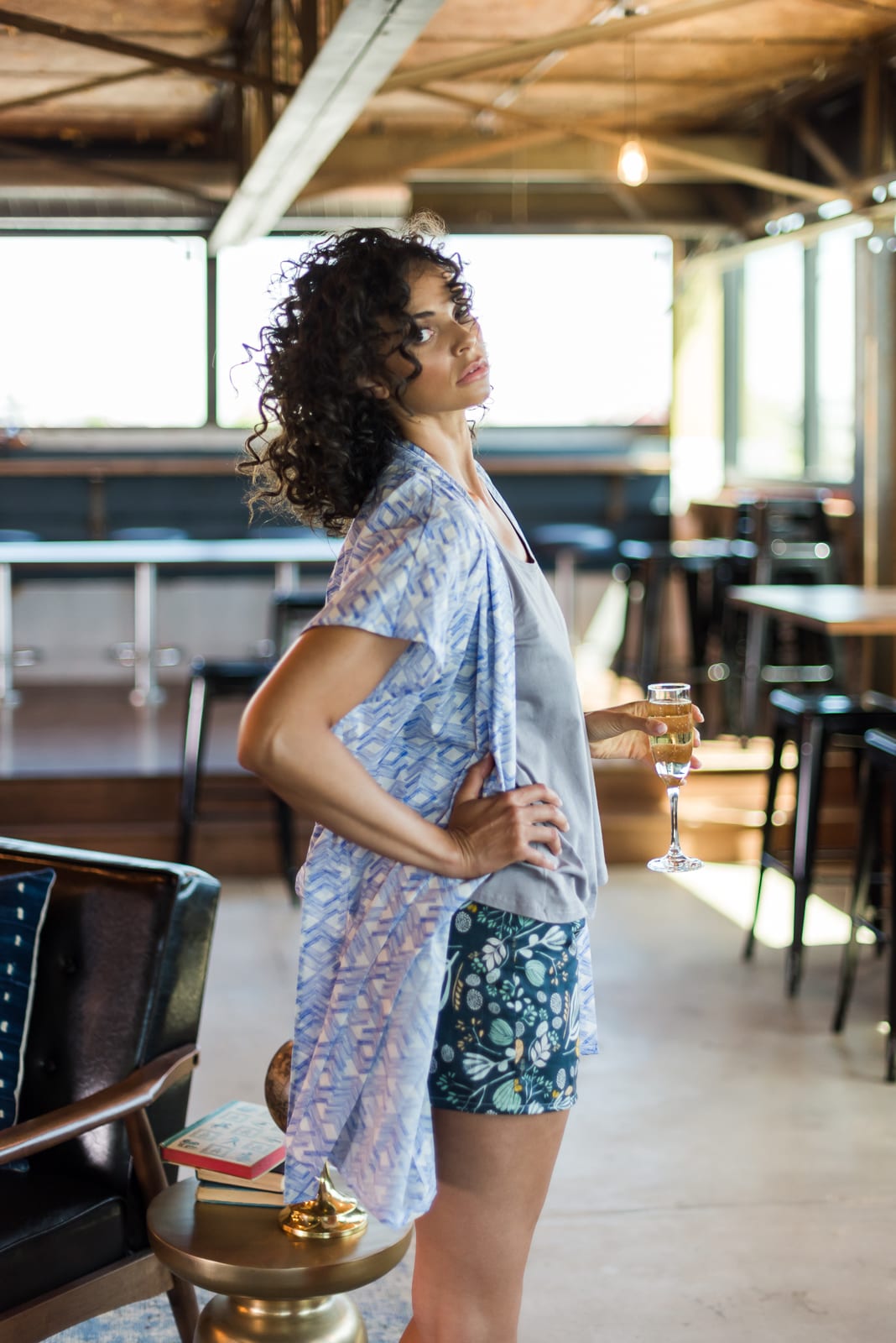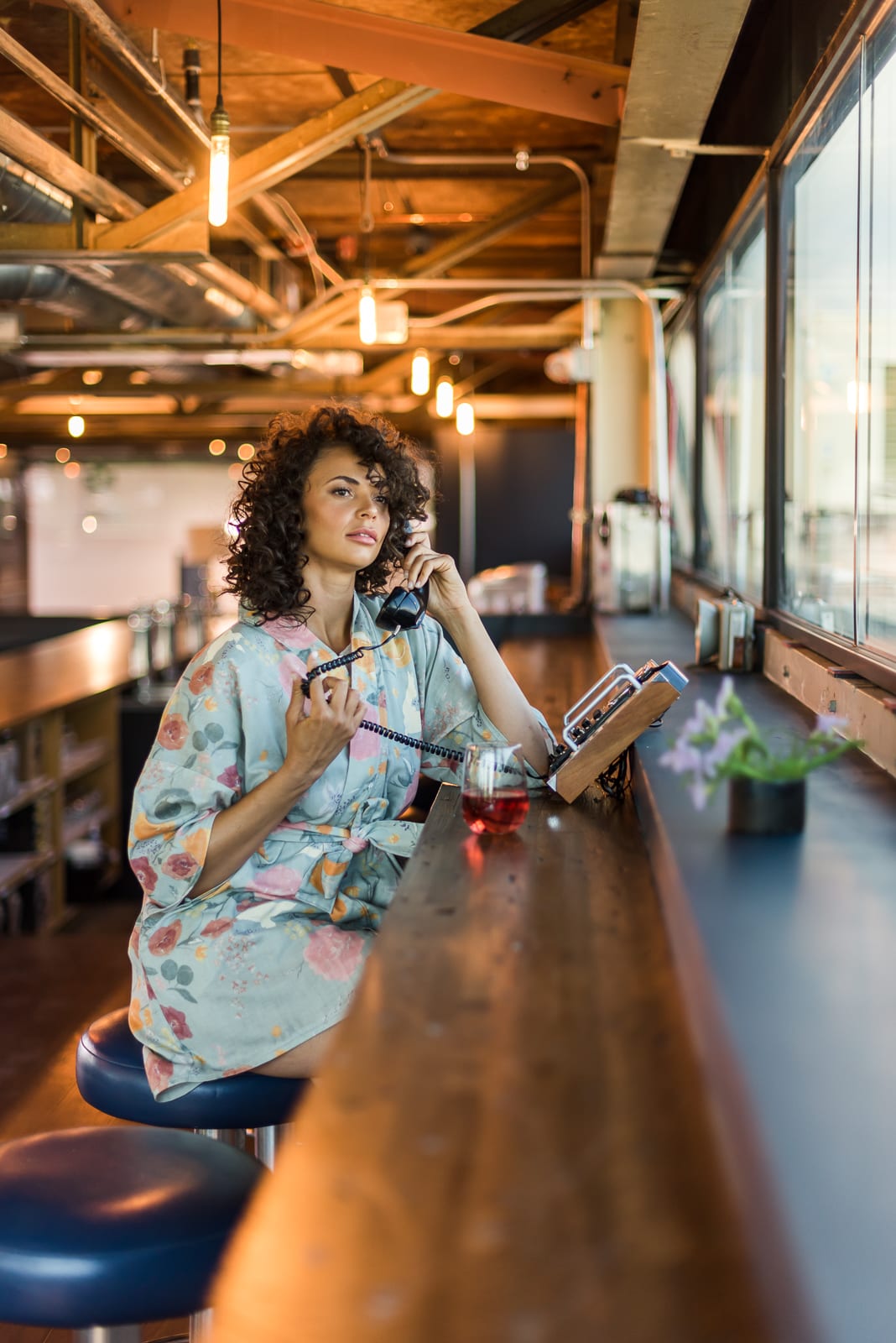 ---
You might also like
---
---