We never stop gushing over how much we love our wedding couples. They're stylish, they pick amazing venues, and they're so much fun! What's not to love? We love them so much that we can't help but share their amazing stories with you. Honestly, can anyone blame us when we have fun couples like Tegan & Travis? Their beautiful mountain wedding could not have been more picturesque. From caricature cookies to a photo booth, their wedding was one for the books.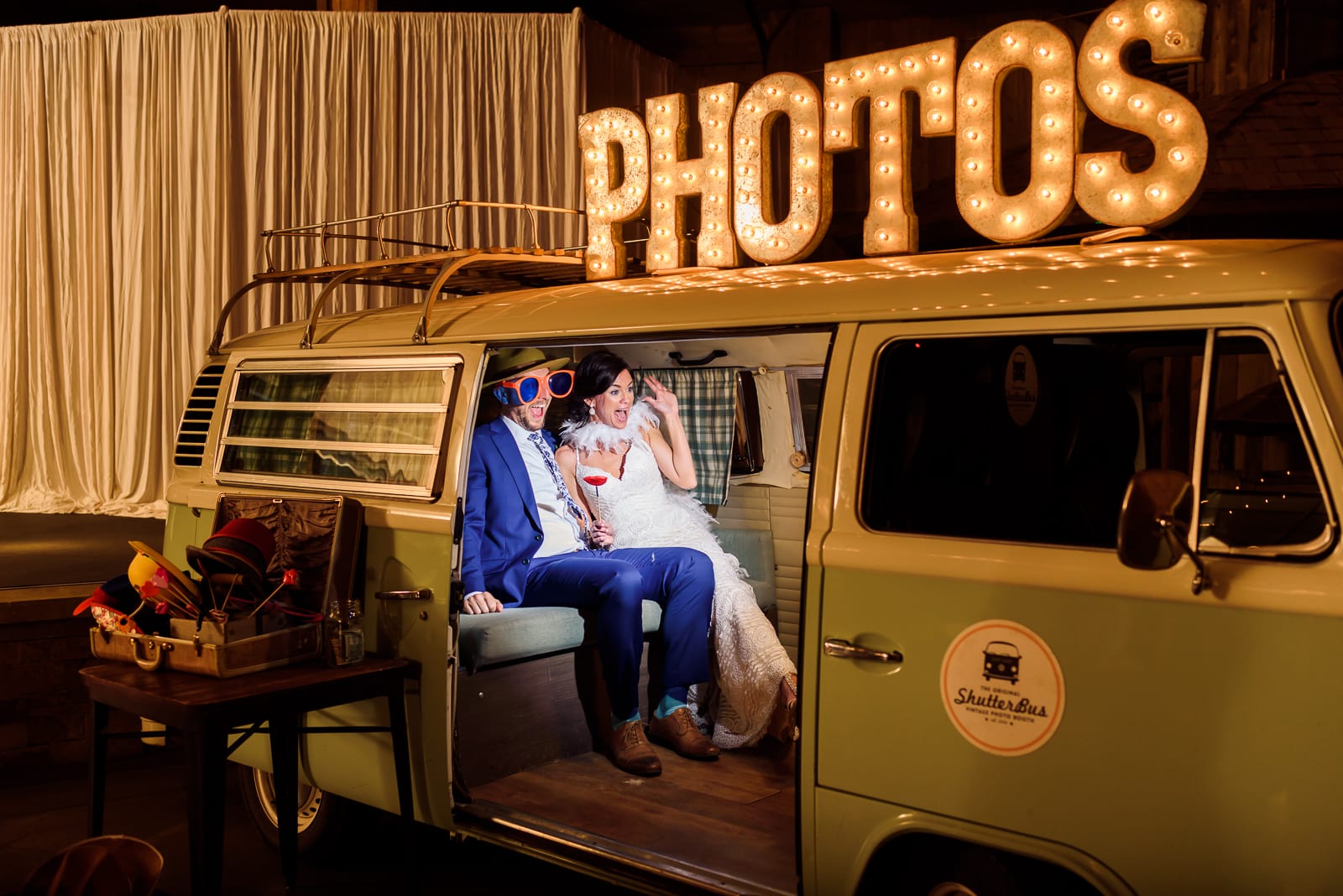 A Mountain Engagement
After working with together for four years Travis finally worked up the courage to ask Tegan out on a date. Tegan of course said yes, and the rest is history! Travis proposed on a mountain top in Vail, Colorado while on vacation. Though the couple lives in St. Louis, Missouri, it was obvious that they couldn't get married anywhere but in the Rocky Mountains.
With their love for Colorado mountain views, Spruce Mountain Ranch was an easy choice. The beautiful mountain backdrop and clear blue skies made a perfect scene for their outdoor wedding. There wasn't much left for the couple to do in order for their day to be a perfect celebration of what was most important to them: love.
Tegan was a vision of beauty in her boho lace dress. She completed her look with opal jewelry, which helped tie together the opal accents of her dress. Travis looked handsome as ever in his navy blue suit, the perfect highlight of their blush and navy wedding colors.
In addition to being a beautiful bride, Tegan also offered brilliant tips for other brides to be. "Do whatever makes you happy," she said, "Others will have opinions, but the bride and grooms are the most important. Do it your way and you will have no regrets!"
How Sweet It Is…
The wedding guests tossing flower petals in the air was a celebratory end to the ceremony. Then the celebration continued at the reception. One of the couples favorite features of their reception was their photo booth. The Shutterbus, a vintage VW bus with a photo booth inside, was the perfect way to commemorate their special day.
In addition to their cake, the couple also had cookies shaped as caricatures of Tegan, Travis, and of course their furry best friend! We couldn't be happier for them. Congratulations Tegan & Travis!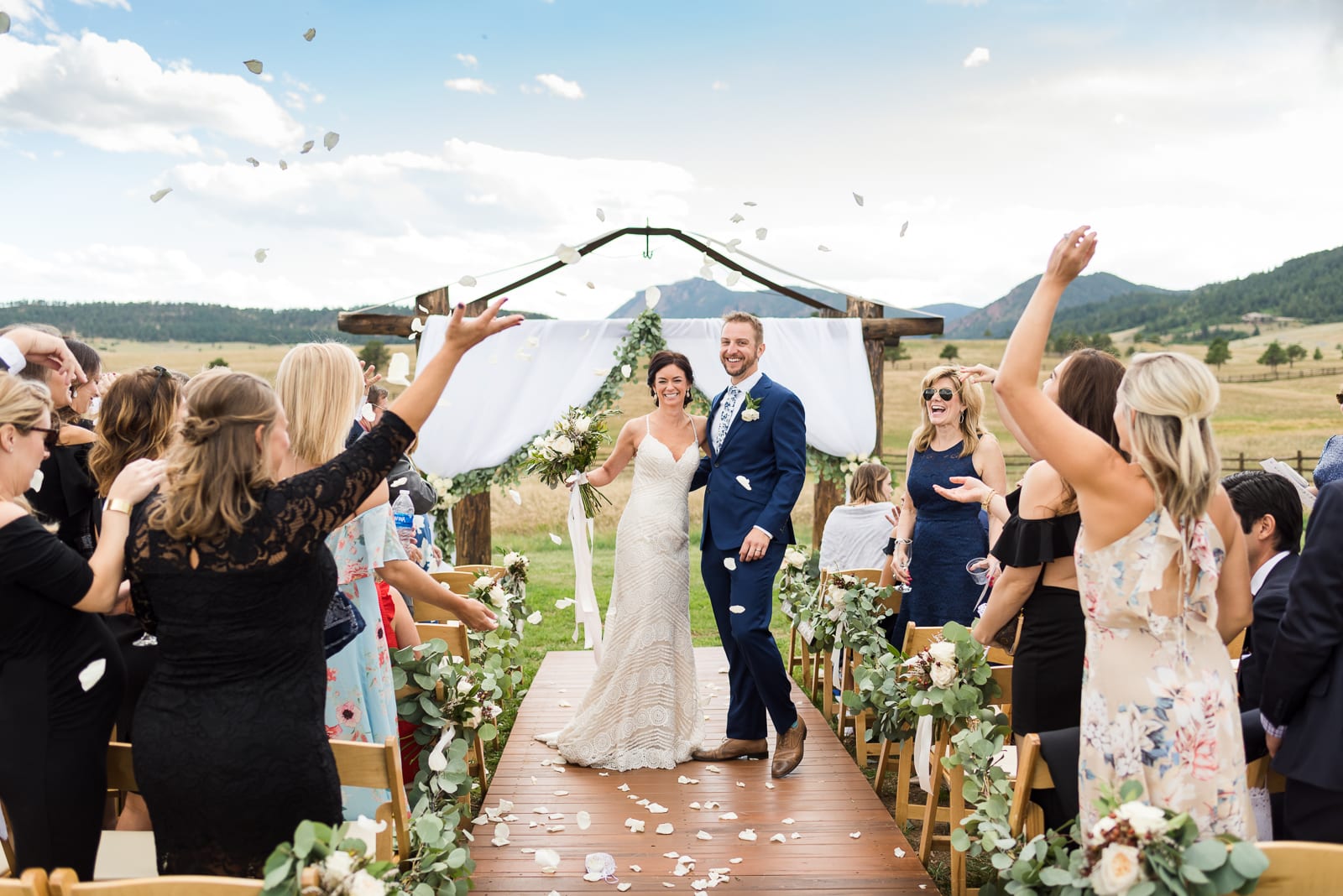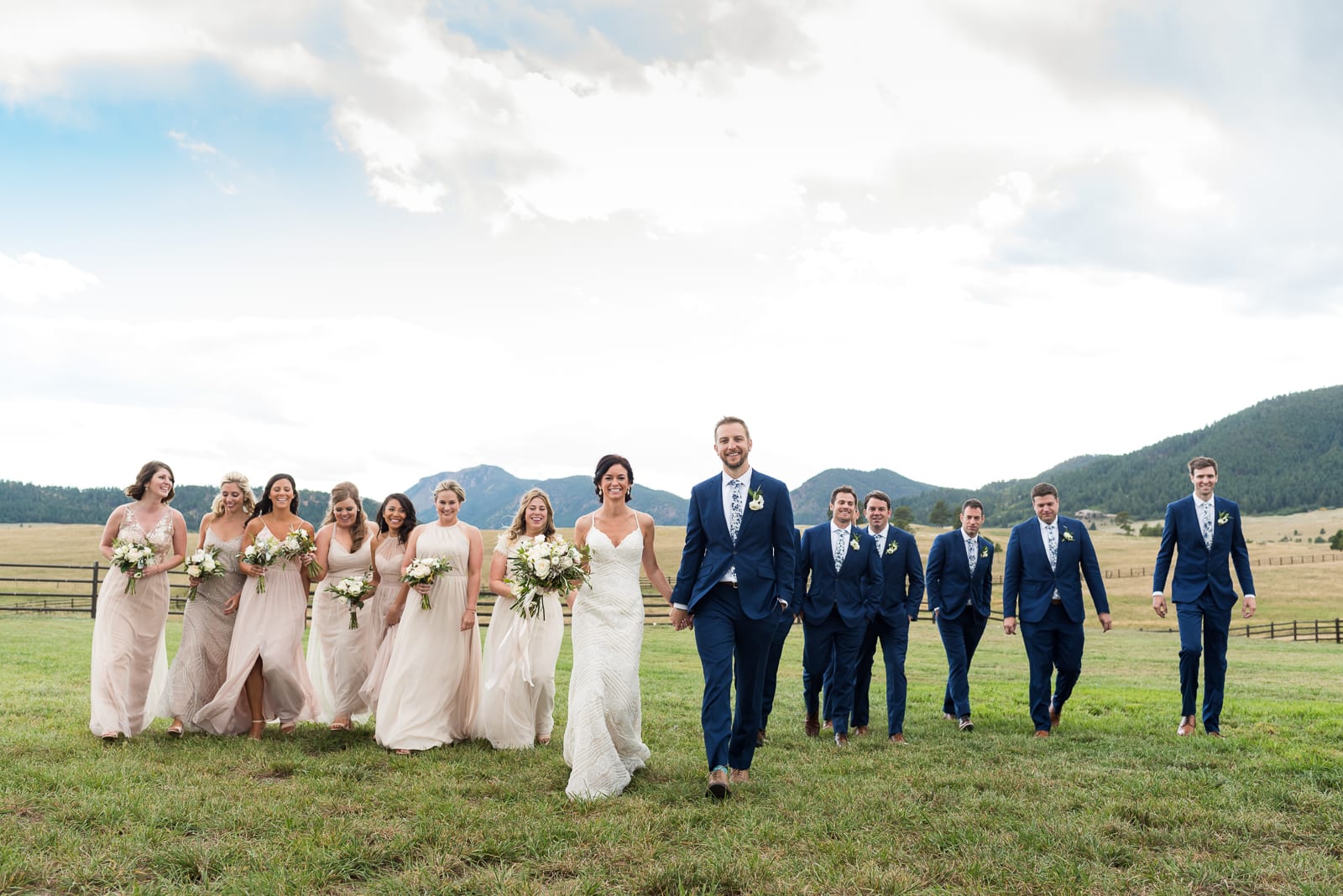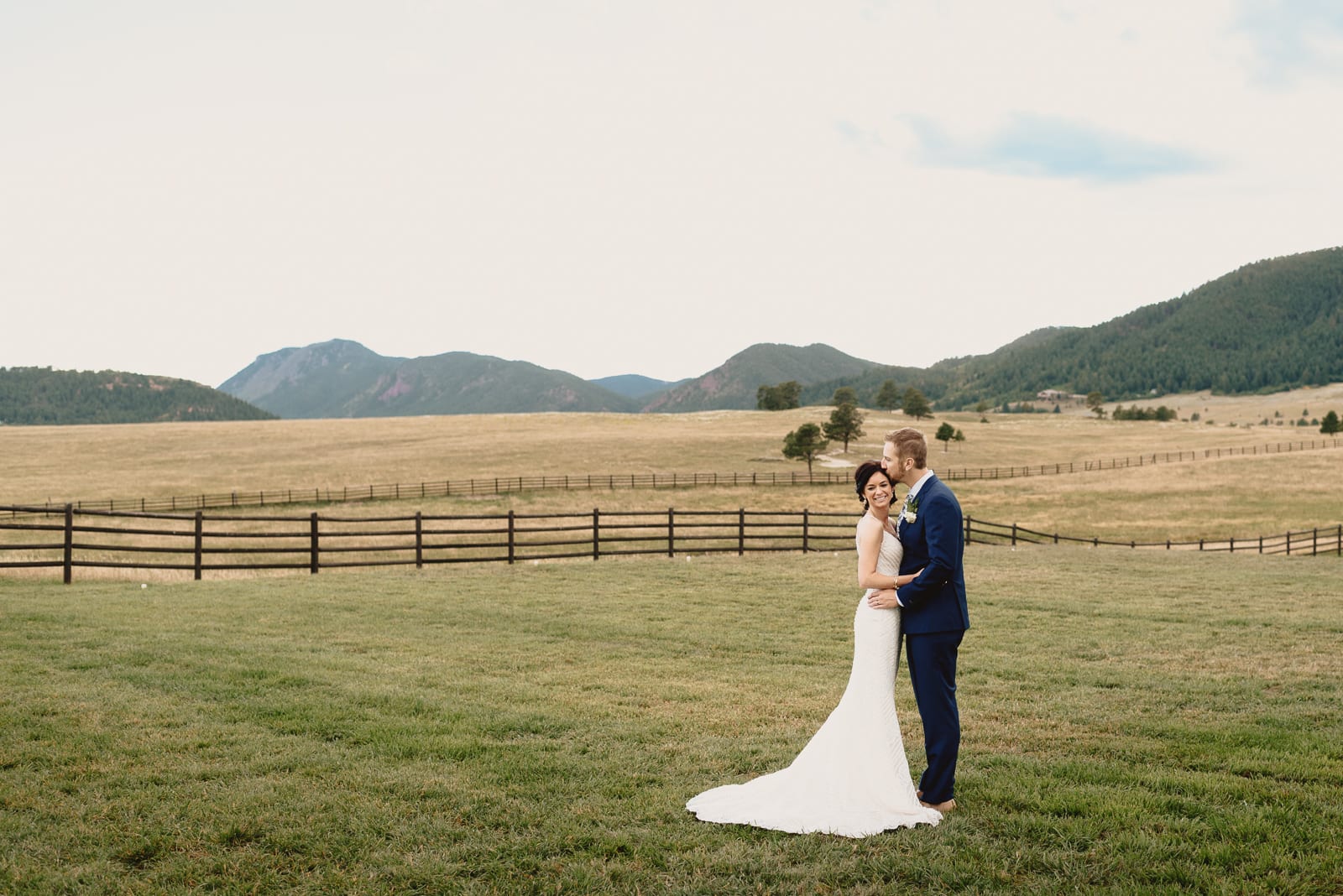 ---
You might also like
---
---