Here at From the Hip Photo we are all about embracing the real you, and we find that the more comfortable our clients are, the better the photos turn out. It doesn't get more comfortable than home sweet home, that's where the heart is after all. Luckily Traci, Andrew, and their precious pooch agree; so we were able to shoot the adorable couple's engagement photos at their lovely home in Evergreen, CO. 
Home Sweet Home
Located at an elevation of roughly 7,200 feet, Evergreen is a quaint mountain town just outside of Denver. An oasis for dog lovers, we couldn't imagine a better place to call home for Traci and Andrew! We spent the first part of the lovebird's session by the coziest spot in the house: the fireplace. Snuggling up with their pup, the two looked comfortable and casual in jeans and blue accented button downs- but we all know their pup stole the show with a dashing black fur coat.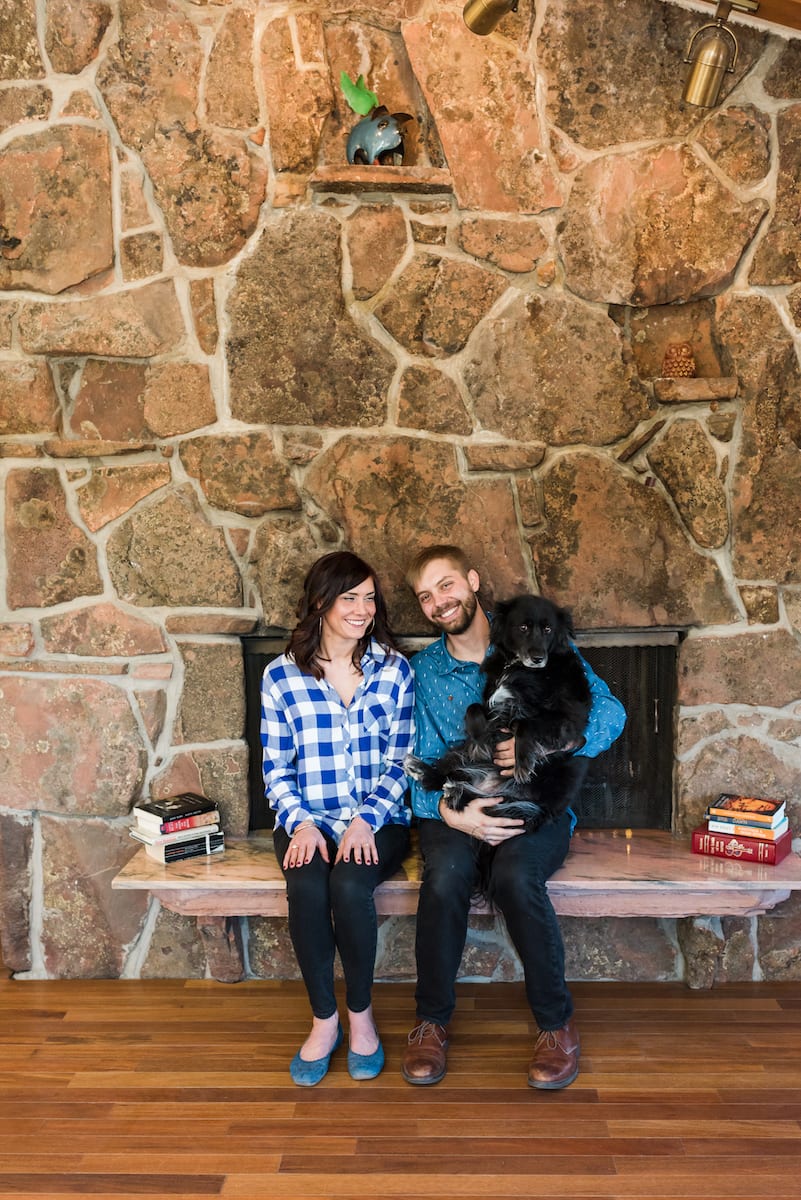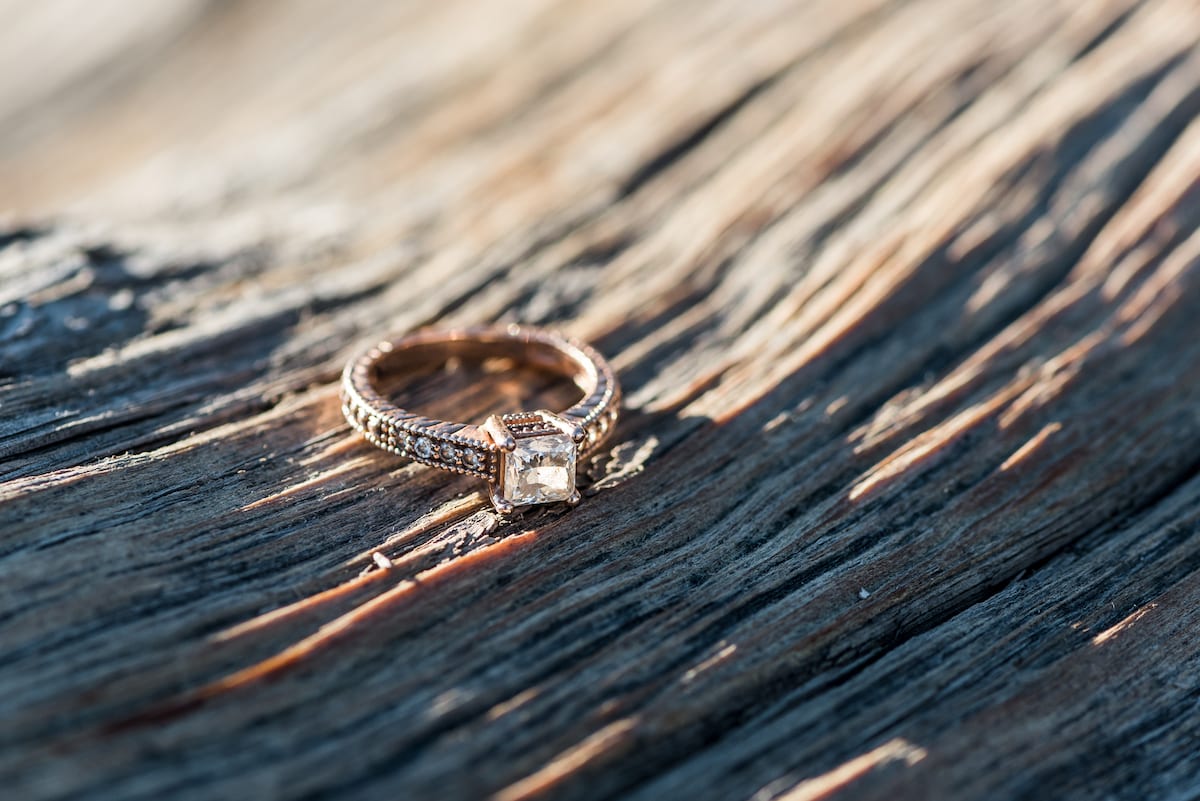 Love at Sunset
As the coveted golden hour fast approached we made our way outside, where the light wasn't the only thing glowing. Traci and Andrew look positively radiant among the trees. The pair whispered secrets, exchanged eskimo kisses, and shared laughs in the backyard while the exiled pup looked on from the porch. Not to worry, pup got to join in on the fun later!
No engagement session is complete without at least a few shots of the ring, and boy was this one a stunner! Rose gold with delicate detailing and a stunning rock this beauty shone like a diamond (get it?) against the wood. Traci is one lucky gal!
Quite the Pair
After a quick outfit change, we headed to town for even more swoon-worthy shots. The love between Traci and Andrew is visible from every angle and we had the best time shooting away as the pair kissed and canoodled around town. This is a couple whose love for each other shines through in every single image, and we were honored to work with such wonderful people and such a sweet pup!
---
You might also like
---
---