Although wintertime is still a little ways away, it's already starting to get nice and snowy here in Colorado. In fact, the Rocky Mountain National Park has a bunch of snow already! Luke and Brian sure knew how to keep each other warm for this shoot. In fact, we're not sure how they didn't freeze! Check out these lovely Rocky Mountain National Park engagement photos!
Rocky Mountain National Park
The Rocky Mountain National Park is one of our favorite places to shoot photos because it's just so damn beautiful! No matter the season, this park never fails to amaze us. Although this was taken only the second week of October, the whole park has turned into a winter wonderland.
Encompassing about 415 square miles, the Rocky Mountain National Park spans the Continental Divide and its surrounding ecosystems and mountains. From camping, to fishing, to scenic drives, there really is no shortage of activities! It is also home to over 350 miles of walking and hiking trails. You can even get a tour from a park ranger who can show you there very best spots the park has to offer. Of course, exploring the unknown is also highly recommended!
The Key to Happiness?
Luke and Brian actually met on an online dating site. As soon as they started to make plans to meet, they found out they actually lived only a few blocks away from each other! As soon as they met for dinner, they hit off — and they're still going!
Albeit a little corny, it does really seem that Luke and Brian have found true happiness in each other's arms. Whilst somehow being able to not freeze to death (props to these two!), both of them sported some great polo shirt and sweater combos, which complimented the snowy environment.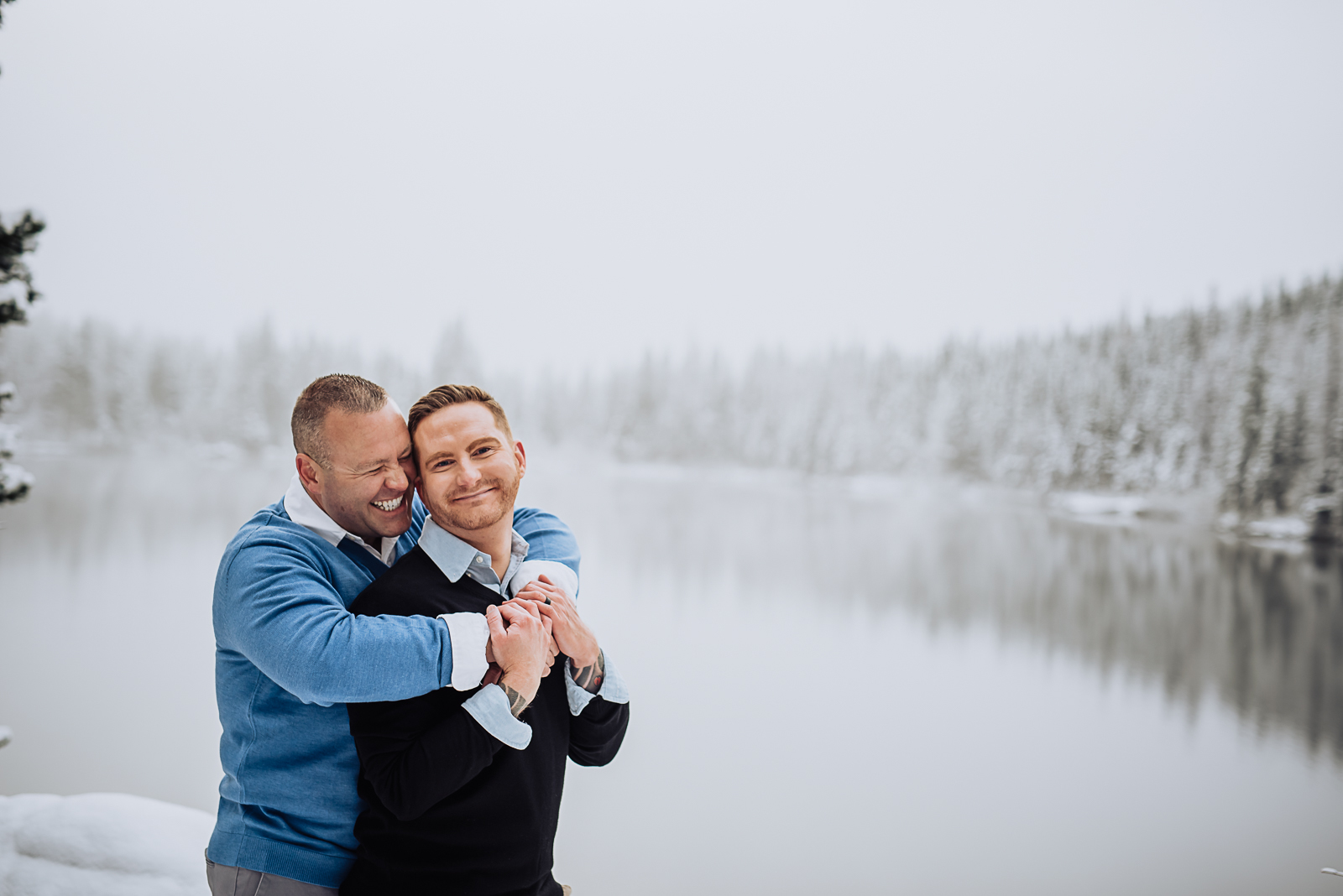 ---
You might also like
---
---