Have you ever heard of the phrase, "Dazed and Confused?" In the wedding world, "Engaged and Confused" is more like it! Although a seemingly stressful phrase, we have become quite fond of it. It's understandable that along with many couples' excitement about becoming newlyweds, there's a bundle of nerves and uncertainty about the process that comes along with it. That is why we at From the Hip Photo, with some help from Blue Nile, have gathered some engagement tips and tricks that we have learned over the years to help couples determine the next steps after the big question has been popped! 

Picking the Perfect Ring!
First thing's first, the ring! Blue Nile strives to simplify the buying process, empower, and educate their customers. Their extraordinary collection of diamond engagement rings spans timeless styles to the latest trends, including solitaire, vintage, halo and more. Blue Nile not only offers a team of non-commissioned diamond and jewelry consultants who are available 24/7 to answer any question, but they also offer useful tools to help with the most common questions! Like what size ring does your significant other wear? Their diamond jewelry experts have put together a complete ring size guide with tools and tips to find the correct ring size using their free ring sizer tool, printable ring size chart, and at-home measuring tips.

Blue Nile also has one more important tip for you, set a budget! For a purchase that will last a lifetime, there are important considerations to make. For the best value, choose a budget that's right for you and start with a ring style. Check out Blue Nile's website for more information!
Engagement Photos
Engagement photo sessions are one of our favorite things here at From the Hip Photo! Celebrating your new engagement is one of the most memorable moments in your life– at least until your wedding day comes along! Having stunning photos to remember everything just as it is, is priceless– and they also come in handy for those Save the Date cards too! We like to make things easy for you, the location, your outfits, and posing?  We take the stress out of all of that for you! Our Adventure Guide is an amazing tool that boasts a number of stunning locations to help choose the perfect spot for your photos! We also have another awesome blog post on What to Wear for Engagement Photos! Excited yet? Just wait! Posing for photos can be one of the most stressful things to consider before an engagement session. Our seasoned lead photographers are masters at making you feel comfortable! Making it easy to capture those beautiful candid moments, along with a few cute poses to show off that stunning new engagement ring! 
There are so many other things to consider for your engagement session, such as the season or time of year. Are you a pair that flourishes in the springtime sun or in a winter wonderland of snow? What kind of outfits compliment your seasonal preference? We love photography all year 'round, so pick the season that you love and we will trek up that snowy mountain with you or splash around in the beautiful lake that you love! More than anything pick a place that is not only stunning but also has meaning to you both! Met at your favorite bar? Why not do the photos there? The world is your oyster! 
We would love to team up with you to create stunning images to last a lifetime!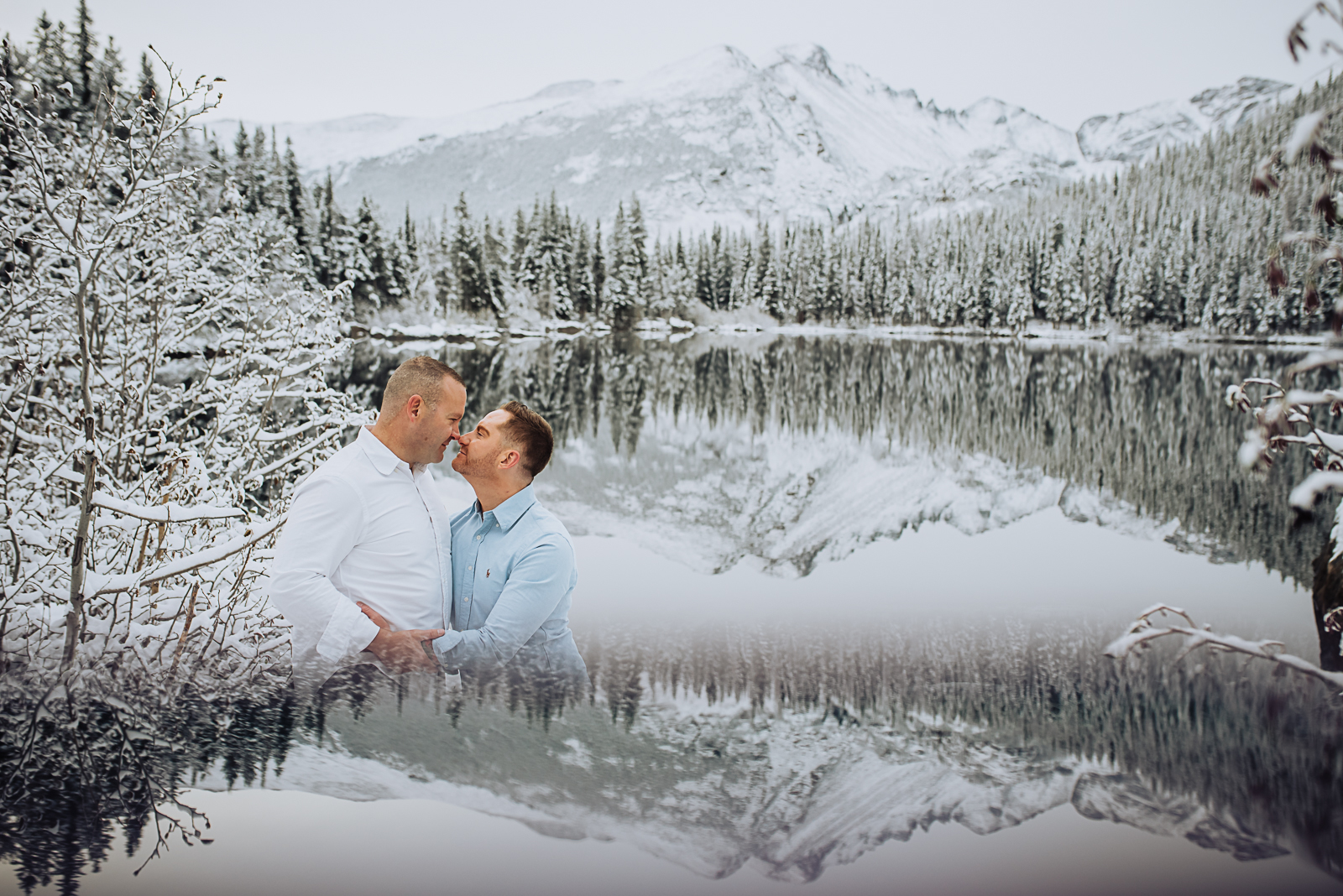 While we know getting engaged comes with its stresses and anxieties, it's important to remember the reason behind it all! We aim to capture that sense of excitement and love, and we are so excited to be a part of your memories! A shout out to Blue Nile for providing beautiful rings and moments you'll cherish. Undoubtedly and unabashedly, we love love!
---
You might also like
---
---