I Love Wine, and You!
We're so excited to share Dariel and Matthew's beautiful wedding at Balistreri Vineyards, located just outside of Denver! It is a seriously gorgeous venue, that is very unassuming, you hardly notice it! We love the tall ceilings that give off a seriously romantic ambiance just making the space even more amazing! Dariel and Matthew began their evening by hanging out with their wedding party and drinking out of their super unique copper wine glasses, how fun!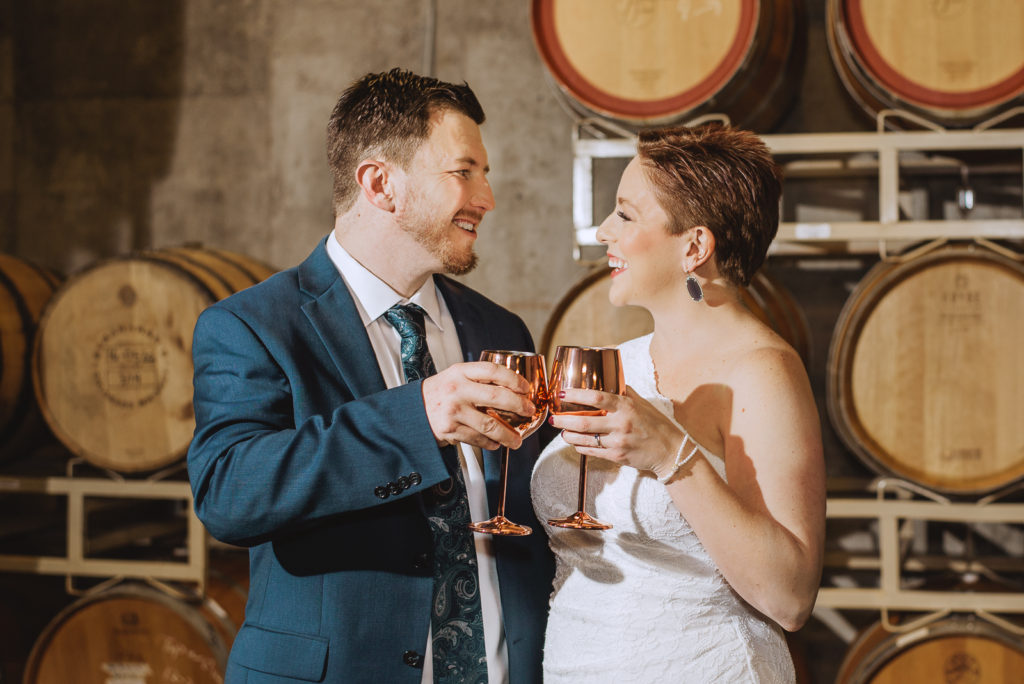 We went down to the cellar to take some fun interactive shots, and that's where we really got to know them. They are the perfect match, both of them equally strong, independent, intelligent, funny, and super rad, who were lucky enough to have found each other! Dariel and Matthew pretend to steal the wine out of the barrels, which made a great moment for us to capture!
Party BUS!
Before we knew it, we were jumping on the party bus with the wedding party for a ruckus tour of Denver!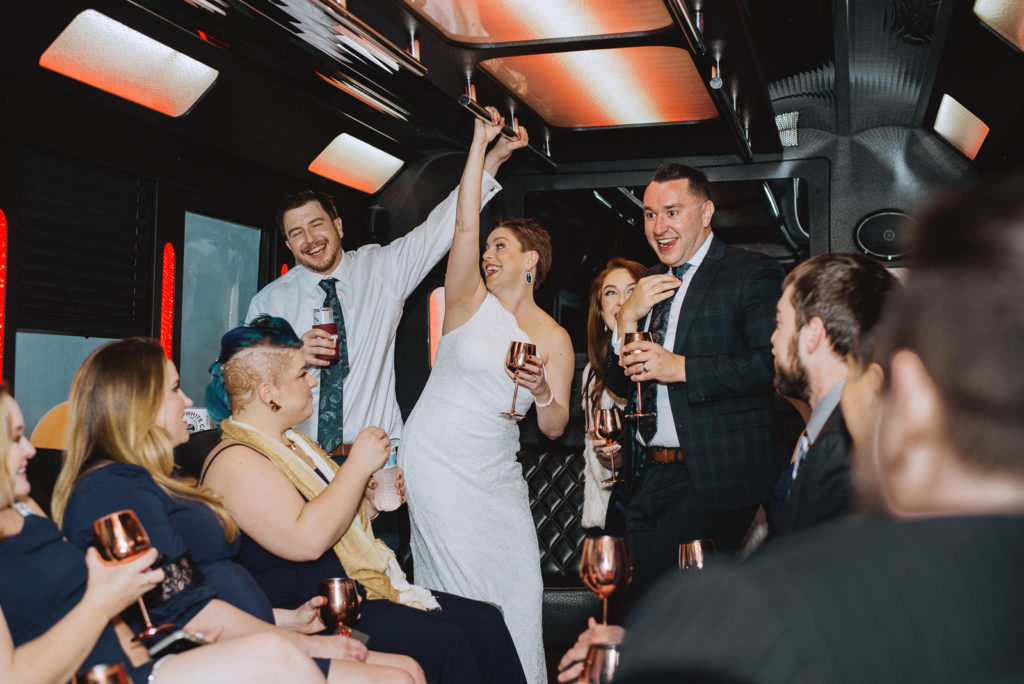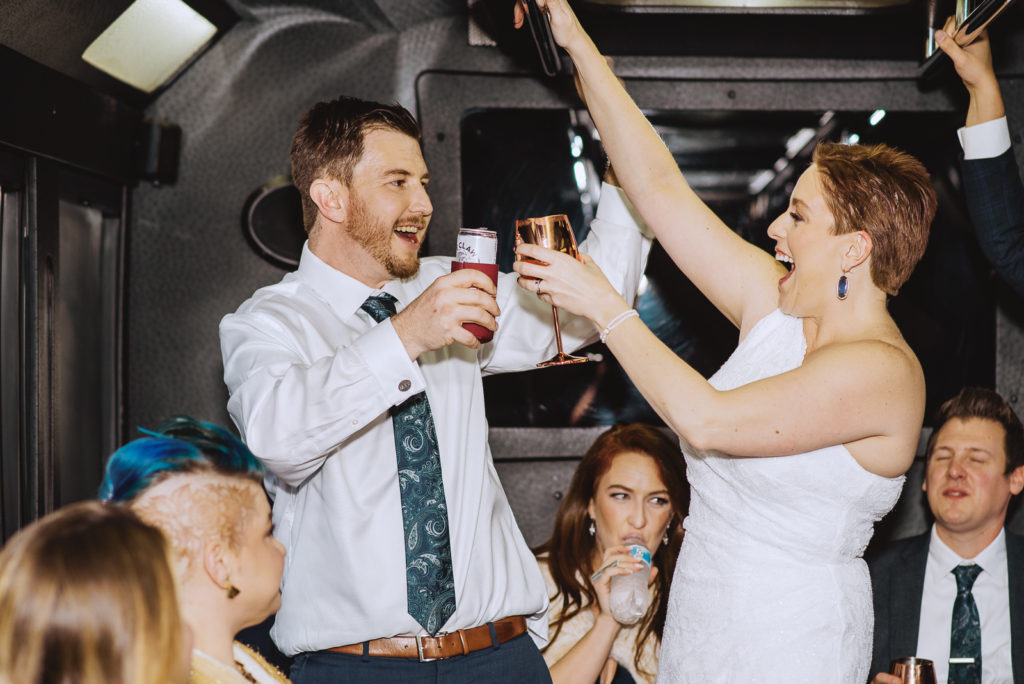 We were able to capture so many fun moments during this trip! Everyone downed Whtie Claws and Champagne while enjoying each other's company, such a fun and unique was to hang out with your wedding party! (And very brave to allow wine+white wedding dress+moving car mix.) This awesome couple kicked it old-school, jamming to Tupac and N.W.A, dancing as it pulsated from the speakers, it created the hype for the celebration that was to come! We made it back to the Vineyards just as guests started to arrive for the big "I do!"
Here Comes the Party!
The Perfect Space
The room was set up with round tables with a space down the middle of the room where the wedding would be officiated. This unique setup helped us get all of the different angles of the ceremony. Instead of bouquets and boutonnieres, the couple carried their goblets (wine glasses:)! Cocktail hour kicked off after the espousement with the wedding party shot-gunning Bud Lights! The party really started when Dairel changed into her gorgeous white romper and started dancing!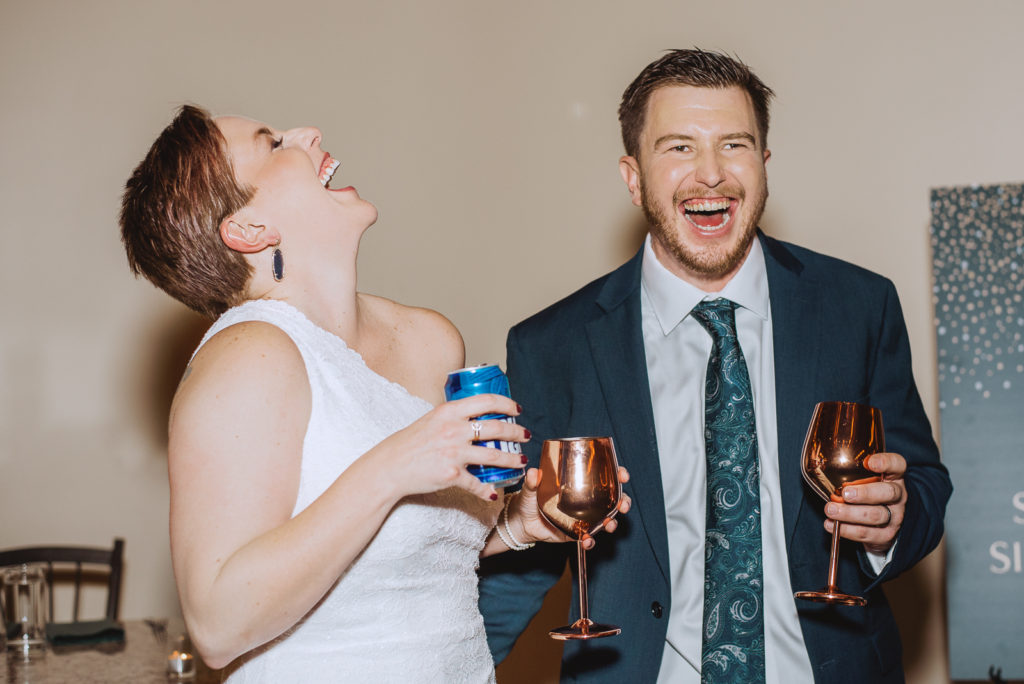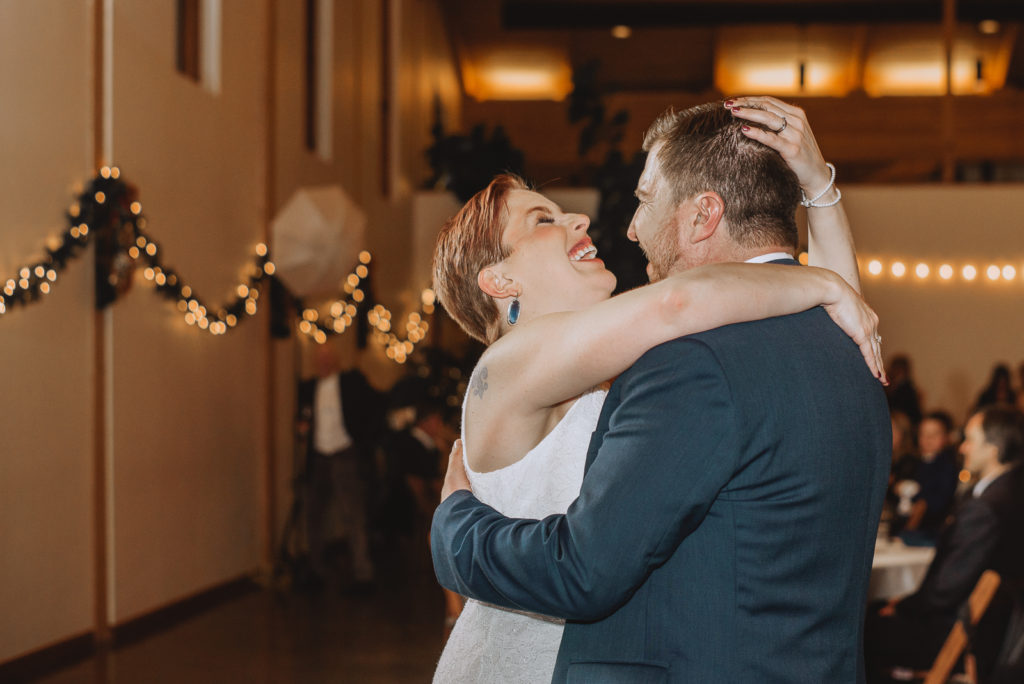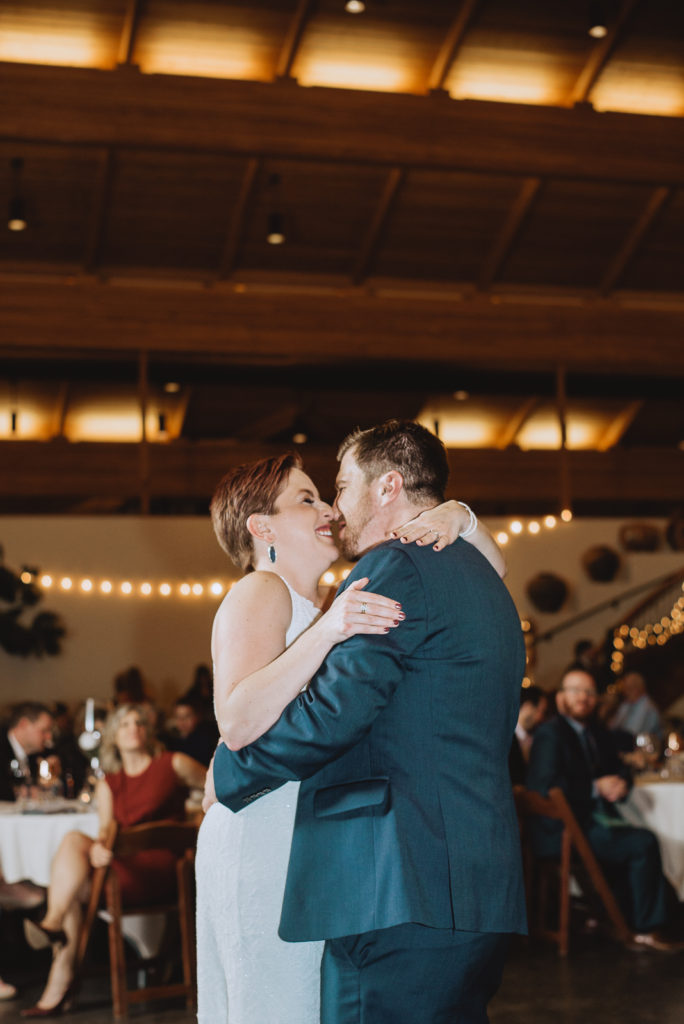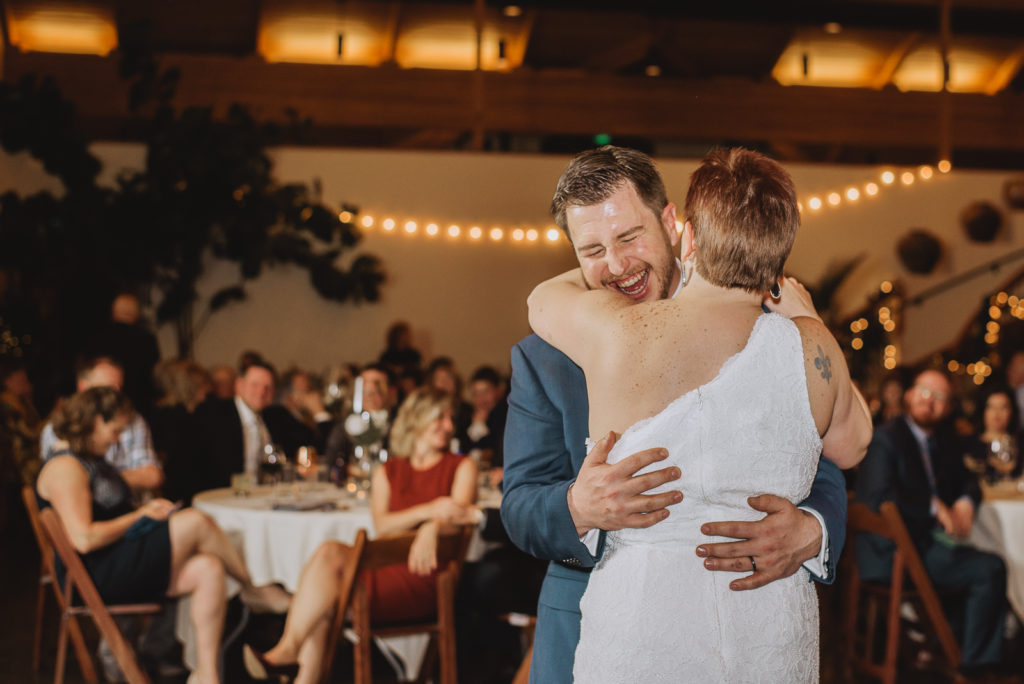 The Perfect Evening
We stole the newlyweds away to capture a backlit photo which turned out amazing if we do say ourselves! Overall the wedding was extraordinarily fun and laid back! We wish nothing but best wishes for Dariel and Matthew and a happily ever after!