From The Hip Photo loved teaming up with Denver's Maven Hotel on these stunning brand photos. Check out these photos taken for a beautiful hotel in the heart of historic LoDo!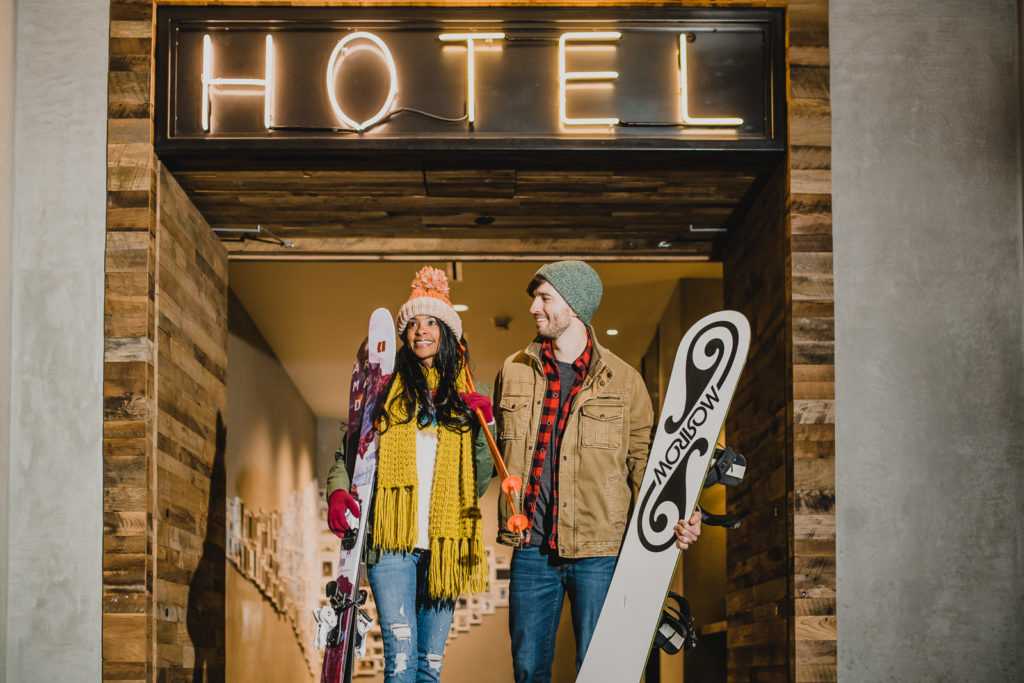 The Dairy Block of Denver
The Maven Hotel is located inside the Dairy Block two blocks away from Coors Field. The area was once part of the famous Windsor Dairy. These days, it's a micro-district with shops, bars, and restaurants that guests can take advantage of during their stay.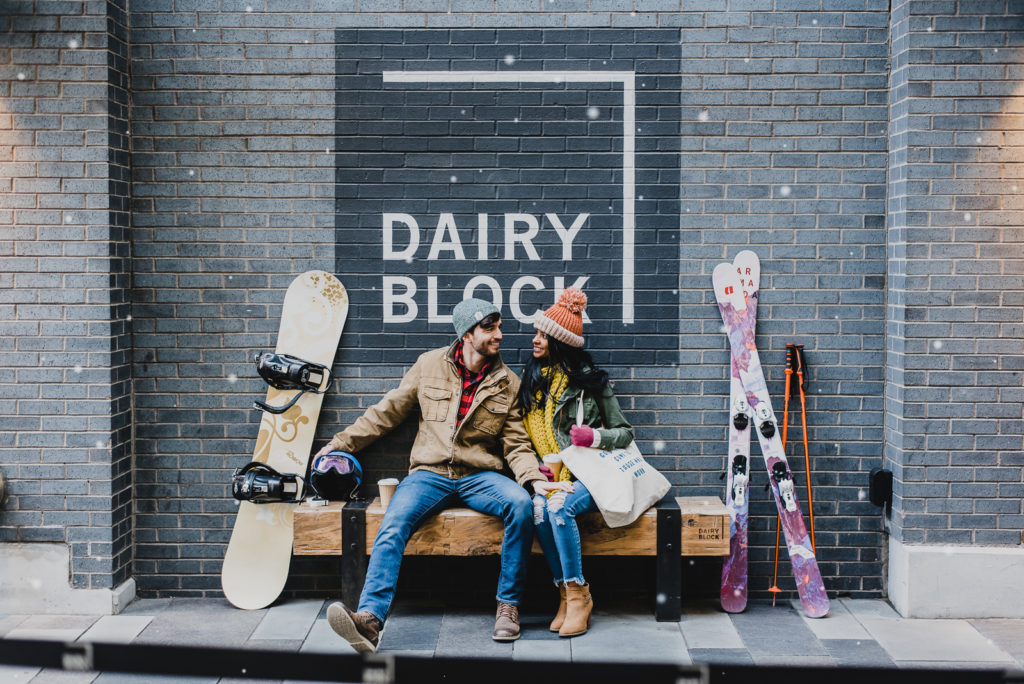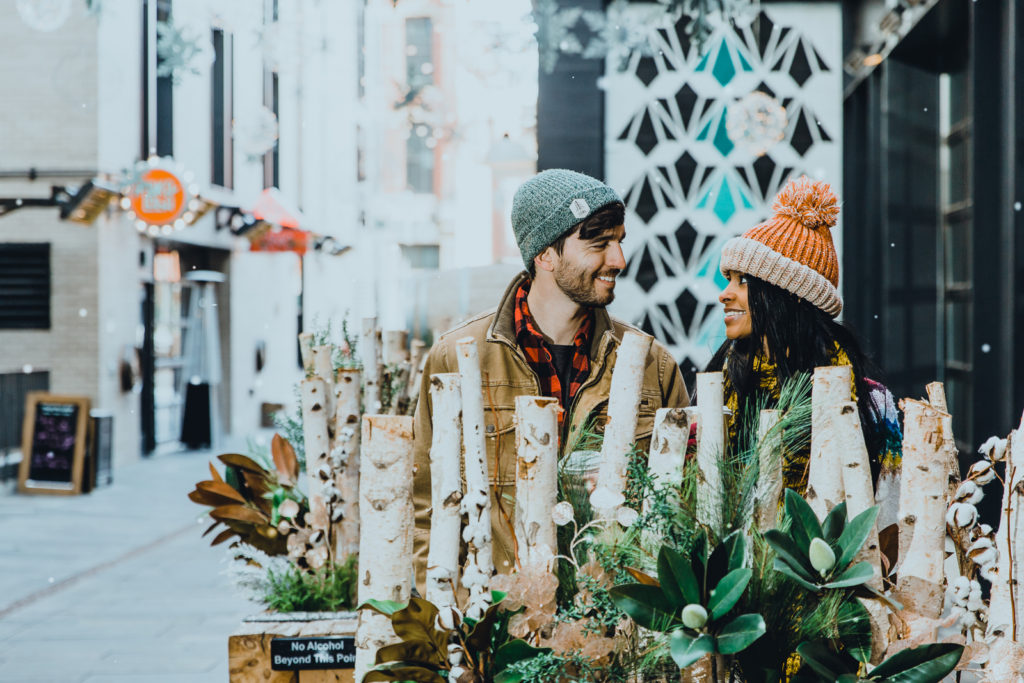 The Alley Filled with Street Art
The Maven's lobby is connected to the bustling Alley where guests and locals gather for photo-ops. Neon colored nights fill the alley at night, so be sure to stop by at different times of day for a super fun experience.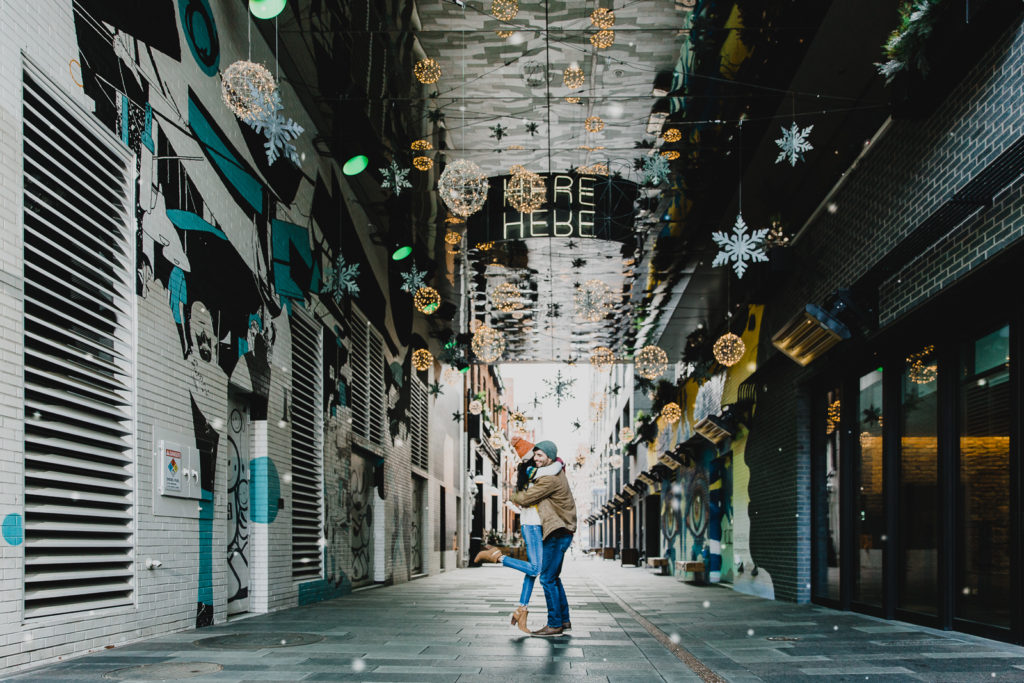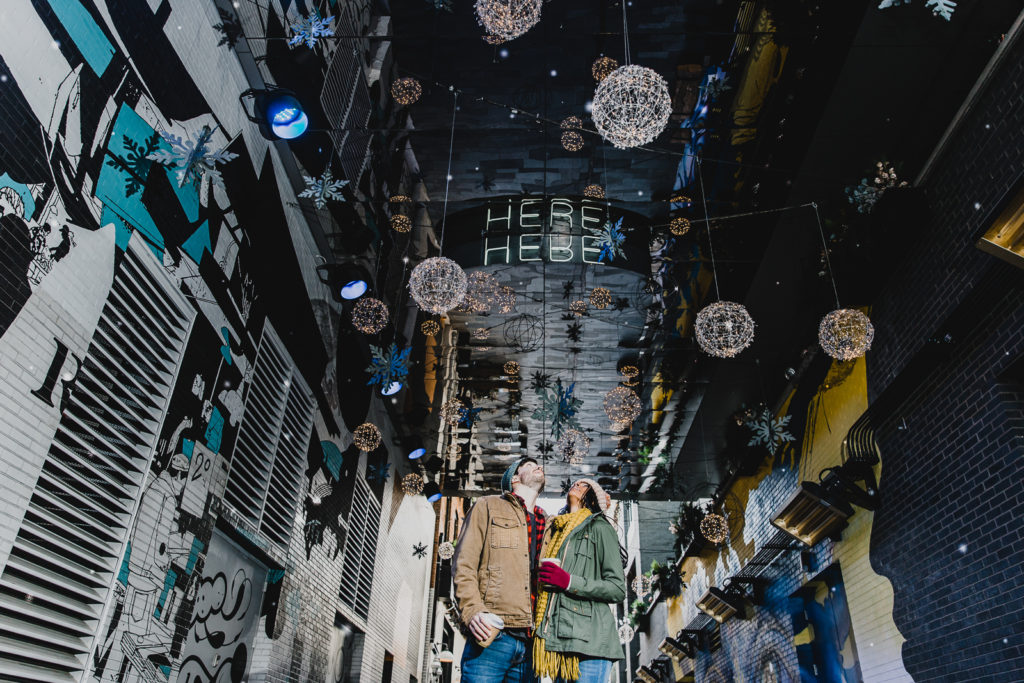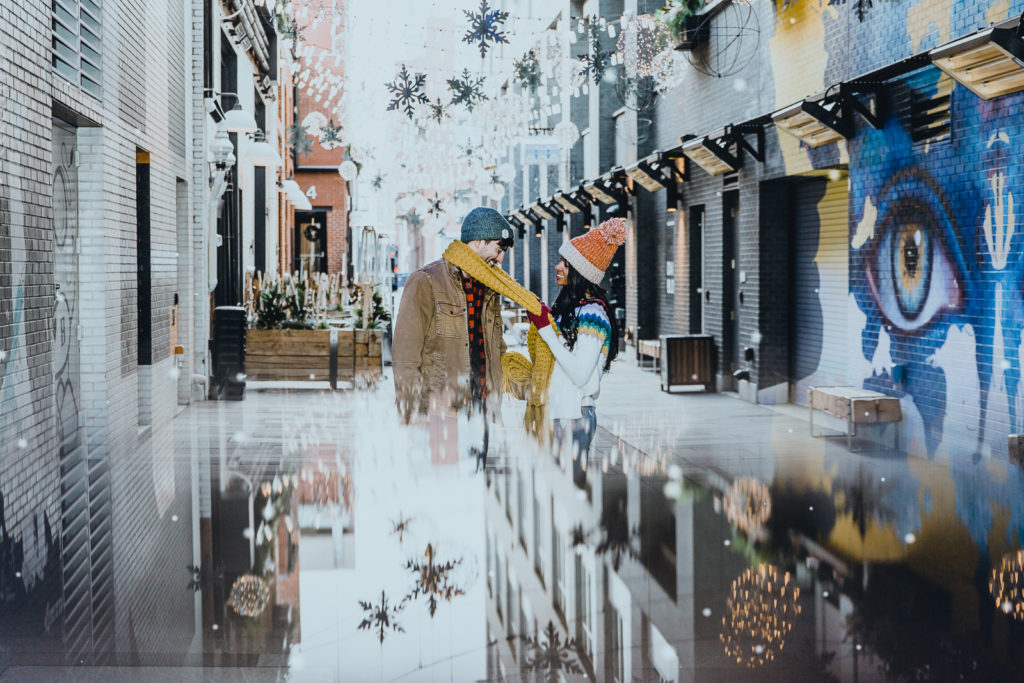 A Wall of Poetry in The Alley
The Poem Wall features poetry from Geri Montoya and is sponsored by Nine dot Arts. It is one of the many art installations dotted throughout The Alley. We love how these bold wintery photos in from of the wall turned out!
The Maven: Part of the Denver Skyline
The Denver skyline holds a special place in our hearts, and The Maven does too! We composed photographs to show off their tall ceilings and gorgeous views. Be sure to contact us if you'd like to discuss brand photography!
Lounging in a Luxury Hotel
We showed off the rooms at the Maven by highlighting luxuries and amenities available to guests of the hotel. Rooms include fun flourishes like a swinging chair where guests can relax and enjoy the Denver skyline.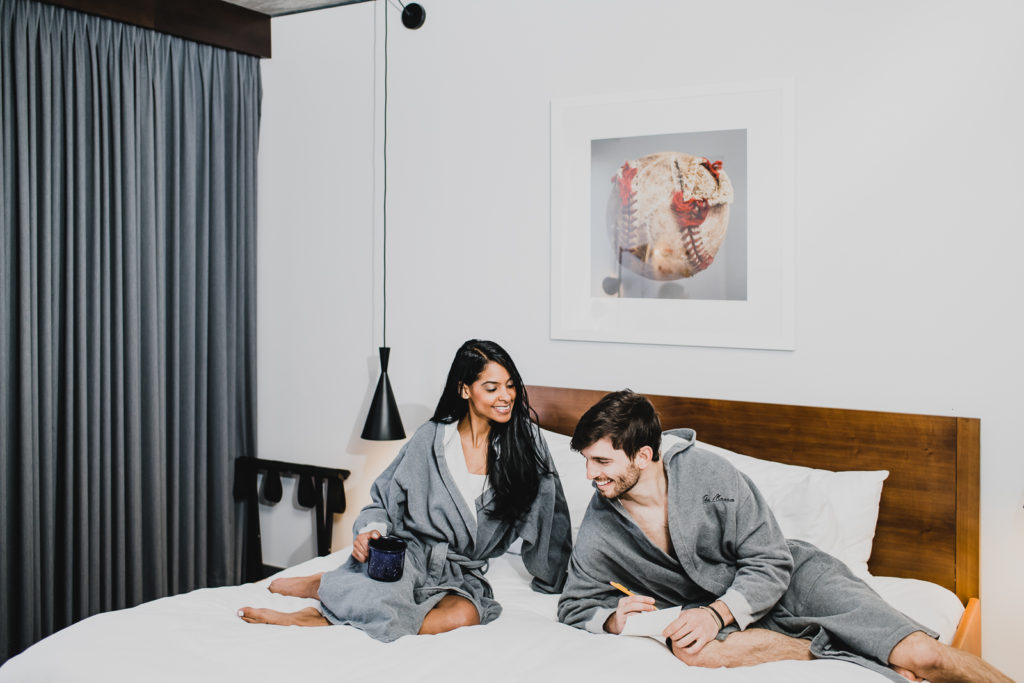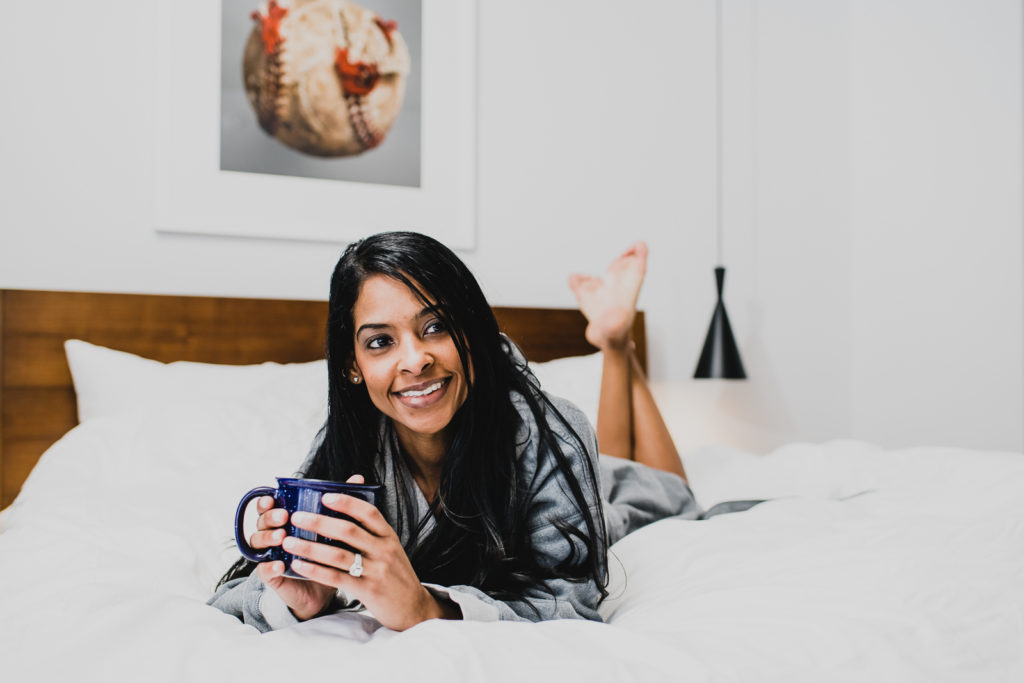 The Maven: A Friendly Hotel for the Whole Family
To highlight The Maven's comfortable amenities for families and pet owners, we recruited some expert bouncy bed jumpers! Keep scrolling to watch them fly.
Dogs Can Stay at the Maven Hotel Too
The Maven knows that dogs are part of the family, and welcomes friendly four-legged members with open arms! The hotel keeps dog treats and maps of dog-friendly parks at the front desk. Woof!