Elisabeth and Gavin's wedding day was colorfully wonderful! From the blushing bride to the blossoming trees, the entire day was rosy and warm. We are so lucky to have been a part of their Retreat at Solterra wedding!
The Retreat at Solterra, a beautiful little spot hidden in the Lakewood Valley, was the perfect place for Elisabeth and Gavin to tie the knot! The venue opened up opportunities for one of our favorite parts of this couples wedding: stunning splashes of color. There were vibrant touches all throughout the venue! From the bouquets to the chair covers to the details, it was a uniquely gorgeous setup for an even more gorgeous day.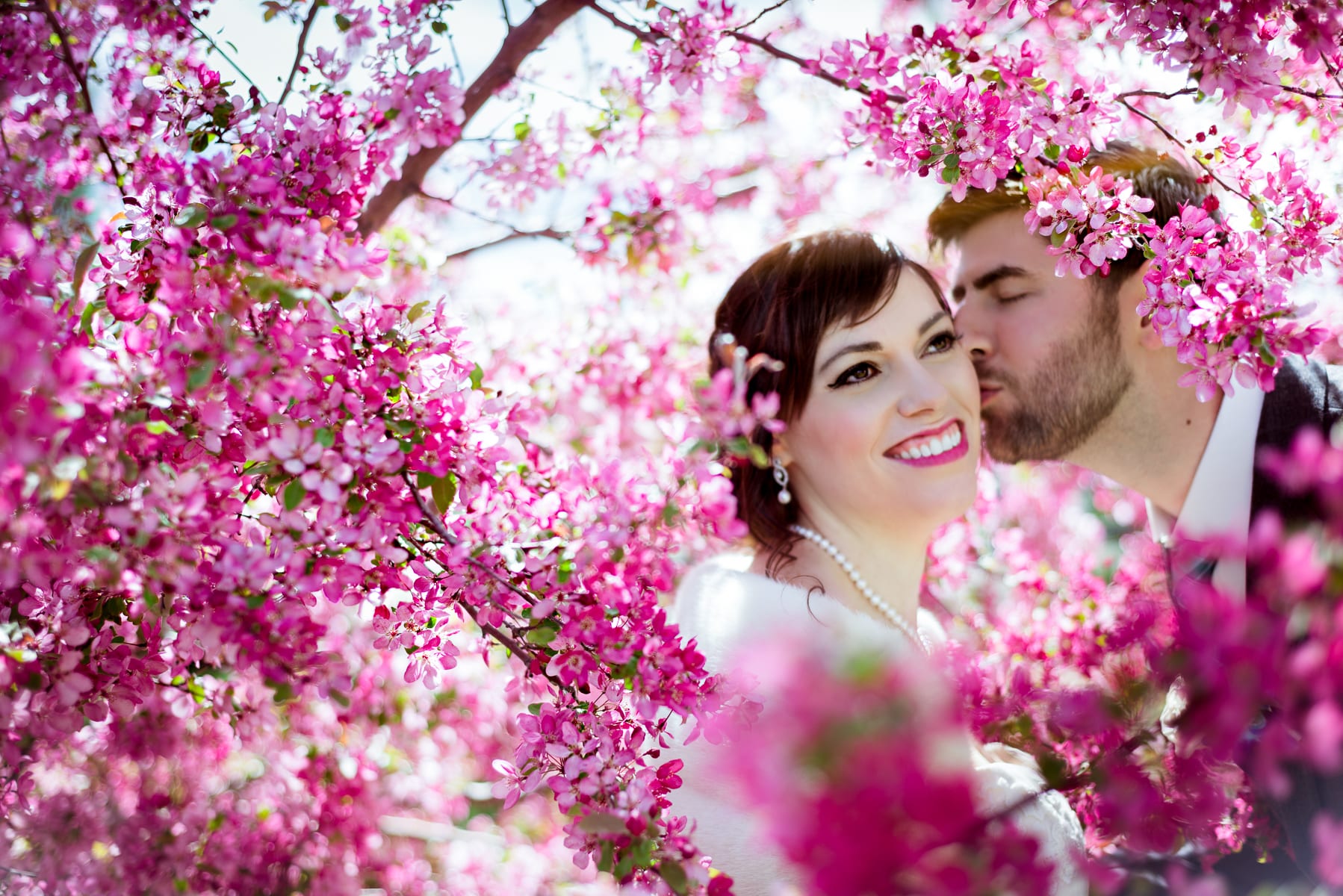 But the sheer gorgeousness didn't stop there… We were lucky enough to happen upon some beautifully blossoming trees! We could have spent the entire day photographing this truly happy couple among the blooms. The pretty pink petals perfectly complimented the blossoms on Elisabeth's gown, as well as her rosy makeup.
Their wedding day could not have been more ideal!
Even the weather was flawless on Elisabeth and Gavin's special day! The couple was lucky enough to have a classically Coloradoesque bluebird day, complete with epic sapphire skies. It was perfect for their intimate ceremony.
During the ceremony, Elisabeth's father spoke a very loving prayer for them. It was one of the day's most heartwarming aspects. You can't overshadow those special moments shared between a bride and her father. Elisabeth and Gavin also had a "wall" of friends and family who took a vow to hold them up through thick and thin. These unique and heartfelt additions were so inspiring.
Elisabeth and Gavin's Retreat at Solterra wedding was simply stunning. This wedding was composed of a very loving, tight-knit group who showered the smiling couple in love all day long. The celebration itself was gorgeous, but the most beautiful part was seeing just how loved this couple is!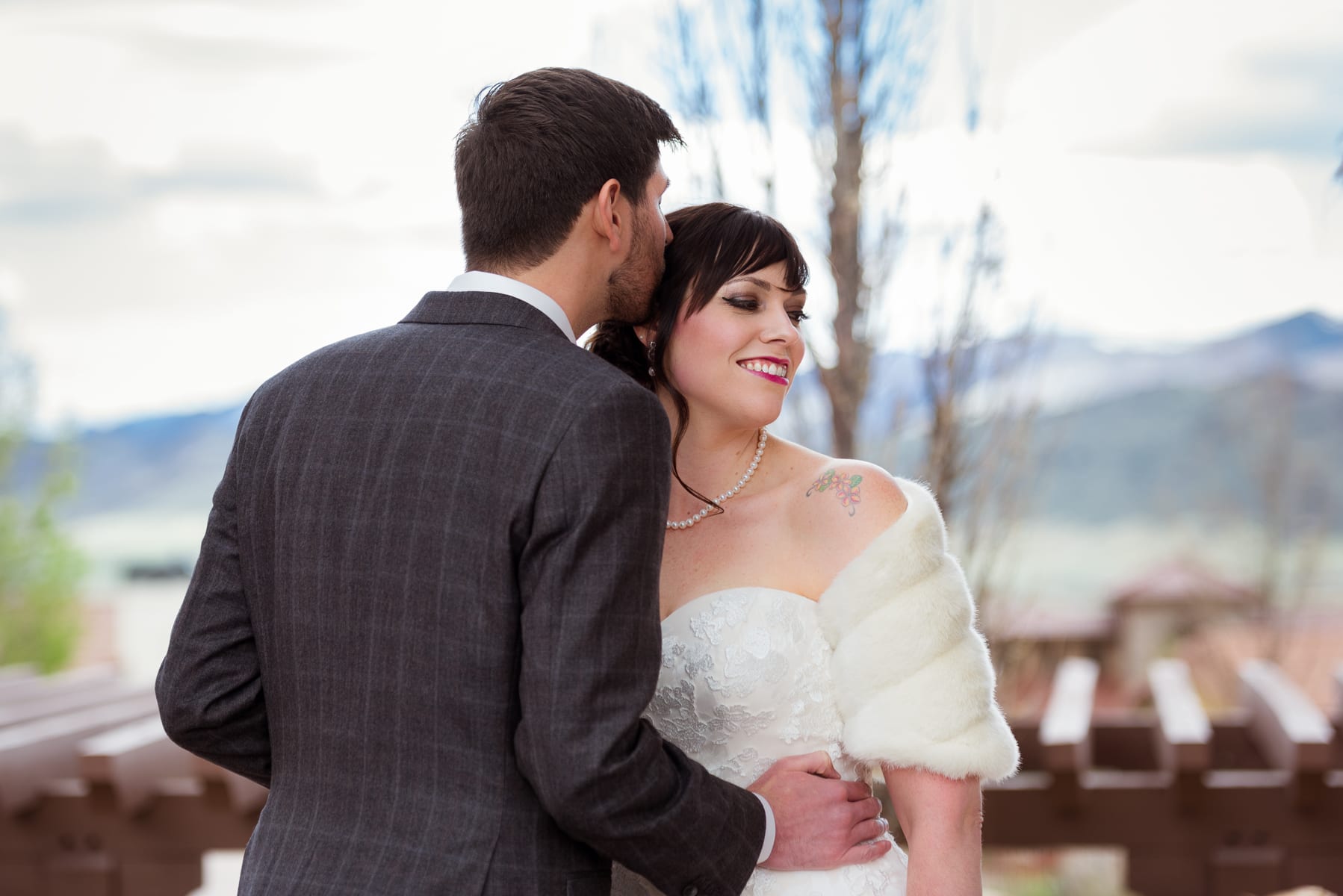 ---
You might also like
---
---