Winter can be a tremendously beautiful time of year to have a wedding. But, of course, all those gorgeous snowflakes and ice crystals come with a price! Many brides worry about sacrificing style and comfort in order to keep warm during a winter wedding. Not to fear though! Here are some helpful tips & tricks to keep cozy and stay stylish.

Winter Accessories
These are an absolute must when it comes to winter weddings. Many brides choose a classic shawl made of fur or a faux alternative to stay warm. Shawls are a great choice as they keep your look elegant while keeping that winter breeze off your shoulders. Another great idea is to choose a pair of gloves that compliment your dress. One of our lovely brides wore opera length gloves, which kept her hands from being exposed to winter's full strength, but maintained her polished air.
A Little More Coverage
So, at this point, you might be thinking "I'm definitely going to need more than a skimpy shawl and some mittens to keep me warm during winter!" And we've got you covered there too! (Please forgive our terrible puns, we can't stand the cold shoulder). Some of our brides have opted for full length jackets or even cloaks that fall to the floor, and of course, they still looked utterly amazing.
Naturally, some brides won't want to wear anything that might distract from their traditional wedding wardrobe. And that's perfectly fine too! Many brides will bring a large and cozy blanket to wear in their photos. This is an especially cute device for couples photos! Nothing is more adorable than the bride and groom huddled up in a thick flannel blanket in the mountains.
Don't Forget the Bridal Party
When planning your winter wedding, don't leave your bridesmaids out in the cold. Coordinated winter accessories are a great way to tie together a bridal party and create a seamless look. This is especially true if you want to cut costs and plan on having your bridesmaids wear their own dresses.
In short, there are plenty of ways to keep warm during a winter wedding, and the thought of being chilly on your big day shouldn't stop you from having the winter wedding of your wildest dreams.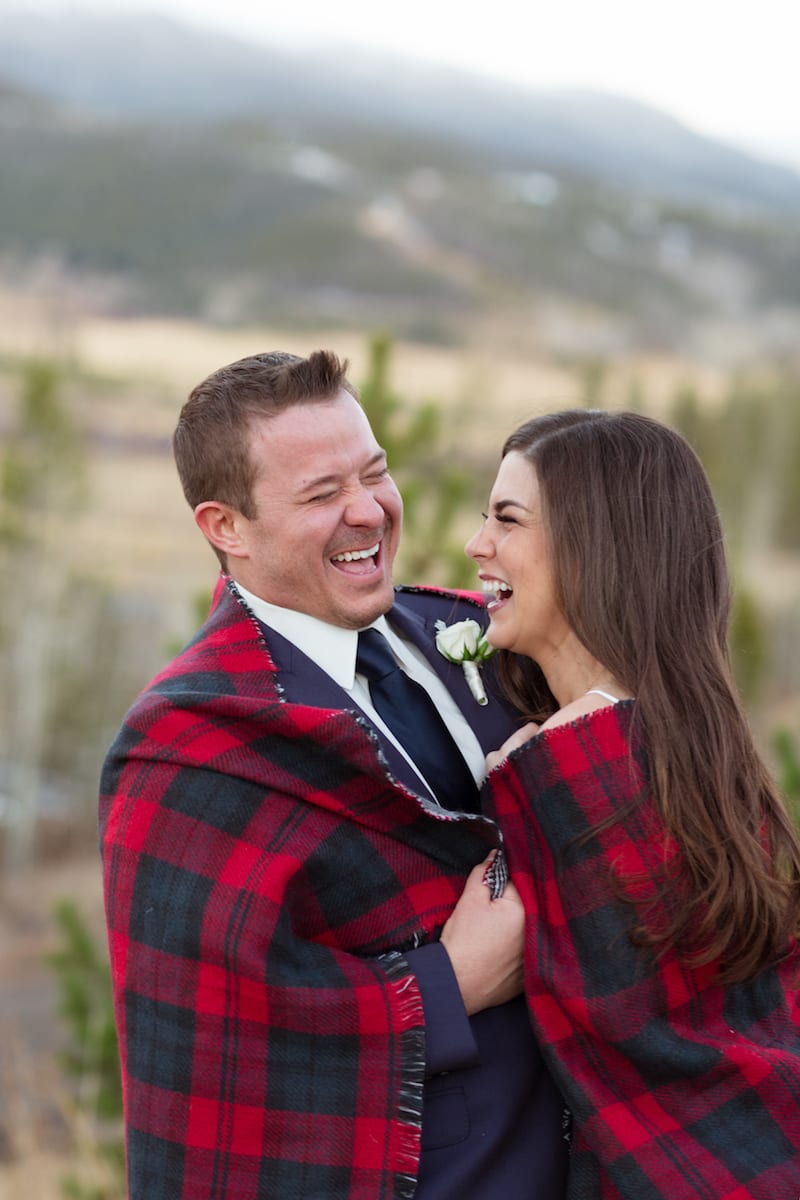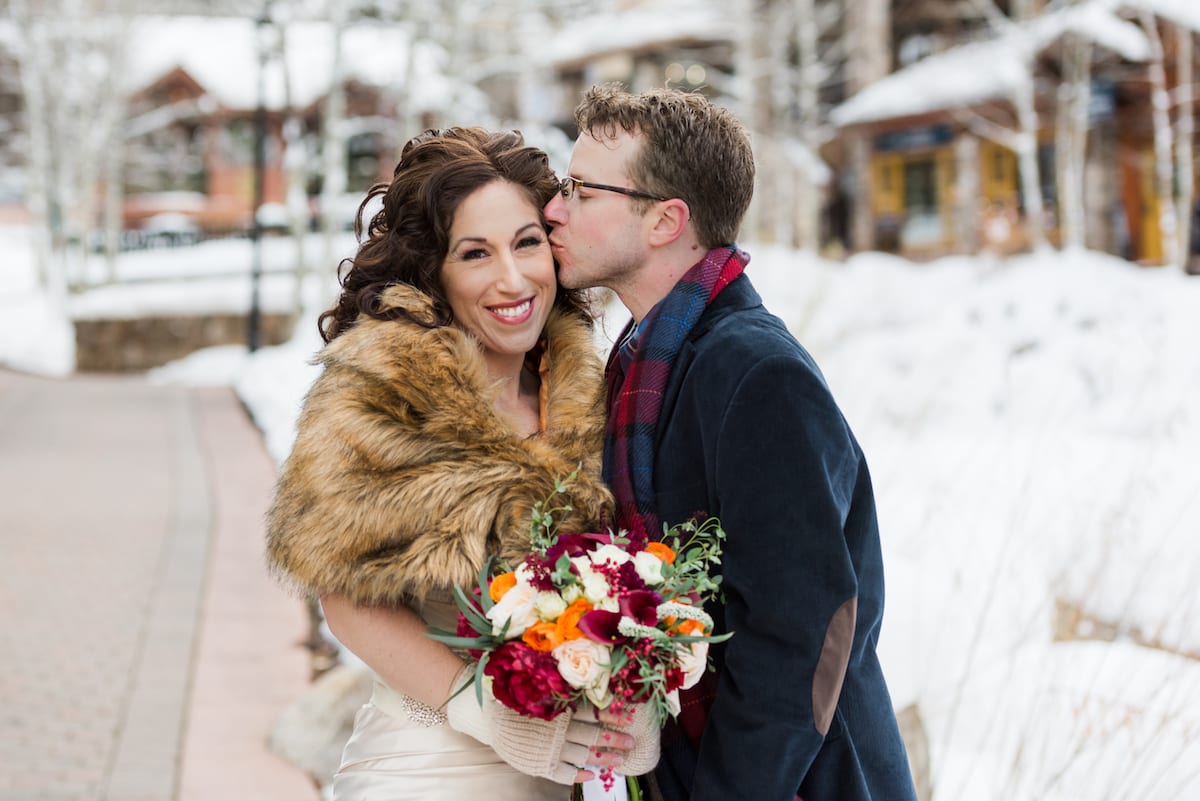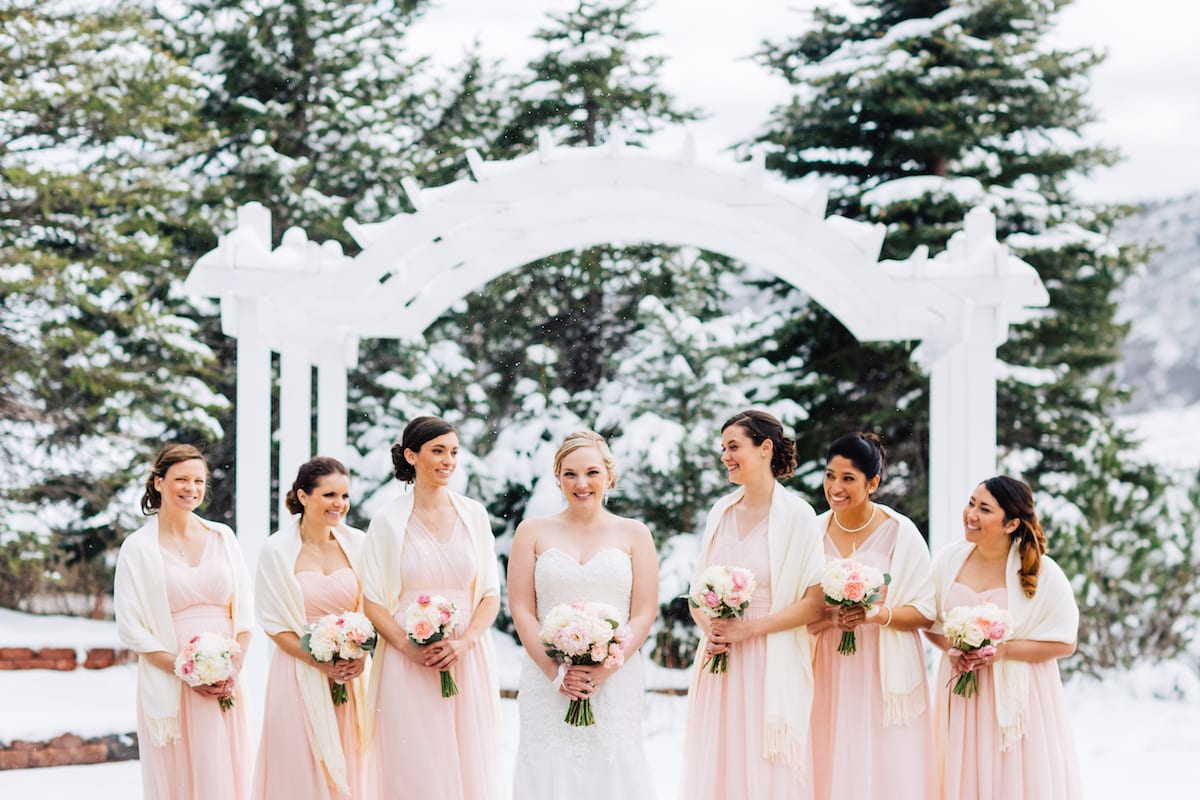 ---
You might also like
---
---