There are a lot of different ways to spend time with your wedding party before the big day. Bachelor and bachelorette parties, wedding showers, and of course, Sunday brunches are just a few options. Victoria and Caleb gave us a new favorite contender: throwing colorful chalk paint powder at your future spouse and all your friends!
Welcome to Victoria and Caleb's wedding party chalk fight festivities, which they celebrated two days before their beautiful wedding day! This isn't just any paint, though. It has a chalky-like consistency which keeps things fun and easy. Plus, it's biodegradable, which is important to think about before you go and start throwing things out in nature!
Before the chalk powder went airborne, the bridesmaids and groomsmen took a little time to decorate each other's smiling faces with paint streaks and dots in bright colors. Everyone wore plain white t-shirts, which made a handful of the chalk all the more fun to hurl someone's way. With Daniel's Park as a backdrop, the tinted powder added more color to an already beautiful setting (one of the best views in Denver, in our opinion!). If you want to create your own chalk fight paint powder it's super easy. And by easy, we mean it's literally three ingredients!
We loved this unique element to Victoria and Caleb's pre-wedding rituals. Paint speckled t-shirts and paint splattered jeans have never looked so good! We're also obsessed with Victoria's flower crown, which brought a classic bohemian feel to a very modern idea.
Being such a fun-loving couple, you can only imagine how amazing their wedding pictures turned out! Luckily, we had the privilege of capturing all of the beautiful moments from their special day, too. Prepare yourself for the amazingness here! In one year's time, we can only hope that this couple celebrates their anniversary with another fun chalk fight!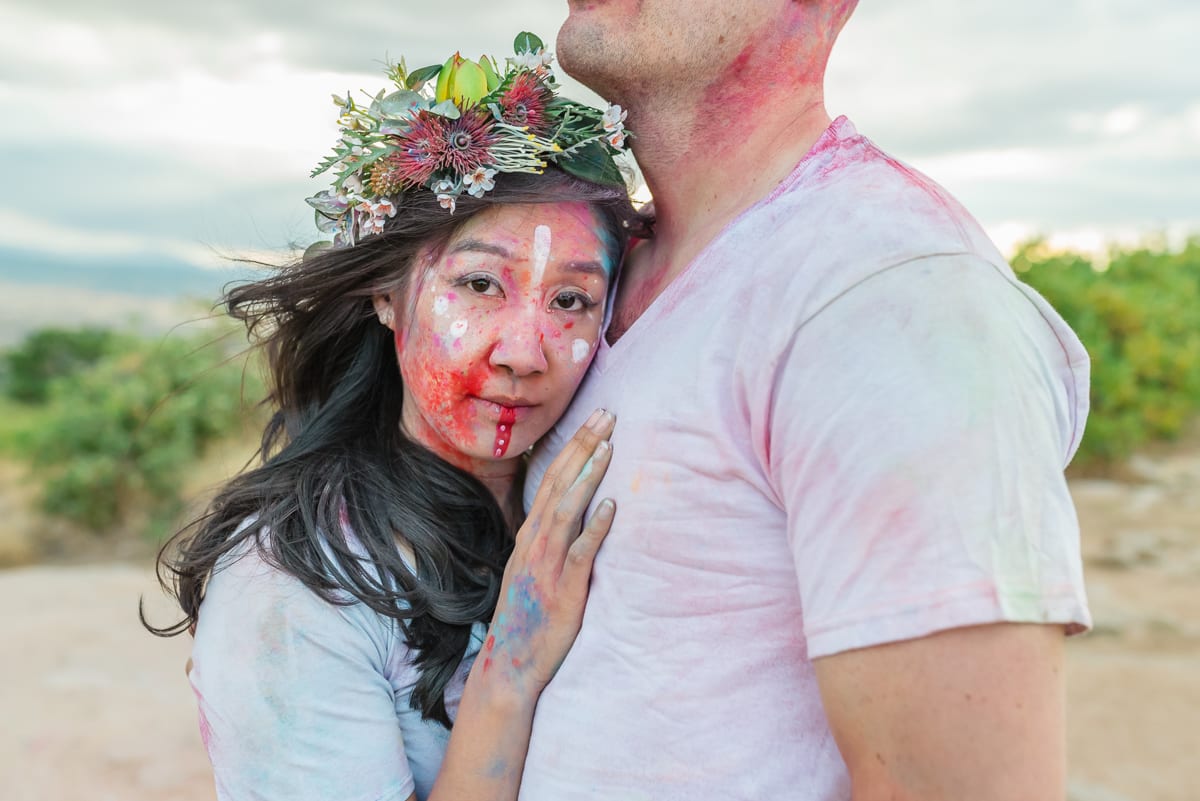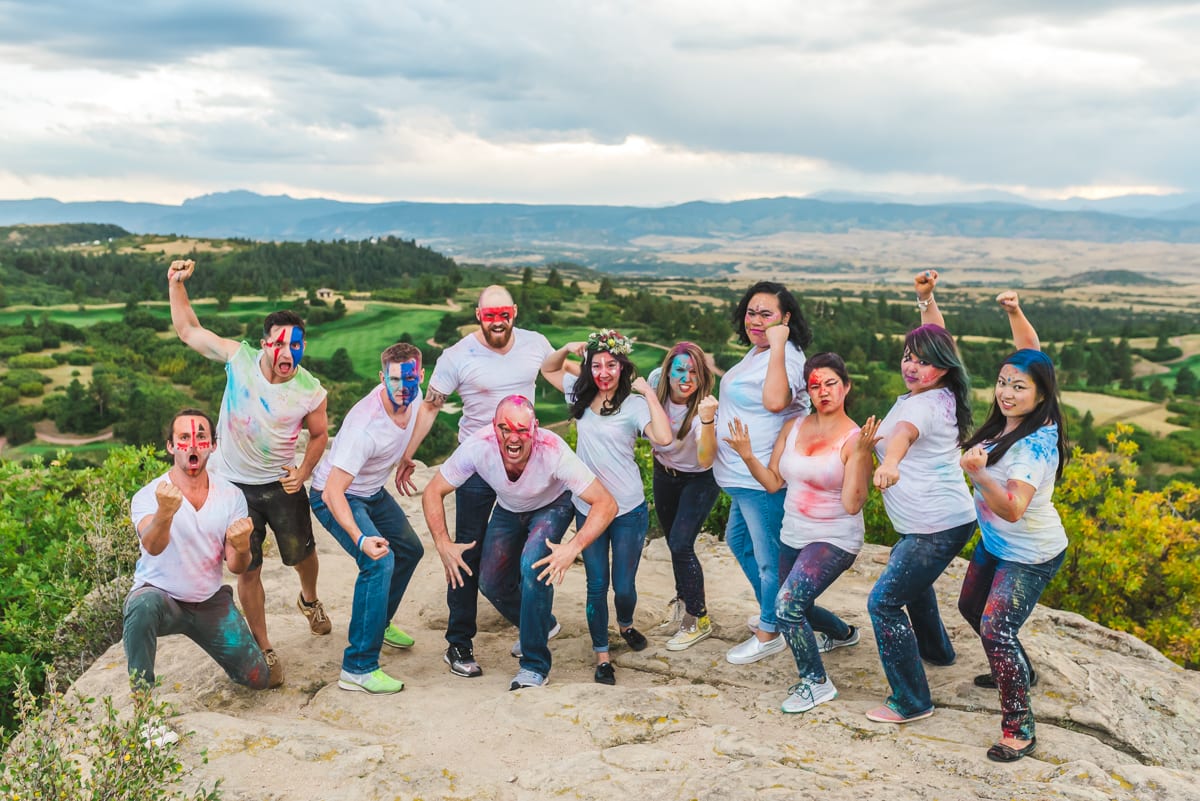 ---
You might also like
---
---