Stephanie and Justin left us positively speechless with their rooftop wedding in downtown Denver at The Curtis Hotel. From the couple's infectiously charming personalities to the ridiculously cool DIY animal masks to the secret, surprise fireworks display that punctuated their ceremony, their big day was jaw-dropping and bursting at the seams with love from start to finish!
Feelin' Foxy
We're still swooning over this amazing duo and the thought they put into their wedding celebration. The hexagonal backdrop covered in a lush greenery and floral pops of color was actually crafted by the bride! The handmade elements didn't stop there, though. The centerpieces (including the candles), favor boxes, and table name tags were all handmade for their big day. They also had adorable, modern fox masks, which paired perfectly with their fox cake topper! Believe us, everything about this wedding was absolutely extraordinary!
Rooftop Revelry
It's always a special delight to be back at The Curtis Hotel, and it's especially fun to shoot such a loving couple tying the knot on one of its gorgeous terraces. The unique surrounding architecture worked so well with the already unique rooftop wedding in downtown Denver. We are (of course) big fans of the vibrant yellow wall on Curtis Street. The bright hue accentuated the playfulness of this already spunky wedding party, as well as the beautiful bride and groom. We can't wait to see where this pair's matrimonial journey takes them in the years ahead!
Congrats to Stephanie and Justin and a huge thank you to everyone who made their wedding so remarkable. This includes Parker Blooms for the delicate flowers, A Music Plus for the groovin' jams, Kaylee at Alexander Salon for Stephanie's intricate updo, Trumpet & Horn for the breathtaking ring bling, Durian and the Lyon for Justin's fun accessories, and CB Crochet for the personalized keepsake star!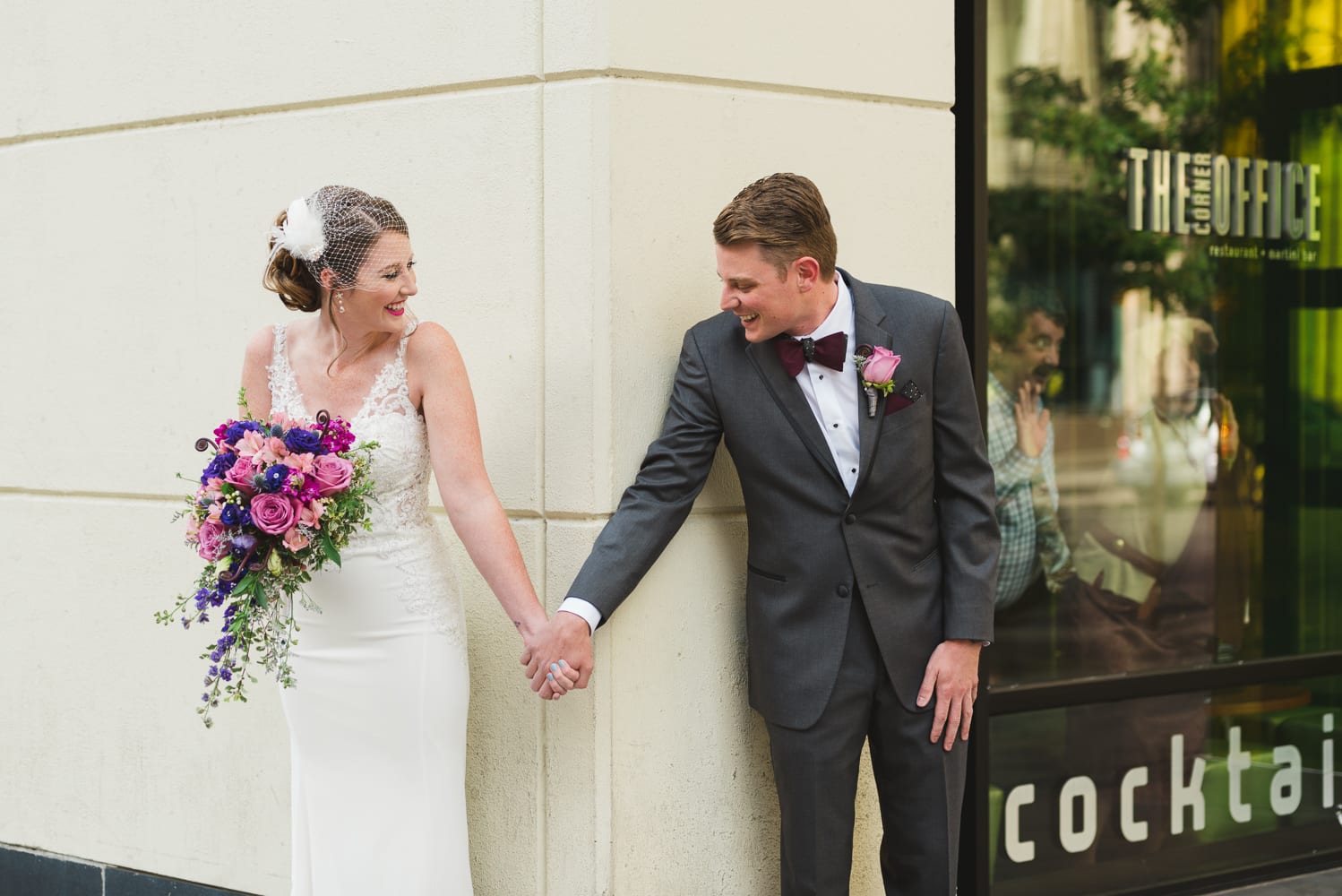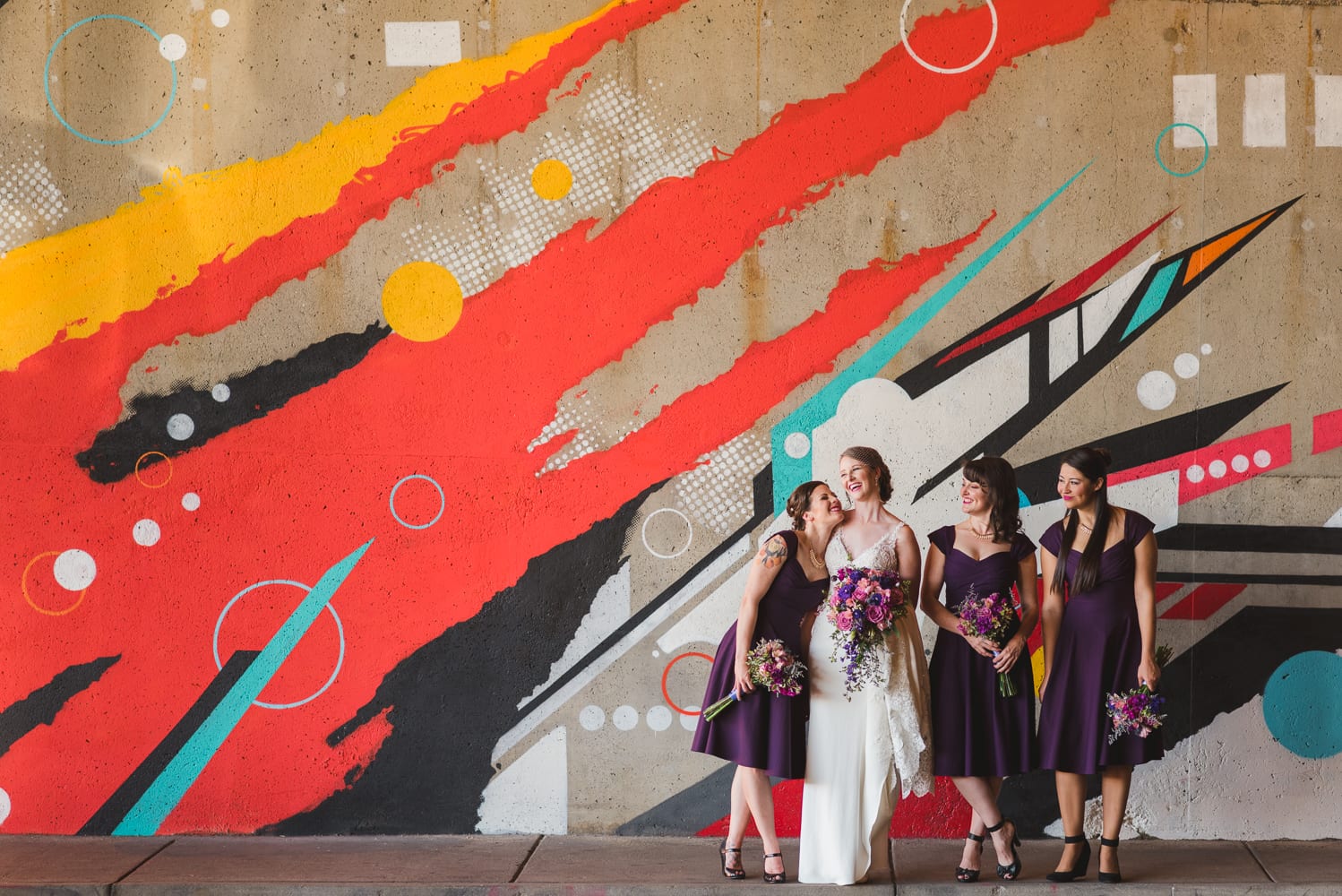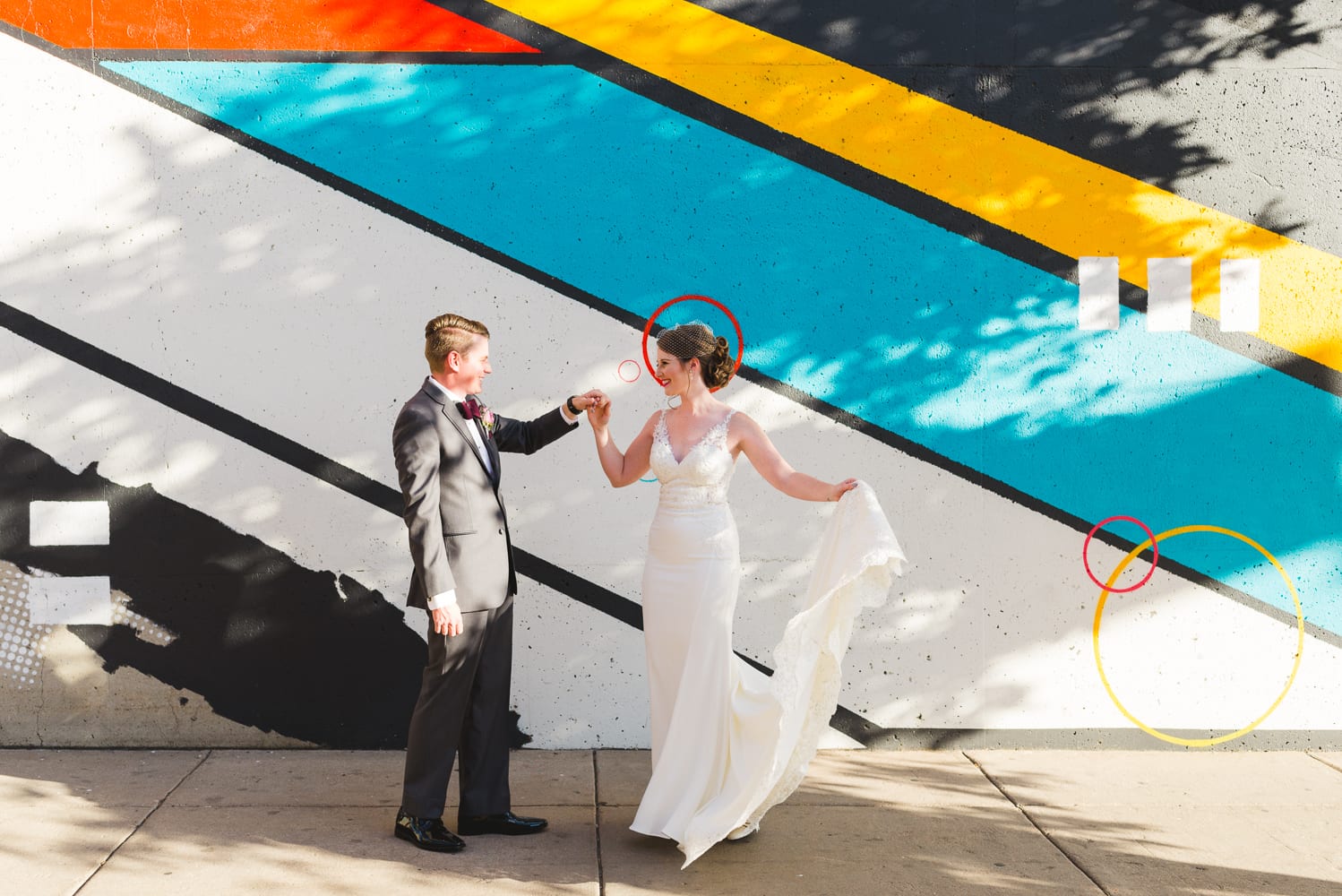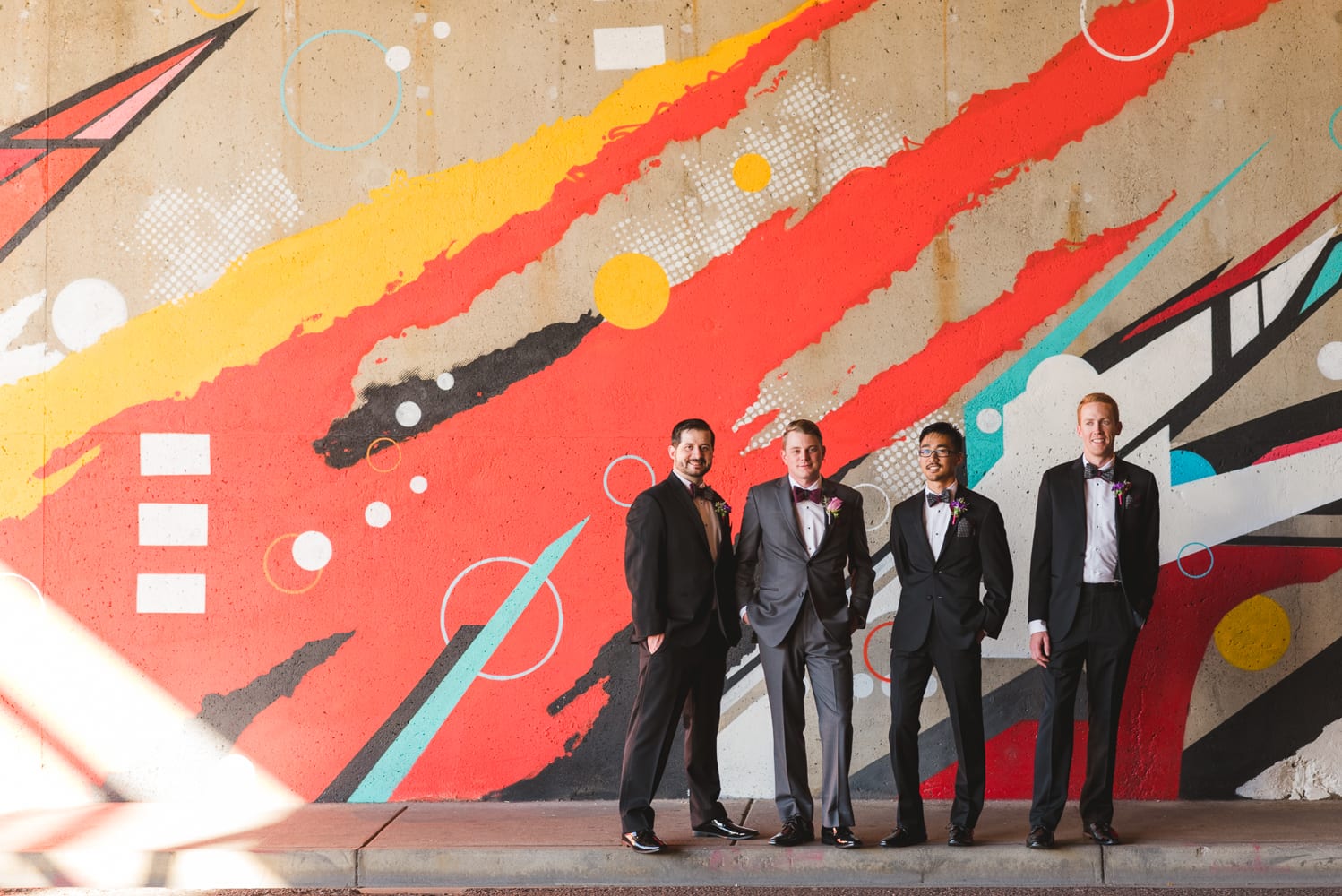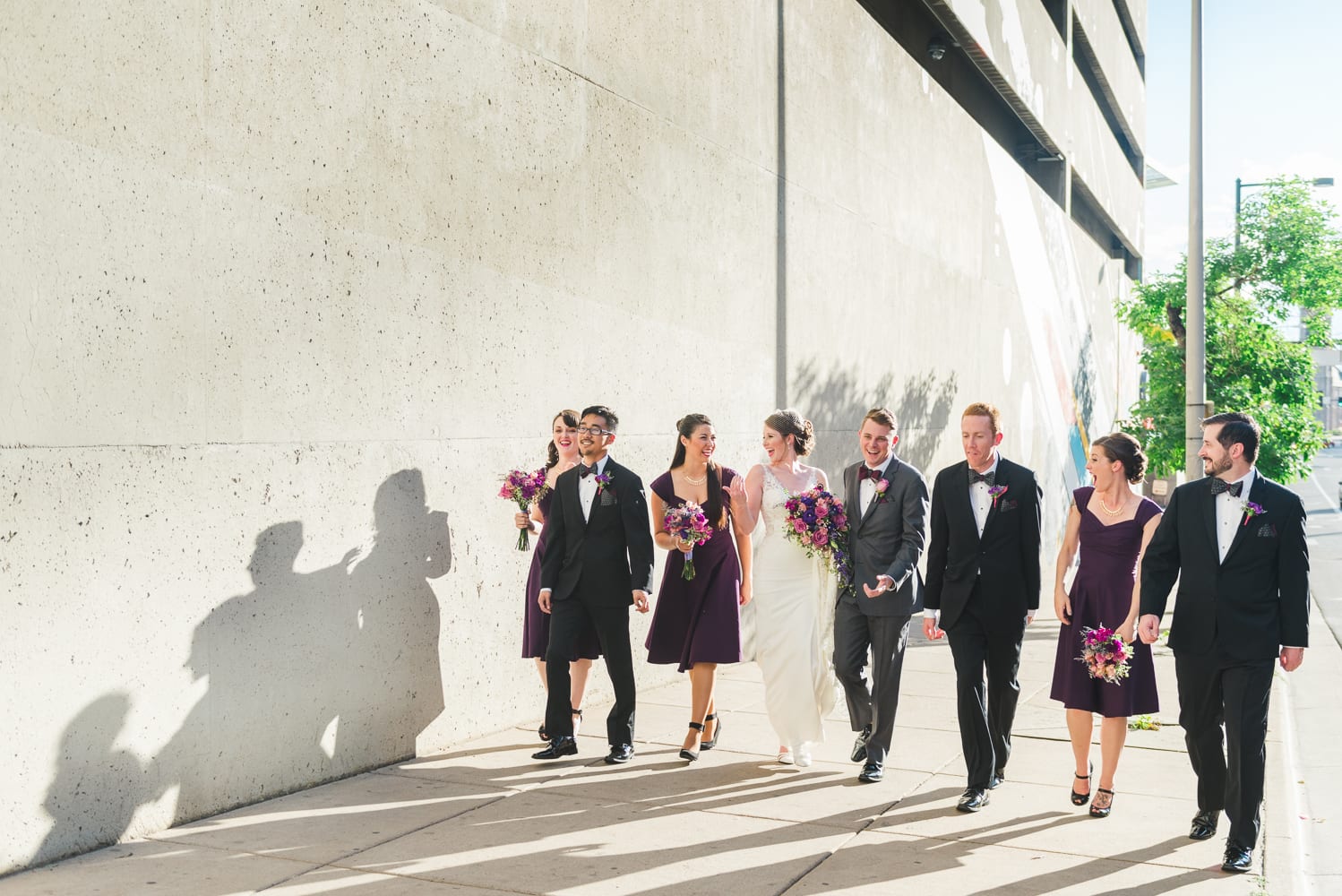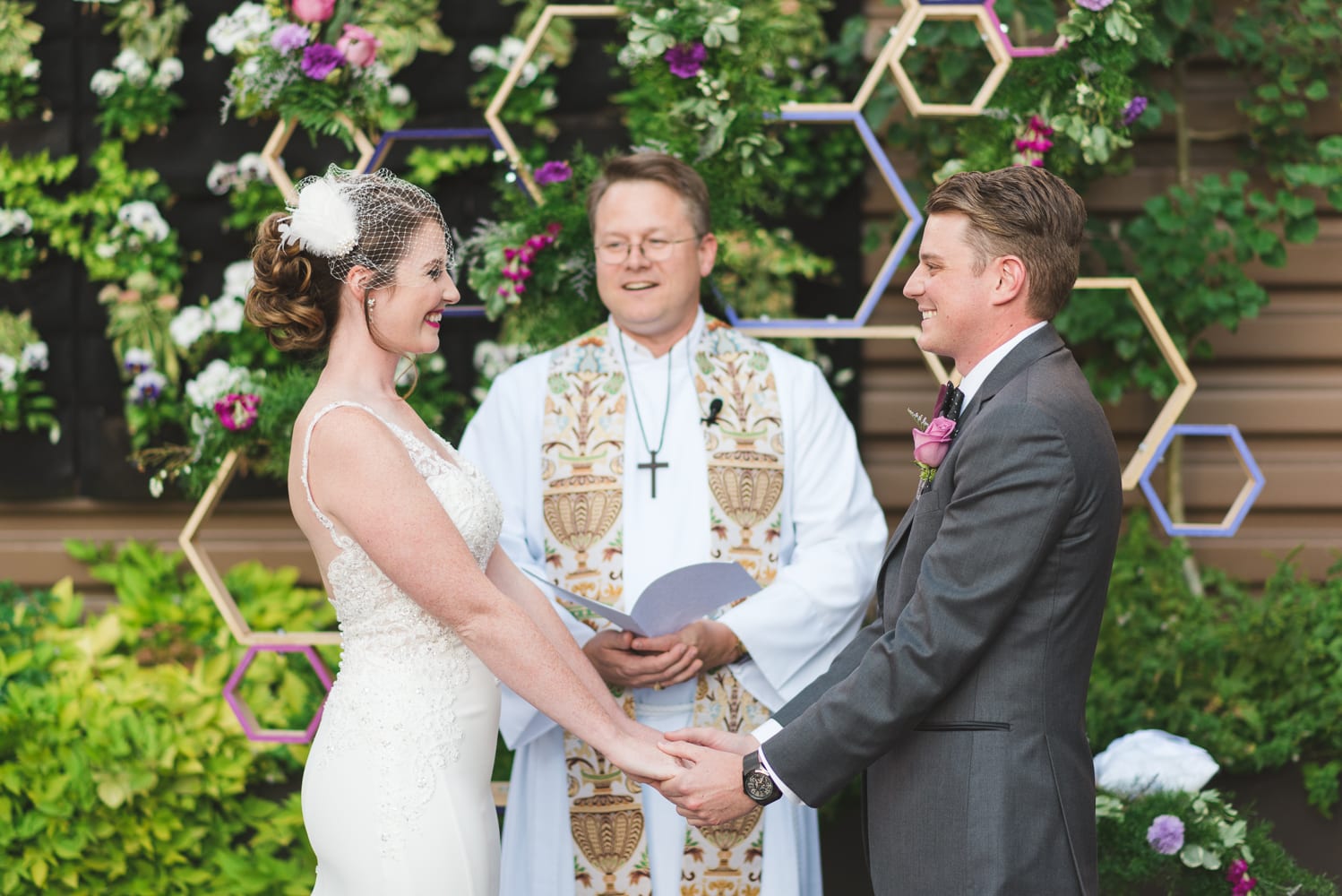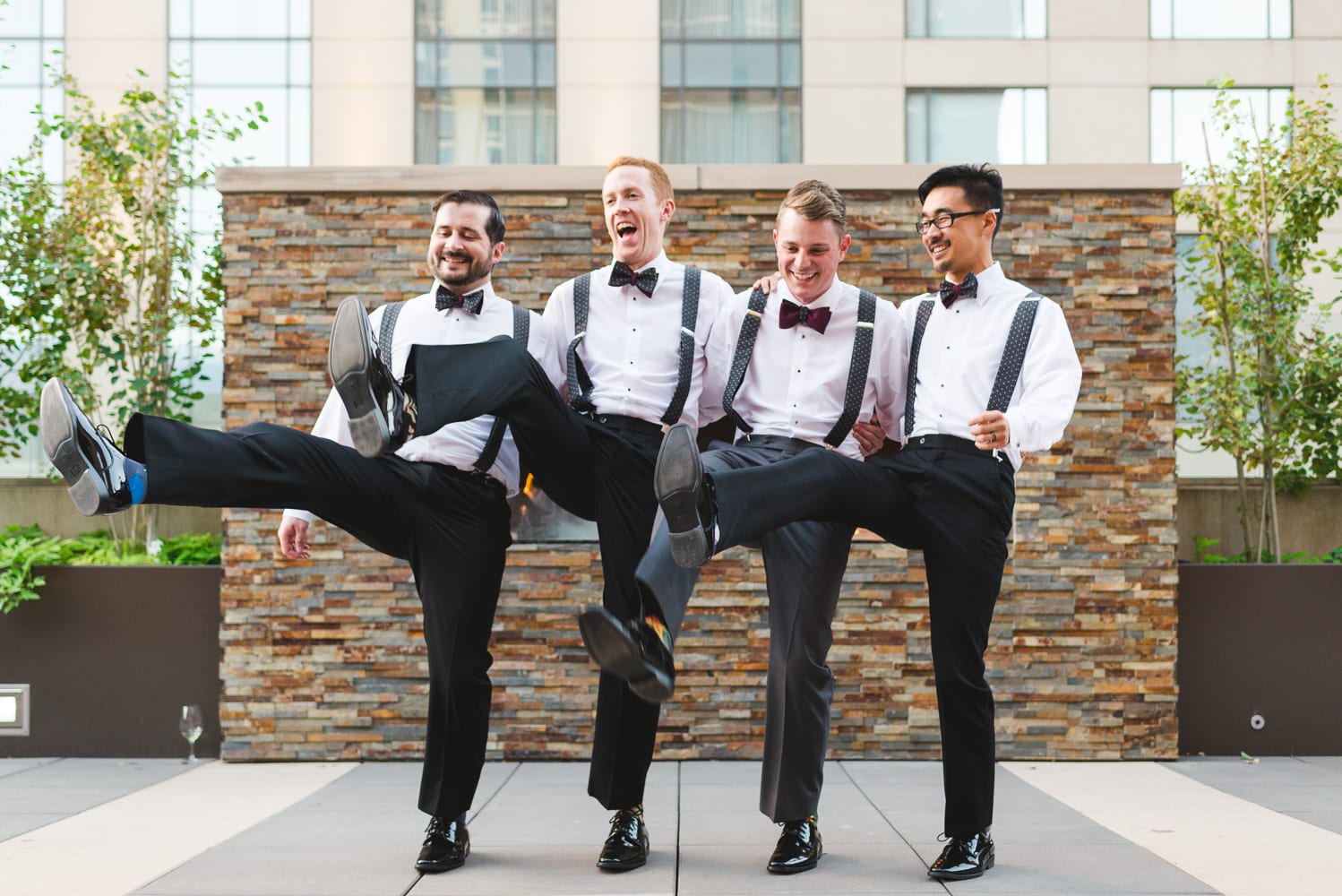 ---
You might also like
---
---