There's something about summertime and weddings that make all the butterflies inside us flutter their wings in excitement! More specifically, there's something about a summertime Crooked Willow Farms wedding that invites all those butterflies to take flight! We're not sure if it was Melanie and Chris' big smiles, their adorable color palette and decorations, or the happiness radiating from their guests, but our excitement still hasn't subdued from their beautiful ceremony! 
Already in a gorgeous venue, these gorgeous people tied the knot surrounded by their close friends and family. With warm weather, comes warm colors, and the fun choice of a light yellow paired with dark gray was perfect. The bridesmaids wore flowing dresses that looked kissed by summertime itself! To keep the colors consistent, they paired their dresses with gray Converse, an adorable idea if you ask us. Melanie even had a pair of Chuck Taylor's, colored yellow of course!
Chris and his groomsmen looked fantastic in their suits, with yellow ties to match the bridesmaids. Shades from Melanie's bouquet tied the entire wedding party together. Not only was it blooming with various flowers and different shades of yellow, it had darker succulents, pairing well with the men's suits.
One of the best things about a summertime Crooked Willow Farms wedding is that there is endless venue space. This came in handy when the night that had started with twirls, slow dances, and dips under twinkling outdoor lights, opened up its sky to pour rain on the newlyweds and their guests!
Even though the summer monsoon was uninvited, it didn't put a damper on anything! In fact, we even got some fantastic shots of the lovebirds in front of the open barn doors, rain coming down hard behind them. Speaking of lovebirds, their crocheted bird cake toppers and bird cage decorative accents melted our hearts. Like the butterflies in our bellies, these two lovebirds took flight and we wish them all the best on their journey through life together!
We'd like to, first of all, say congratulations to the beautiful couple, and secondly, say thank you to all the vendors that made this day one for the books! This includes Gardner Effect for great planning, Biscuits and Berries for delicious catering, Cakes Amore for a beautiful cake,  Beauty on Location for Melanie's intricate updo and wedding glow, Ivy Lane Floral design for the breathtaking floral arrangements, Katie May for the stunning dress, and a & be bridal for the gorgeous additions that pull Melanie's look together!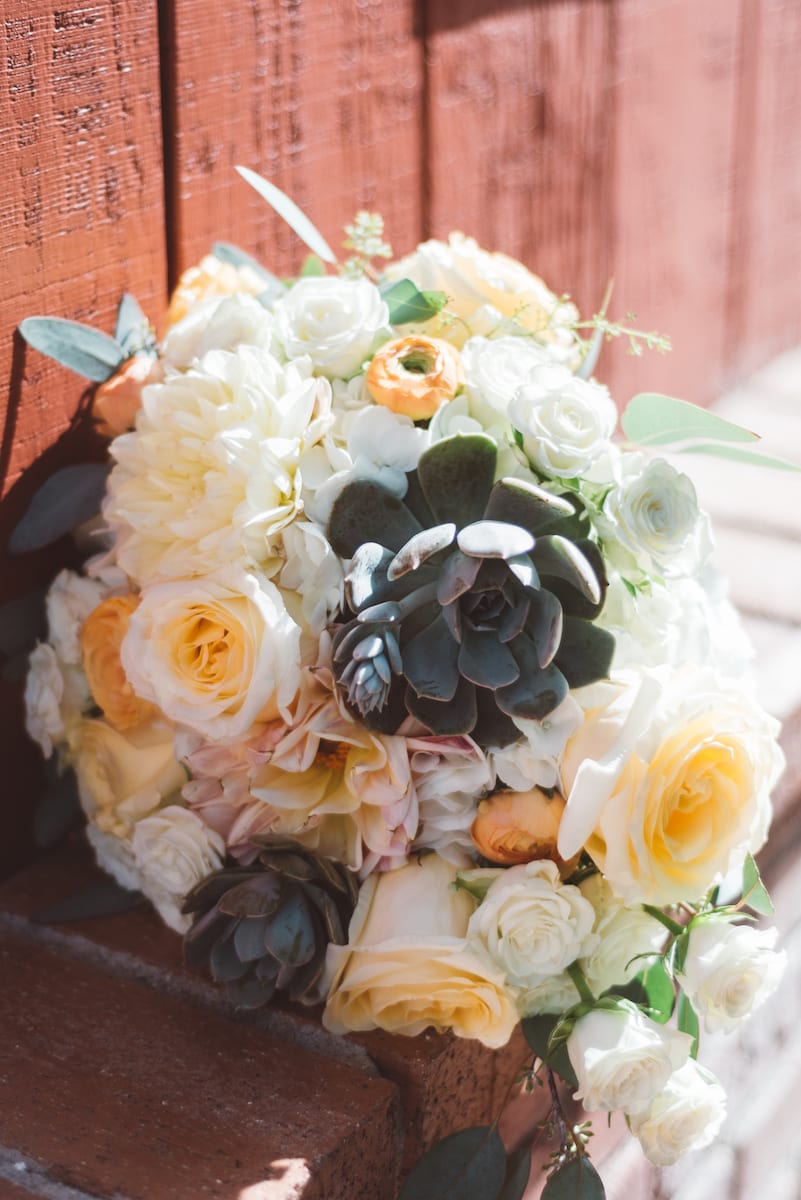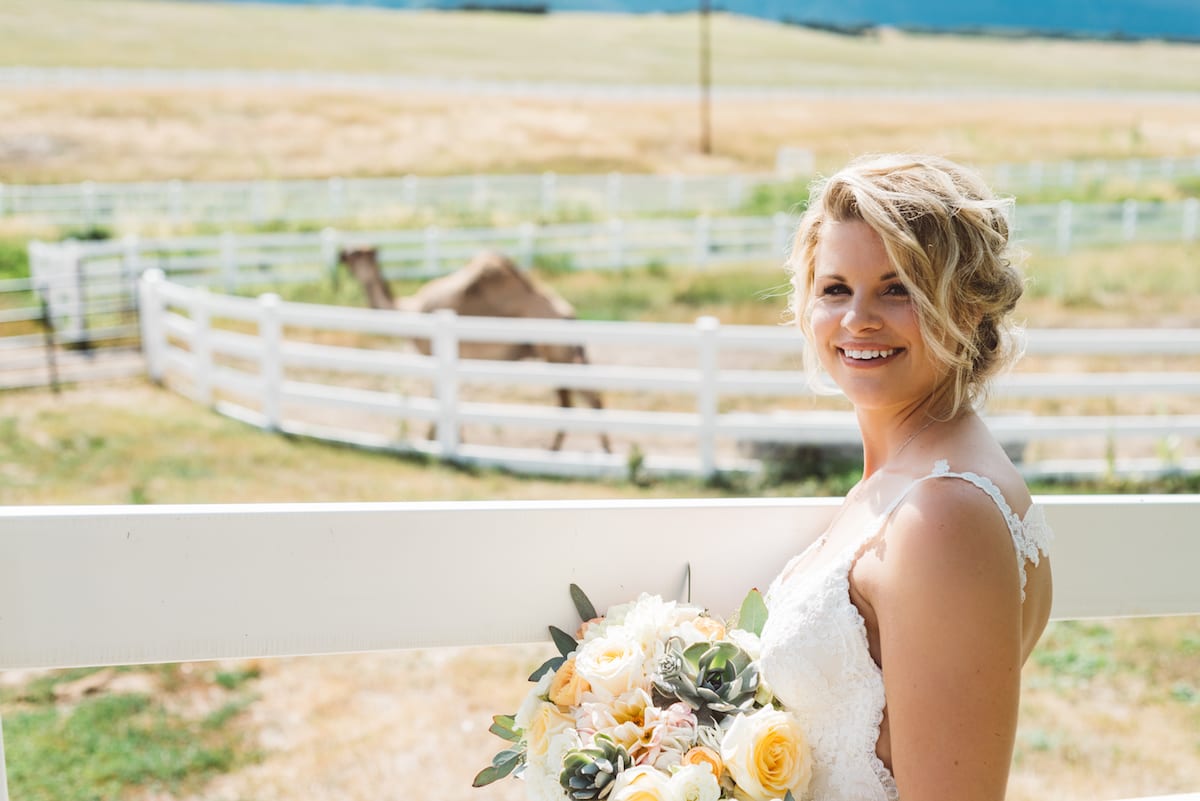 ---
You might also like
---
---