When you think of barn what do you think of? Perhaps the perfect destination for a wedding ceremony? No? Well, after this styled shoot at the Chandelier Barn at Lionsgate Event Center, your definition of a barn will change.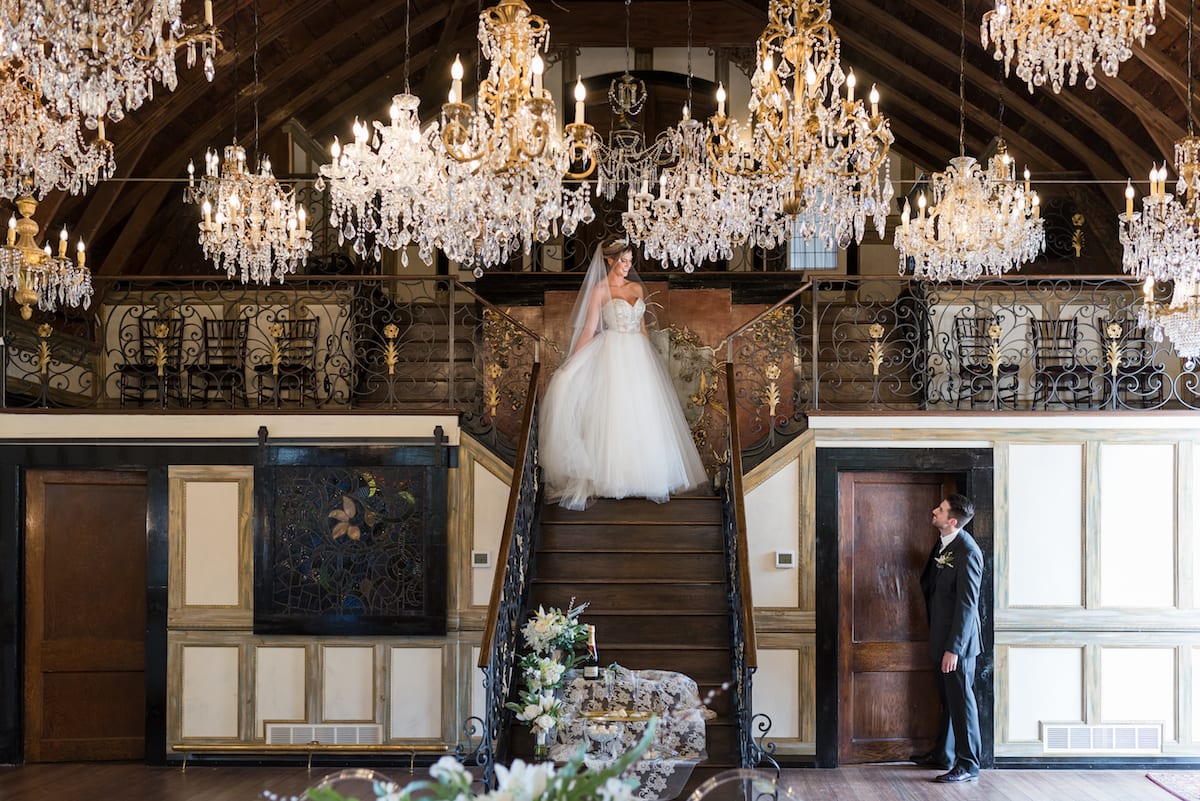 Inspiration in Unique Places
It all started with a vision, of course. Lead photographer at From the Hip Photo, Nina de Zayas, saw beauty in an old barn turned elegant. "Lionsgate Event Center had newly renovated an old barn and I instantly became inspired," said de Zayas.
Originally a dairy farm built in 1910, the elegant Chandelier Barn is now home to nearly 30 hand-made chandeliers that hang suspended inside the space.
"The beautifully hand-crafted chandeliers highlight the entire space." said de Zayas. "This is what inspired me in creating this grand, fairytale-like styled shoot."
The grand staircase, specifically, is reminiscent of a moment from the Cinderella Story movie. Everyone at the session gasped when our model stood at the top of the staircase, outfitted in a stunning wedding gown. With the chandeliers framing the photo, it truly made for the perfect bridal shot. Maybe even a first look shot as well? Ideas!
Additionally, the Chandelier Barn provides a gorgeous chapel inspired ceremony space for couples who wish to be married in the church but do not want their guests to have to travel from the ceremony site to the reception location. The Chandelier Barn fits virtually every wedding theme from rustic chic to vintage glam. Because it is glitzy and glamorous, this barn provides the perfect amount of elegance to every event.
Collaborating to Create an Amazing Space
Without our incredible vendors, this fairytale styled wedding shoot wouldn't have been possible. The stunning floral design by The Olive & Poppy added a touch of pure natural beauty. The cute macaroons from Happy Bakeshop allowed for some of the best ring shots. The stunning dresses provided by The Bridal Collection transformed our model into a beautiful princess, and the tuxedo for our groom, from Ted's Clothiers, seriously gave us prince charming vibes.
The Chandelier Barn at the Lionsgate Event Center is perfect for any couple looking to be princess and prince for the night. With unique lighting and open spaces this place changed our perspective on what a barn can really become.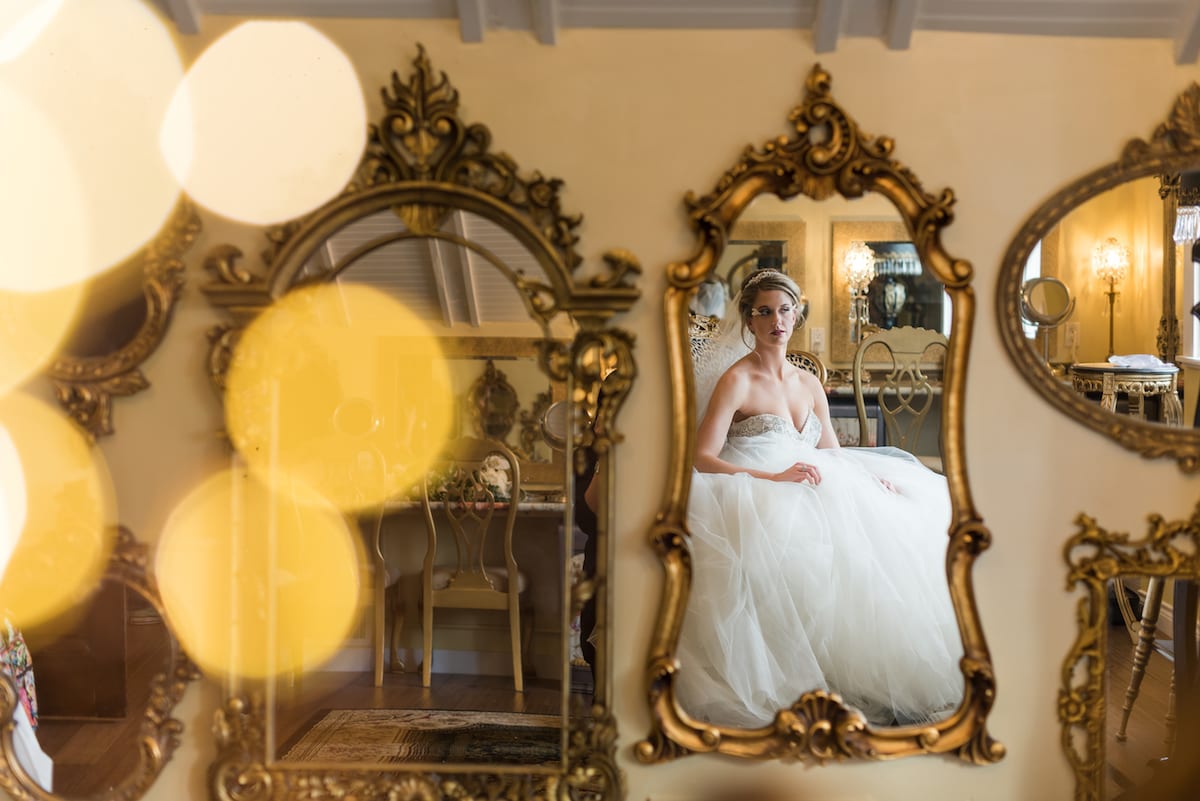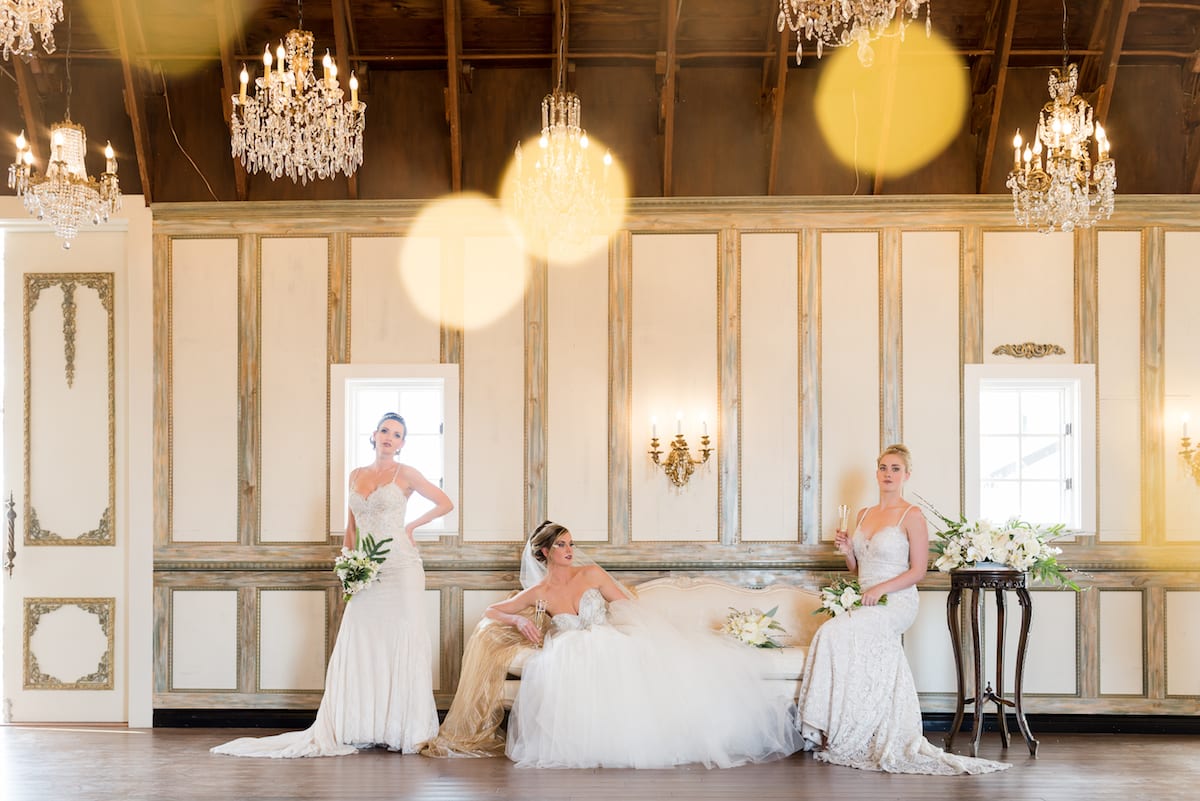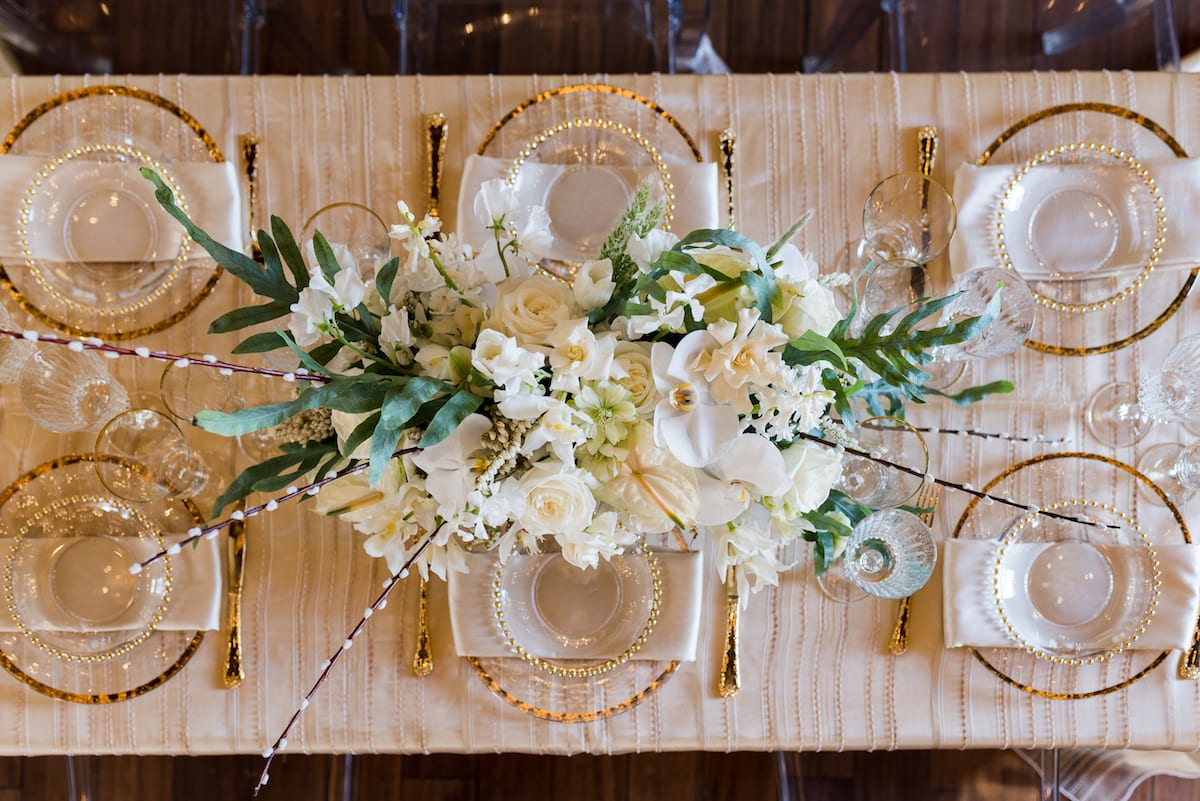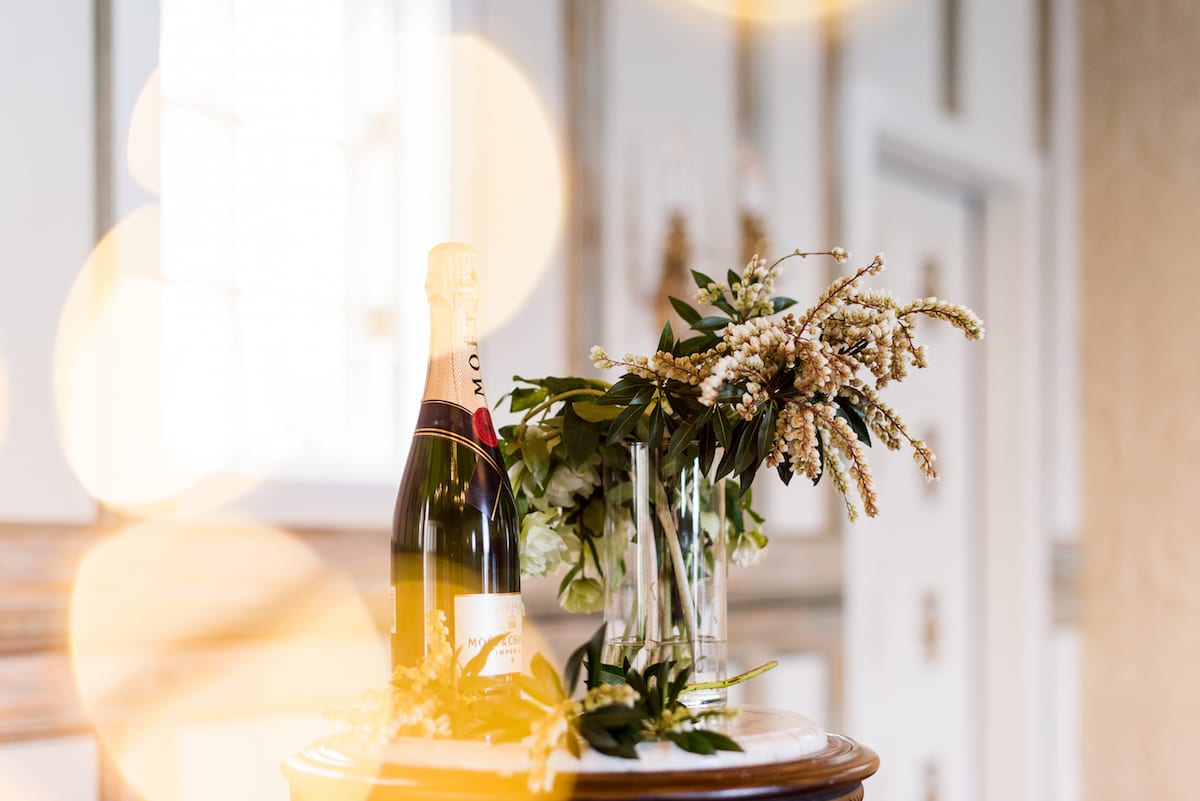 ---
You might also like
---
---