Cinderella in a red dress, who would have ever imagined? Well, we've got your answer!
Answer:
Annie's bright red quinceanera dress was straight out of a fairytale. Embellished with gold accents, both beaded and embroidered, we've never seen anyone look so beautiful while turning 15 years old!
What better place to model your incredible quince dress than in Wynwood, an art hub in downtown Miami, Florida. For those of you that don't know, Wynwood is home to the Wynwood Walls, which is part of Art Basel Miami every year. The walls of the warehouse district of Wynwood used to be bare and plain. Now, they are bright and colorful. Covered by a beautiful array of color by artists around the world.
Each wall is covered in gorgeous murals every year before Art Basel takes off. The best part is that they're constantly changing!
Now, mix the bright walls, an even brighter dress, a gorgeous young woman and you have…a masterpiece! A masterpiece that looks like a modern day Cinderella, that is. One of our favorite backdrops during our stroll alongside the walls is definitely the dripped paint wall.
Consisting of different shades of reds, pinks, blues, and purples, while still maintaining a thin layer of white wall to peek through, the colors give off a pastel color. Though, if you look closely, the actual colors are far from it. The bright yellow arch on the wall is definitely the best part! The light golden color paired well with the gold embellishments on Annie's dress.
Travel down the wall a little further and the colors completely explode into a bright aura! The reds, pinks, and yellows dance with each other on the wall, while Annie's bright smile in the foreground puts them to shame. We love how the yellow arch is completed above her, making it look like she is literally standing right under the sun!
Another favorite background of ours was the green foliage. Bright colors, especially a bright red quinceanera dress, are a great way to draw your eyes more towards the subject that's being photographed. Being Nina and Danny's niece, it was a pleasure photographing a close family member, especially on such an important occasion!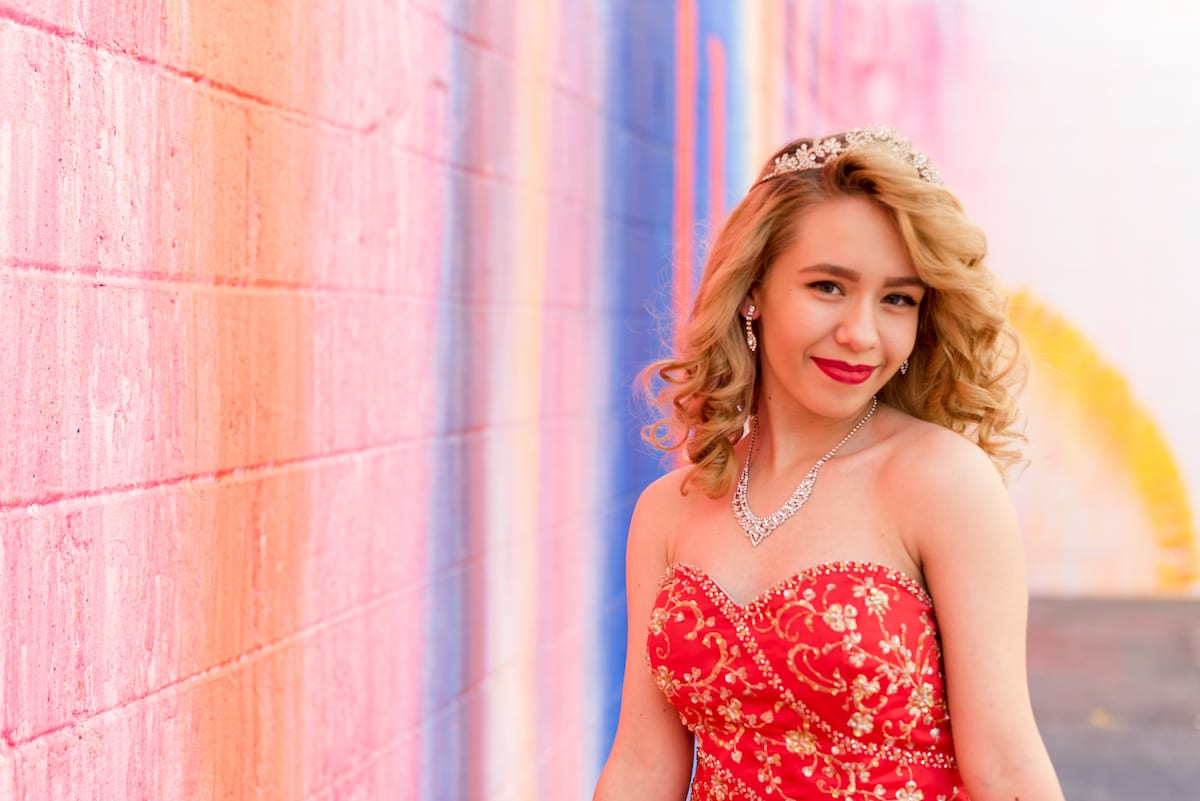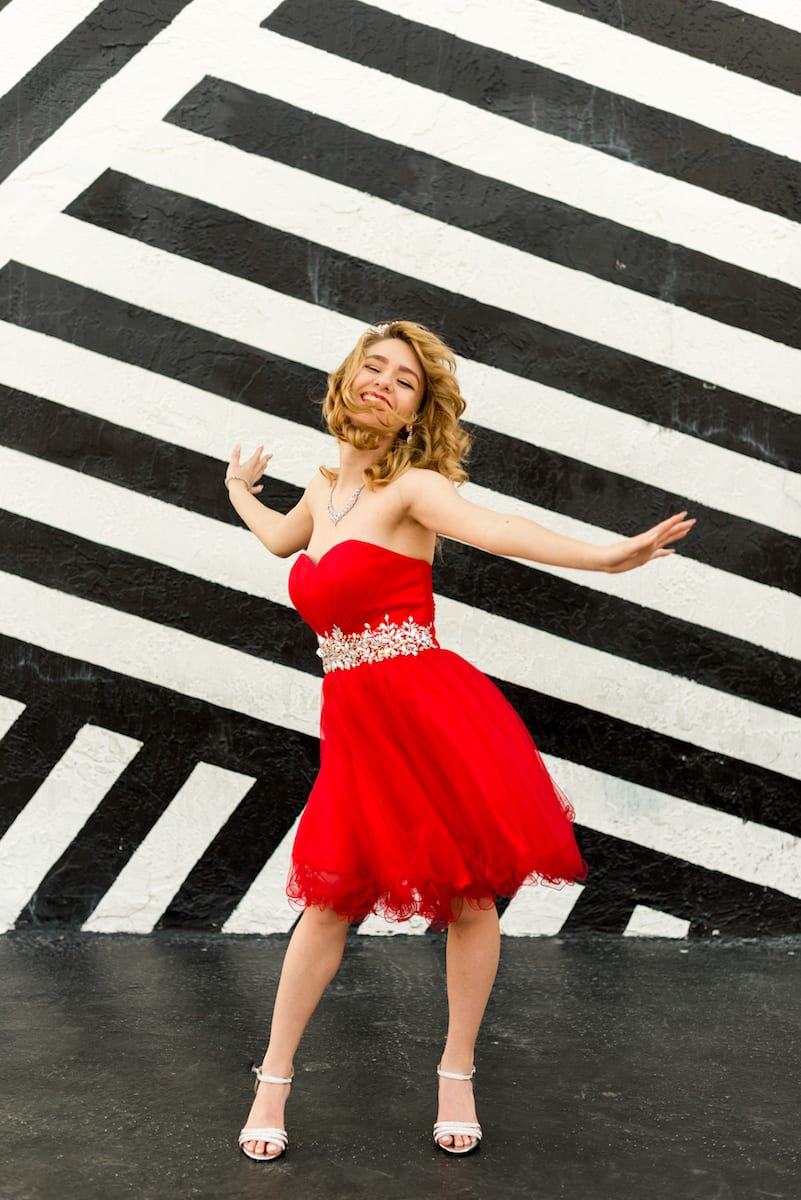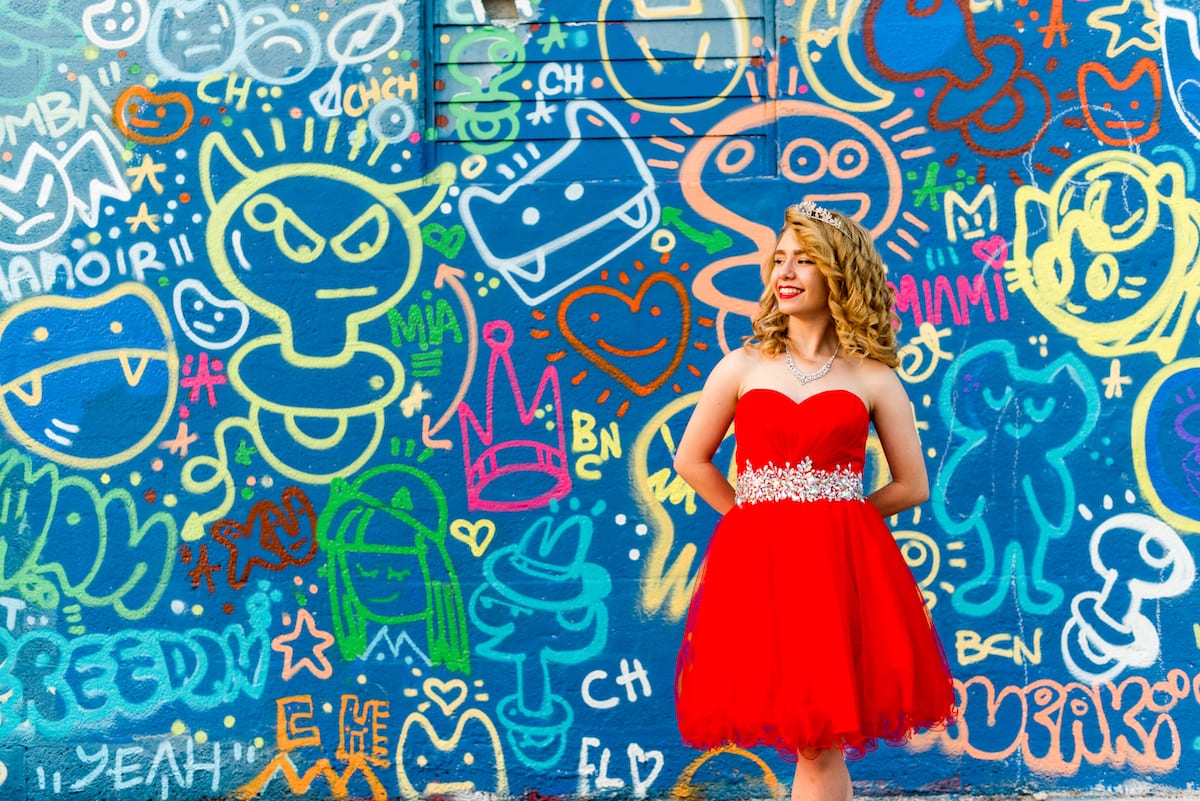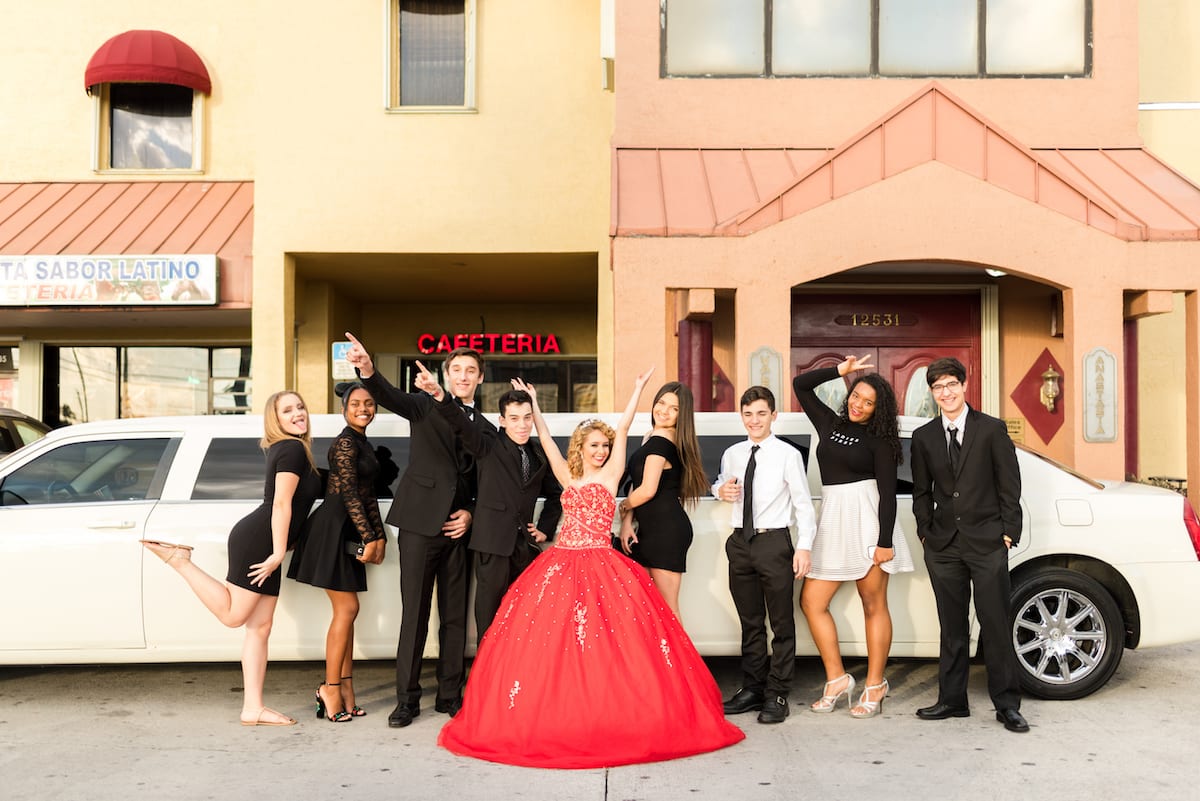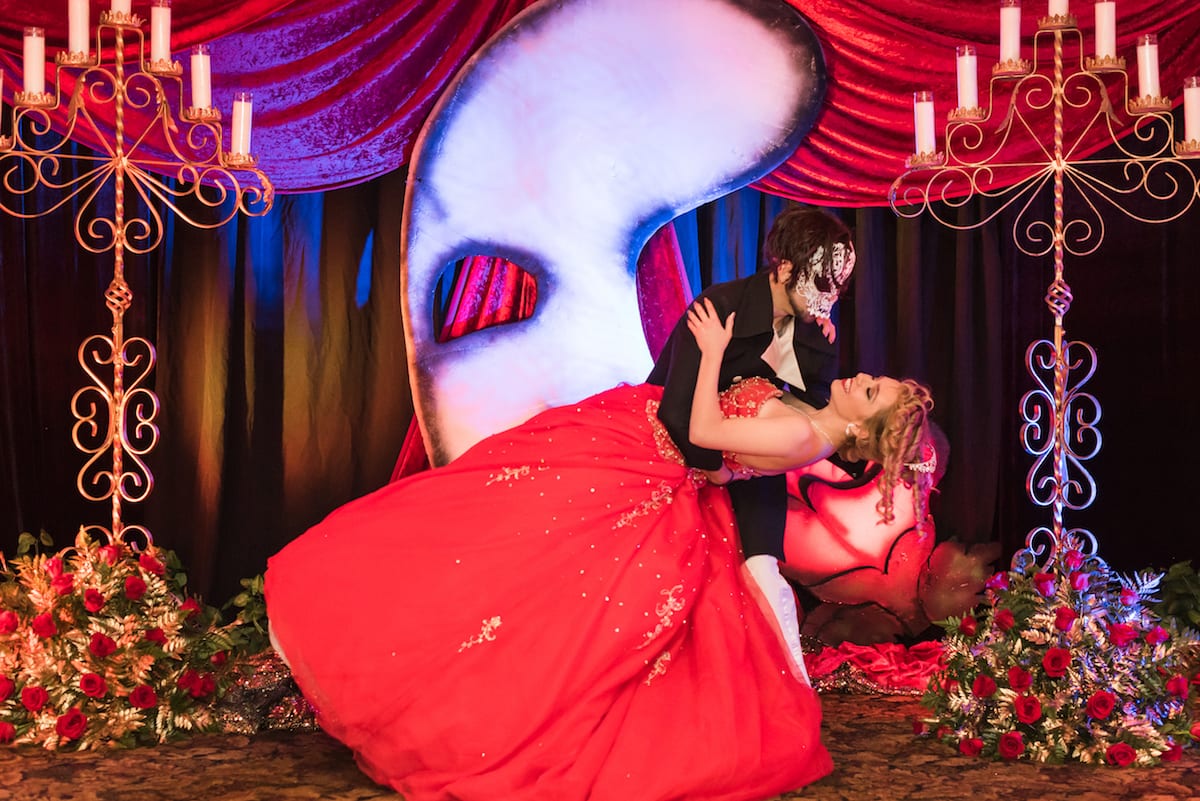 ---
You might also like
---
---