A wedding that embodies the spirit of the bride and groom-to-be is a wedding full of happiness and joy. Like Stacie and Darius, who included every bit of detail that meant the most to them on their big day. From family and friends to groomsman ties and centerpieces, this winter wedding showcased not only the love the couple has for each other, but the love and passion they both share for their loved ones, television shows, movies, and books.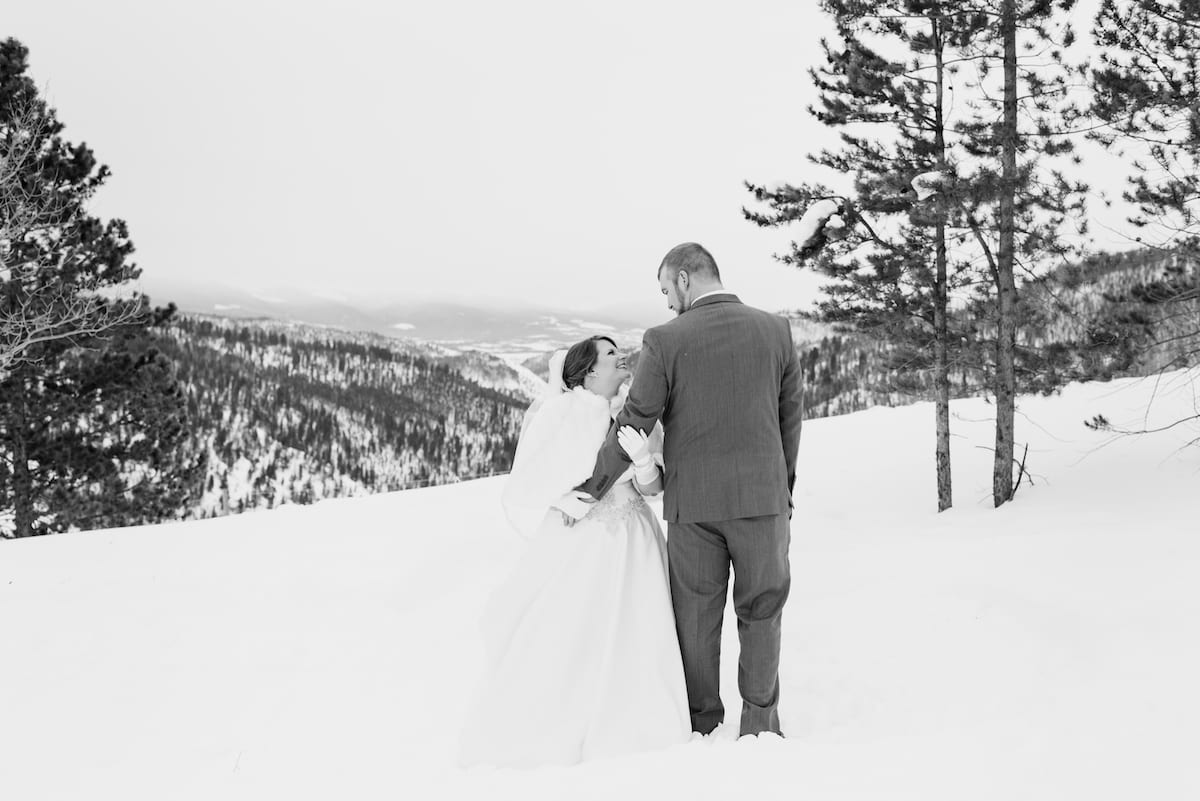 On January 28, 2017, Stacie and Darius exchanged vows and became each other's partner in crime forever. In beautiful Granby, Colorado –and stunning views of the freshly snow-coated Rocky Mountains, this winter wedding (and yes, that means outdoor!) looked like a scene from the movie Frozen. The bride's classic wedding gown looked absolutely gorgeous, especially when the dress was paired with a wedding poncho as she embraced her inner snow-queen.
Each detail throughout the wedding was comprised of Darius's favorite Marvel and DC Comic superheroes, Batman and Captain America. The groom even rocked unique Game Of Thrones cufflinks! Centerpiece decor included the couple's favorite Dr. Seuss, Harry Potter, and Lord of the Rings quotes.
One of the most touching moments of the wedding was when Stacie's niece came down the aisle with a sign that read, "Uncle Darius, here comes the love of your life." We love sweet and touching moments like that!
This wedding was clearly a reflection of all the things that made the couple happy, and the details delivered.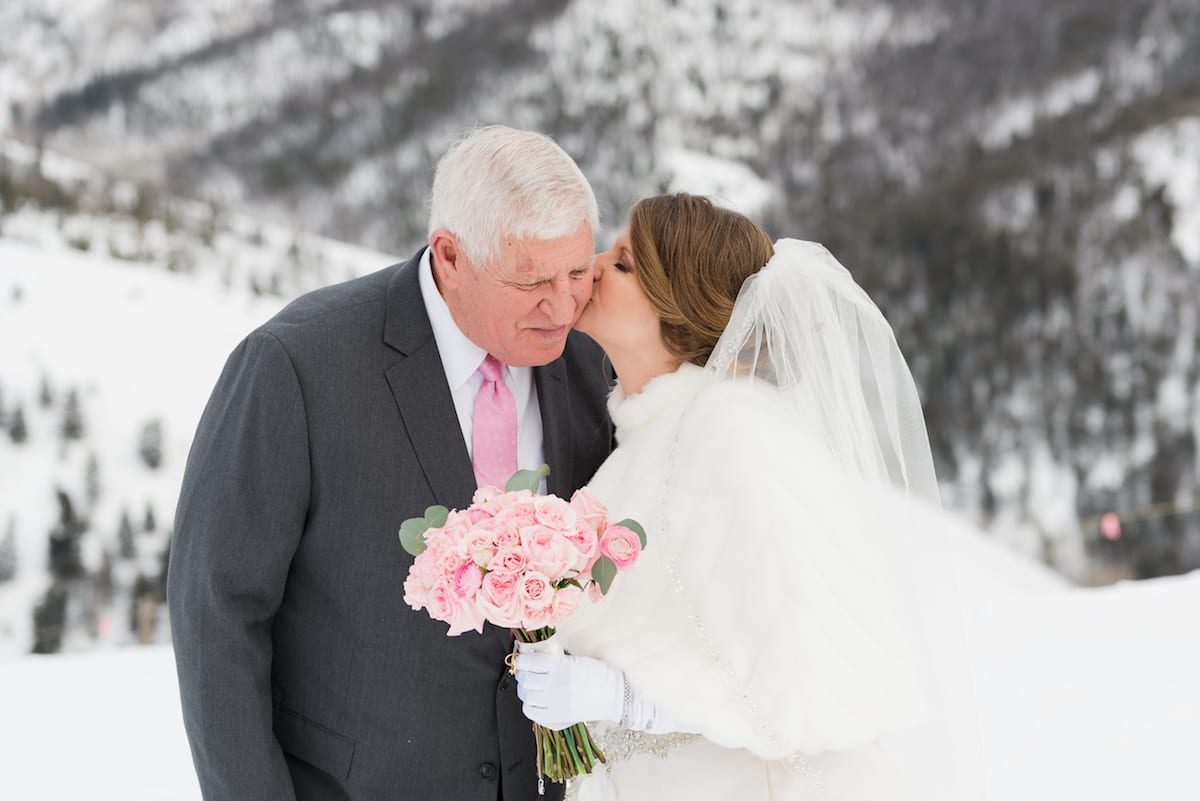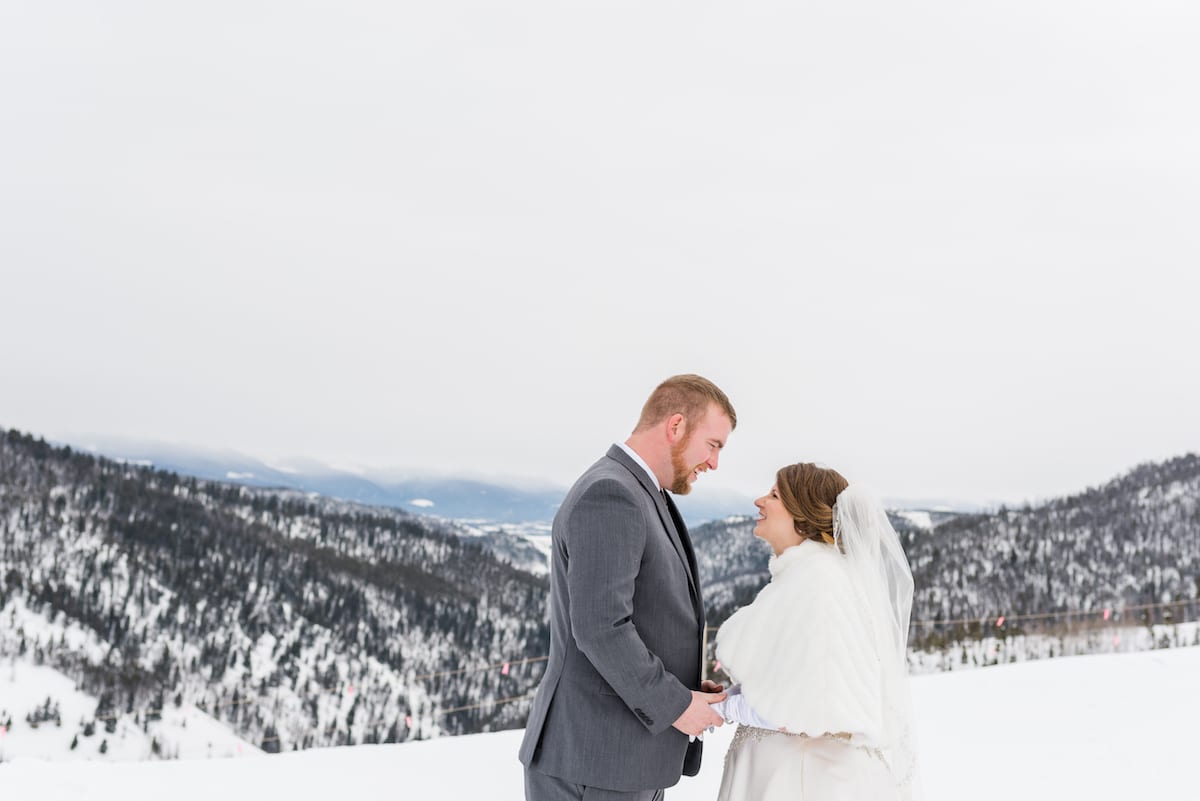 ---
You might also like
---
---