Dustin awaits his bride, Jennifer, on a lookout settled amongst the mountains surrounding Della Terra Mountain Chateau. It is a fall day in September and Dustin looks out at his surrounding's, taking in the abundance of green tree's – few sprinkled throughout with gold. Jennifer quietly approaches Dustin from behind, her lace dress gliding soundlessly along the cobblestones behind her. Dustin closes his eyes at the sound of Jennifer's footsteps before turning around and getting his first look at his bride-to-be. This couple is all smiles, their eyes portraying all the emotions they need before intimately coming nose to nose.
Fabulously Fall
Now, it is no secret that here at From the Hip Photo we love a good fall wedding. We are always on board with a lush and wooded backdrop! Jennifer's dress was woven with delicate lace and complimented Dustin's grey tuxedo and blue tie, perfectly. This couple proved to be the perfect newlyweds as they posed and frolicked through the forrest. We were so impressed as Dustin adapted to the role of loving husband right before our eyes. He picked Jennifer up and twirled her around, even giving her a piggy back ride at one point – guys, the love was evident!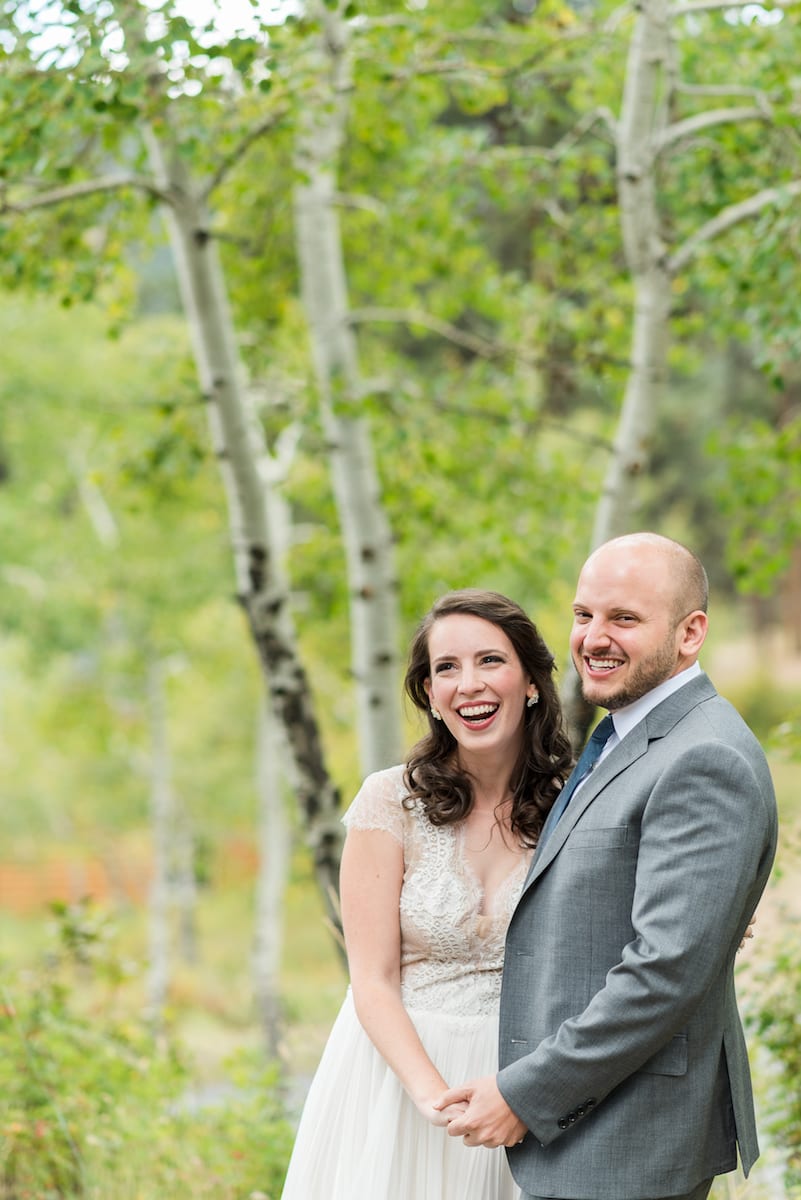 Celebrations & Mazel Tov
Jennifer and Dustin had a traditional Jewish wedding and we loved being apart of such a unique ceremony. We were so honored to capture the traditions that make this wedding day so special. The groomsman all sported navy yarmulkes, the couple were married under a traditional chuppah, and there wasn't a dry eye as Jennifer circled Dustin seven times, symbolically creating a new family circle. After sealing their marriage with a kiss, Dustin and Jennifer broke the glass together as cheers of Mazel tov erupted throughout the crowd. This family was ready to celebrate!
The reception was lively as the traditions didn't stop there! Dustin and Jennifer's first wedding meal began with the blessing over the challah, an elaborately (and delicious) braided bread. And, of course, no Jewish wedding would be complete without the hora, or chair dance. Jennifer and Dustin were all smiles as they were hoisted in the air, their friends and family dancing in ecstatic circles around them.
Join us as we say Mazel Tov to the newlyweds, thank you for letting us be apart of something so special!
---
You might also like
---
---