Did you know that 40% of all engagements happen between Thanksgiving and Valentine's Day? Jake and Robyn beat the cuffing season rush, and took their absolutely lovely Botanic Gardens engagement session during summer! An equally lovely, but far less busy season for those looking to take the first step towards marriage.
Robyn was radiant in a pinky-mauve, off-the-shoulder dress. The color was an excellent choice amidst all the greenery of the gardens. Jake perfectly complimented the color scheme with a cool-toned button up and blue oxfords. Just the right amount of dressed up for a Botanic Gardens engagement.
All the World's a Stage
After a few laps through the beautiful foliage, Jake got down on one knee near the towering topiary and proposed – and she, of course, said yes! The beautiful couple had an audience at one point, with a few patrons of the gardens across the way taking their own photo of the newly-engaged pair! It was such a sweet moment, even absolute strangers had to capture it. The couple celebrated with a great big smooch and a hug, all the while Robyn's face beamed bright.
Robyn happily showed off her ring throughout the rest of the photo shoot, which wonderfully complimented her freshly painted ruby-red nails and a gold watch. If we had an award for most stylish engagement we just might have to give it to these two!
Botanic Gardens Engagement
The Botanic Gardens in Denver, Colorado perfectly suited Jake and Robyn's engagement session. York Street contains several different gardens, including water gardens and internationally inspired gardens. These made for great backdrops during the shoot. The water amplified Jake and Robyn's light and bubbly mood, making the photos look fresh and bright. The faraway architecture in June's PlantAsia contained some beautiful shapes that faultlessly framed the joy and happiness between the couple.
We absolutely loved taking Jake and Robyn's photos and sincerely can't wait to see what else is in store for this gorgeous duo!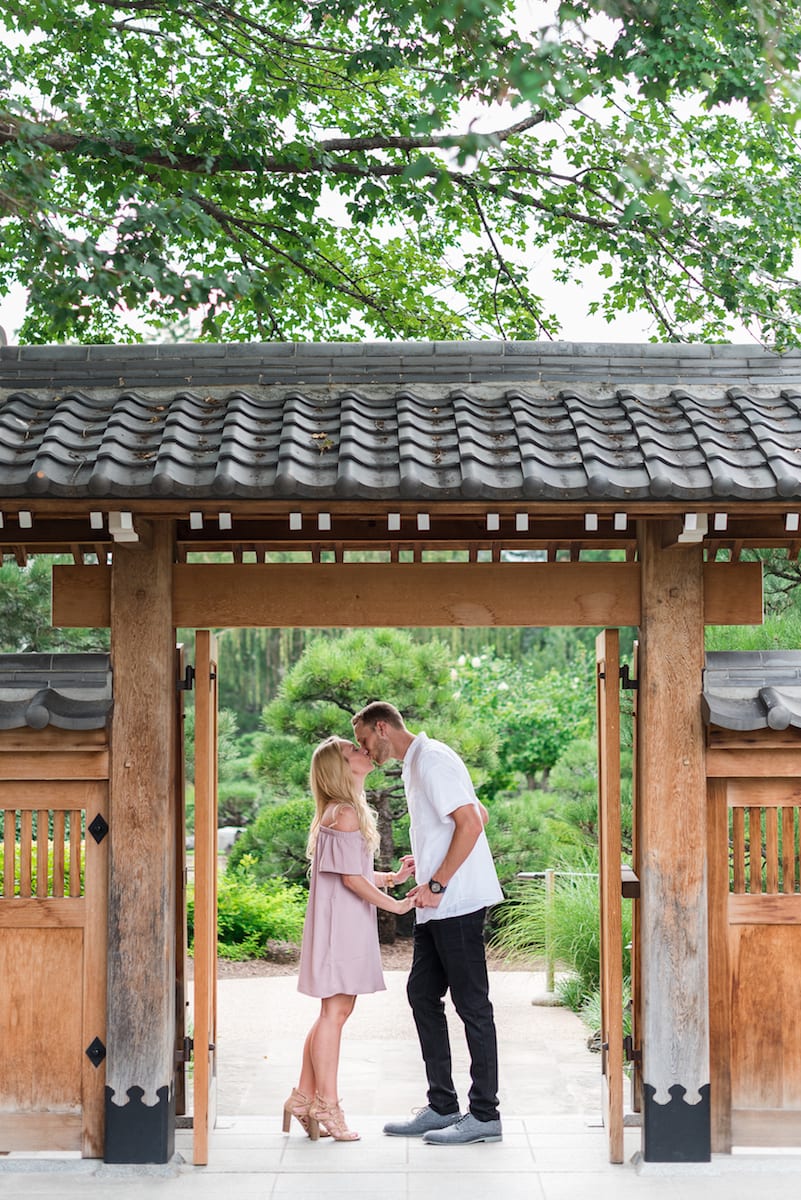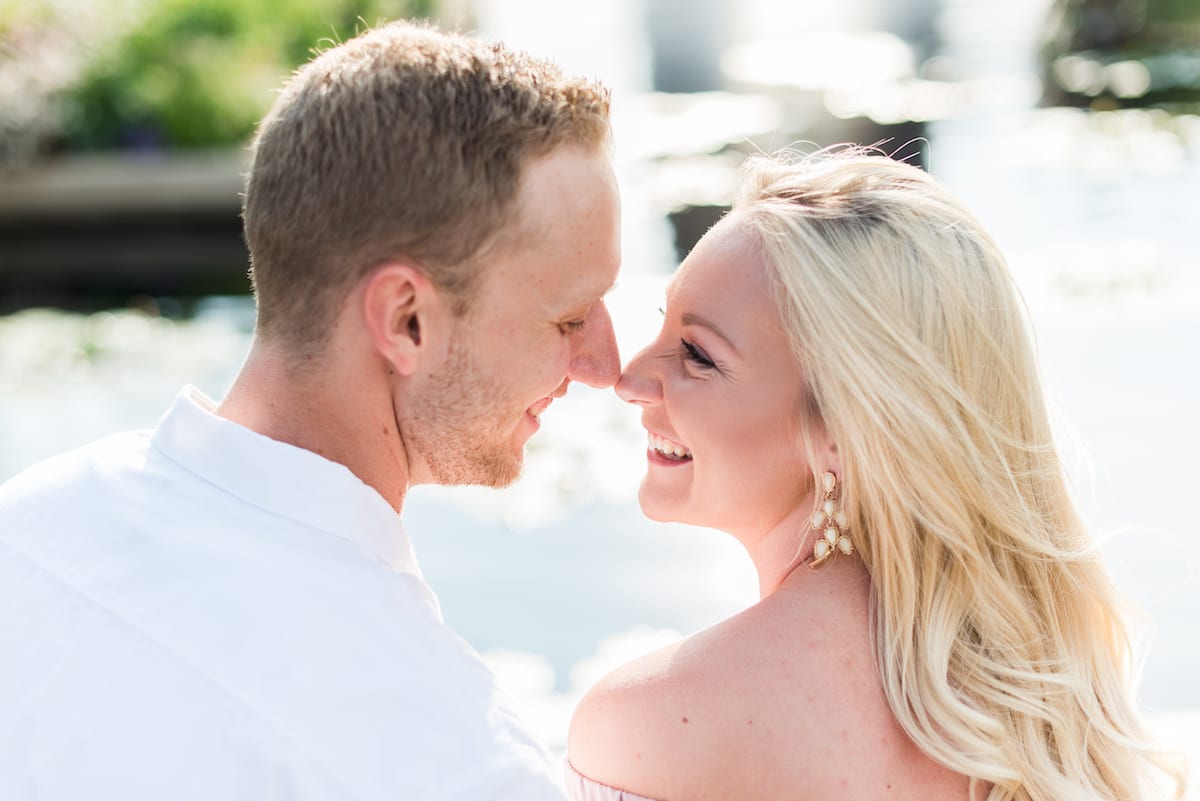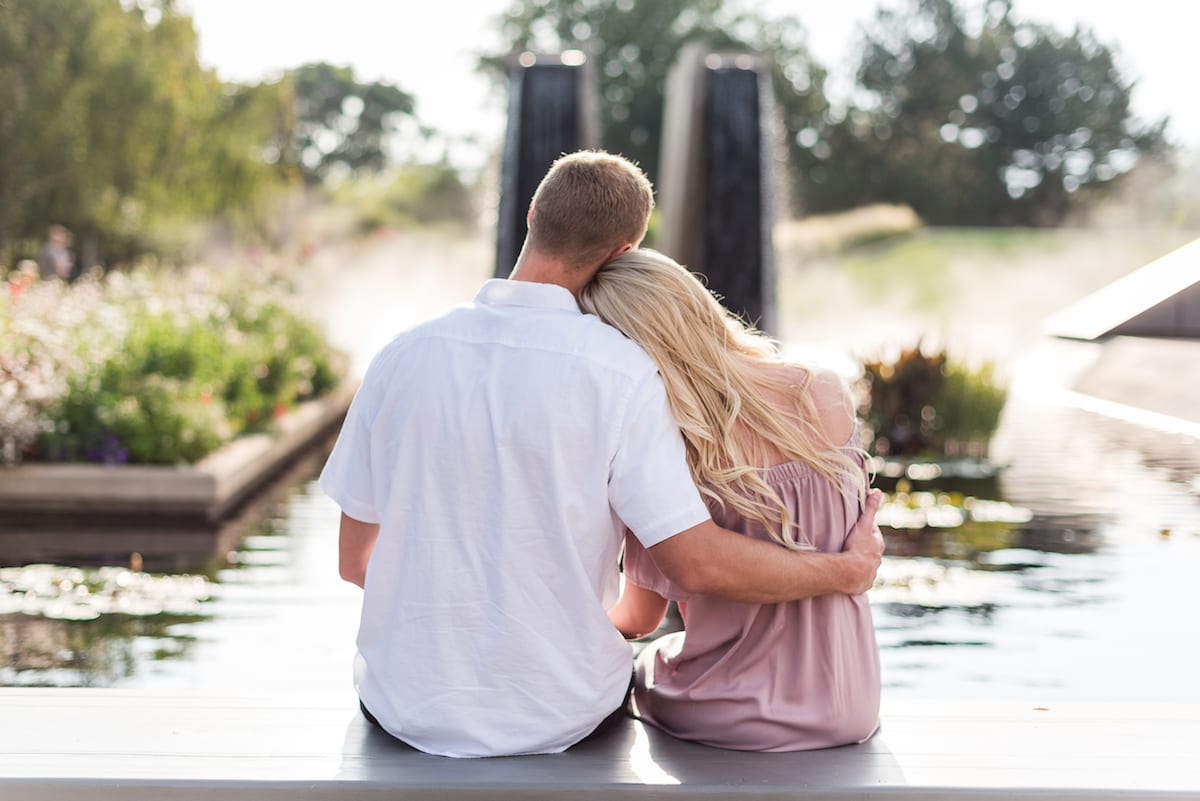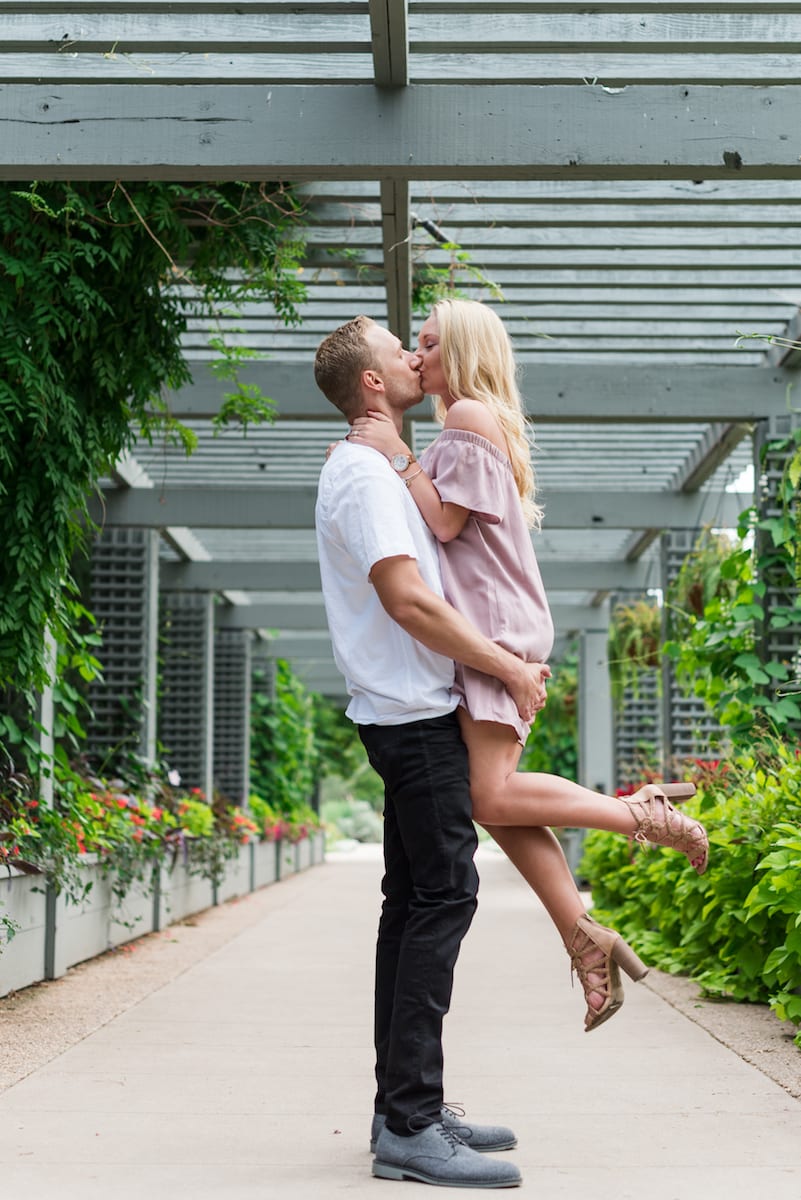 ---
You might also like
---
---