Denver's RiNo district has a lot to offer.  It's a hip yet relaxed neighborhood, and a favorite spot for locals to grab a bite to eat, meet up with friends, and grab a drink.  It comes as no surprise to us that this fun neighborhood is home to one of our favorite venues! Blanc has such a great location to call home it's no wonder so many of our wedding couples invite us here to help them celebrate with beautiful Blanc wedding photos.
Blanc might be easy to miss if you're just strolling down the street, nestled in among its neighbors.  However, once inside, Blanc dazzles with exposed brick and incredible amounts of natural light. The interior is simply stupendous and makes decorating for your special day a dream.
Finding an outdoor space in such an urban area is a rarity; Blanc's is breathtaking.  The leafy trees provide shade for guests as well as setting a gorgeous backdrop for your ceremony.  And if you're worried about the temperature drop in the evening, there's no need!  A cozy outdoor firepit is perfect for keeping warm and providing soft evening lighting.
"Something unique about Blanc that I always like to talk about is how it always feels like home to me!" said Kelly Salas, who helps take care of the venue's wedding couples. "Where else in Denver can you find an outdoor space feels like your backyard? Blanc is magical and beautiful!"
This versatile venue is simple and elegant, and very, very chic! Blanc wedding photos are diverse with both indoor and outdoor spaces, the open floor plan is ideal for any ceremony. Plus, it proffers a surprising variety of different types of spaces to enjoy: the large open gallery, the rustic detached carriage house, and tons of outdoor space for grooving under twinkle lights.
If your aesthetic is modern with industrial flourishes, then Blanc couldn't be a better location. Your bouquet will look phenomenal backed by the terra-cotta bricks. The lace details you might include will enhance the classic feel. Blanc is a great spot for anyone looking for an urban wedding with tons of style!
More Than Meets the Eye
Blanc may be the perfect setting for a trendy couple to tie the knot, but it's also a great space for other events.  It also proves to be a perfect corporate meeting space for any business who needs a break from the office.  The only thing better than a conference table that seats 20 is one that doubles as a dry erase board to track ideas!
Can't wait to see it? Head to Blanc's website for a virtual tour of the space!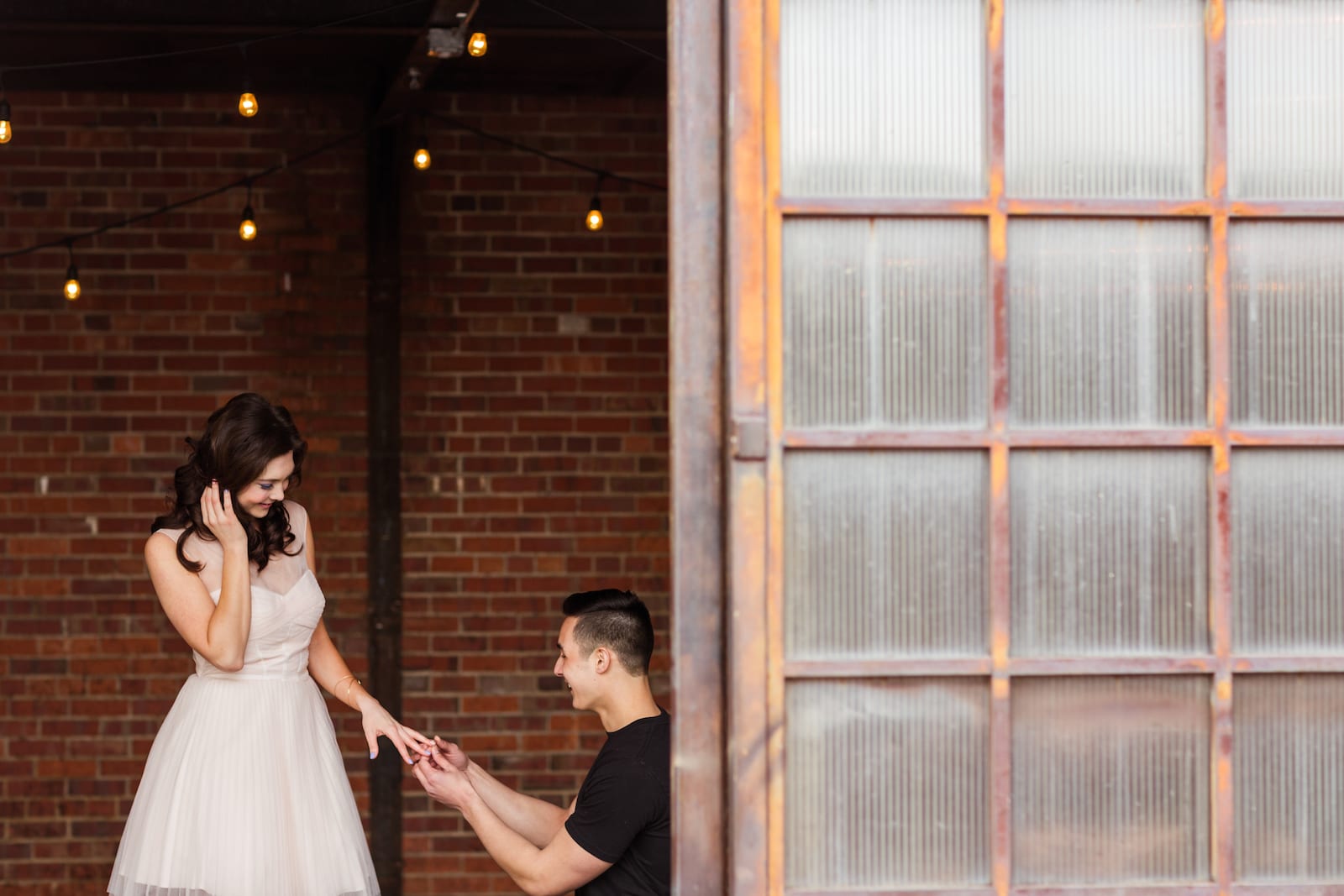 ---
You might also like
---
---