Weddings are a beautiful celebration of love. And we love everything about them, from the flowers to the beautiful couple! Really, is there anything better than a romantic wedding? They're a chance to get all dressed up and surround yourself with friends and family. In fact, weddings are so much fun that this couple decided they wanted to do it twice!
Mandy & Sean's first wedding in Frisco, Colorado was a dream come true. Who wouldn't want to say 'I do' in the beautiful Colorado mountains? We certainly can't think of anyone who doesn't dream of a destination wedding like that. But Mandy & Sean had even bigger dreams than that and chose to have not one beautiful wedding, but two!
Romantic Wedding: Round Two!
For the second celebration of their love, Mandy & Sean chose a quaint farm in Pittstown, New Jersey. Despite the cloudy skies, the old farm was perfect for an enchantingly romantic wedding. The dark skies did everything but put a damper on their special day.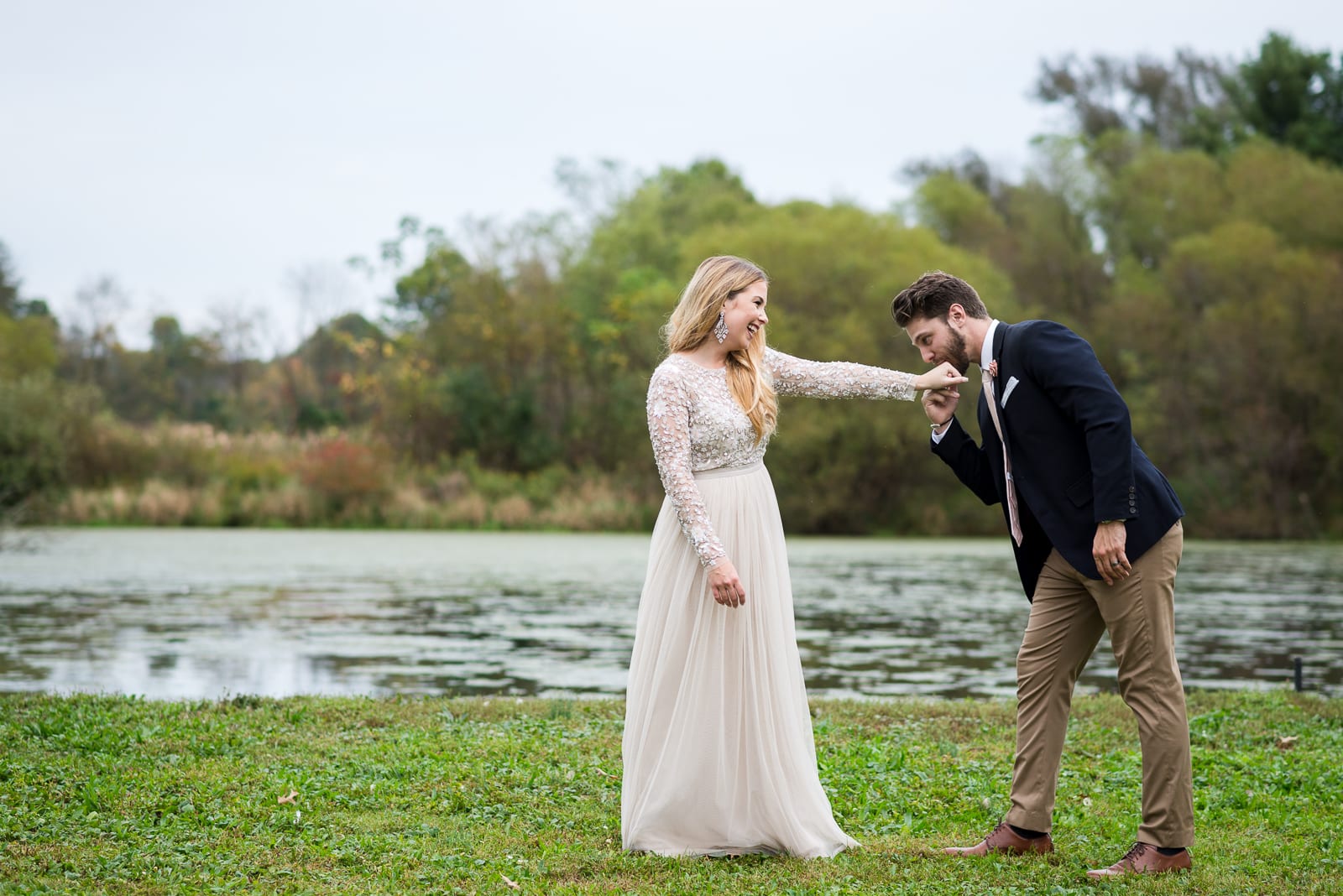 The grasses looked even greener and the horses looked more majestic. The day went on without a hitch! The photographs are hauntingly romantic, highlighting the couple in every shot.
Mandy wore an elegant gown, embroidered with lace and jewels. Simple and traditional, her dress was envious!
Two Weddings, Means Two Receptions
The reception took place at Sterlingbrook Farm Events – the barn was a warm and inviting escape from the dreary weather outside. With tall ceilings and a stunning chandelier, there was no better place for the couples first dance.
The antique wooden tables were adorned with moss and sparkling white lanterns. The string lights only added to the celebratory atmosphere. It was the perfect setting for guests to dance the night away, and even smoke a cigar or two.
Planning a wedding can be hard, but planning two is serious business. Luckily, this couple didn't disappoint. Their second wedding was just as joyous and wonderful as their first, and we're so happy we got to be a part of it! Congratulations Mandy & Sean!
---
You might also like
---
---