We love family photo sessions! There's nothing better than spending the day smiling with your nearest and dearest. And there's absolutely no better place for family photos than in your own home! This fab family's amazing in-home photo session is proof that you don't need to go anywhere special as long as you get to be with the ones you love most.

Home is Where the Heart is
There's no shame in being a little camera shy. Having a photographer take photos can be nerve wracking. No matter how stylish and fashionable you dress, not even a model can look flawless in every photo. But, being comfortable in your setting can go a long way to easing away the nerves! That's why in home photo's are a great option!
Aside from being a familiar place to take photos, your home is a great setting for capturing your family and your lifestyle all in one! When you take in home photos you'll be comfortable with your setting and having fun with your family will come naturally! When you're having fun with your family there's no chance of taking a bad photo, and you'll have lots of great candid shots! One of the additional benefits to taking in home photos is that your kids will always remember their childhood home. When the day comes that your kids are ready to leave the nest, they'll always be able to carry a piece of home with them. In-home photos are the perfect way to capture memories of life in your childhood home!
The Family
This beautiful family's in-home photo session was perfect. They were stylish in neutral colors, and they were all smiles when it came time to playing with each other. From goofing around together on the stairs, to playing in the backyard, there's no doubt that this family was in their element for this photo session.
We love the photos of the kiddo's making silly faces with each other in the backyard. There really is nothing better than a day at home with your family!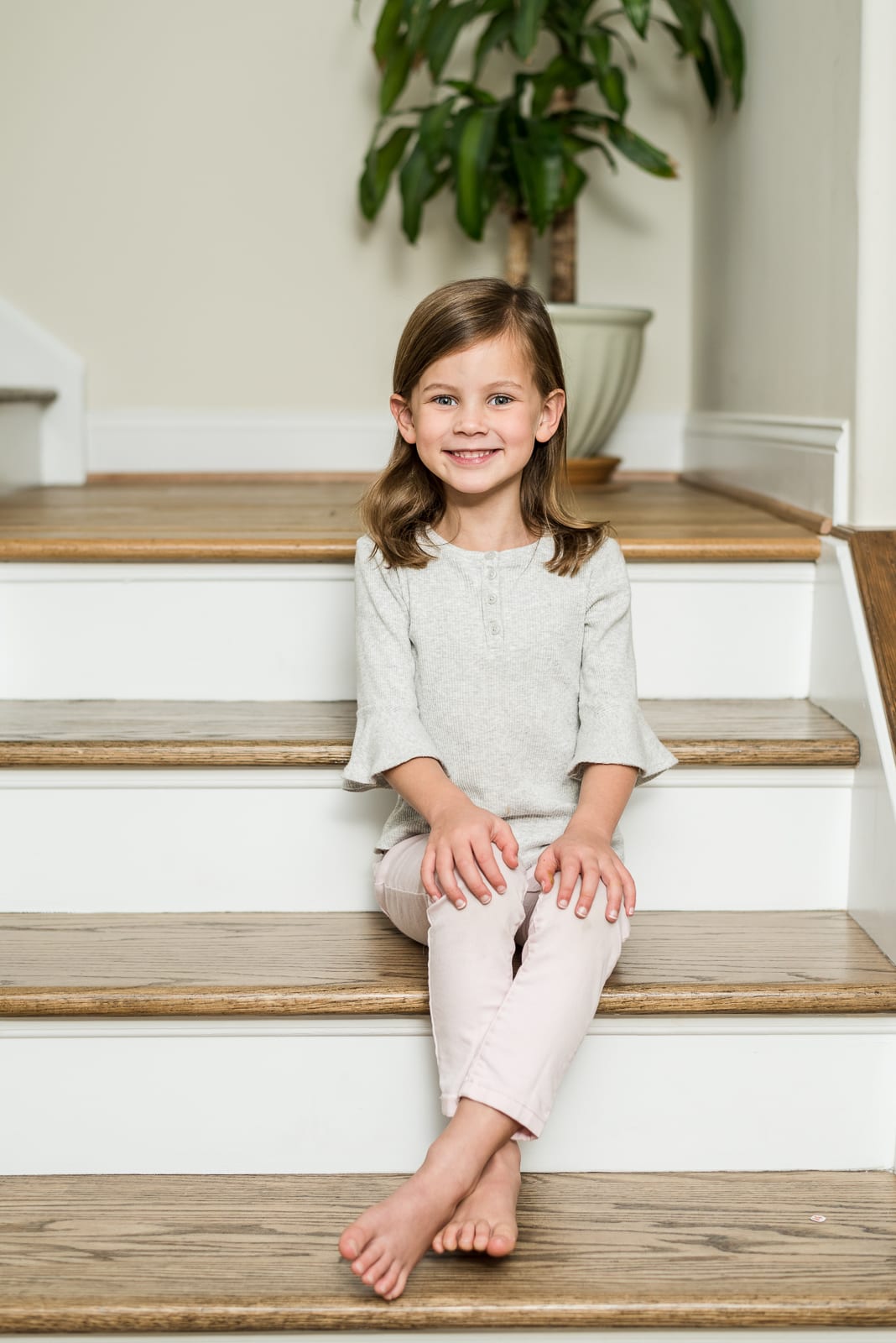 ---
You might also like
---
---