This wedding swept us right off our feet, and we're still recovering! Lauren and Phil's August wedding at Crooked Willow Farms was something out of a Cinderella story, and we never wanted to wake up from this fairytale! With August right around the corner, we thought we'd share last year's August dream wedding we are still not over!
A Rustic Venue
Crooked Willow Farms in Larkspur, Colorado will give you the rustic feel and rural location you're looking for. (Check out the other events we've covered there!). It has a gorgeous outdoor ceremony area with a view of the beloved Rocky Mountains. The indoor space is perfect for a reception where your guests can dance the night away.
As expected, Lauren and Phil's wedding decorations fit right in with this dreamy venue. Hanging lights and mason jars alongside blue tablecloths gave the space a magical vibe for the evening party. Based on some amazing candid shots we got, the guests sure had a good time!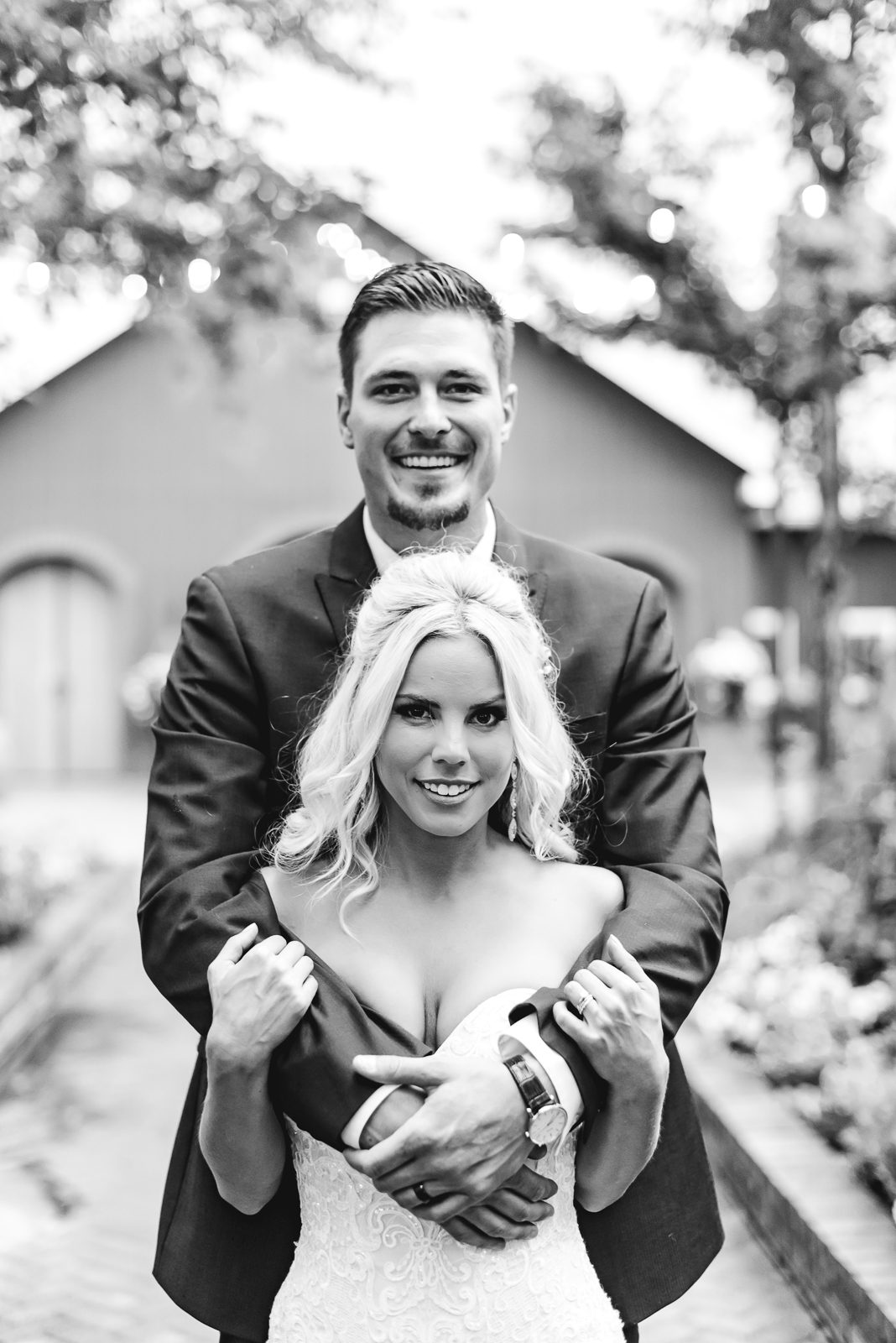 A Cinderella Story
Their guests laughed and boogied until long after the clock struck midnight, and Lauren and Phil wore their giddy, "just-married" faces all night. Lauren looked radiant in her fitted and light pink gown. Phil's blue tux and sunflower boutonniere matched the ceremony's flowers, and our cameras loved every shot. When it came time to take pictures of just the two of them, they embraced and smooched with such ease that we barely had any instruction to give!
Phil even picked his princess up and took her for a spin for that perfect dress twirl. Can you say couple GOALS? Obviously, this sweet couple and their Cinderella story totally fascinated us. Lauren even had sparkling heels to match!
As the night came to a close and the guests sent off the newlyweds with a shower of flower pedals, Lauren and Phil remained happy and totally in love. We were so grateful to have been a part of this wedding and its magic. Lauren and Phil, we hope your marriage is full of love and joy to come!
---
You might also like
---
---