Jeff and Hannah are getting married, and they wanted our help shooting their engagement photos at Red Rocks Amphitheatre! And you know what they say… red (rocks) is for love! On April 28th, 2018, we took a trip to the famous concert, movie, and exercise venue to capture this lovely couple among the blooming spring flowers.
Red Rocks Buzz
Red Rocks Amphitheater is among one of the most photographed and stunning locations in Colorado, and it's pretty clear why. Outside Morrison, Colorado, the deep, burgundy rock formations and trails of flowers make the ideal place for sweet photos like these. Plus, the natural lighting is often nearly perfect, and there's a spot for every kind of picture.
Also, Check out Emily and Brendan's Red Rocks engagement photos here!
While these two are easy on the eye and soft on the heart, their stories are beautifully interesting. Hannah and Jeff met while attending college at Ohio State, and they couldn't have picked a more quintessential Colorado location to showcase their engagement. Jeff played football for Ohio State and continued his football career in Colorado. Hannah, a Pilates instructor, loves her job and looked radiant in her blue dress. While the two had a minor wardrobe malfunction with a twisted ankle, Jeff stepped right in to make things better.
Hearts and Halos
To say that we are obsessed with this couple is a bit of an understatement. They are joyful, sweet, and full of adventure. The rocky and elevated landscape allowed their personalities to flourish, and we caught numerous candids of laughing and jumping that we are still gawking over. Also, April proved a stunning time to be up there. Among the winding red rock and brisk air bloomed gorgeous white flowers. As expected, Hannah and Jeff wore natural lighting halos all afternoon!
This trip to Red Rocks was one of our favorites, and the couple's wedding is at Spruce Mountain Ranch in Larkspur, Colorado this winter! We are thrilled we could help this beautiful couple celebrate their engagement. Honestly, we still aren't over it.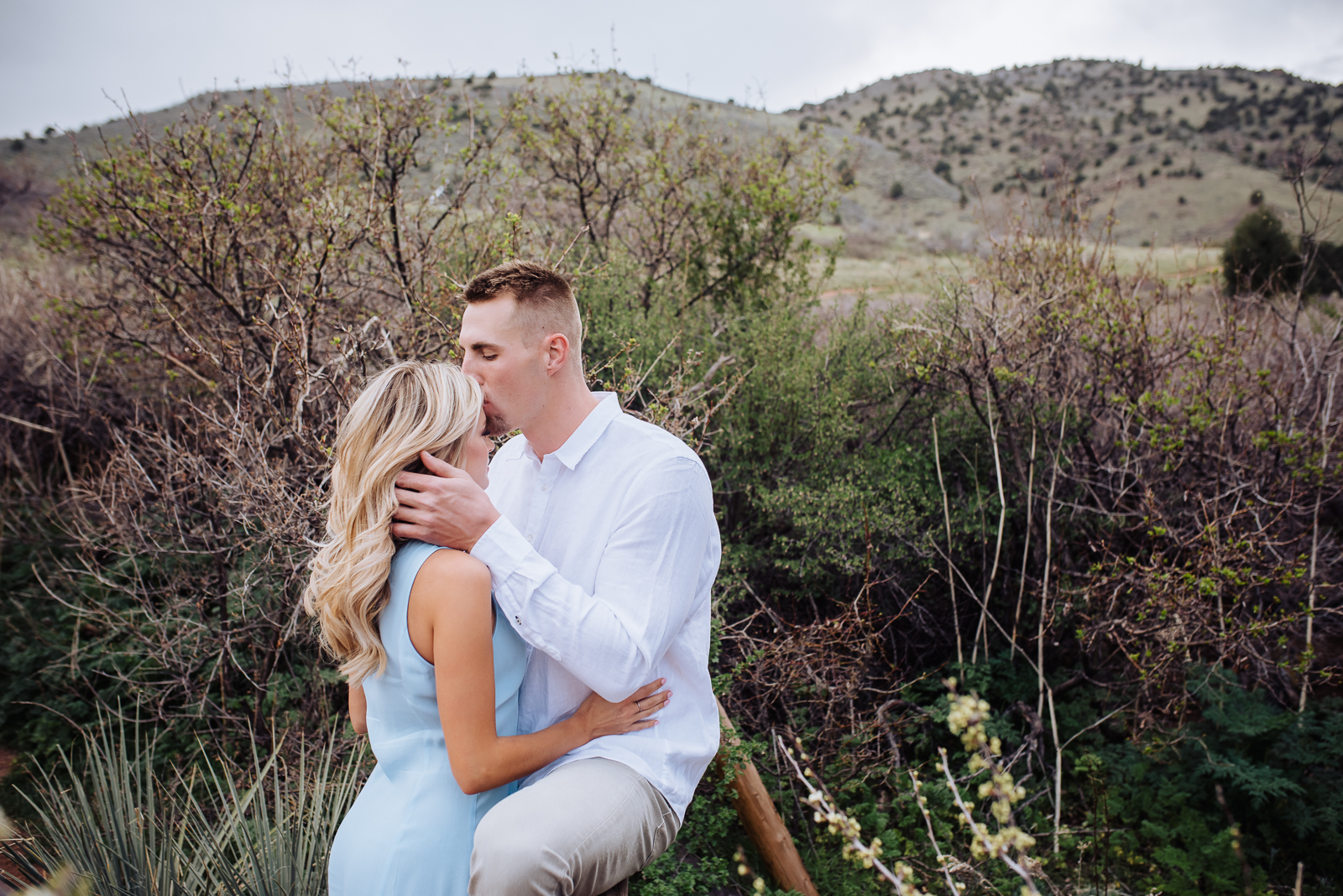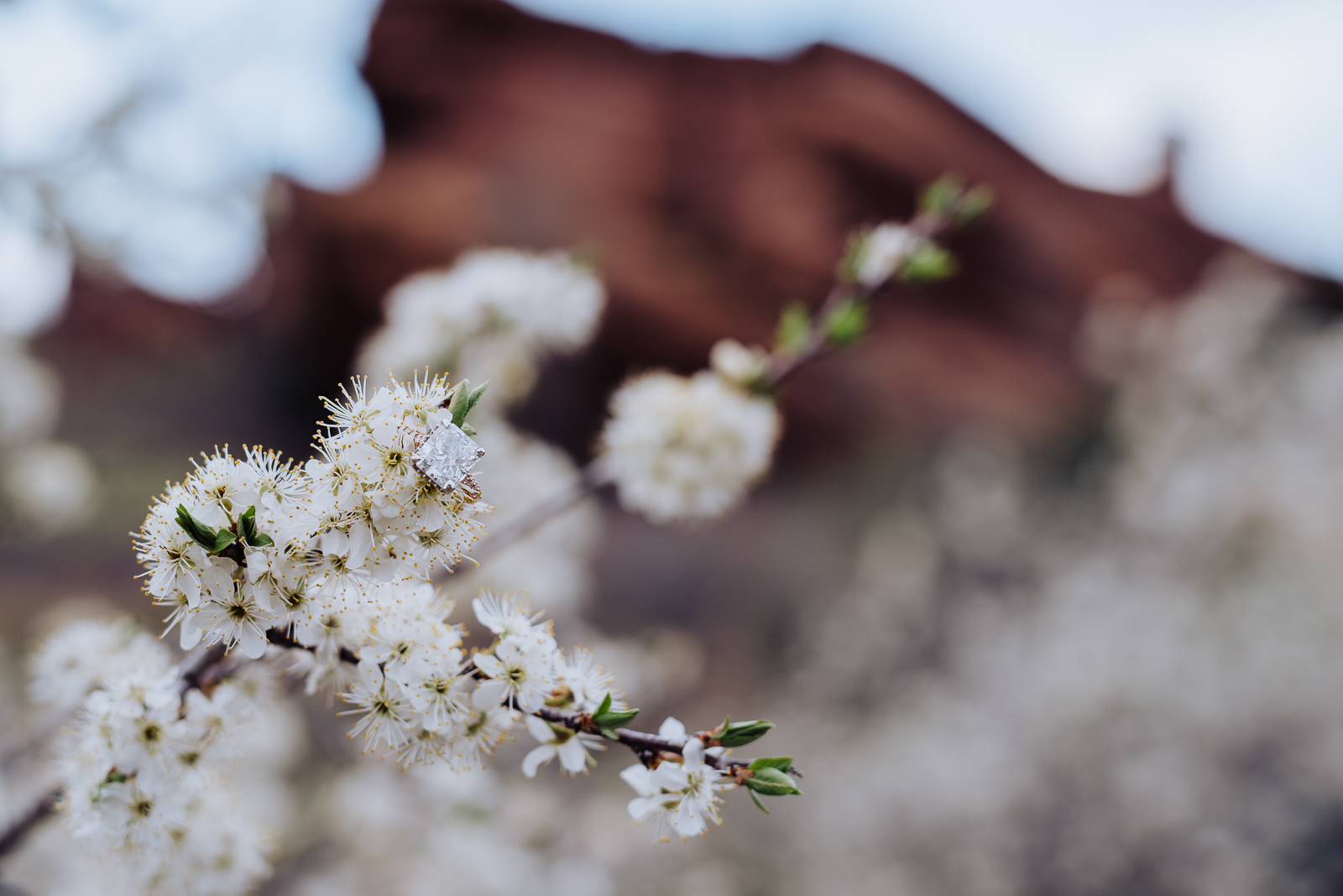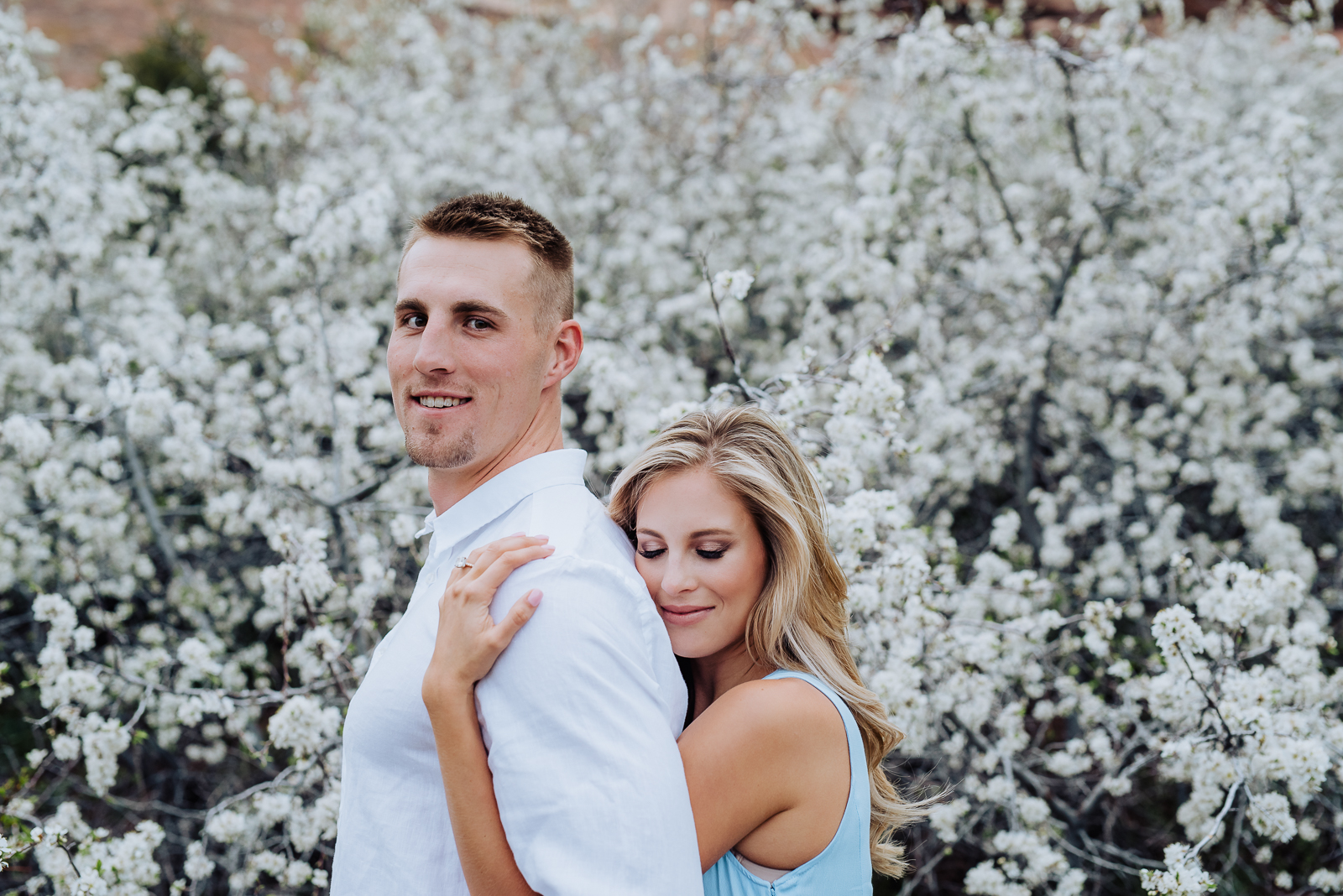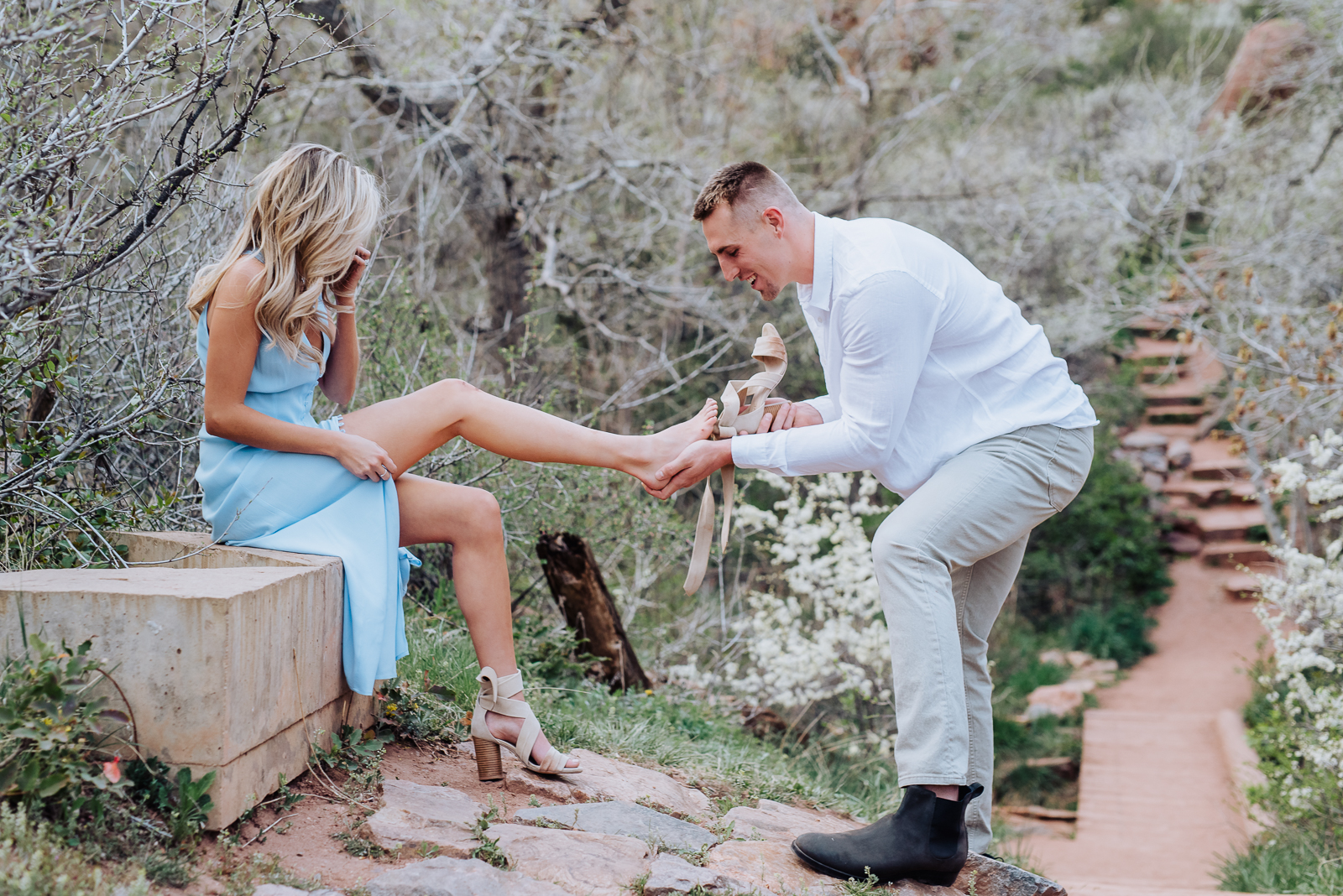 ---
You might also like
---
---