A piggyback ride and some monkey-ing around never hurt anybody! In fact, it's goofy moments like those that bring a family together and make life sweet. Bethany and Joe's family photo session at Meyer Ranch Park in Morrison, Colorado was anything but boring and serious. This family of four is just about as cute as it gets!
The Location
Meyer Ranch Park, as these photos prove, is not only a breathtaking outdoor location among changing fall leaves. This 624-acre park has 4.1 trail miles for walkers, hikers, bikers, and horse riders. Filled with aspen groves and pine forests, this place is sure to fill your lungs with crisp fall air and shadowy soft light.
Goofy Games
Given these fun outdoor features this park has to offer, it's no surprise we were excited to join Bethany and Joe and their two children in the park for some picture-worthy shenanigans. If there's one thing parents love most, it's the sound of their children's laughter. Bethany and Joe's daughter and son were giggle monsters the entire time. Mom's tickle fights and Dad's upside down games are sure to make anyone laugh uncontrollably!
While we swooned over this family's silly fun, we couldn't help but capture their sweetness as well. There was no shortage of kisses on a ground full of fallen leaves or on a trail bench. And while girl and boy gave some sibling love, Bethany and Joe got a few photos alone as well.
If there's one thing we took away from this photo shoot it's that a breathtaking location like Meyer Ranch Park can look prettier with only one thing: a family overflowing with love. Reach out to us to photograph your family photos! If you're looking for some tips on how to display those cherished family shots, check out our blog post here! Thank you, Bethany and Joe,e for letting us photograph your sweet family!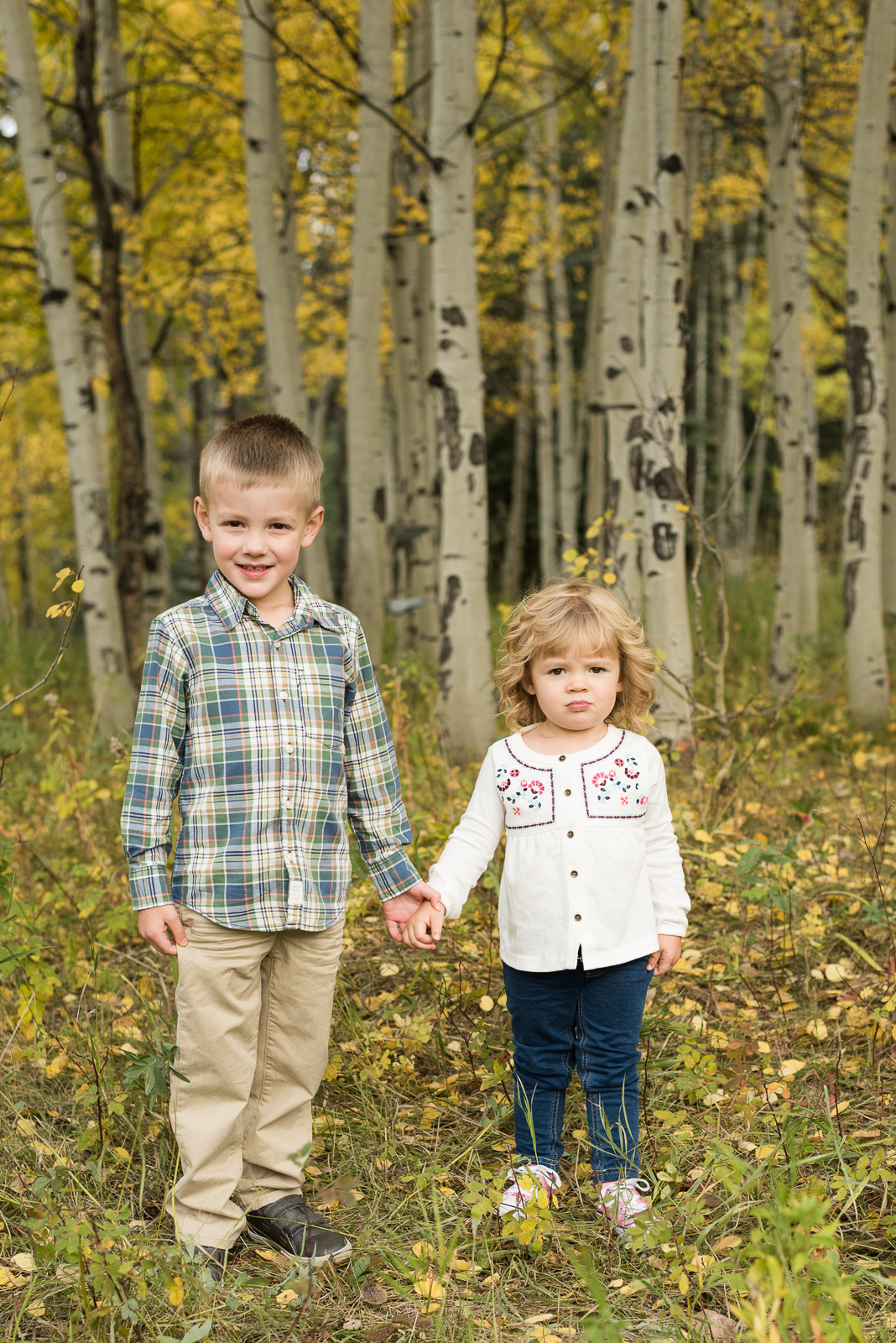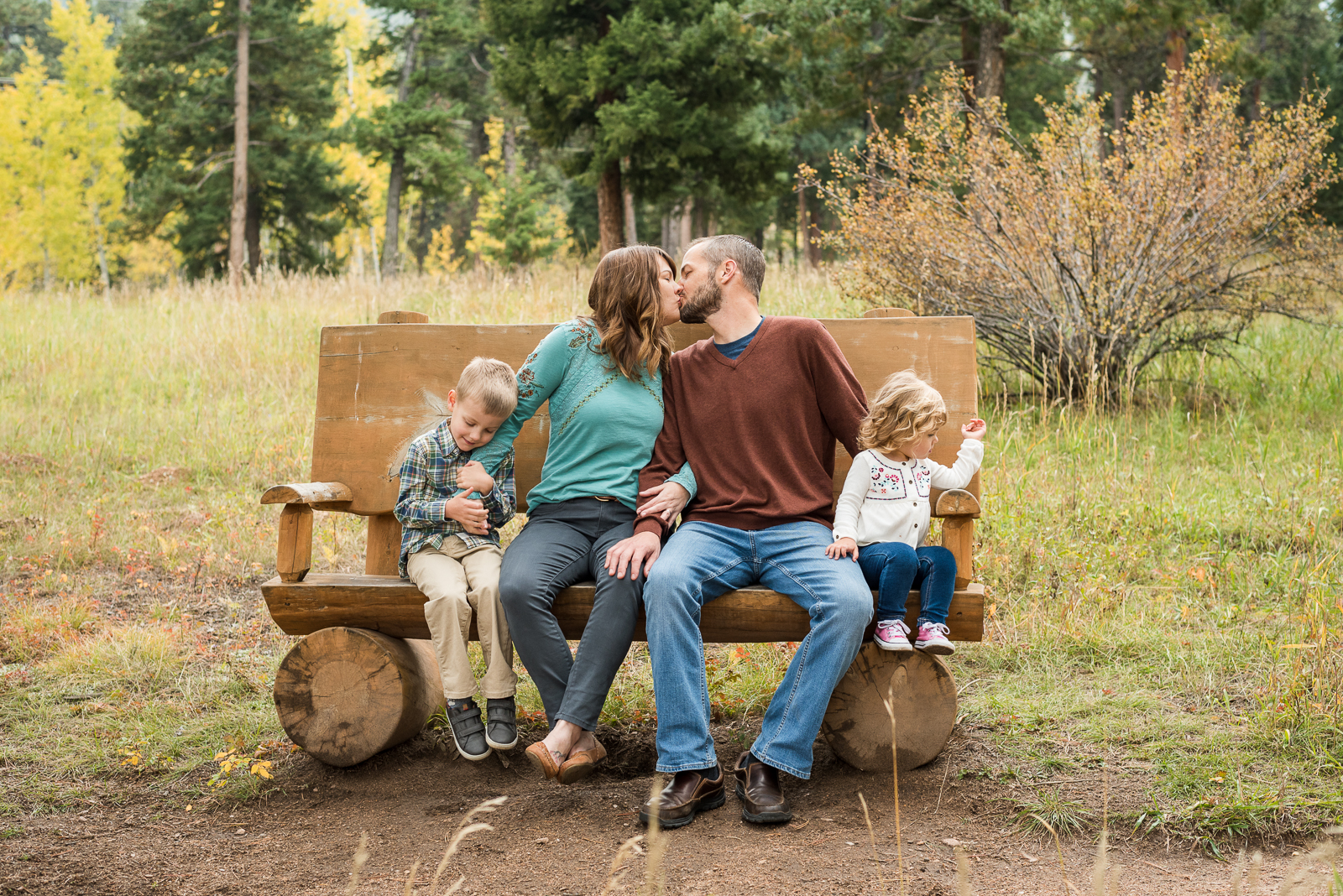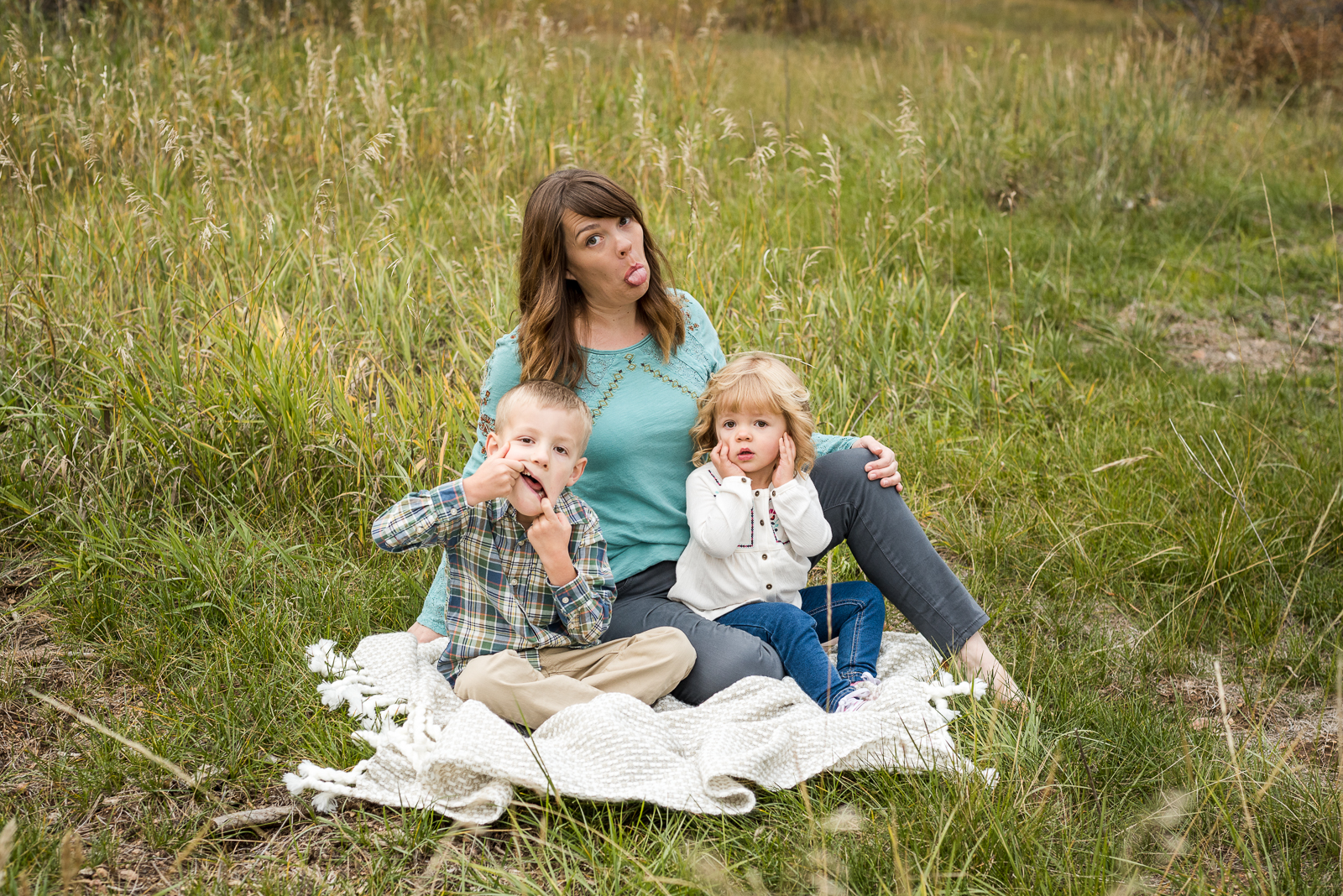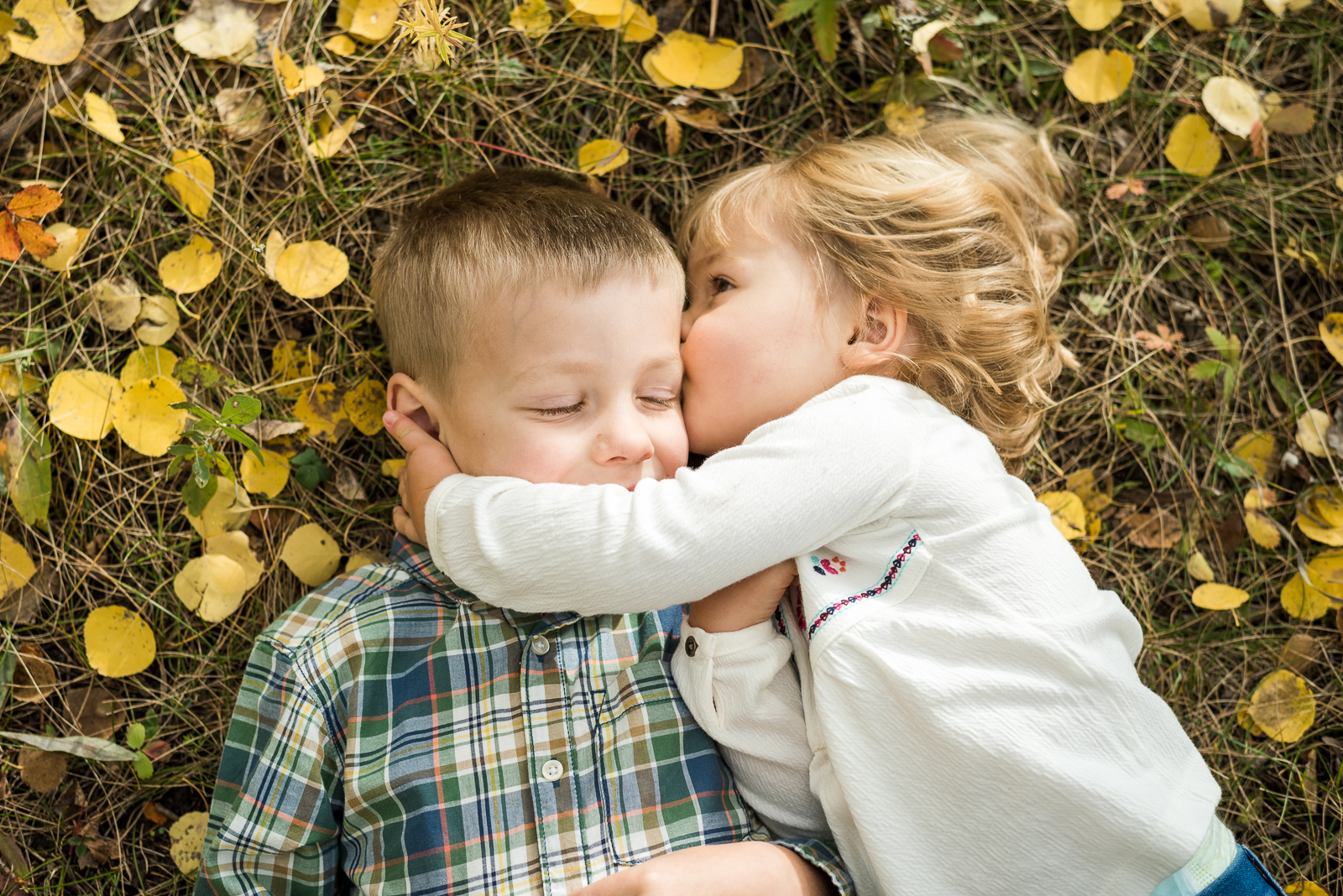 ---
You might also like
---
---