This family is truly living a life of color! Tonia, Sean and their four children invited us to photograph their vibrant RiNo family photos, so of course, we said yes! Denver's RiNo Arts District proved the perfect spot for this family because it matched their bright personalities and expressive dispositions.
Everything is a Canvas
RiNo or River North, Arts District in north Denver is a neighborhood full of wall designs, artistic experimentation, and colorful flares. In addition to all the public art, the streets of this place have a blend of urban charm and unique industrial revival at work. We love photographing families, couples, and individuals here because the neighborhood's personality often works well with the people themselves. Each wall tells a story and walking along alleyways and down corridors are like a fun game of hide-and-seek for the perfect photo backdrop!
To see what we mean when we talk about personality and paint, check out our other RiNo photography here!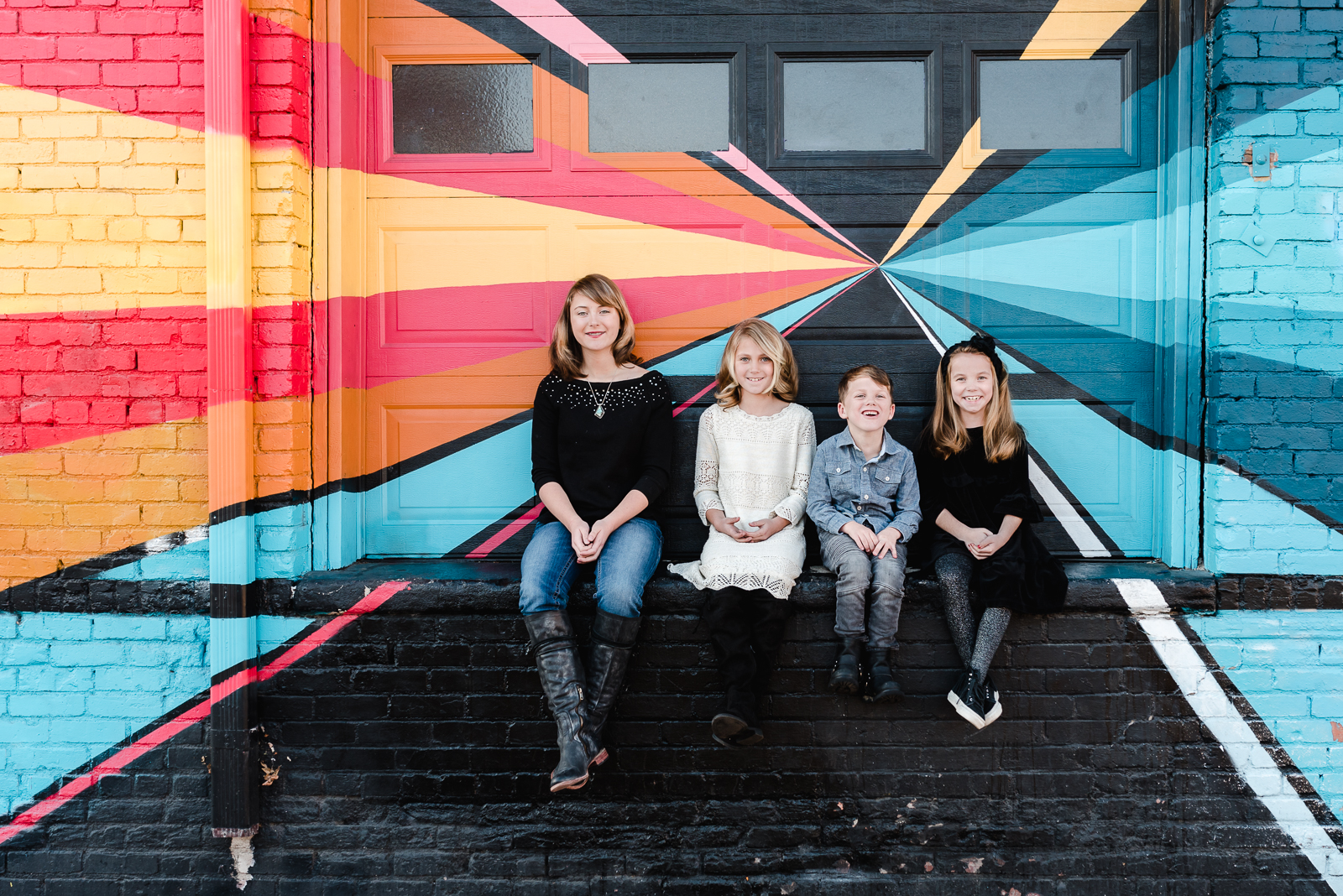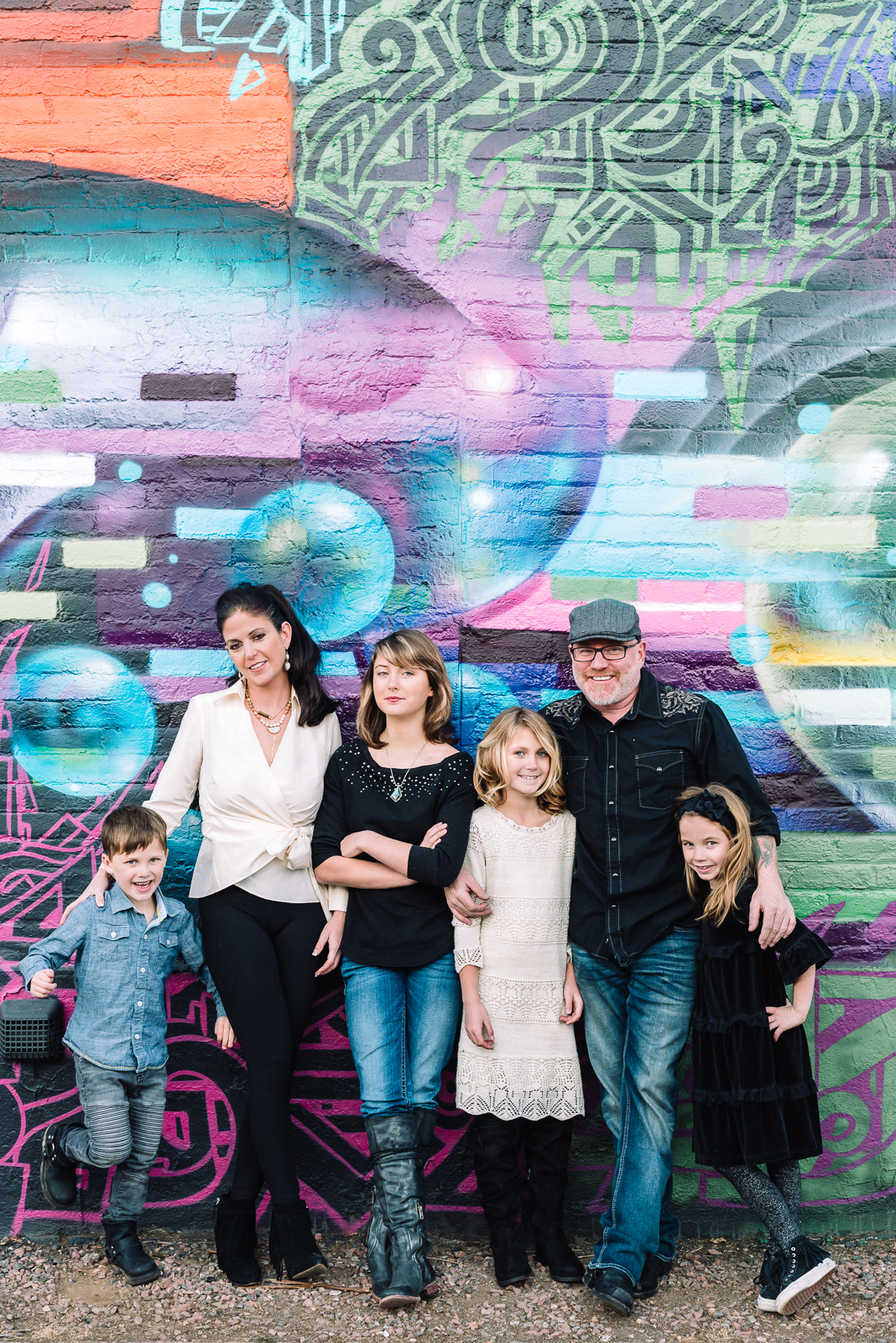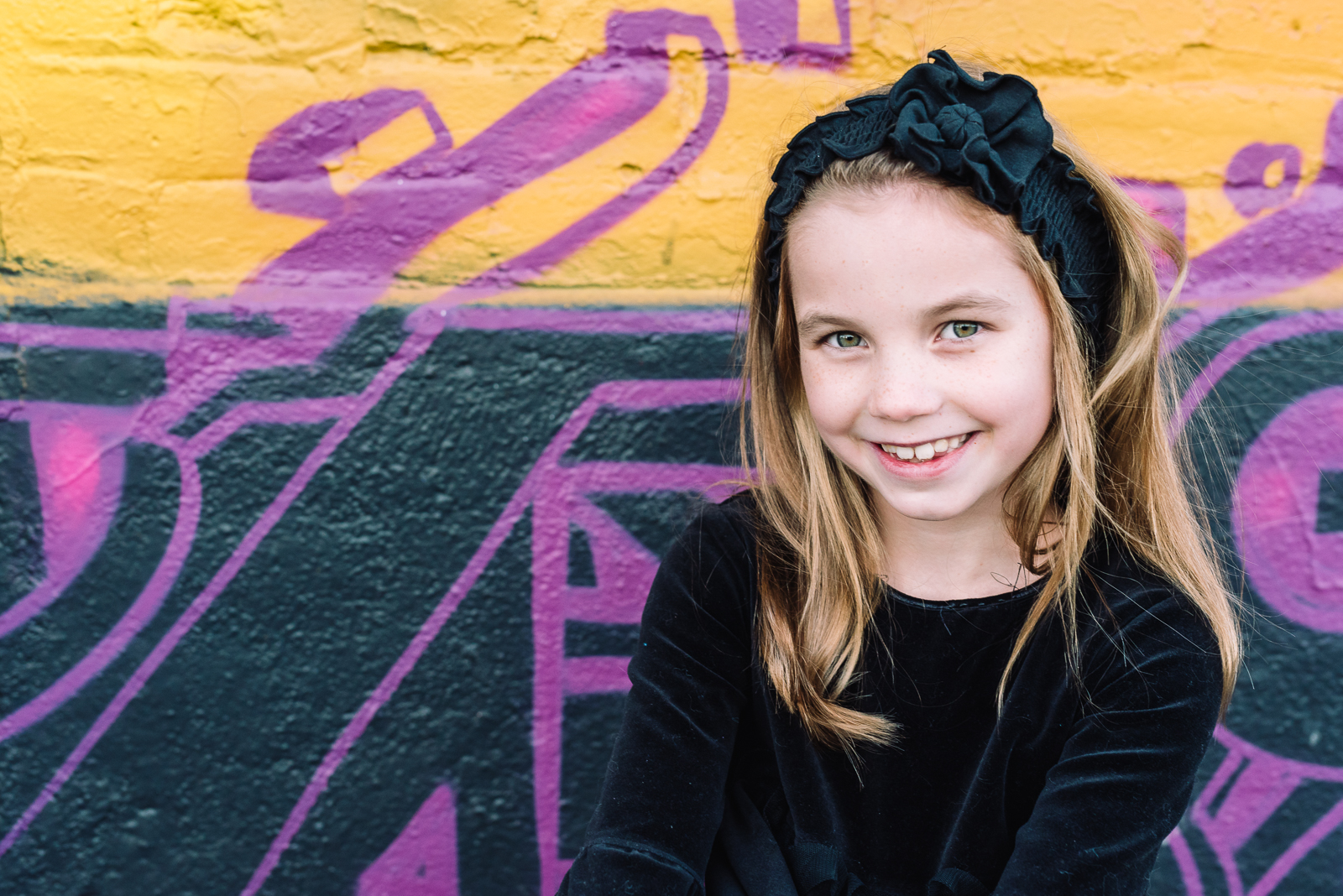 Oh Happy Day!
Tonia and Sean shared their beautiful four children with us, and wow did we have a good time with this crew! Dressed in blacks, whites, and jeans, this family of six had all the giggles and goofiness to share. Wall after wall provided bursting color for their silly faces and piggy back rides. Three sisters and one brother made the most adorable combo, for each had their own signature pose to show off. Dad and son had matching hats that made for some fun looks when set sideways. Plus, these candid laughs always make the best photos. No one likes photos that are too posed and stiff, but we had no problem avoiding that issue!
Overall, this day with this family was the perfect reminder to appreciate life's moments. Every minute is an opportunity for a joke or a joy ride on dad's back. Thank you for making our day a whole lot brighter!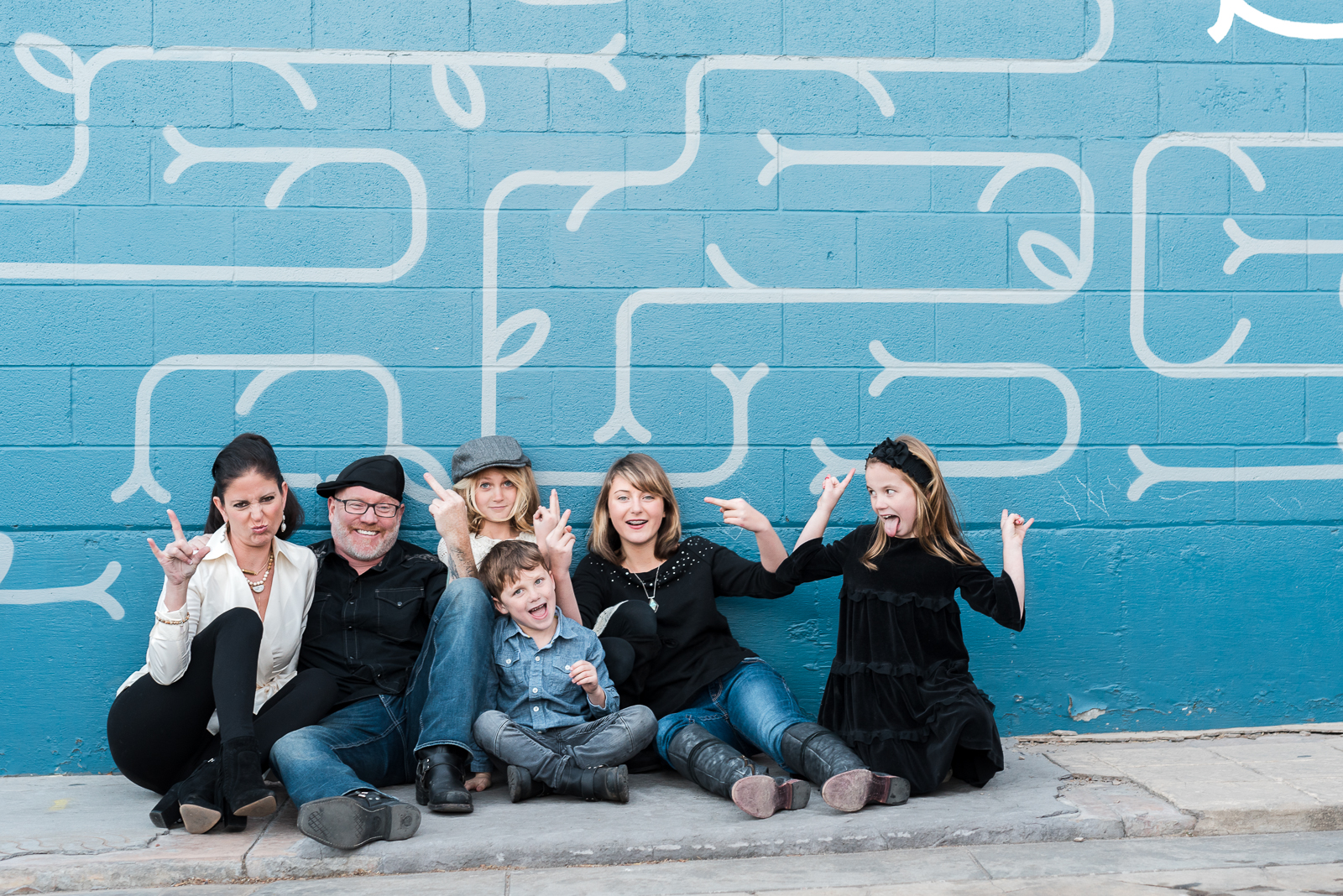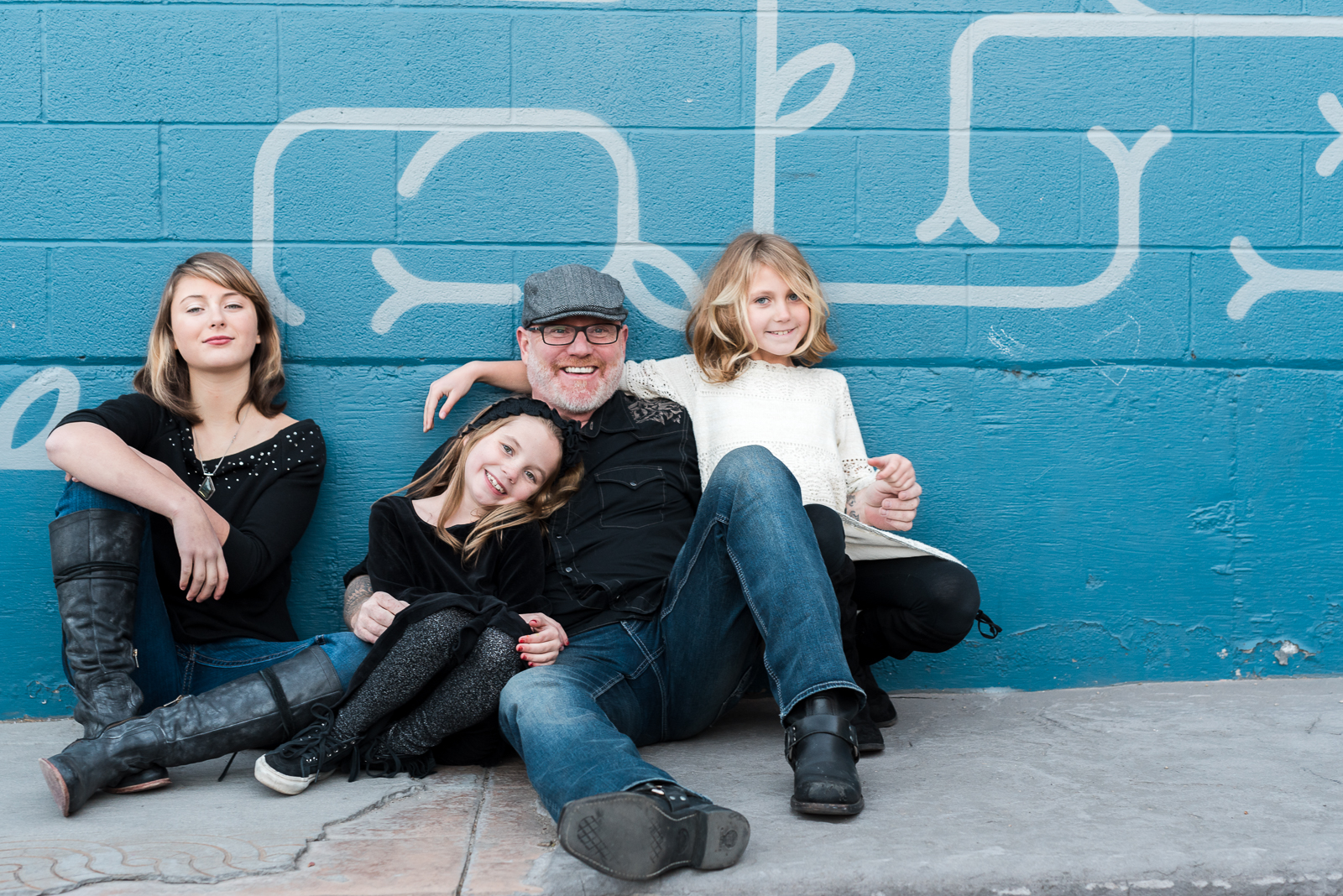 ---
You might also like
---
---