While traditional weddings are all good and well, elopements offer an entirely underrated opportunity to focus on the most important aspects of a new marriage. Personal and intentional, elopement weddings are a blast to be a part of! We loved capturing Deborah and Kevin's intimate elopement photos in Colorado because they made clear what was most important: marrying one another.
What's the Buzz?
Most couples want to escape the stress of planning a big wedding and considering family and friends' opinions and feelings. Elopements allow couples to sidestep all the pressure that comes with planning and just focus on marrying one another. We are big fans of this untraditional wedding route, and we even wrote a blog post about it! Check out, "The Importance of Weddings Photos | Especially for an Elopement" post!
Considering if an elopement wedding is right for you? Check out "The Pros and Cons of Eloping" by Sandy Malone!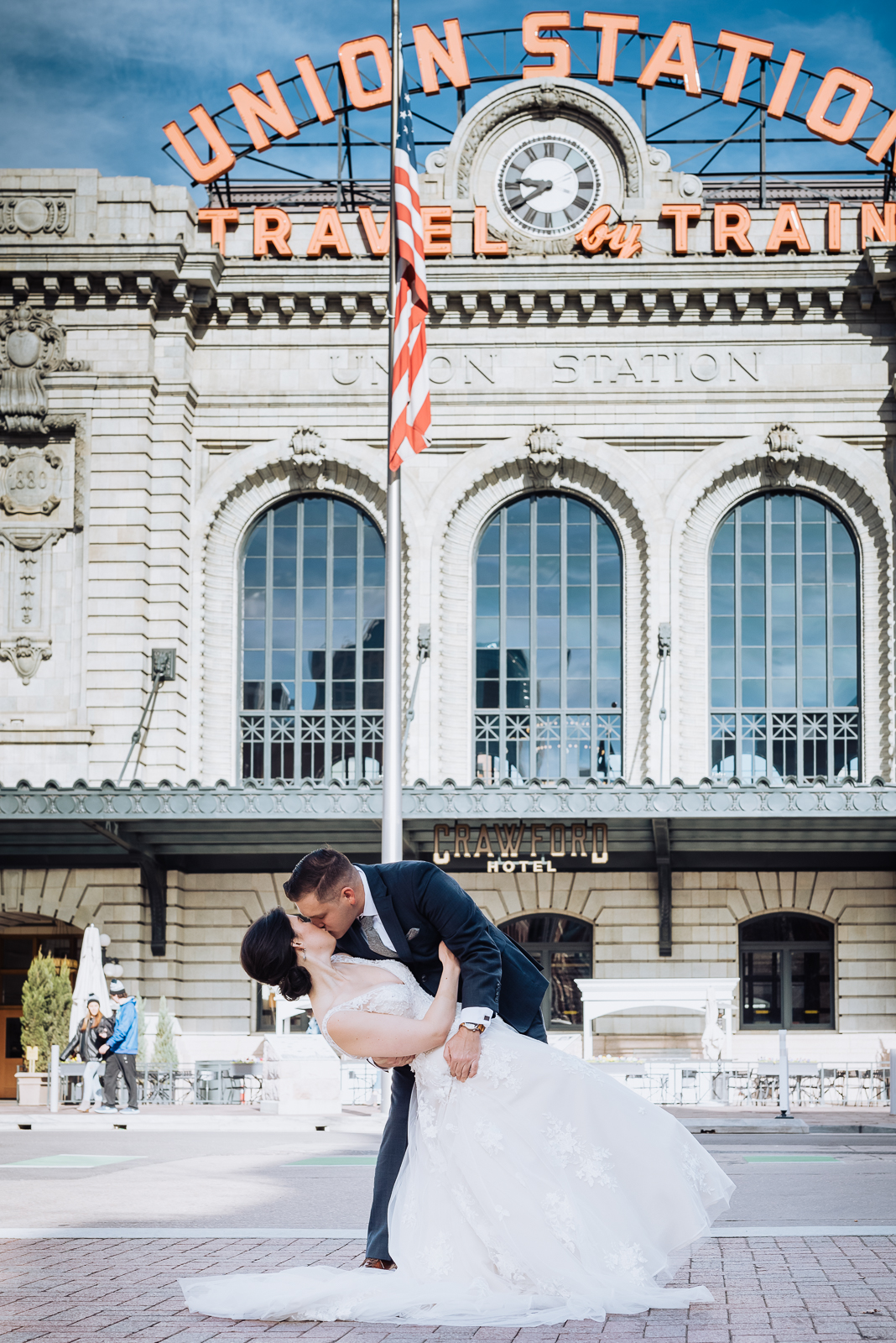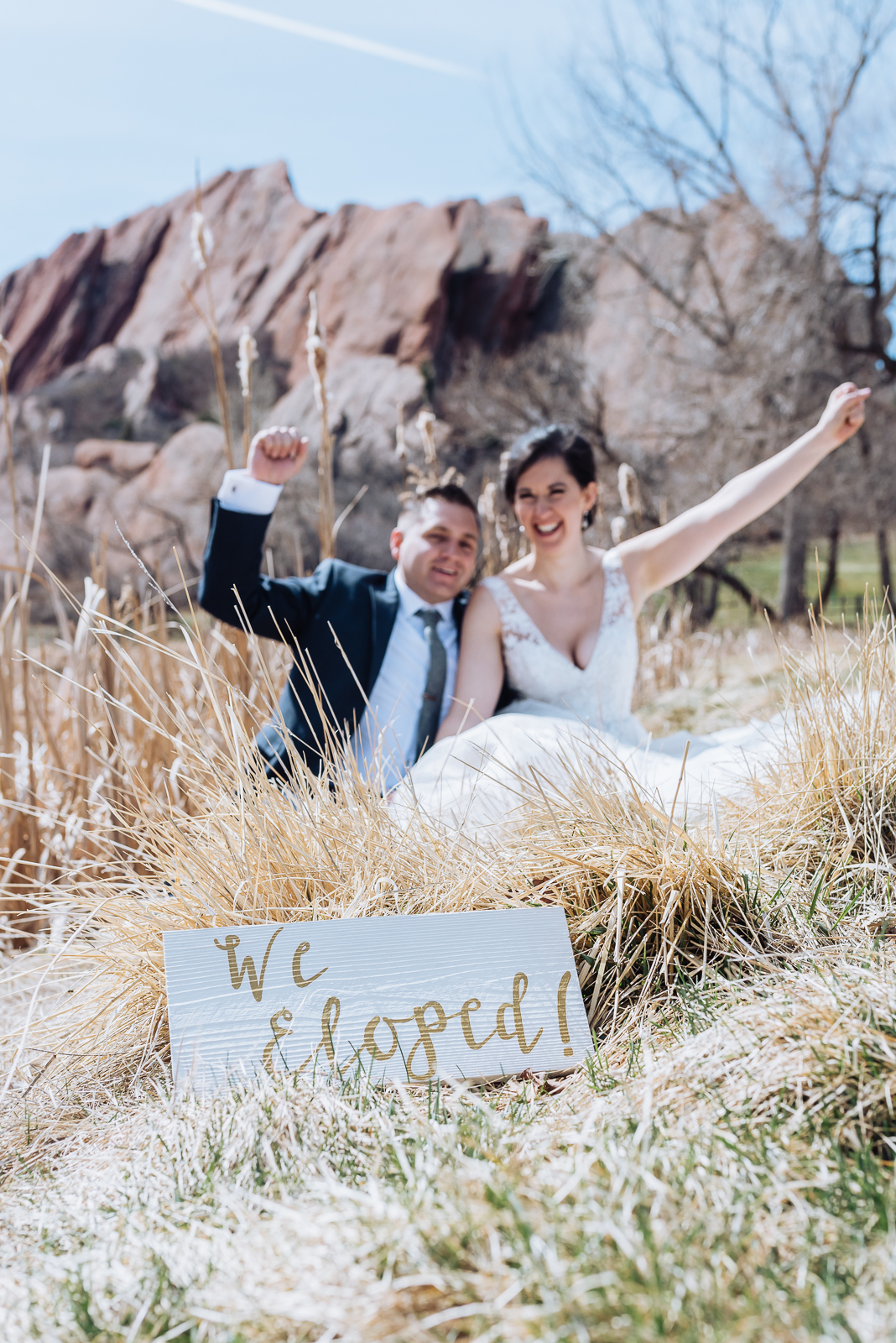 True Love Inside & Out
Deborah and Kevin went from a luxury indoor setting at Denver's Oxford Hotel to an outdoor dream venue at Arrowhead Golf Course. These venues proved the perfect spots for Deborah and Kevin's elopement photos. The Oxford's white walls and elegant décor made the bride and groom glitter and gleam beautifully. The space also has enormous windows that provide the most spectacular lighting! These two needed no big ceremony – they shared an intimate first-look moment and relaxed on the velvet couches and even in the hotel elevator!
And just when they were ready to travel to the golf course for some outdoor photos, we learned that Deborah came totally prepared. Her "something blue" was the comfiest blue flats that were perfect for traveling the streets of downtown Denver!
To finish off the day, these two took some stunning photos at Arrowhead Golf Course! With gorgeous Colorado rock formations and a lake as backdrops, this couple was eager to show off their love for one another with every kiss and hug. Vows were shared and rings were exchanged, and before we knew it these two were an official married couple!
Thank you, Deborah and Kevin, for an unforgettable experience! It is special to watch a couple celebrate one another as truthfully as you two do!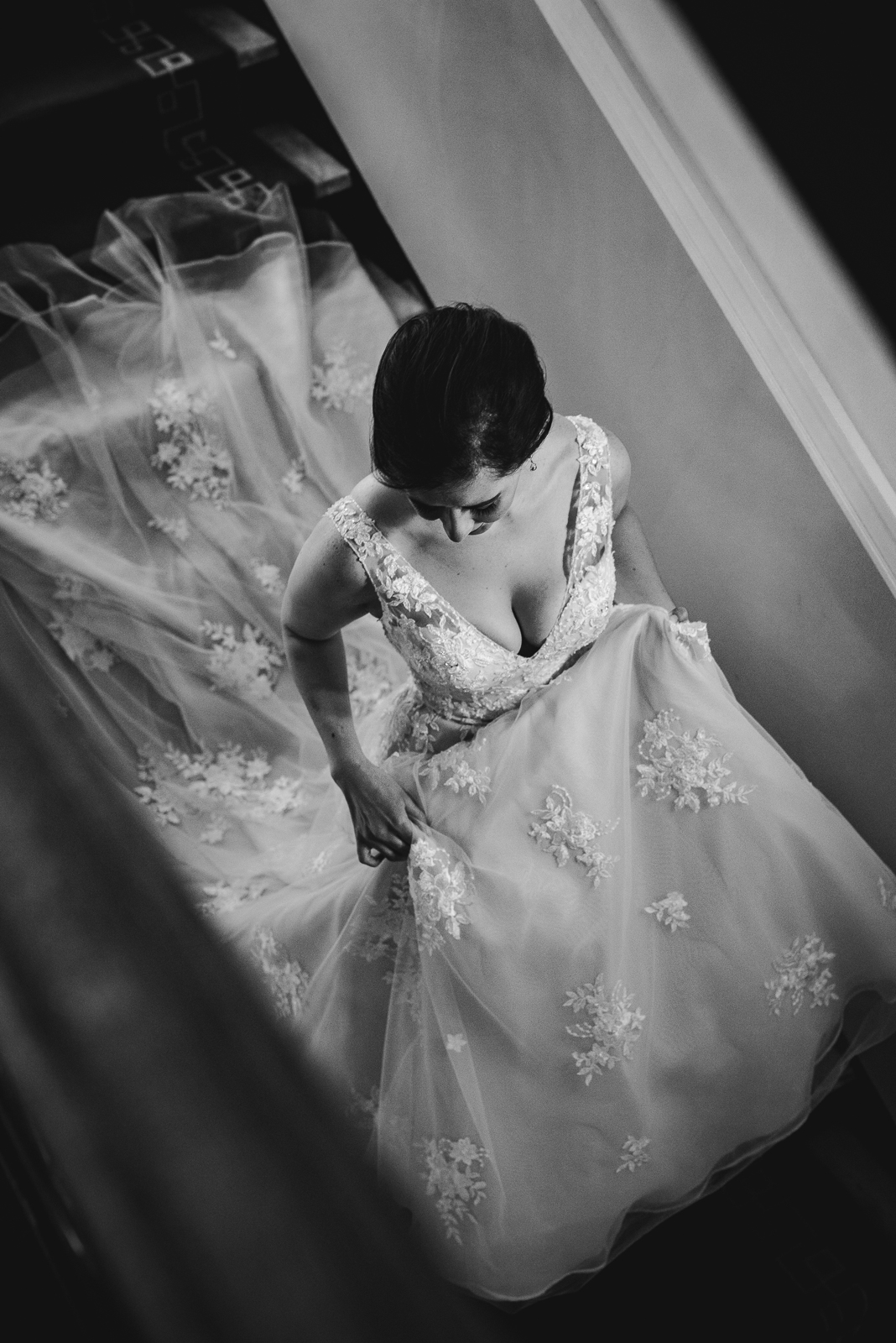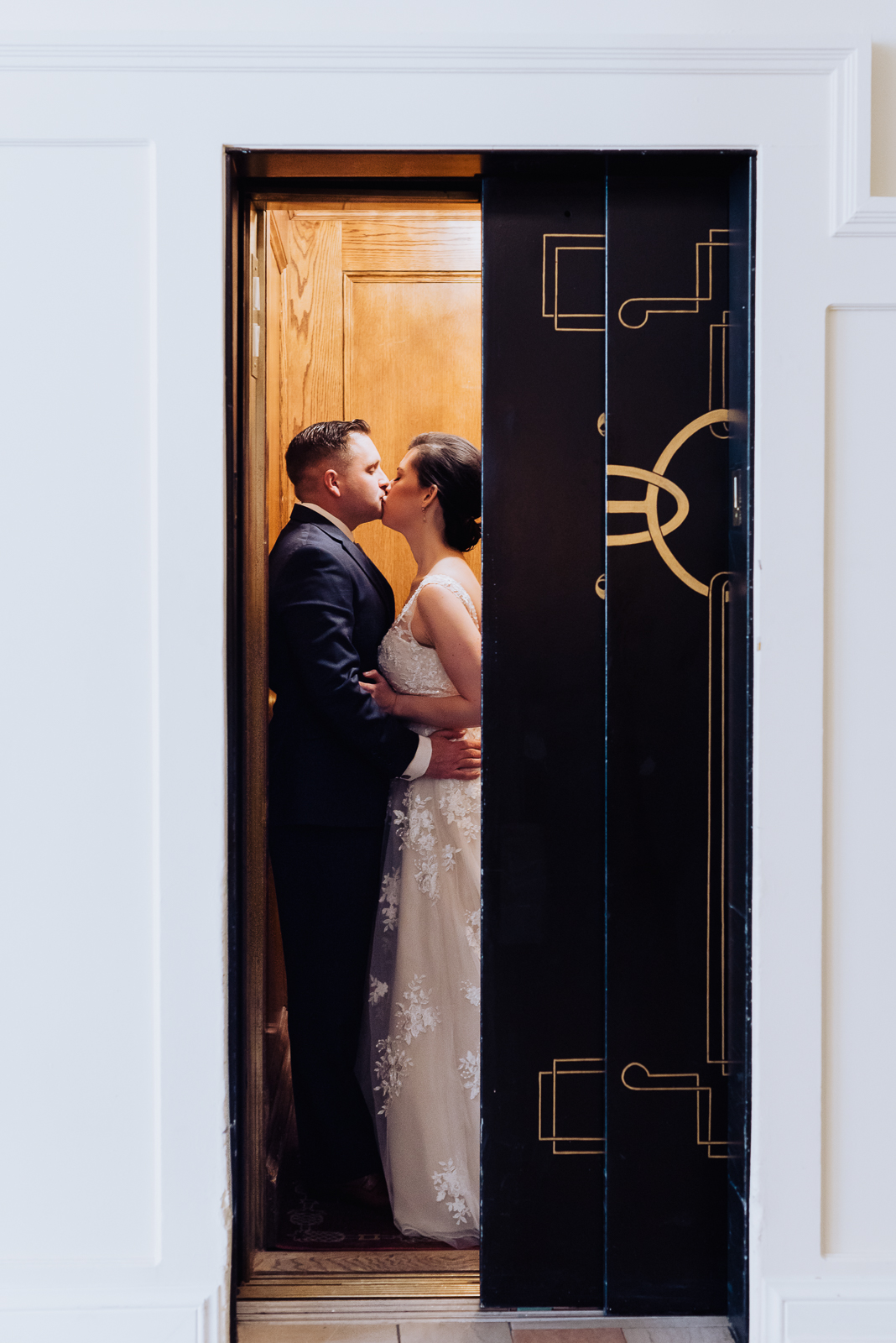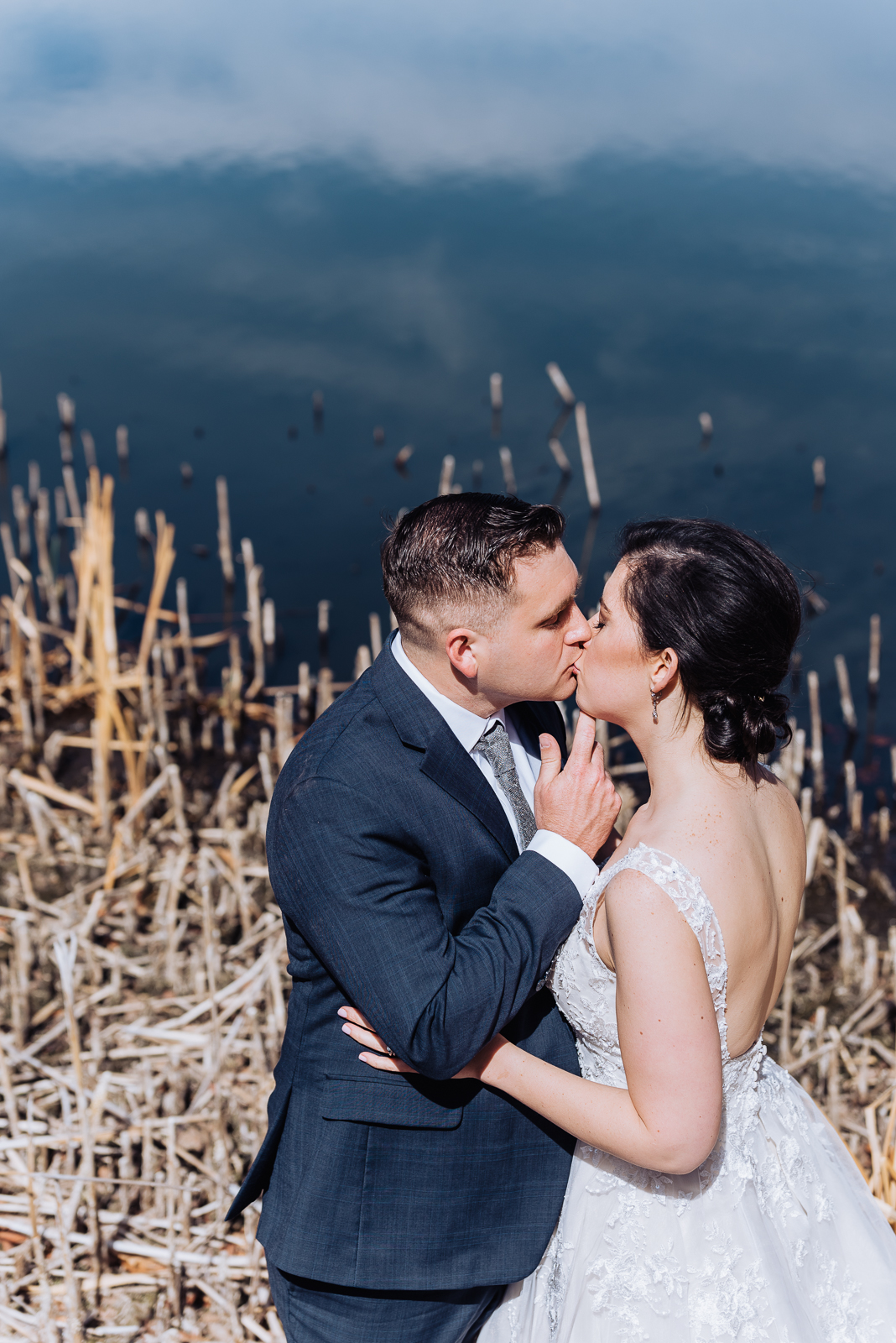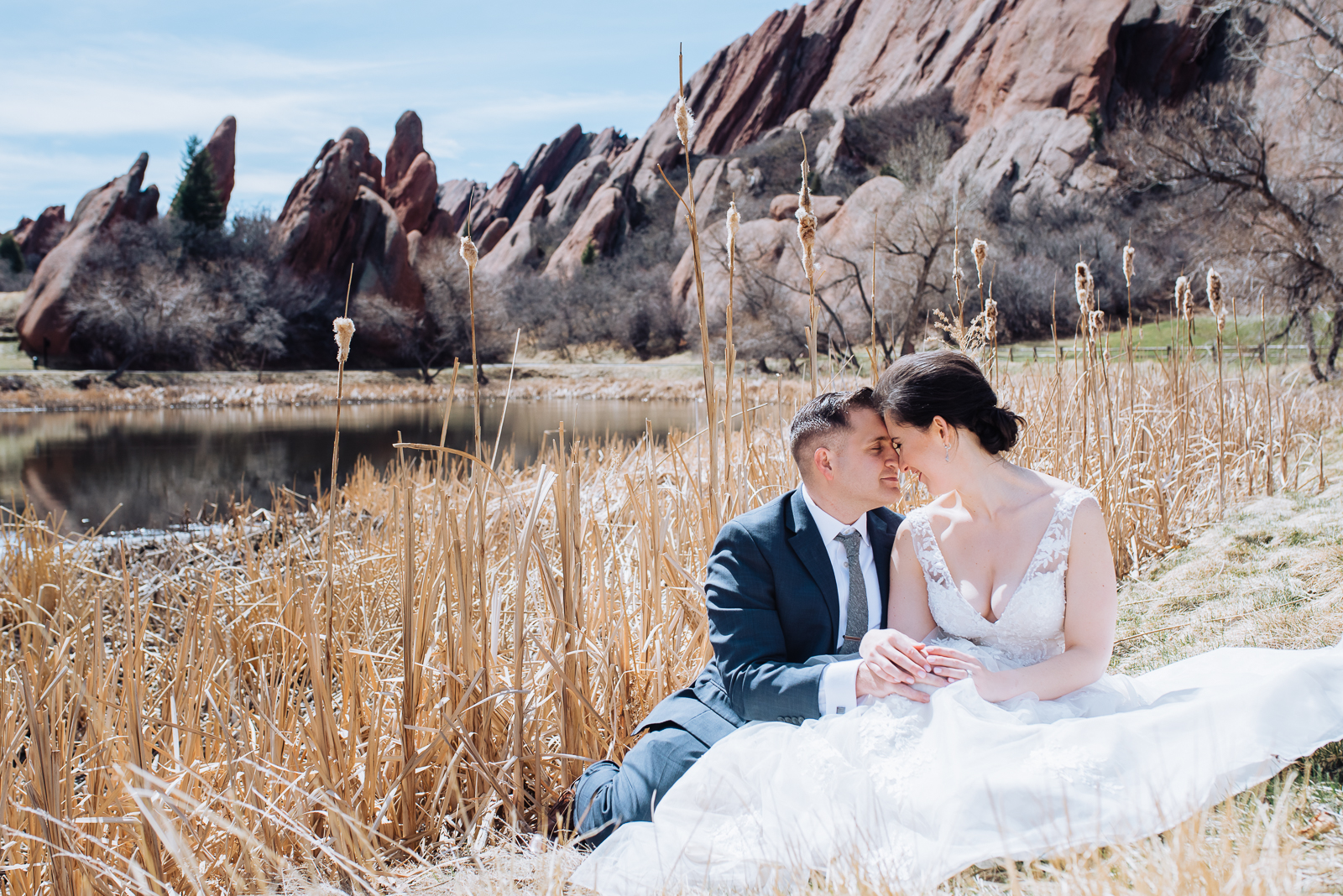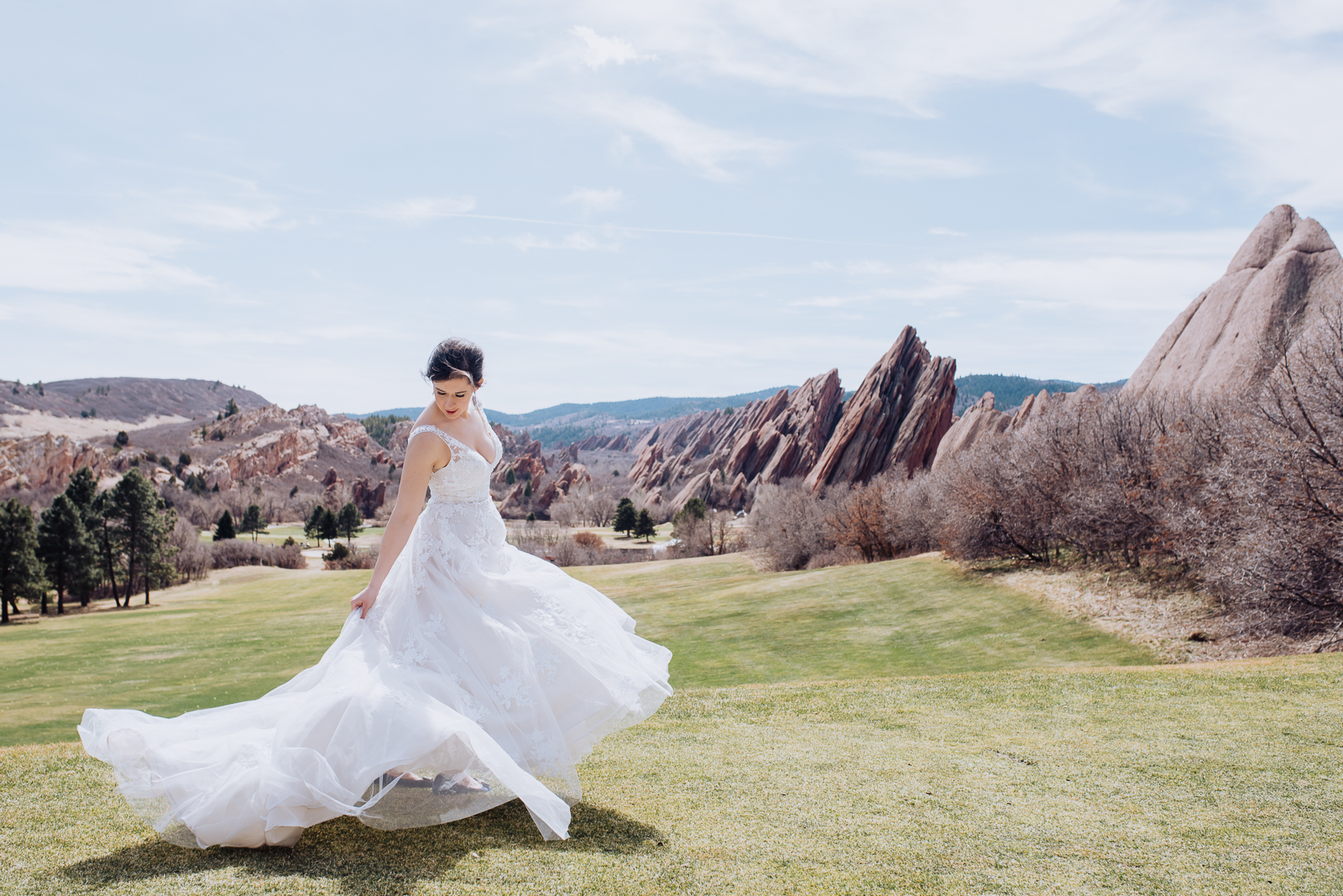 ---
You might also like
---
---