This gorgeous destination wedding took place at the Cala Luna Hotel in Tamarindo, Costa Rica. Gretchen and Zach shared the moment with their family and friends for an unforgettable wedding celebration. Their special day showcased personalized DIY touches and tropical, beach vibes.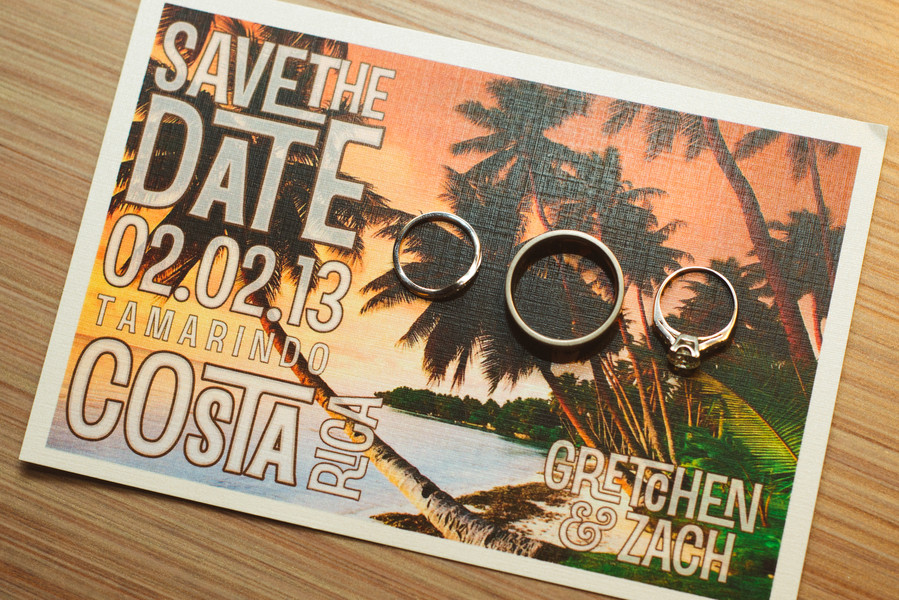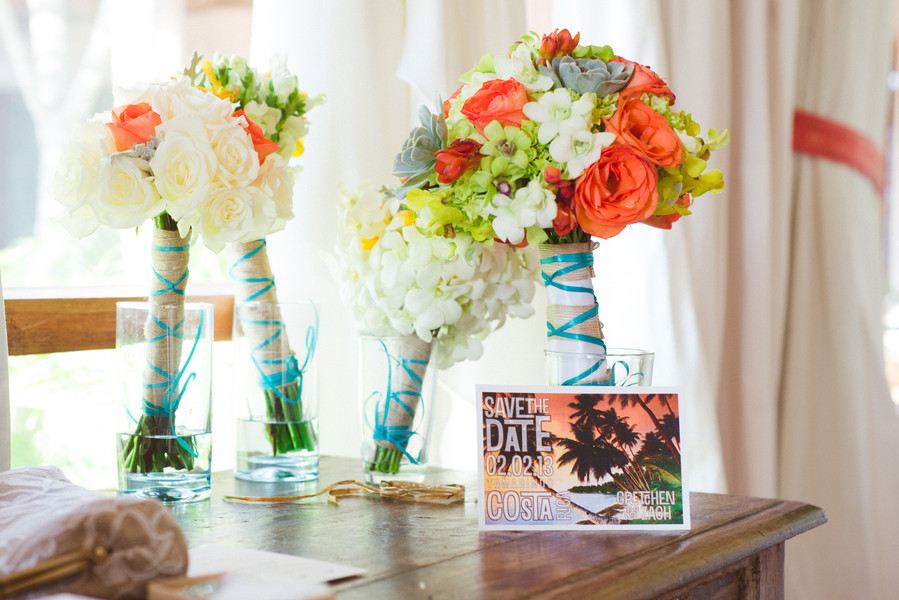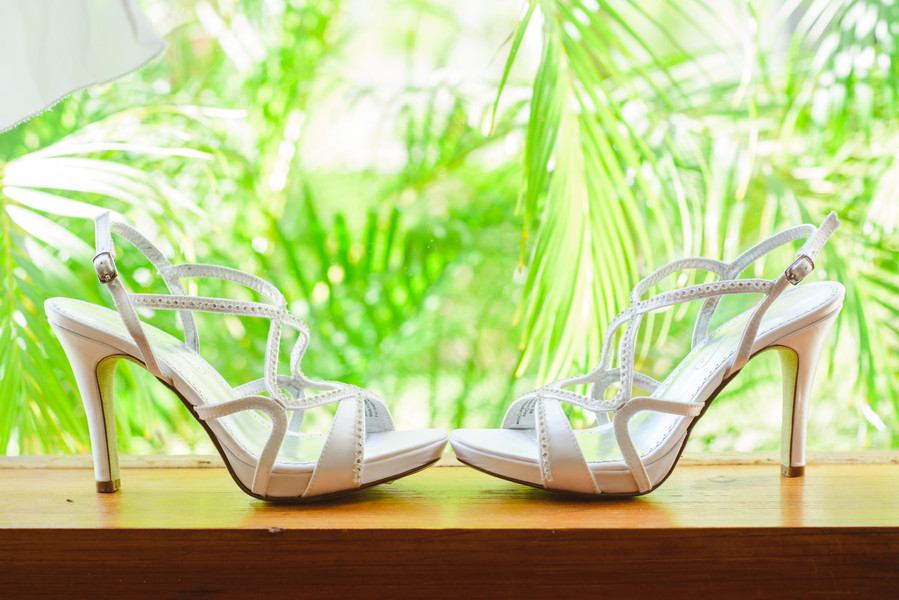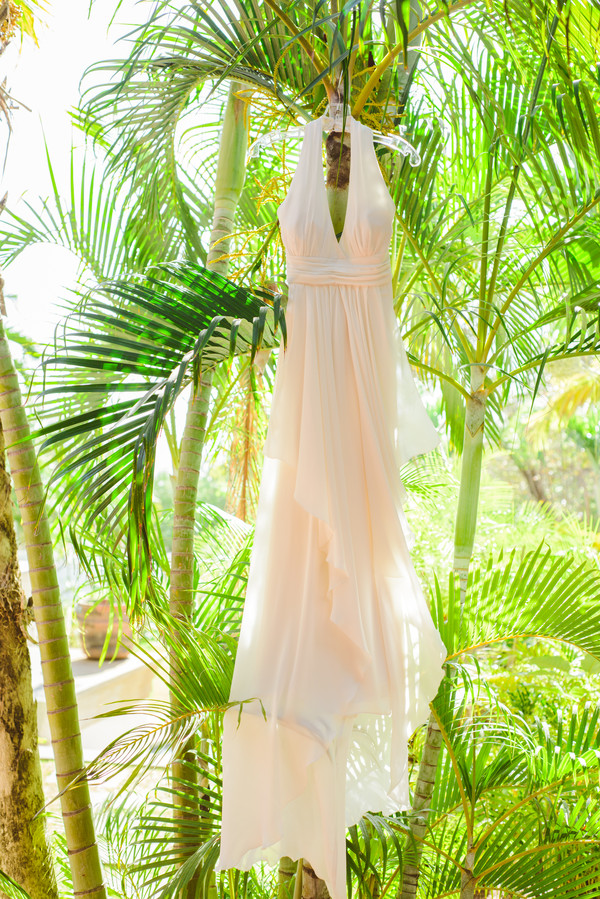 Costa Rica
Between the Caribbean Sea and the Pacific Ocean, you'll find Costa Rica. It is one of the most biodiverse countries in the world. Costa Rica contains 5 percent of the world's species of animals along its 800 miles of coastline. The landscape is teeming with towering volcanoes, mountains, and lush rainforests. Costa Rica's long stretches of spatial tropical beaches and hundreds of crystal-clear lakes and rivers are the embodiment of paradise. It is a flawless blend of relaxation, culture, fine cuisine, and wildlife. Not to mention, Costa Rica holds an average temperature of 70 degrees year round!
Located within the Central Pacific coast is the picturesque Manuel Antonio, National Park. The park was created in 1972 to protect the delicate habitats and enrich biodiversity within the area. Manuel Antonio has plenty of activities for all ages! Whether you want to get in touch with nature, or have a superb dining experience by the beautiful white sand beaches, Manuel Antonio is the place to be!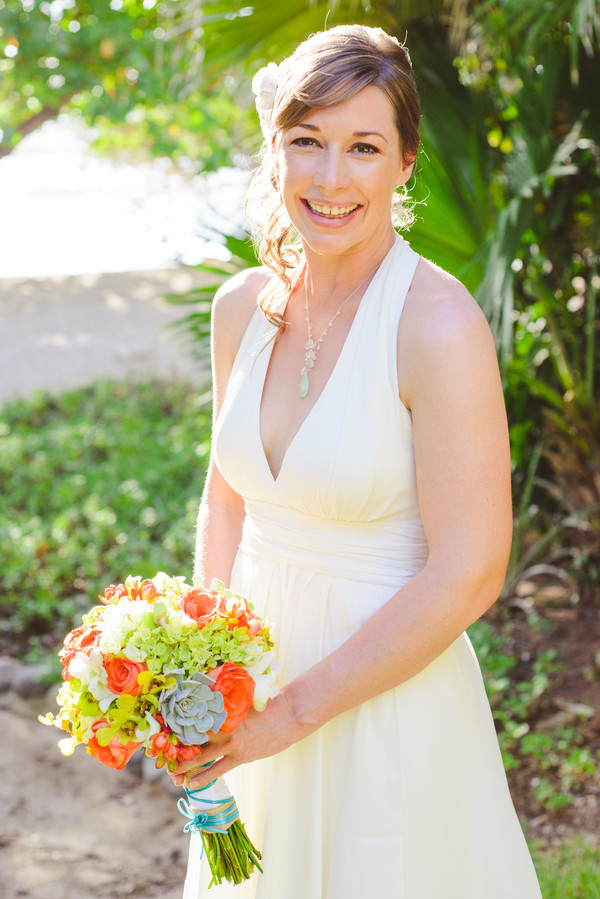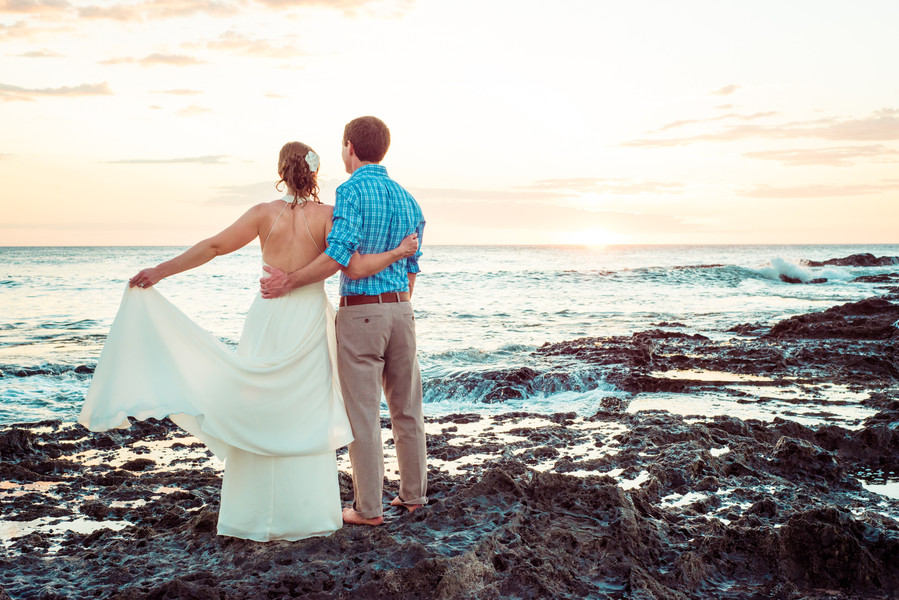 Neighboring Tamarindo Beaches
The different beaches in the area offer a variety of activities. Tamarindo Beach is known for its crashing waves offering great swimming, surfing, fishing, and water sports activities. After sunset, the lively nightlife embraces the city.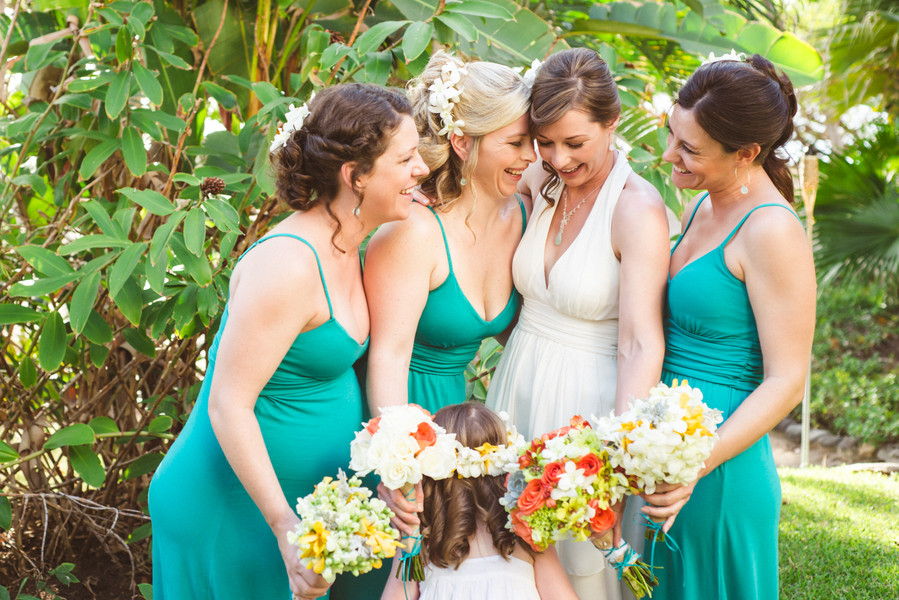 Another peaceful paradise just north of Tamarindo is Grande Beach. It is best known for the Leatherback Sea Turtles that migrate to lay their eggs between November and April. Leatherbacks are the largest of all living sea turtles and can grow up to 8-feet long and over 1,000 pounds. These gentle giants dig pits up to a meter-deep to bury their eggs before returning to the sea. Come observe the Leatherback Sea Turtles in the evening, maybe with some wine!
South of Tamarindo Beach lies Langosta Beach, known for its radiant white sand, relaxed atmosphere, and calm surf spots. Also, with beautiful sunsets and fascinating tide pools, Langosta Beach is a great beach that offers something for the whole family!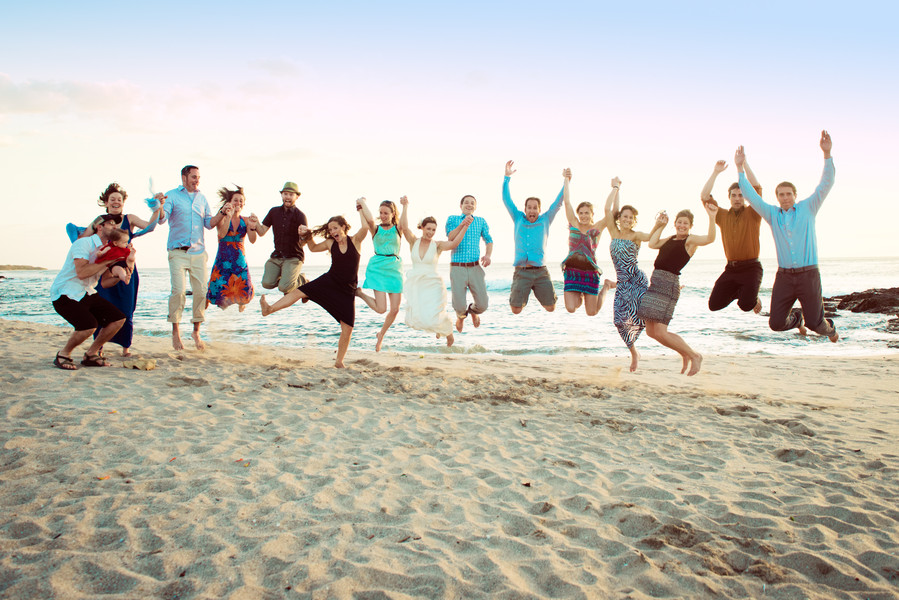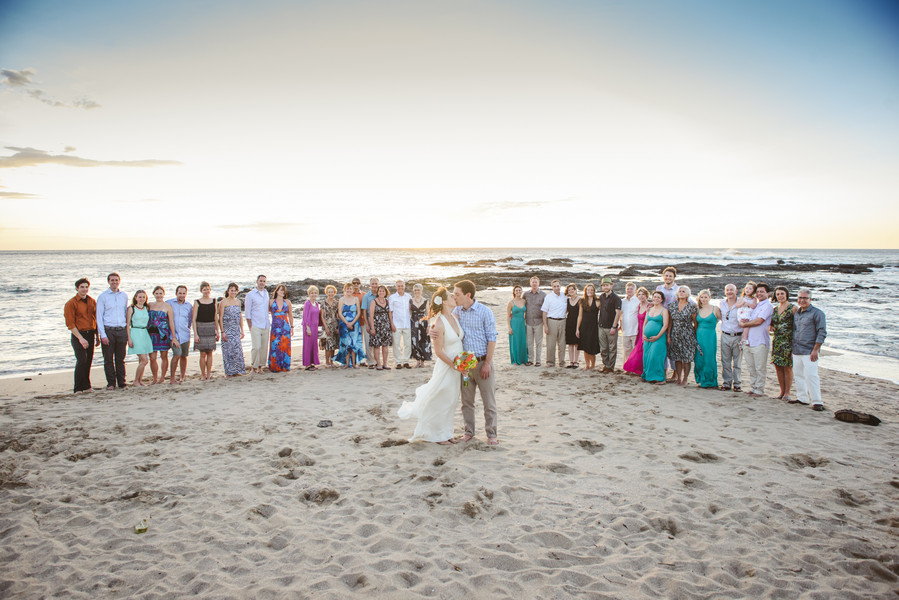 Cala Luna
According to TripAdvisor, Cala Luna is among the "Top 10 Hotels in Central America," and we can see why! This 4-Star boutique luxury hotel in Costa Rica offers plenty of Activities and Adventure Tours;From zip lining, surfing lessons, and paddle boarding, to scuba diving, a Spa Treatment, and Massage. Cala Luna is one of the most desirable destinations. In addition, tours include full day trips to volcano adventures at Rincon de la Viejas where you can try out other activities like canyon canopy, rappelling, rafting, or enjoying the thermal waters.
Whether you are thinking of a wedding in a stunning, exotic location or the comfort of your own backyard, we would love to team up to make your beautiful wedding the destination of your dreams!
Last, but not least, thanks to the wedding planner Aimee Monihan at Tropical Occasions for planning such an amazing wedding!
---
You might also like
---
---