Here at From the Hip Photo, we are firm believers in the photo booth! While some people might assume that photo booths are only for informal events, we think they can bring entertainment to any celebration. In fact, we think couples should consider a wedding photo booth when planning their big day. In the age of the selfie, we are always taking amusing photos of ourselves and loved ones almost every day. Weddings are no exception! Photo booths help make capturing those special moments even more fun! Even celebrities like Kim and Kanye are on the wedding photo booth train.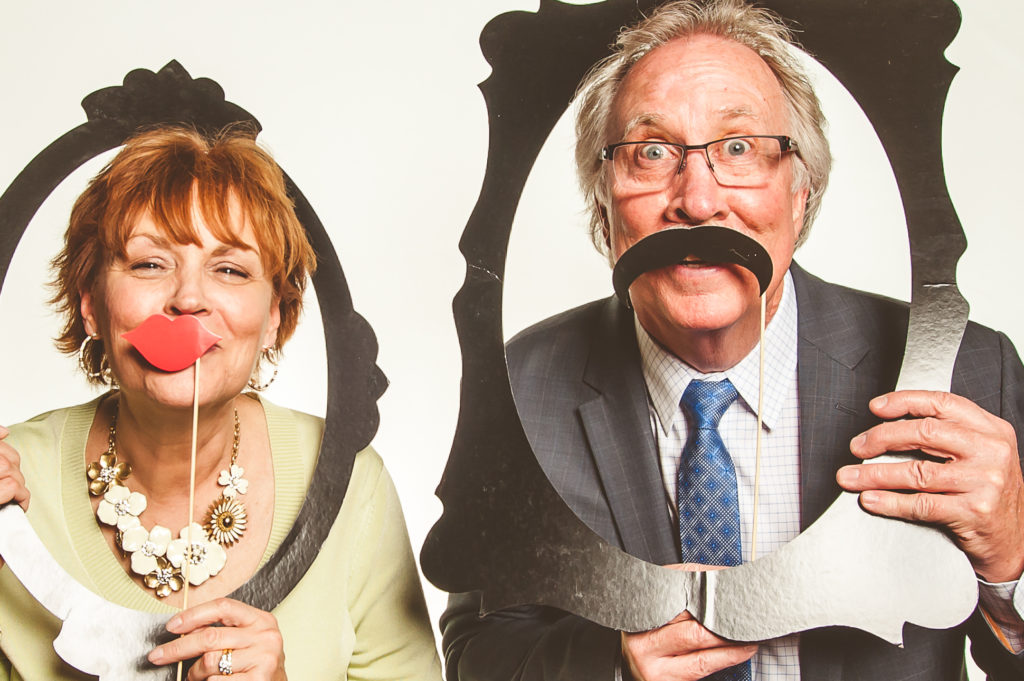 So Much Time For Activities!
There's a lot that happens at a wedding. Your guests are going to be busy participating in dances, meals, and toasts. Why not ensure that one of these wedding activities gives them something to take home at the end of the night? Even the most enthusiastic wedding guest needs a break from dancing the "Cha Cha Slide" at some point.
Memories Galore!
Wedding photo booths are enjoyable for all ages. They allow everyone, from an adorable 3-year-old child to your grandma (we're amazed she's awake after 9 p.m.), to get together and join the fun. A wedding photo booth will bring memory-making power to your special day without much effort on your part.
Share the Love!
The best part? Guests immediately receive a copy of the photos they take! In addition, all the photos can be uploaded online. With hardly any effort, you've allowed your guests to help document your big day, while giving them something to share with one another in the process. So give it a try! We think you'll agree that a wedding photo booth is a fun way to make memories.
Want some more inspiration? Earlier this year, Tegan and Travis had an adorable photo booth at their wedding. Check it out!
---
You might also like
---
---