For a rather large number of Americans, the phrase "beefsteak dinner" doesn't even sound real. We all know that Steak is a particular cut of beef, but a beefsteak? Trust us, that cut exists too.
Believe it or not, beefsteak dinners have been around since the late 1800's, first emerging in New York City. The dinner started as an event full of just guys being dudes, and believe us when we say they have developed in a number of ways! Let us take you on the beefsteak dinner journey, and also take a look at the 2017 MCA Beefsteak Dinner we were lucky enough to capture!
For past reference as to what a beefsteak dinner used to be like, take a look at Joseph Mitchell's "All You Can Hold for Five Bucks". Published in The New Yorker way back in 1939, it's safe to say he knows the tradition of the beefsteak dinner quite well.
The Beefsteak Dinner Setting
Saloons, Taverns, and dark and damp cellars were where Beefsteak Dinners took place when prohibition was a pressing topic. Even though these dinners started out as men-only events, we can only imagine the last thing they wanted was their wives to see them covered in. Grease with beer coming out of their ears? Yeah, right.
The Beefsteak Dinner Guest List
Like we said earlier, beefsteak dinners started out as a men-only dinner! During the 1920s, the 19th amendment granted women's suffrage and the 18th amendment allowed mixed drinking. Women could join the feasting and drinking festivities.With the admission of women, came the change in menu items. The menu also incorporated salads and fruit cups. It even grew a wider range of alcoholic beverages other than just whiskey and beer. You can also bet a pretty penny that the attire changed! Men started wearing more formal suits and tuxedos…we can only imagine who they were trying to impress!
The Beefsteak Dinner Purpose
They originated among the working class as a celebratory meal. Some say butchers started the practice— sneaking cuts of beef after work to drunkenly devour them during their Saturday night adventures. Whatever the reason may be, they eventually came to be a way to fundraise for politicians or to praise friends or celebrities. Beefsteak Dinners have become an opportunity for fundraising, years past its origin.
The Beefsteak Dinner Traditions That Remain
No utensils. We're serious, steak can be finger food.
Now, depending on the event and its traditions, the menu might stick to a somewhat traditional array of finger foods. Gender bands can still exist, but that isn't to say that a similar event doesn't take place for just women! In fact, the 2017 MCA beefsteak dinner fundraiser that we had the honor of capturing, has a similar event made for just women!
We can't give away any of the fun that happened inside the walls of the beefsteak dinner, but we can tell you this: bb guns were shot, plates were shattered, whiskey was had, and the meat was most definitely devoured.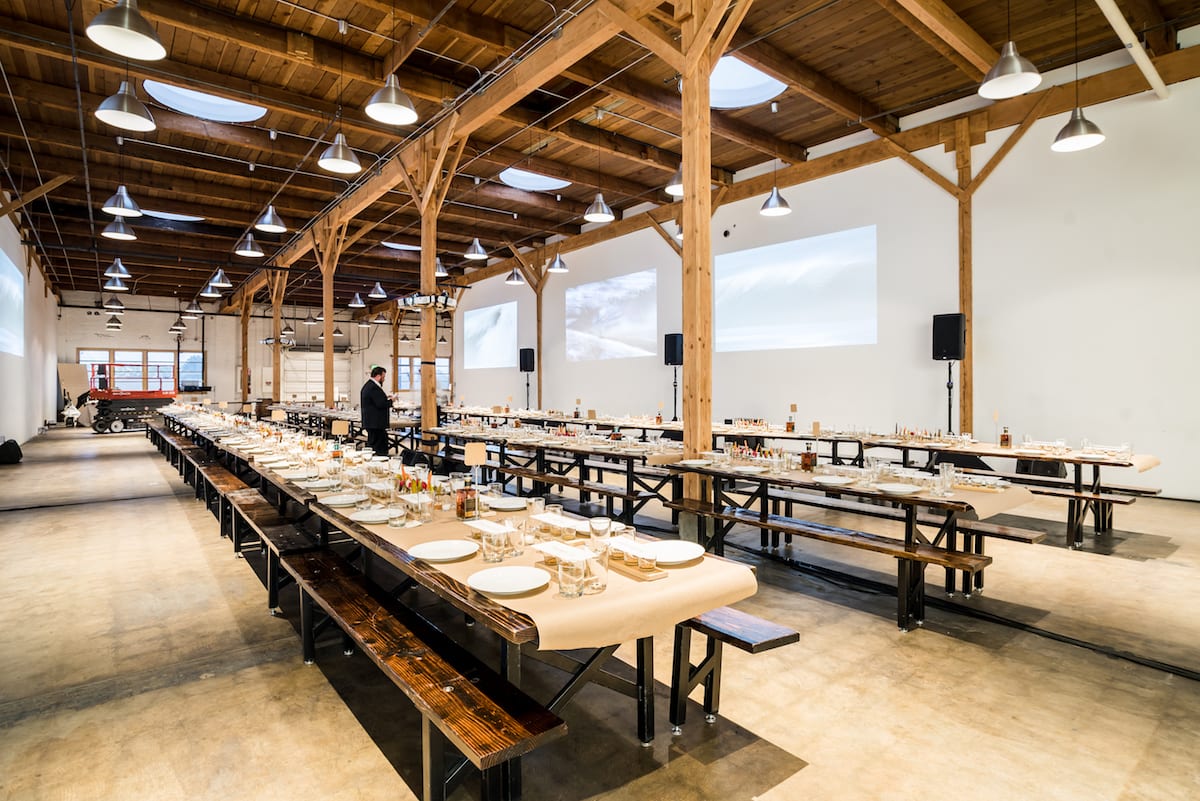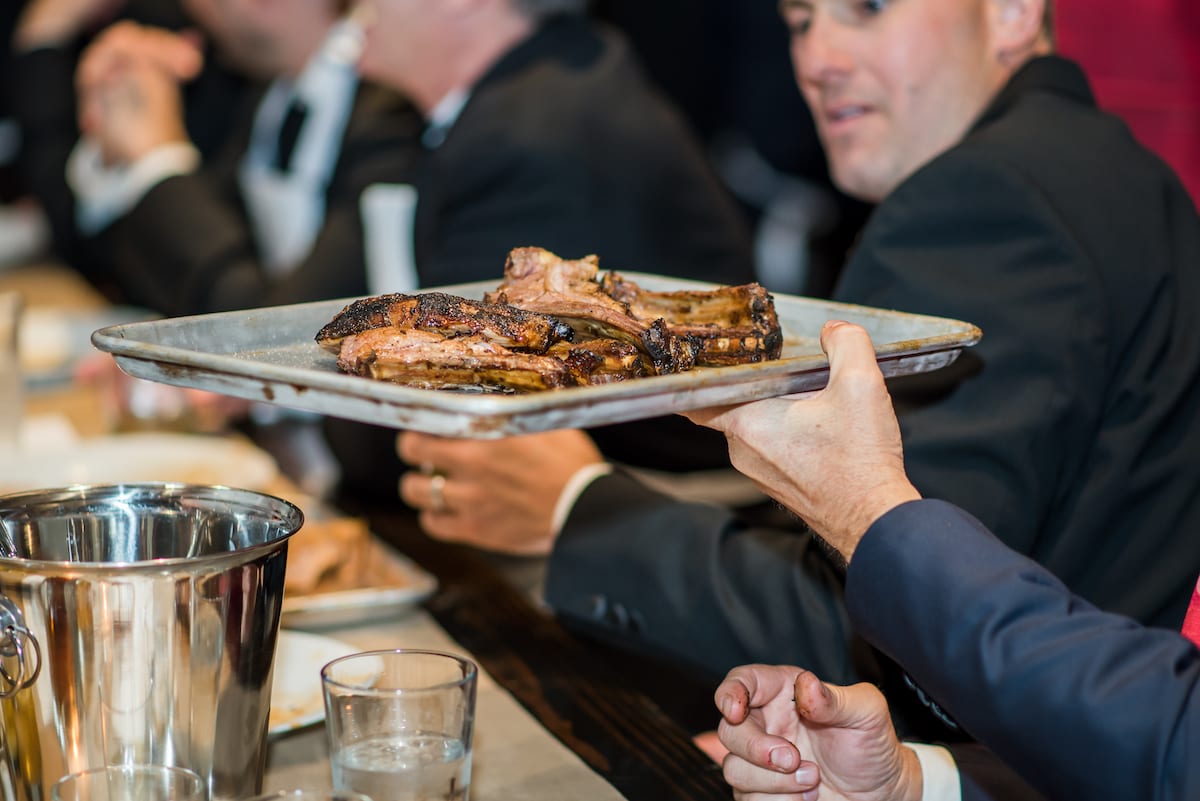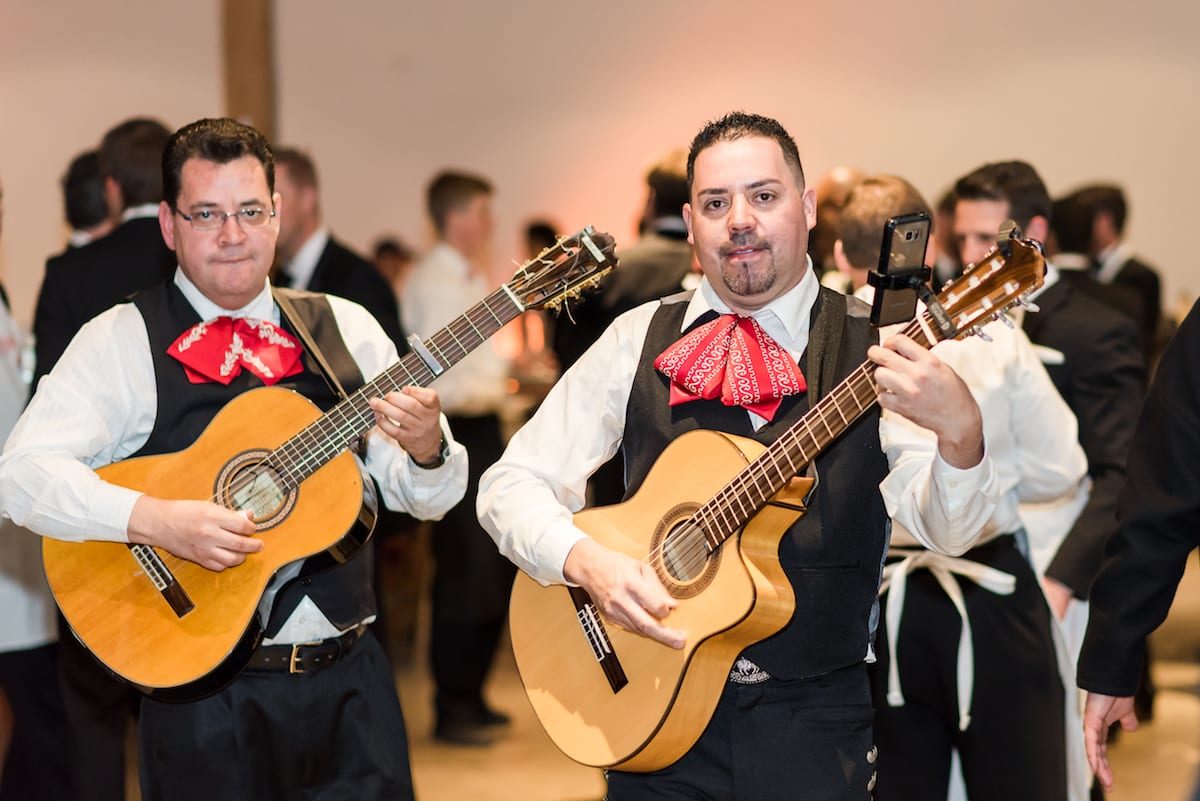 ---
You might also like
---
---