Taylor Wheeler patiently awaits his bride beneath an arch of succulents, vibrant pink peonies, and an old cow skull. (We promise, this will not be the first cow skull you see this afternoon!) His eyes scan the crowd before him, briefly, before resuming their place on the rustic red barn doors ahead. For Taylor and Tanna, this is the moment they have been waiting for.

Here She Comes!
Finally, the music begins to play, signifying the arrival of his bride to be. Tanna Ruzicka, led by her father, is radiant as any bride is on her wedding day. She glides throughout the field, those same arch flowers dangling from her bouquet as she waves to her family and friends. She wears a delicate lace dress, the peep of her brown boots just barely visible as she makes her way towards Taylor. Finally, they stand together — their smiling profiles captured before the mountains that surround Crooked Willow Farms, a quant venue located in Larkspur, Colorado.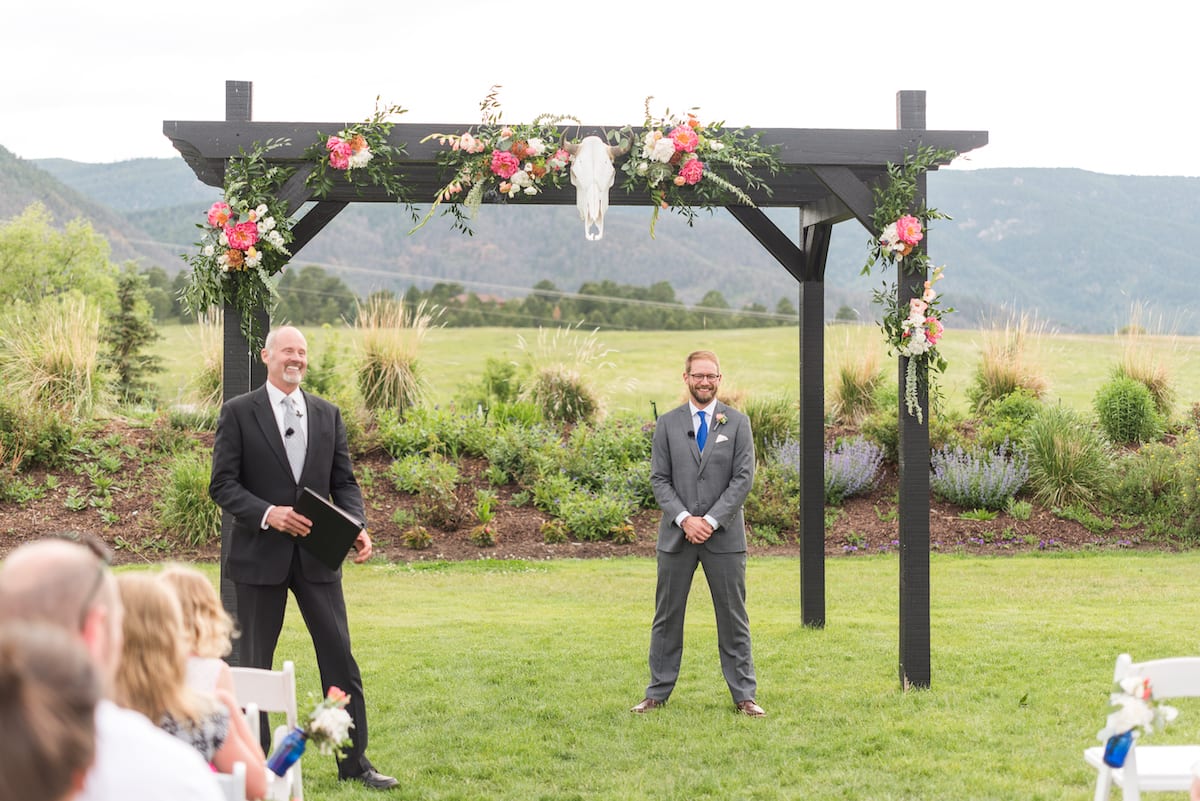 A Rustic Flair
For Tanna, she had always envisioned her wedding day in a red barn. An avid horseback rider, she was familiar (and in love) with the setting that Crooked Willow Farms provided — rolling green grass, white fences, and a courtyard beneath a criss-cross of lights. Since, Crooked Willow Farms had so much natural beauty, it was easy for Taylor and Tanna to incorporate personal touches for their guests.
"We absolutely LOVE Mexican food and tequila. The goal was to find decor that would fit a Mexican theme with rustic flair," Tanna said.
Vibrant colors of red, turquoise, green, and ivory contrasted beautifully with the wooden interior of the rustic barn. Authentic cow skulls hung throughout the reception, one even finding its way on a nearby table, encouraging guests to sign their well wishes for the happy couple. Dinner consisted of nachos and tacos eaten on tables of southwest charm. The atmosphere was truly something to be remembered!
Raise a shot of tequila, and join us, as we congratulate Taylor and Tanna — best wishes on this wonderful journey ahead!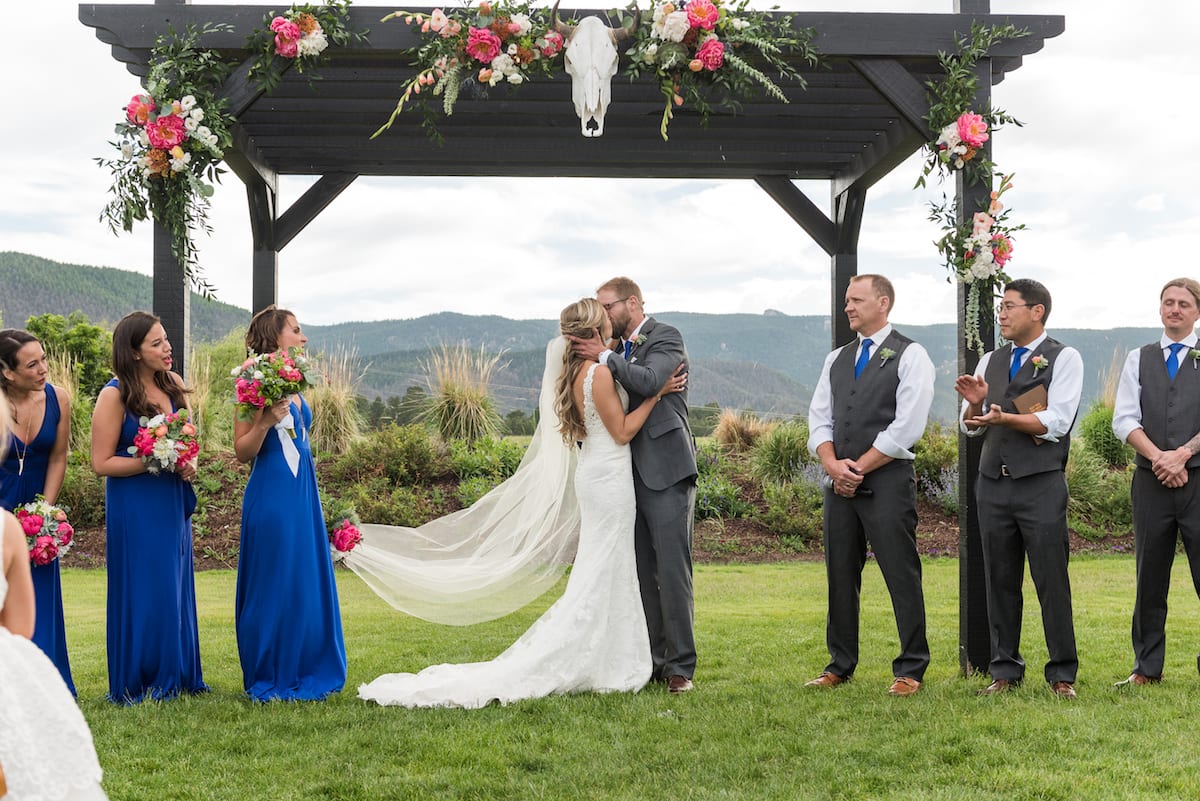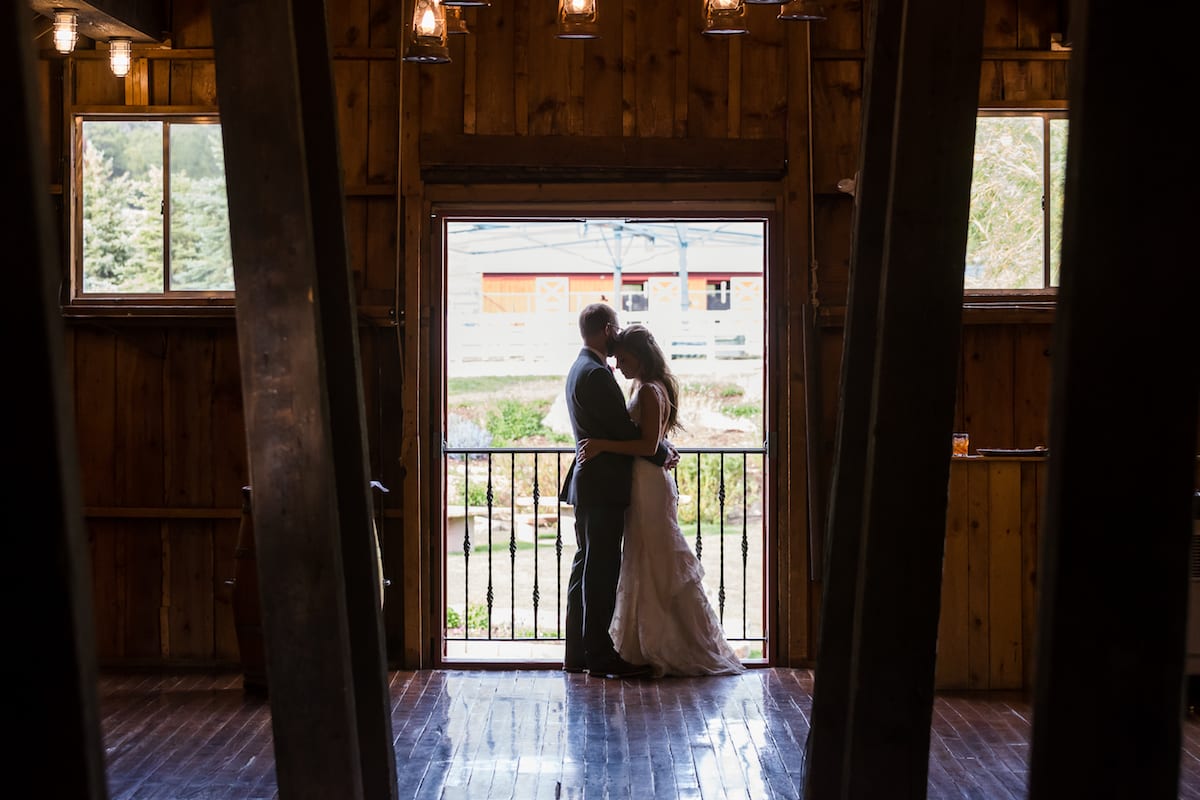 ---
You might also like
---
---