"Pretty in pink" and "cute as a button" both have truth to them, and this couple's newborn daughter, Mia, fit these phrases to a "T." We felt so lucky to help these two parents photograph their in-home newborn session. The shoot was full of personal touches and comical costumes, and we truly loved every second!
Pretty in Pink!
In-home newborn sessions are bound to be heartwarming and special. As parents, you can pick your favorite spots, showcase adorable nurseries and bedrooms, and jump indoors and outdoors! Mia looked adorably smug no matter where she was – as long as she remained in her mom or dad's arms! Check out many of our other in-home sessions and tips here!
When we say "pretty in pink" we mean this little girl looked oh-so pretty in her pink blanket and floral headband. She rocked other colors like teal and purple as well. Altogether, Mia's pinks and teals against Mom, Dad, and Grandma's blues and pinks made the perfect summer color scheme for this photo shoot. The outside sunlight looked just as good as the white walls of the nursery, and Mia's sweet eyes and yawns made her a natural in front of the camera!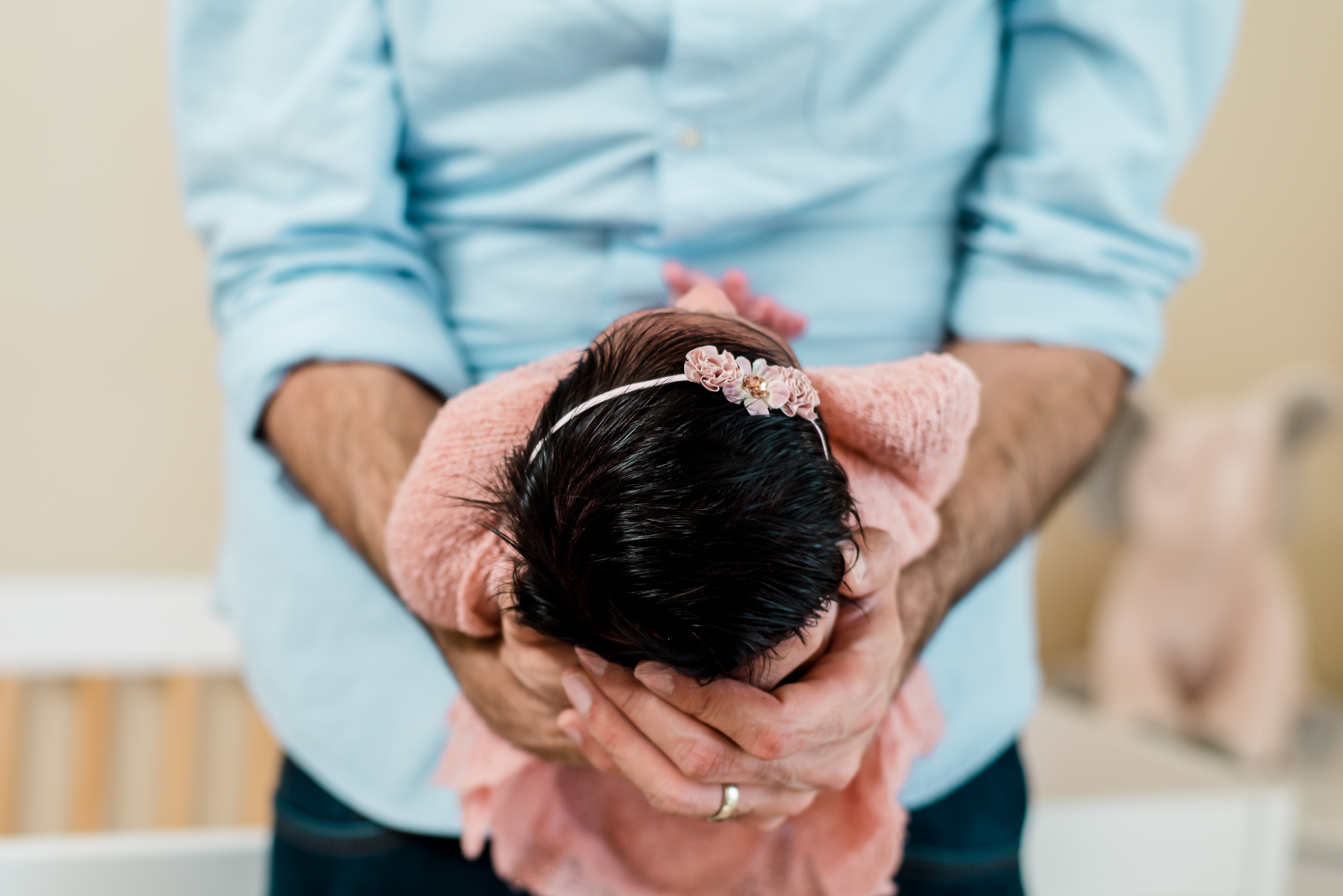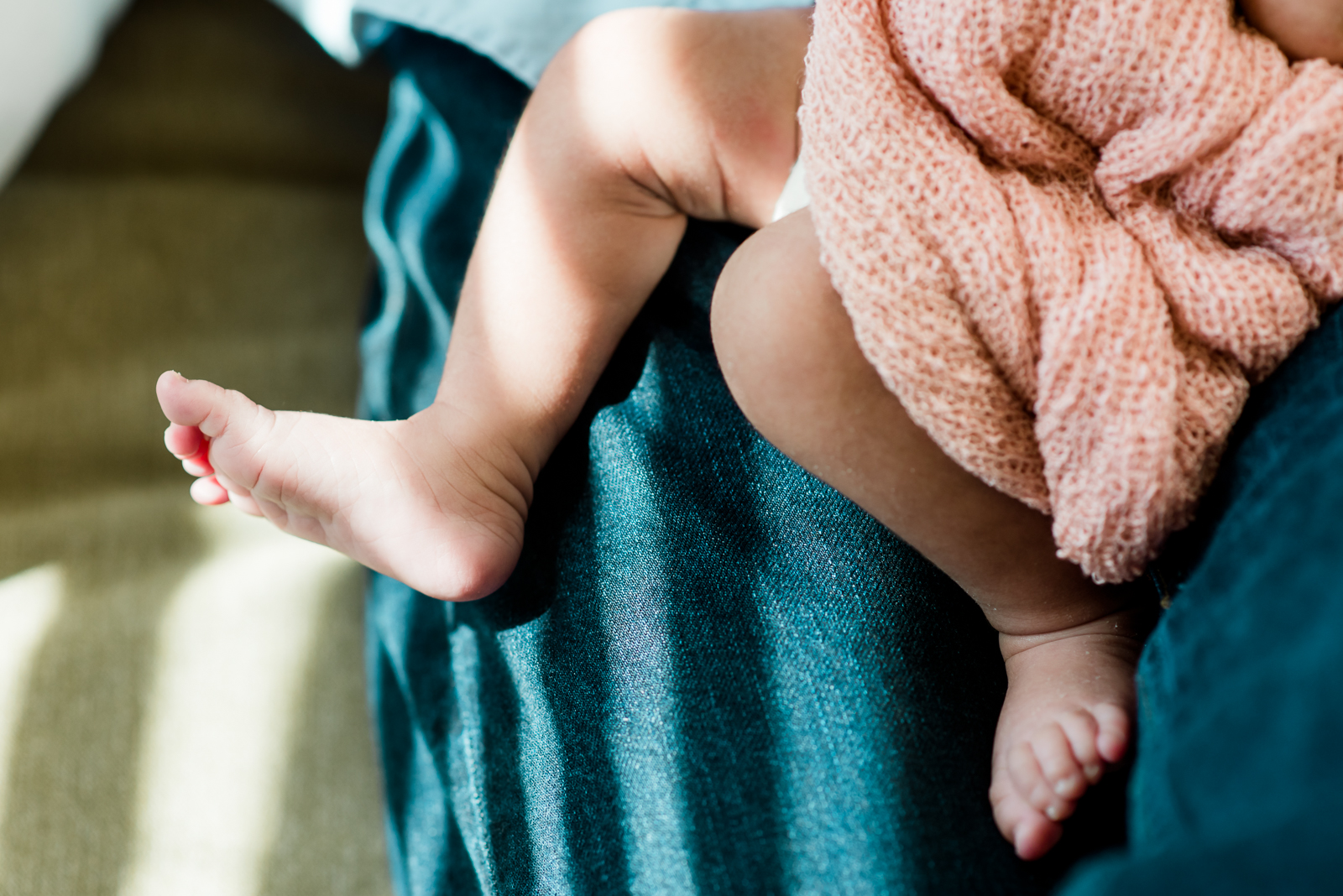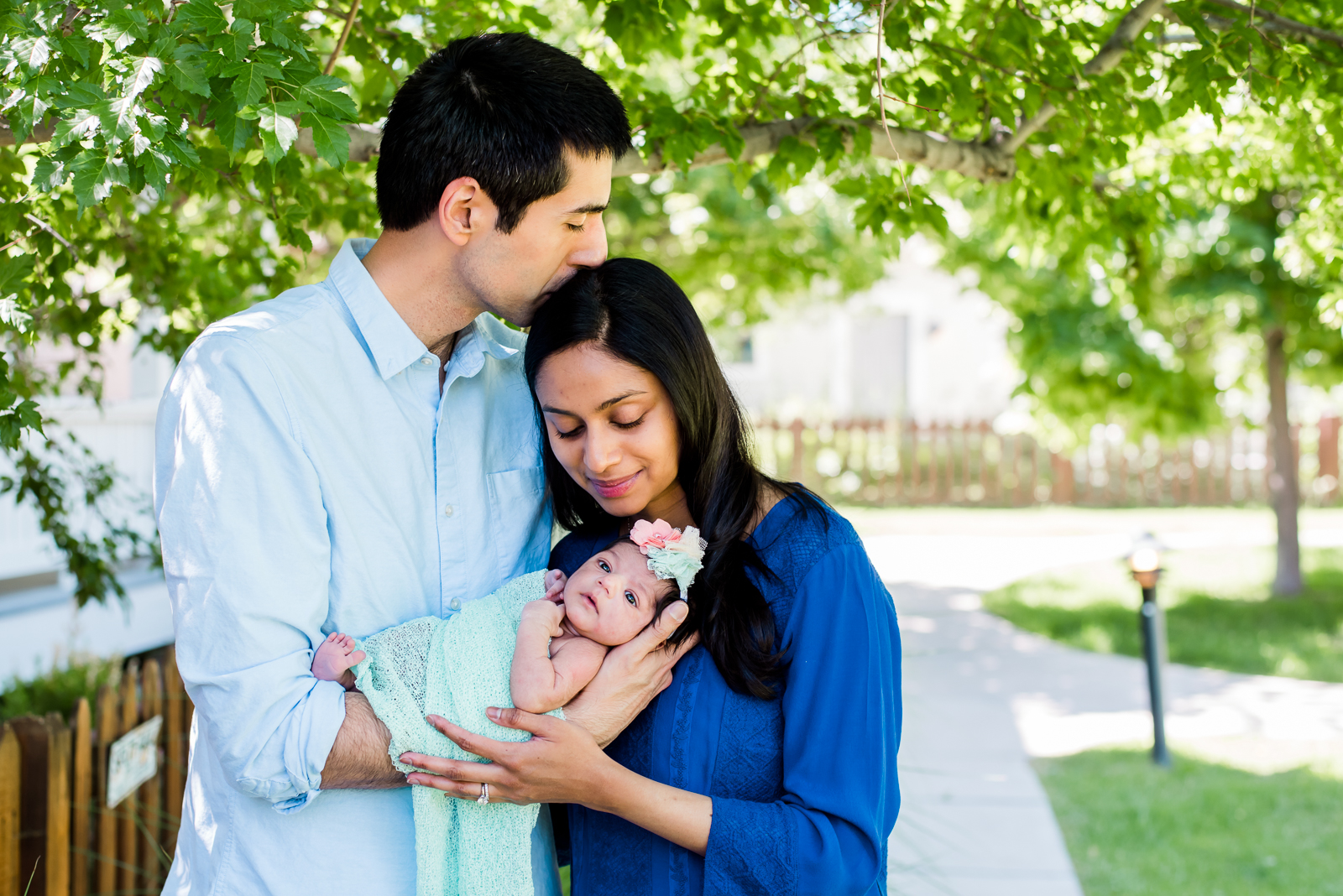 Personal Touches
With a rainbow of clothes and accessories at her disposal, Mia and her family could not have been cuter! She had a personalized blanket, plenty of stuffed animals, a pair of shades for the outdoor sun, and even a fashionable stethoscope to honor her parent's medical career.
Mom and Dad (and even Grandma!) grinned and smiled with joy the entire time. Clearly this girl is already very loved! Thank you for letting us share in your newborn delight! While sleep and free time may be short with a family member this tiny, joy and happiness are surely overflowing!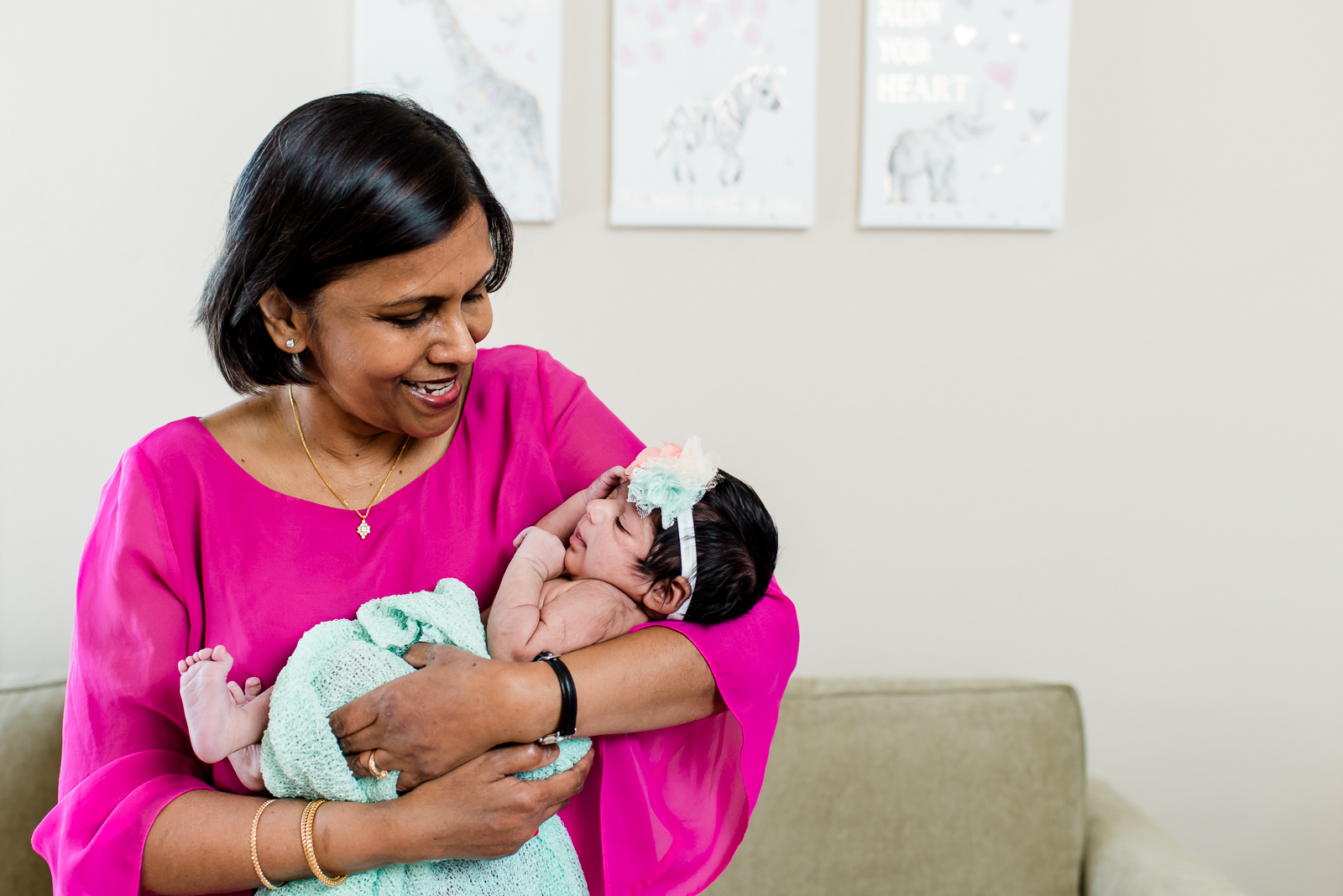 ---
You might also like
---
---