Not too long ago we went with Katy and Dan to Lost Gulch Overlook to capture their maternity photos against Colorado's kaleidoscope sunset skies. Then, a few months later we got to take the camera from Katy's cute bump to this couple's bundle of joy. We absolutely loved capturing photos of their baby girl at their home. Katy & Dan are clearly thrilled and excited to be parents!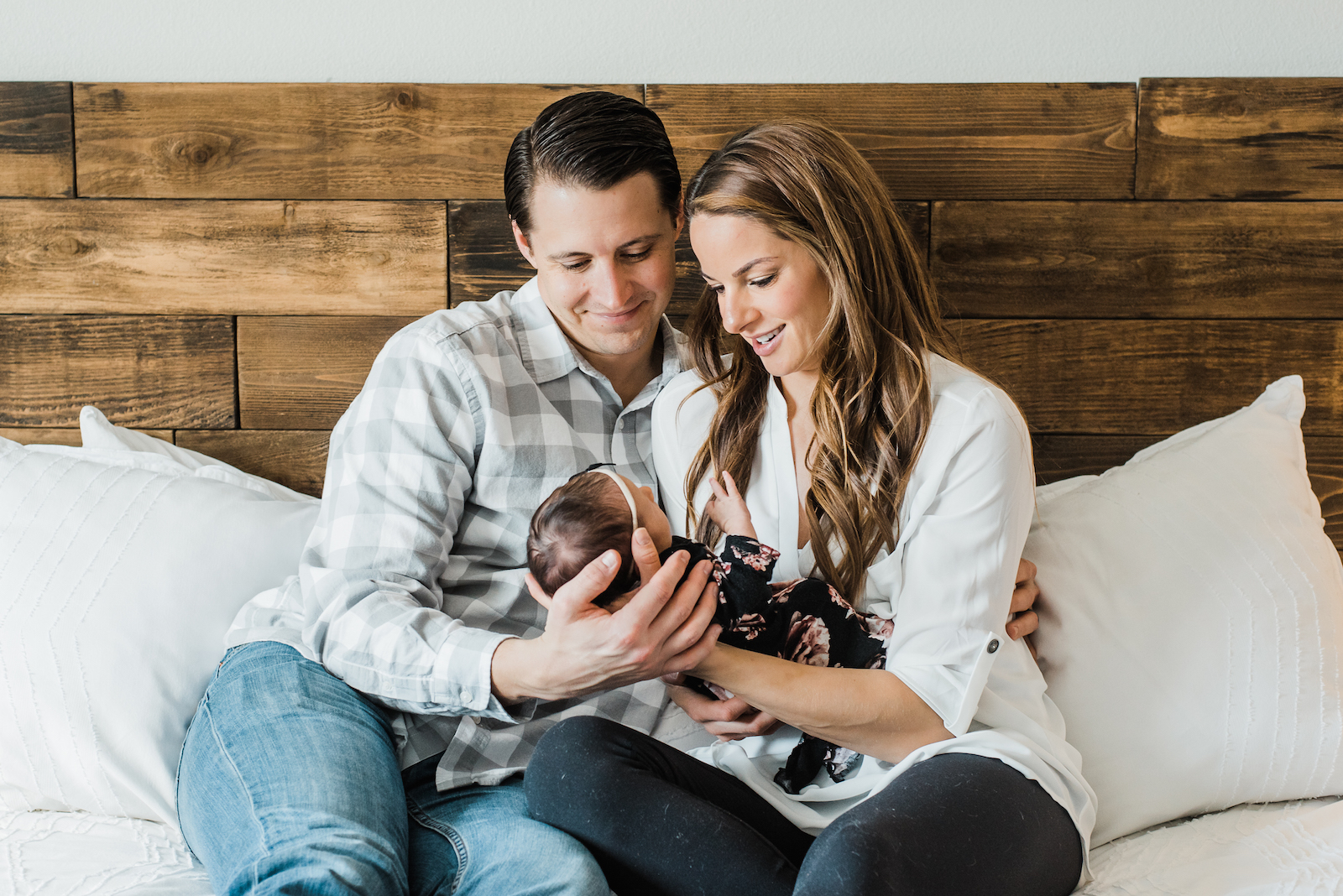 Nursery Knickknacks
Katy & Dan, like many parents with their swoon-worthy infants, chose to utilize their own home for the setting of their photo shoot. In-home photography sessions are comfortable, sweet, and something you can cherish on your wall or bedside table no matter where you live or travel. Check out 6 Tips for Parents for a Successful Newborn Photo Session for inspiration!
Katy & Dan's newborn daughter looked like an angel surrounded by white bedding and walls decorated with subtle charms. Her bedroom was home to countless mementos of the past and tidbits of her future. For example, her hospital band sat beside an image of her beautiful, pregnant mother at Lost Gulch. Tastes of wood and greenery from succulents brightened the space alongside this girl's already large collection of books. What a sweet little space it was to capture this joyful family of three!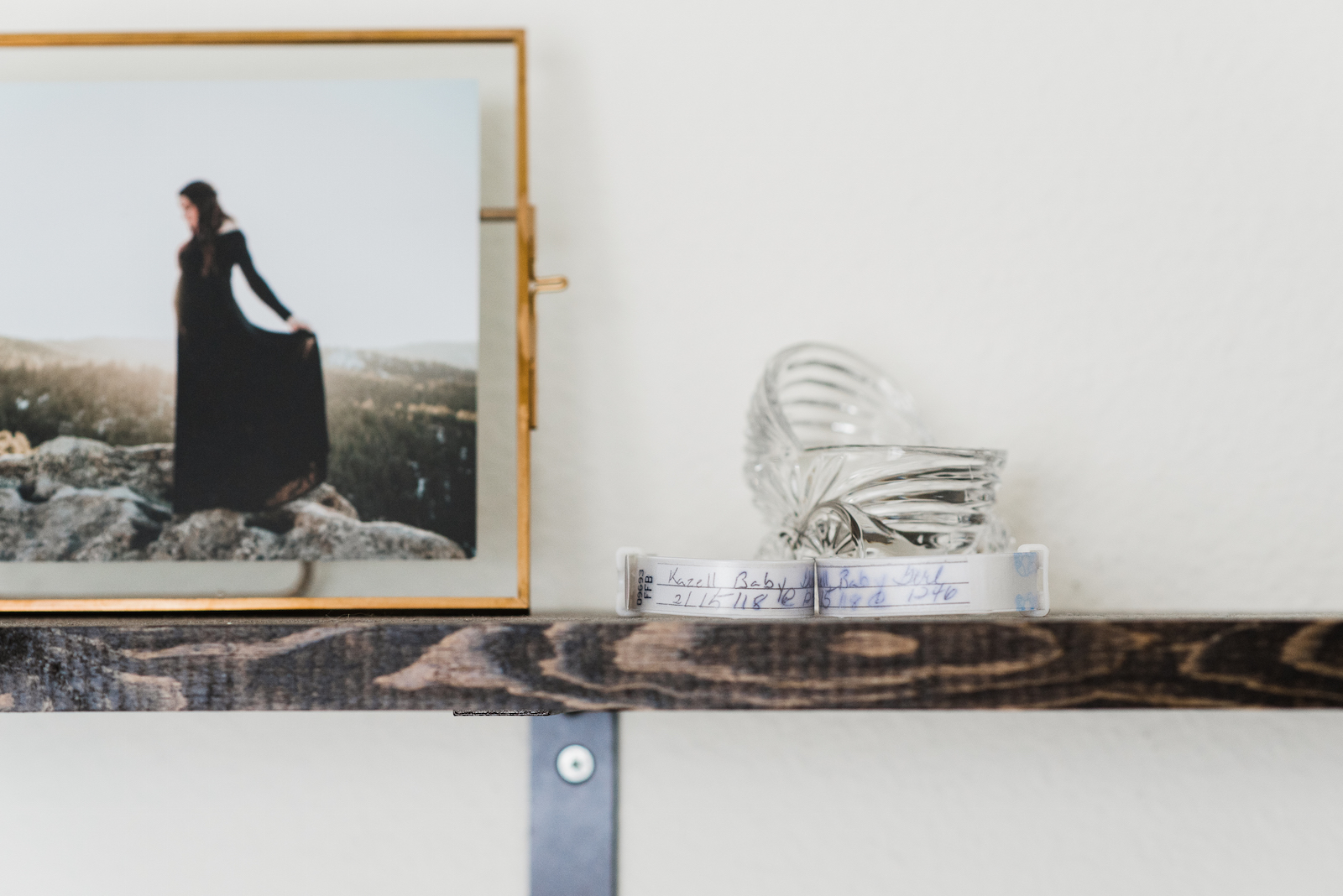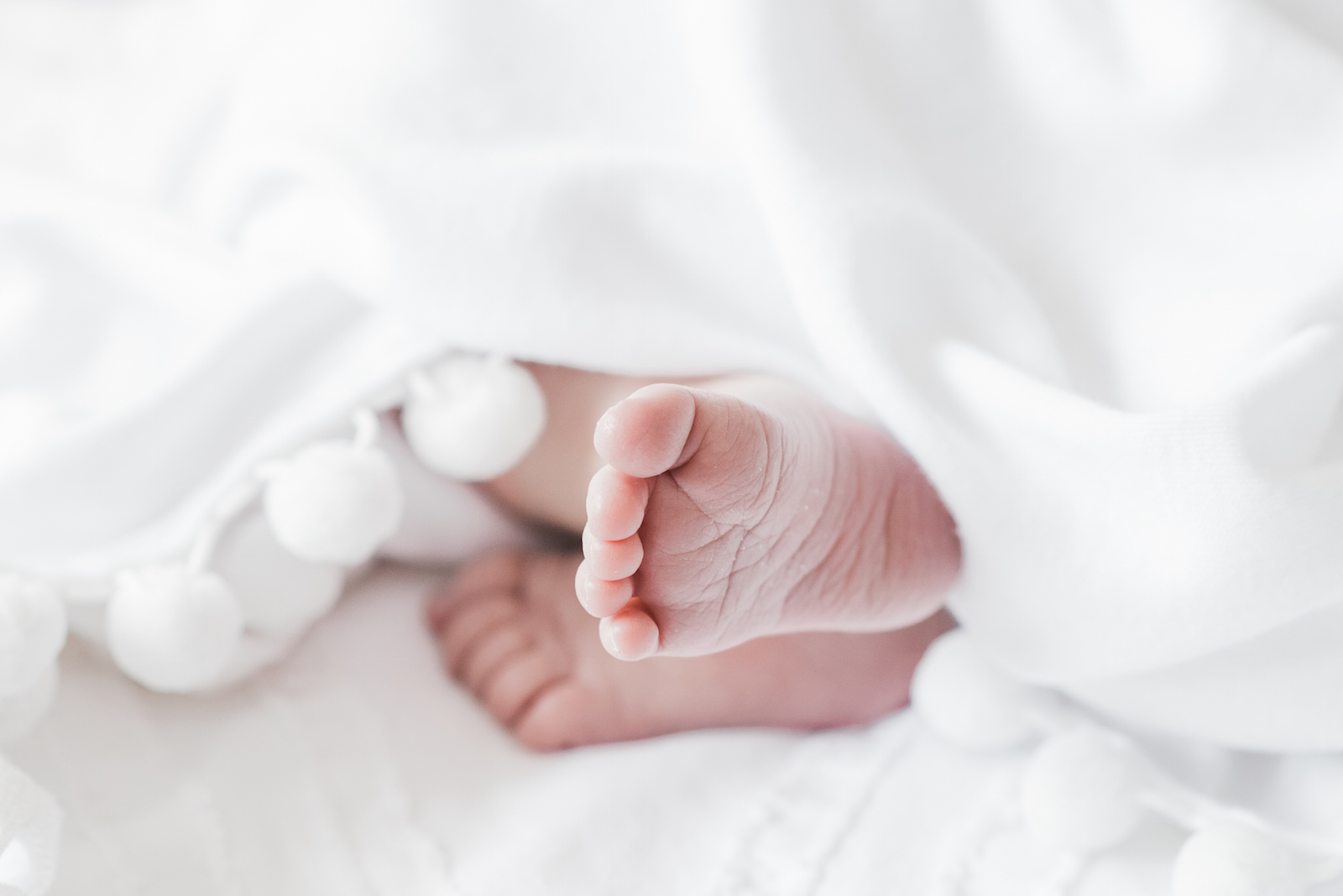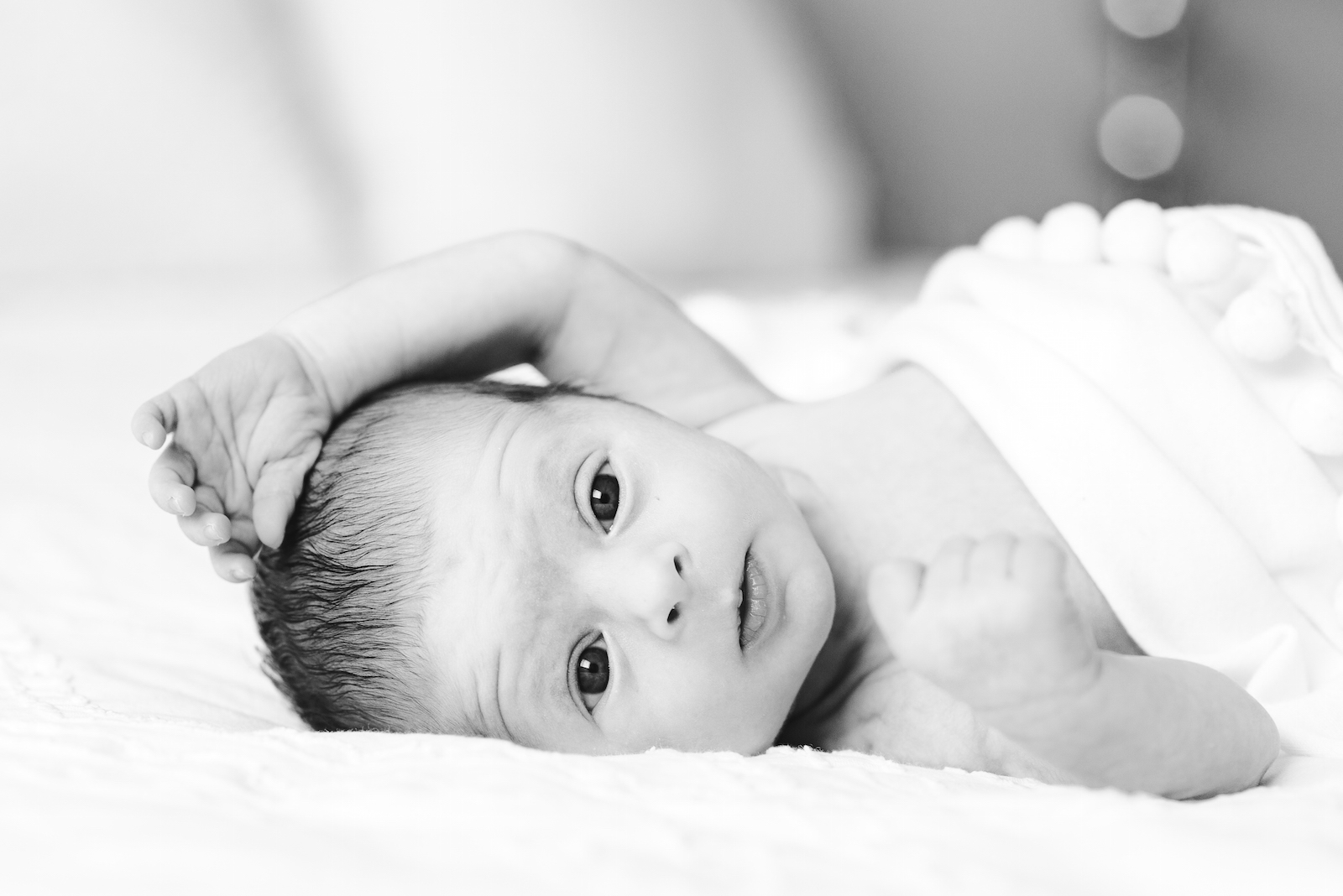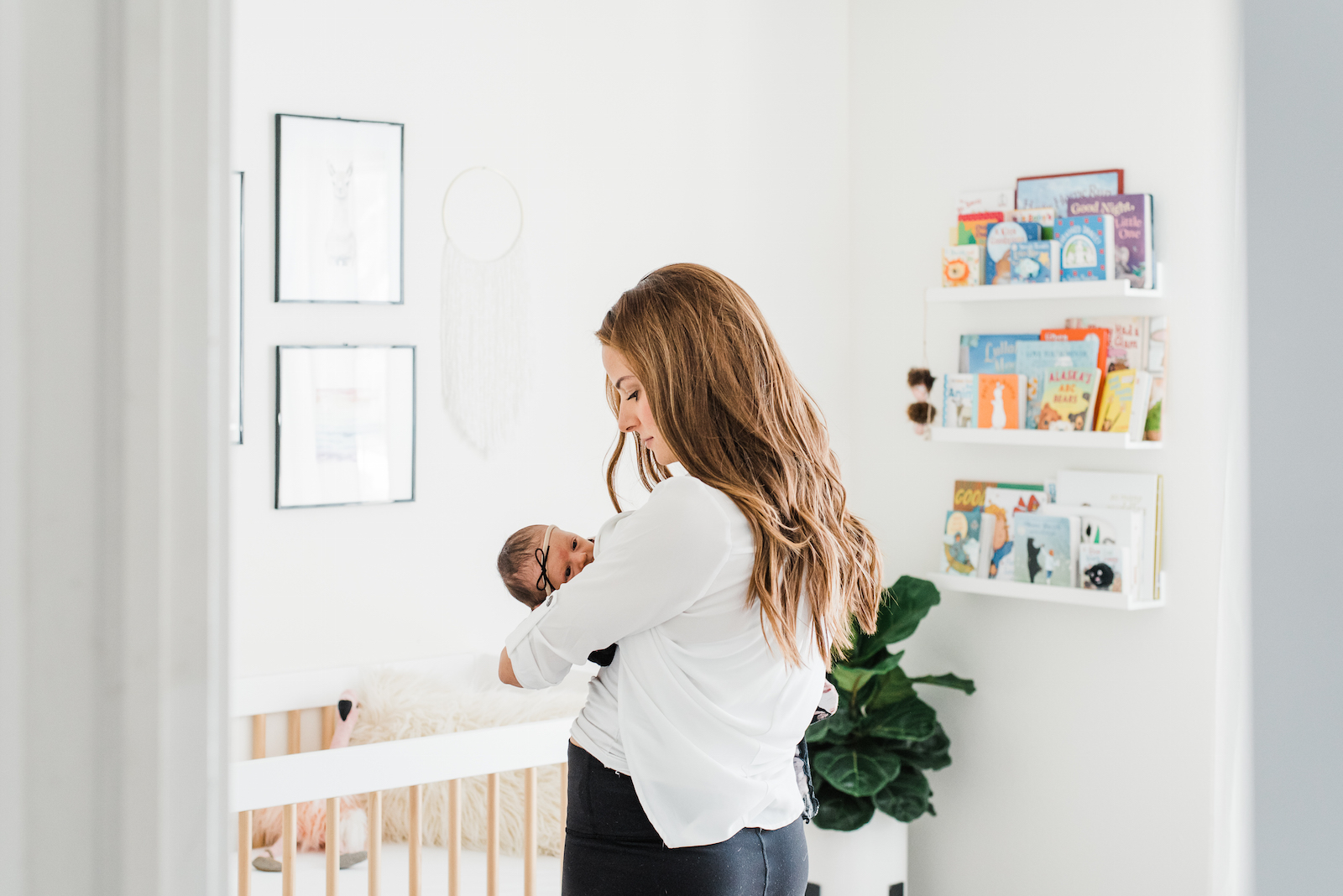 Baby Bliss
After some photos in the nursery, we captured plenty of shots of these three in the master bedroom. Katy and Dan continued the white color theme with their cream-colored clothing and bedding. Their stained wooden headboard was a simple yet elegant backdrop as their cooed and kissed their daughter in their arms. This little girl yawned and grinned at her beaming parents, and we could not have been happier with how these photos turned out!
Thank you, Katy & Dan, for inviting us into your home to photograph your precious daughter. We loved watching this exciting idea from your maternity shoot materialize into a bright, beautiful baby girl!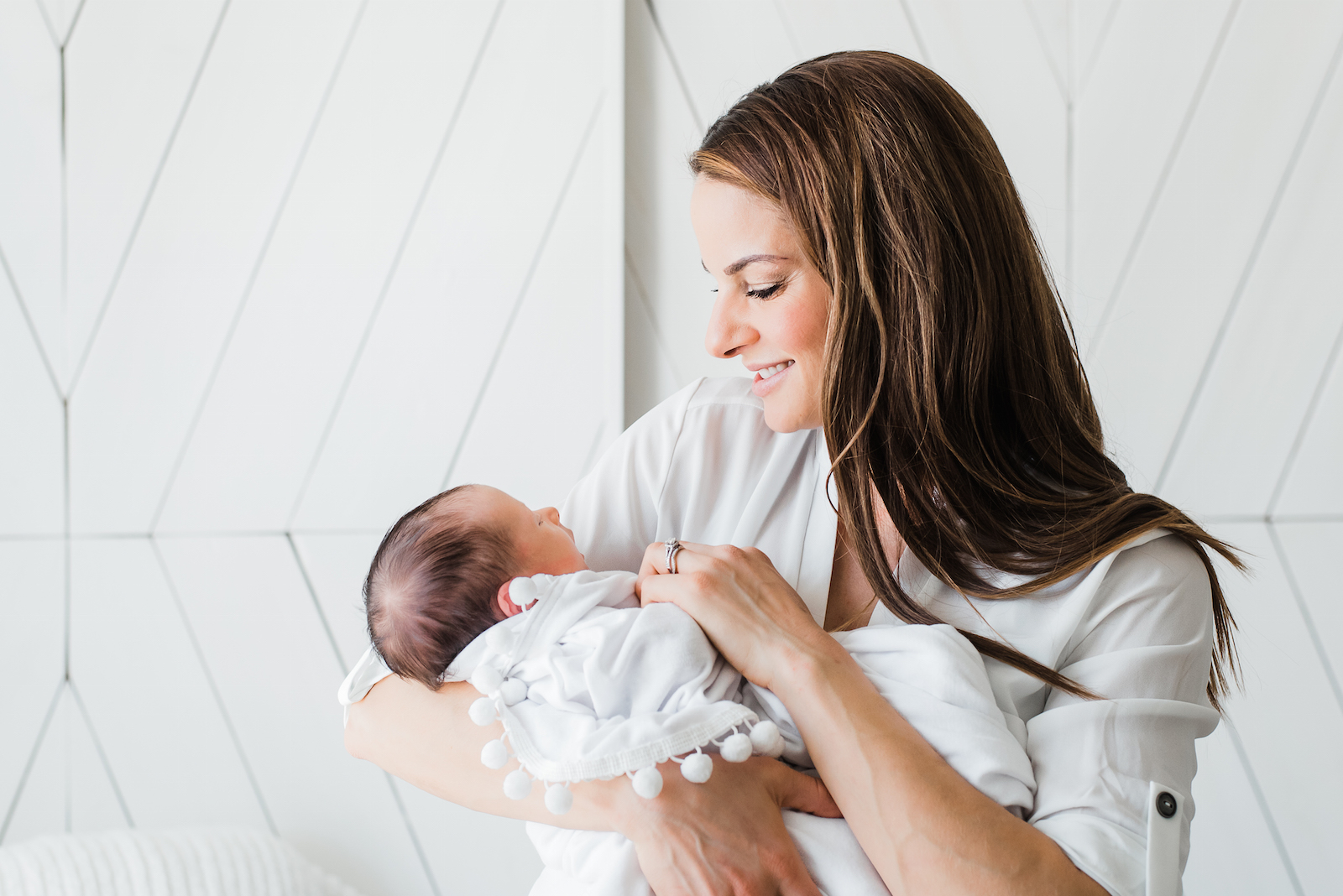 ---
You might also like
---
---