Octobers are for bursting colors on trees, hot tea cuddled under a blanket, and your favorite flannel and jean combo. Octobers, though, can also be for family outings for that perfect picture. We went to Meyer Ranch Park for the Grimes family photos among the yellow aspen trees. We loved capturing this family not only because of their amiable personalities and kindness, but also because they brought along two of our favorite things: an adorable little boy and dog!
Something New: Meyer Ranch Park!
One look at this location and you're sure to be hooked. Meyer Ranch Park gave us the perfect blanket of fallen leaves and a most stunning backdrop of fall colors. Located just outside of Morrison, Colorado, this park proved both beautiful and peacefully quiet. We loved getting to know this new location full of aspen trees and cozy trails.
As with most photo-shoots in the fall, we recommend wearing autumn-colored outfits with darker, moodier tones. Check out our post here about how to plan your family picture outfits! But, as these pictures will show you, any outfit will work with cheek-wide smiles and a few hugs and kisses!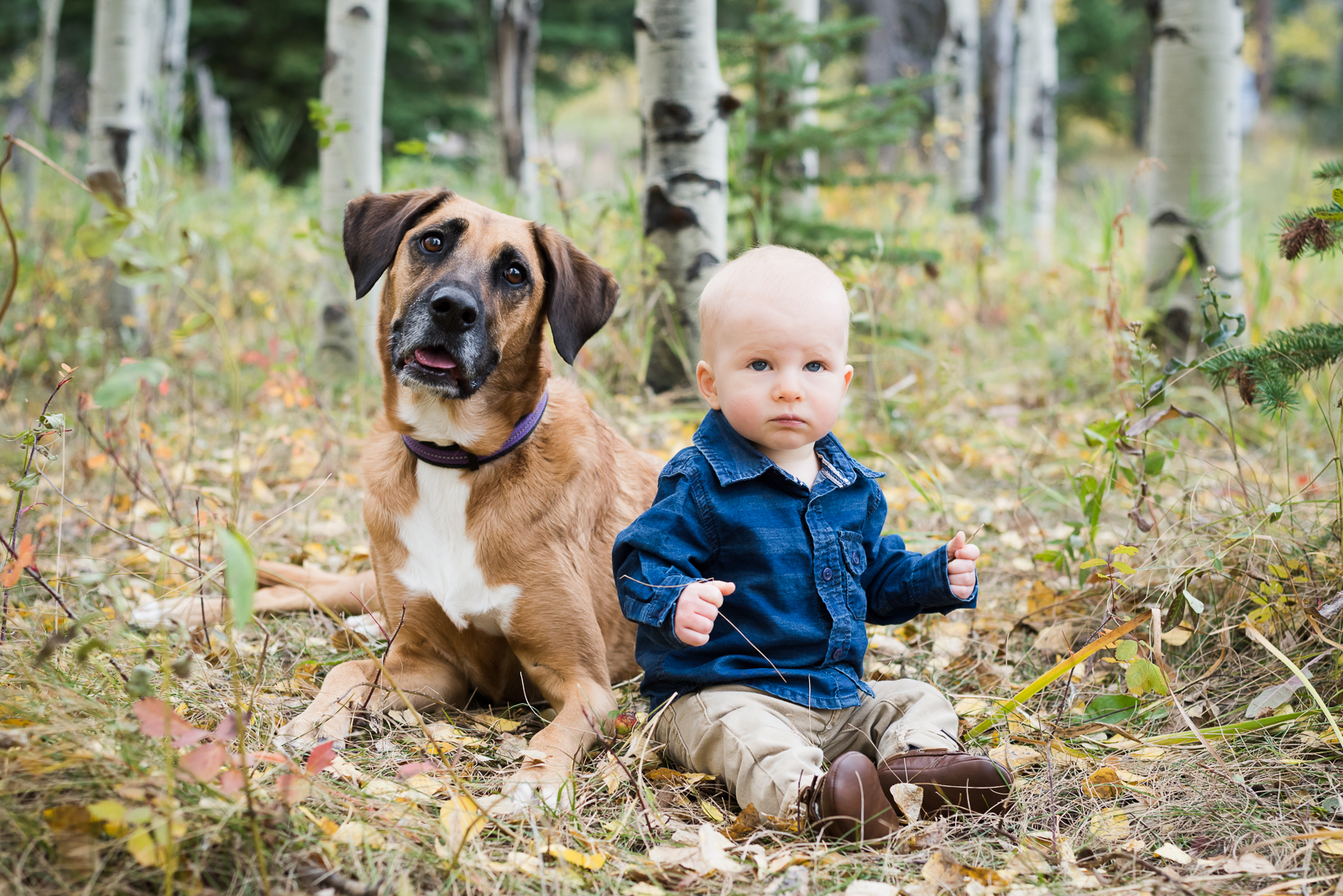 It's All Fun and Games!
The Grimes' baby boy really stole the show in his fur hat and button-down blue shirt. It was clear from the start that this kid really knows how to work the blue-eyed charm. And if there's one thing we know about babies, it's that hats up their cuteness level a whole lot (and they sure look better than we do in them!).
To make matters better, the family's dog was just about as sweet as Mom and Dad were. The beaming parents looked entirely happy with their son and dog by their side. This bunch is easily contented, too. Tummy tickles and some upside down fun had the little guy giggling! Abby, the dog, seemed the most collected out of them all with her calm demeanor and poise next to her goofy companions. If there's a second thing we know about babies, it's that they always look right next to a furry friend!
Grimes family, we absolutely adore everything about your charming bunch! Thank you for letting us tag along to one of our favorite fall spots! We know we'll be back.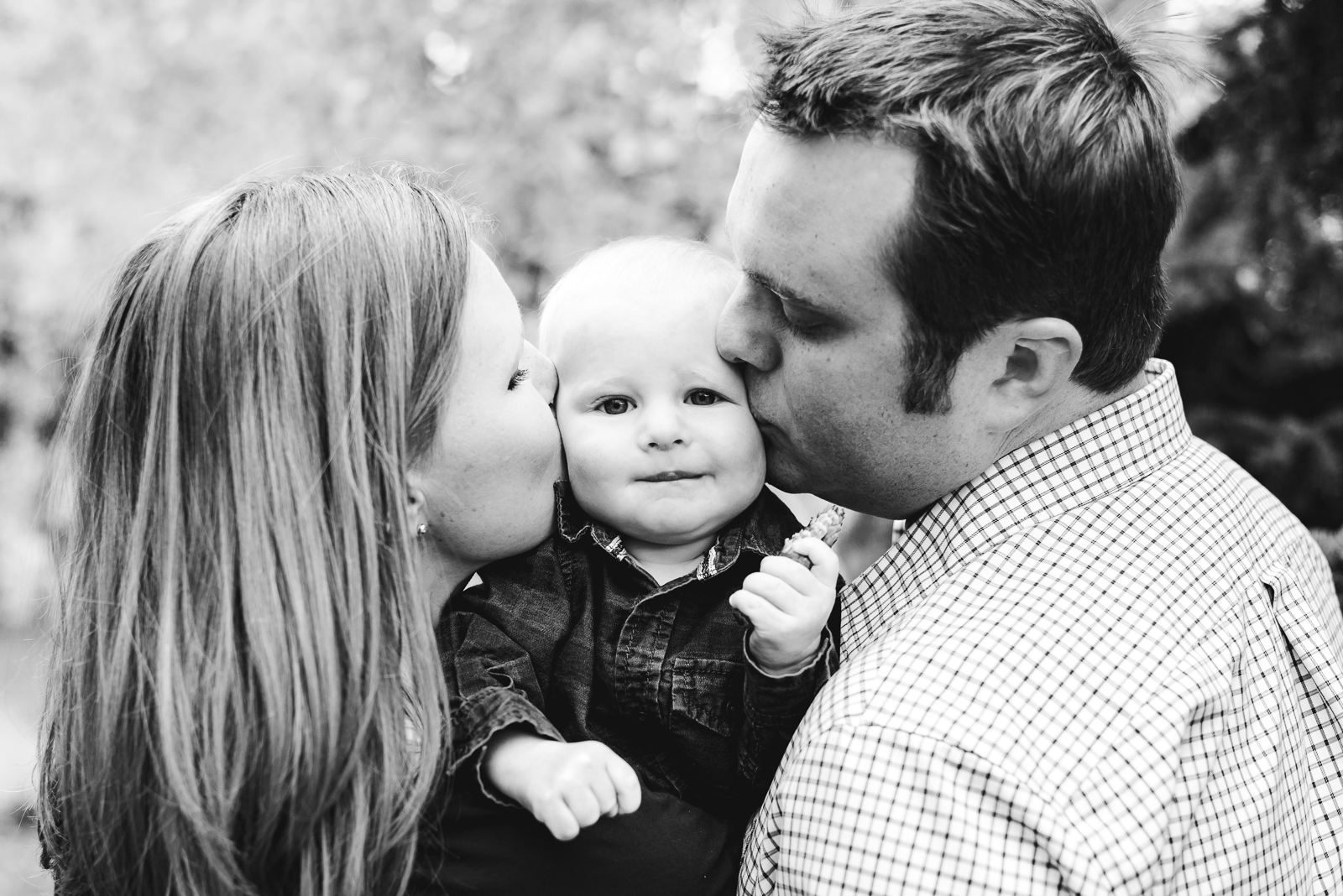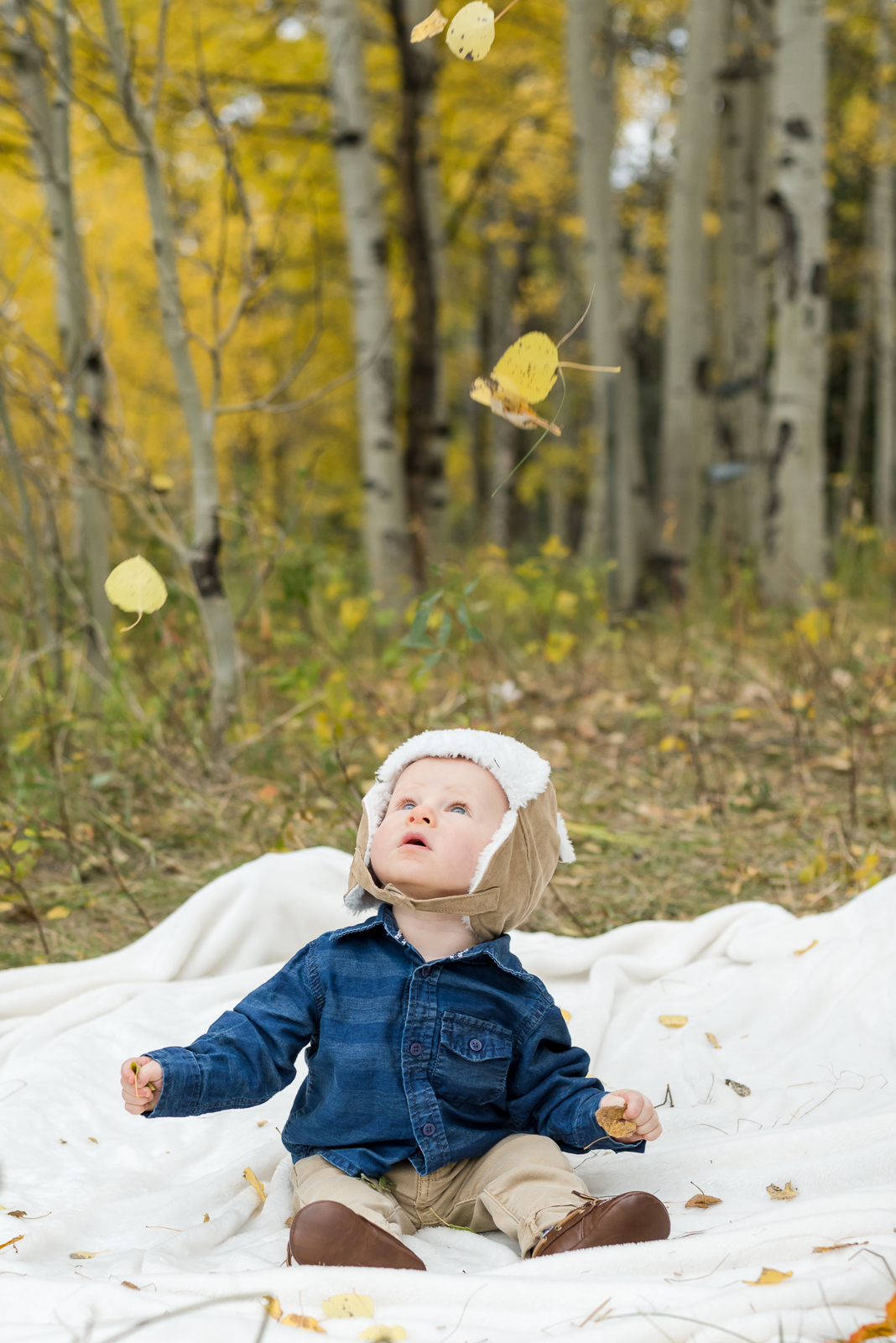 ---
You might also like
---
---