If there's one thing we do best it's photography in Colorado. We have the tips, the tricks, and the secret spots that people absolutely love! So, when Gianna and Jason asked us to photograph their Lost Gulch Overlook sunrise engagement photos, we had to say yes! Especially since it was a sunrise engagement session (our favorite as of late)!
Look Who's Back – Back Again!
Lost Gulch Overlook is one of our favorite locations because it offers numerous landscapes and absolutely breathtaking Colorado vistas for any occasion. Located on Flagstaff Mountain in beautiful Boulder, Colorado, it has mountainous terrain that stretches for miles, catches sunlight just right, and is easily accessible despite its high-up views. Not only are pets allowed, but the entry fee is as little as $5! We love this place so much we've even written a Lost Gulch Overlook guide to help you make the most of your session with us!

The Whole Package!
Not only did Gianna and Jason reap the benefits of this breathtaking location, but their outfits and, well, they themselves, were right on point! Beacause this altitudinous point showcases Colorado's greens and blues, neutral tones always work well here. Jason's white and tan combo made him fit in and stand out along the horizon. Gianna's elegant, flowy dress was something fit for a majestic music video. The dress' blues and creams looks great against the backdrops, too.
We don't operate with a "one-size-fits-all" mentality. That's why we love to photograph you in all kinds of poses, lighting, and locations. Gianna and Jason took dips and dances along the rocks. They shared nose kisses and snuggles among forests and overlooks. And while we snapped smiles and smooches, we caught laugher and jokes as well.
Photography is what we do best! Thank you Gianna and Jason for letting us capture your love for one another. Congratulations on your engagement – we can't wait to watch the sun rise on your coming marriage in 2019!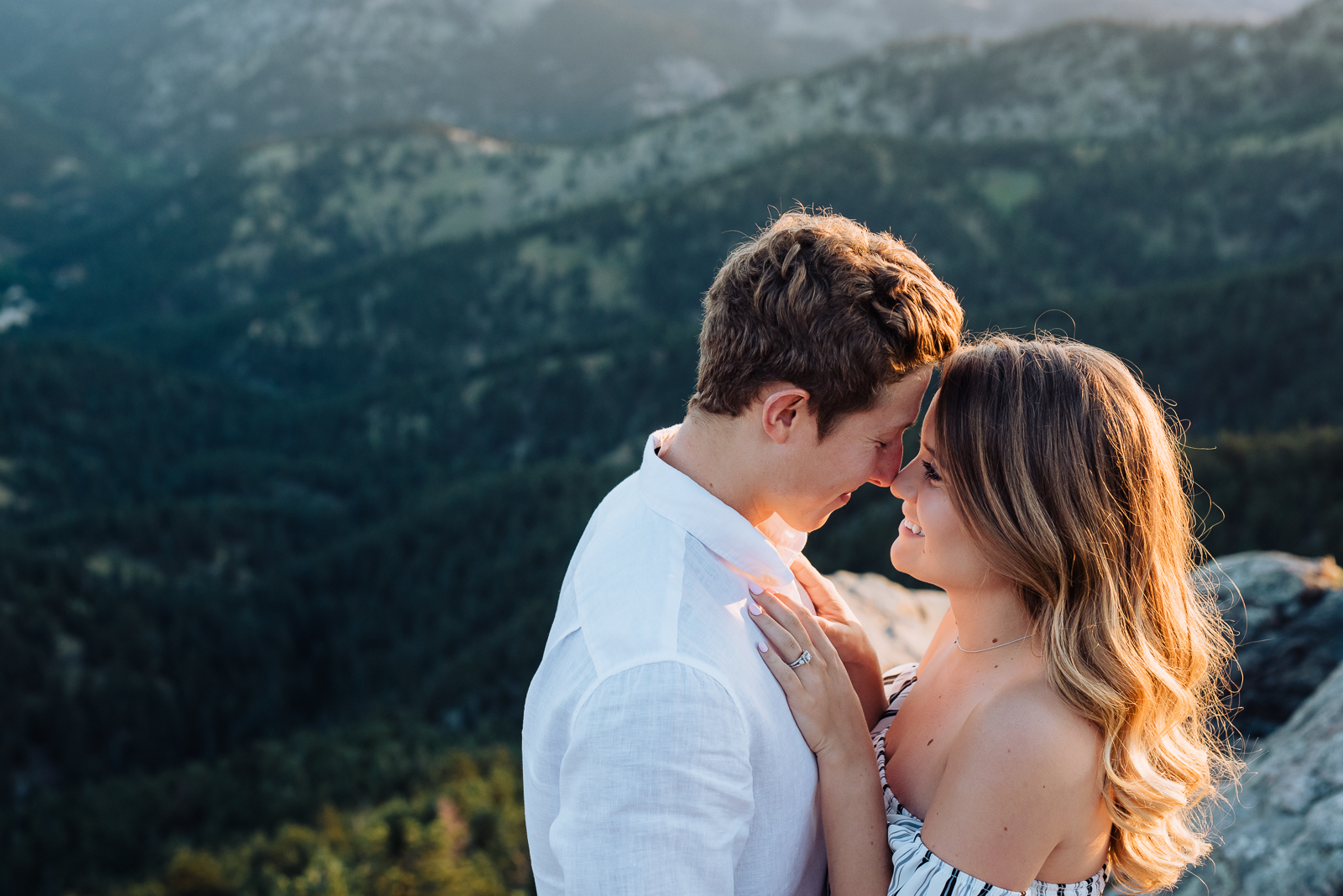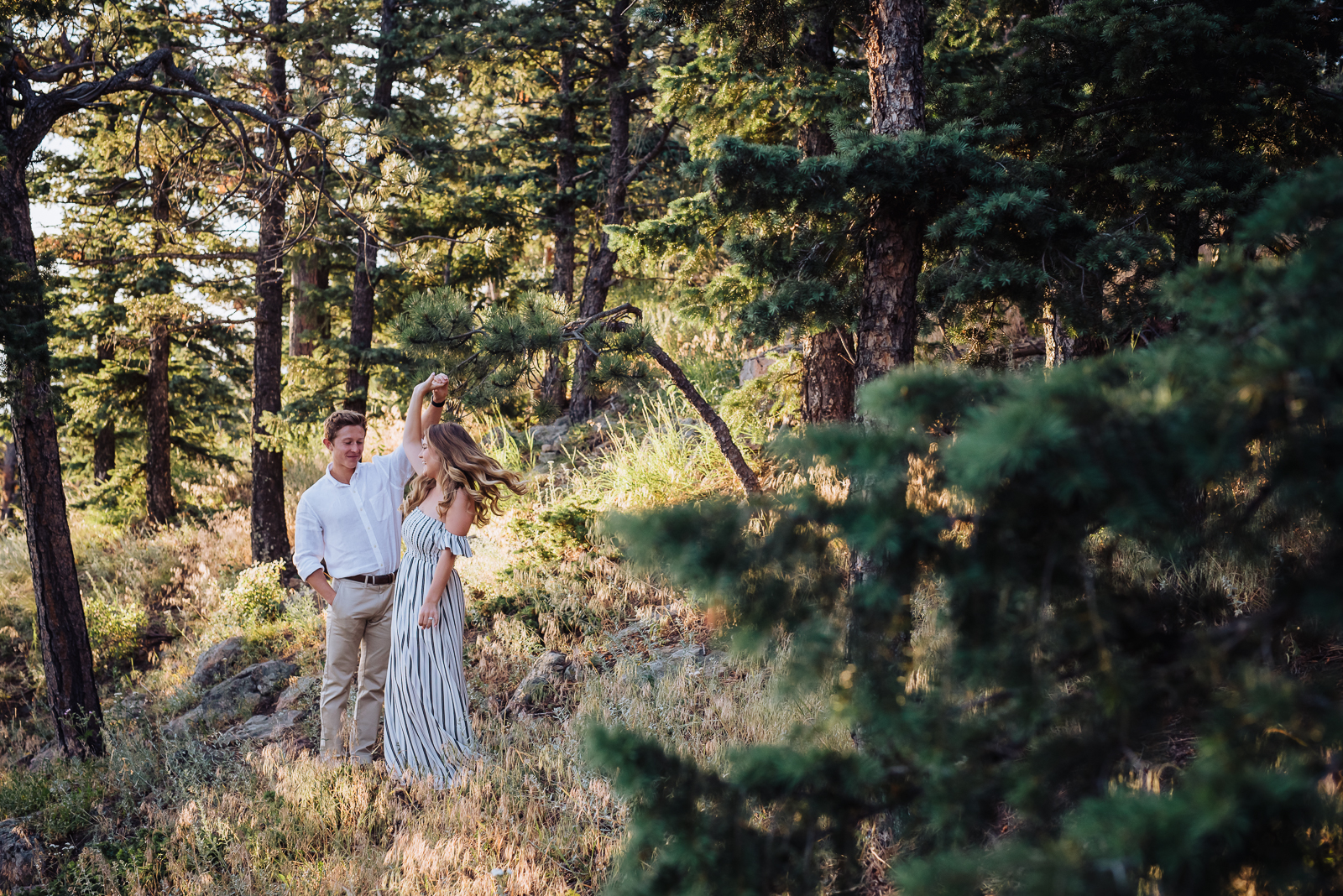 ---
You might also like
---
---