If you've been staying up to date with our blog, then you'll certainly remember Brianna & Ben's enchanting engagement photos. We're still swooning over them, which is why we're so excited to announce that the couple finally tied the knot! Their beautiful rooftop wedding in downtown Denver was breathtaking. The views were breathtaking, the couple looked gorgeous, and the night could not have been better!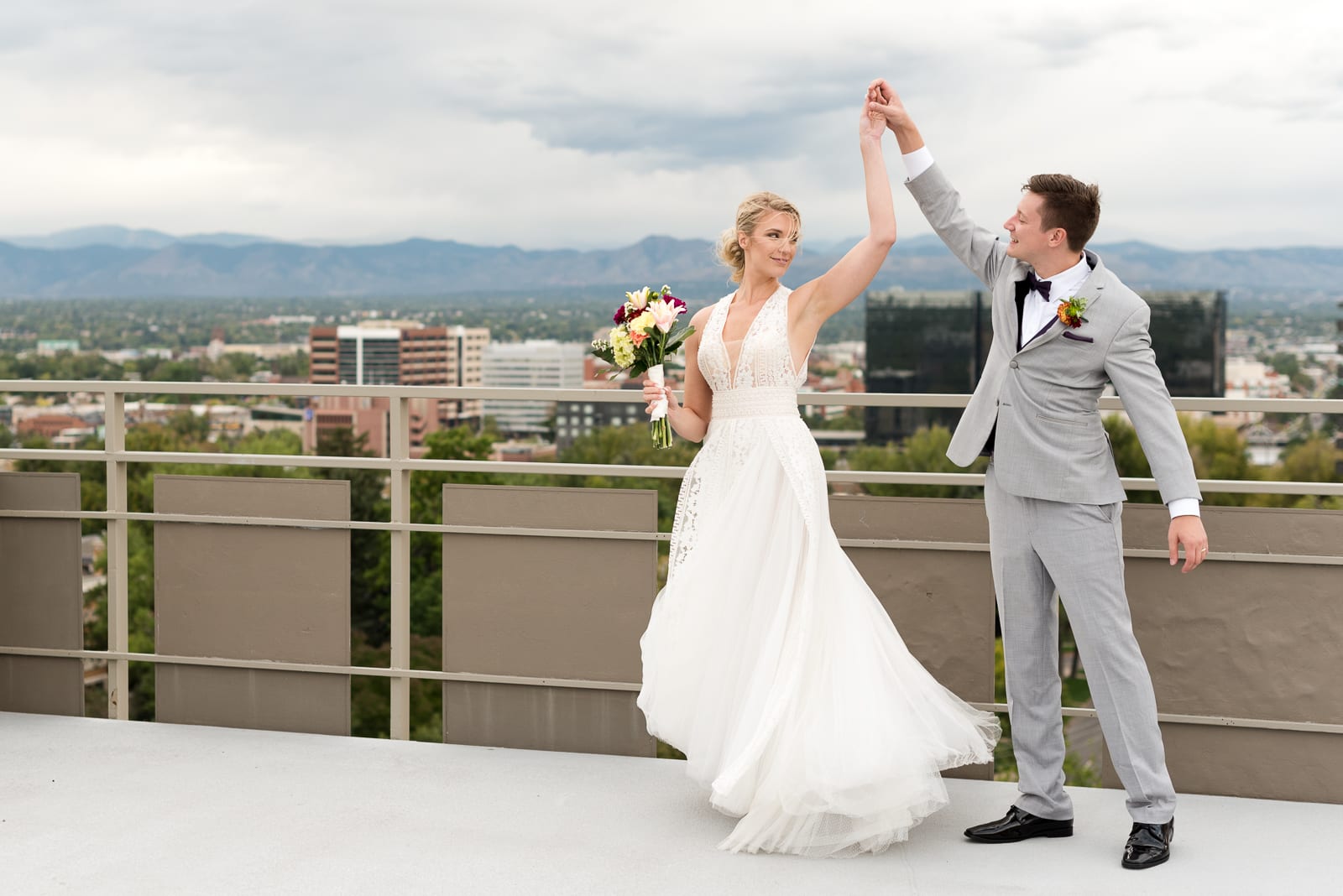 The Beginning
Brianna & Ben met in college. They were both out one night and happened to be wearing matching moccasins. The natural thing to do when you find someone wearing moccasins that match your own is to partner up with them for a game of beer pong. That's exactly what Brianna & Ben did, and the rest is history!
Fast forward a few years to Ben's surprise proposal in Cozumel, Mexico, which led to our meeting with the beautiful couple. We've already told you how much we loved their engagement photo session, but we'll say it one more time. Their engagement photos are unbelievable! (So if you haven't seen them, make sure you take a moment to check them out!)

The Wedding
Unable to decide between a large wedding or an elopement, Brianna & Ben decided on something somewhere in between: A picturesque rooftop wedding in downtown Denver! With beautiful views of downtown and their loved ones all around, the couple's special night was perfect. True to Denver, the evening brought two small rainstorms, cooling off the night to a wonderful 70 degrees, perfect for dancing the night away! The couple even spent time together the night before the ceremony preparing a playlist just for dancing.
The couple really only wanted three things on their special day: good food, good company, and bad dance moves. And fortunately, they got two out of the three things on their list. Unfortunately for the couple, some of their guests really knew how to bust a move!


---
You might also like
---
---